6 Tech Items To Stop Buying Now

4 min Read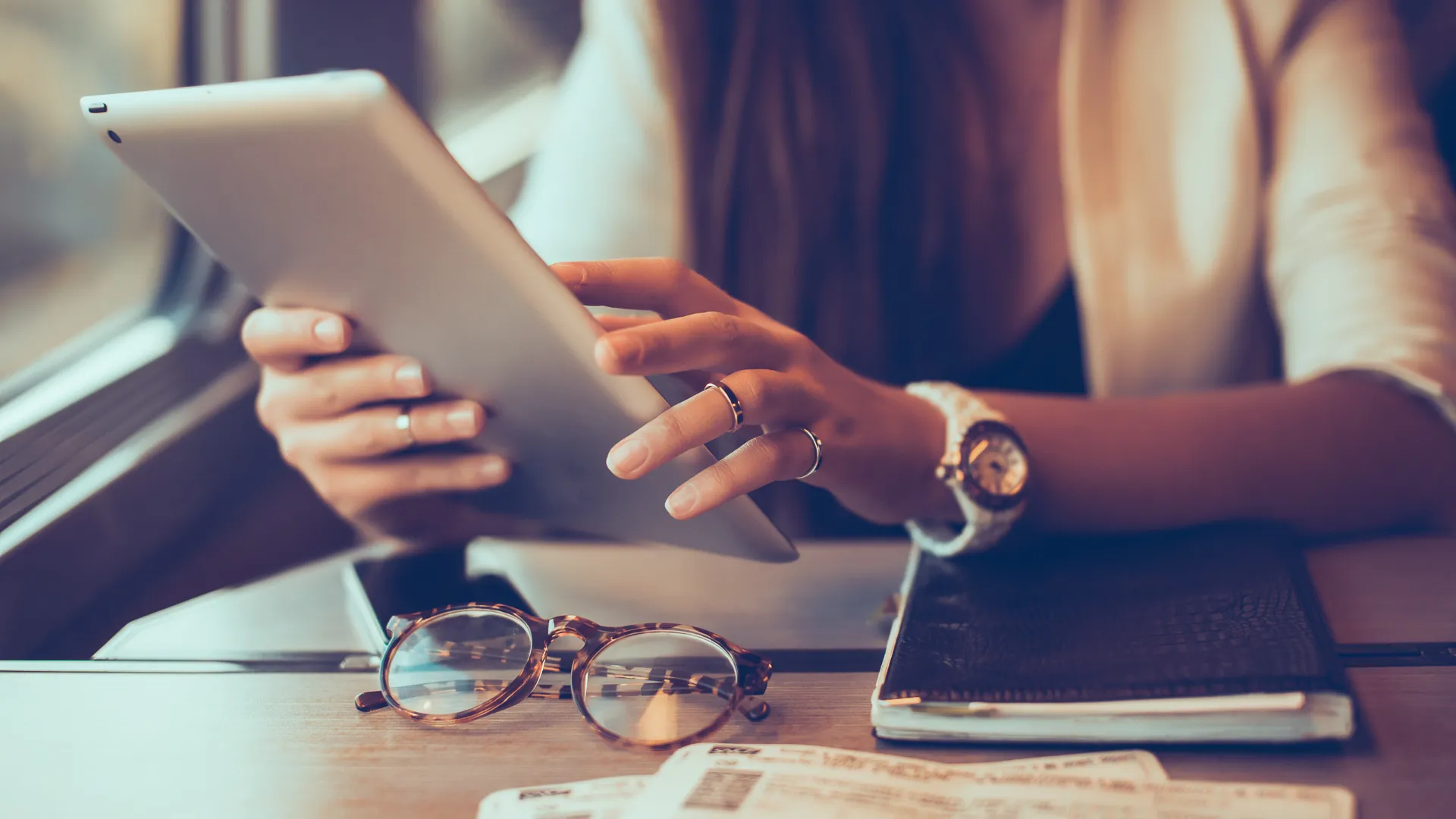 Make Your Money Work for You
Televisions
If you're thinking of buying a new TV, it's easy to feel persuaded to do it sometime this month. You might see a deal available and think this is perfect timing so you have a new TV for watching live sports, movies and TV shows.
However, it's better for your wallet to wait it out — ideally until the 2023 holiday shopping season. Julie Ramhold, consumer analyst with DealNews.com, said the best time to buy a TV is still largely around Black Friday in November.
Not only will shoppers see more TV deals during Black Friday, but Ramhold said there are a wider range of models and prices available. These can help accommodate more budgets.
Take Our Poll: How Much of a Tax Refund Do You Expect in 2023?
New Smartphones
Tom Paton is the founder of Green Smartphones, a smartphone comparison site that plants trees when users buy new phones. While Paton is involved in selling phones, Paton doesn't recommend everyone run out and buy a new smartphone right now.
The reason for waiting? Paton said the current range of flagship smartphones does not offer enough value for the money. For example, Paton said the iPhone 14 is essentially the same as an iPhone 13 with only a few small performance improvements made by Apple.
Shoppers who absolutely need to buy a smartphone are recommended to purchase smartphones from previous-generation flagship. Paton recommends the iPhone 13 or Galaxy S22.
"You'll get 99% of the performance offered by these brand-new phones, at about 70% to 80% of the cost," said Paton.
Video Game Consoles
Over the last few years, new releases have come out for Xbox and PlayStation consoles. Gamers who missed out on these releases and want to make a purchase are advised to wait it out.
Just like TVs, Ramhold recommends snagging a sale around Black Friday and the winter shopping holidays. Not only can consumers find great deals on consoles, but Ramhold said these consoles will usually be packaged as bundles. They may come with certain video games, extra accessories and access to online services from Nintendo and/or Xbox for a few months for free.
Make Your Money Work for You
Apps
Of any item listed in this roundup, app purchases may be among one of the easiest tech products to impulse buy. This is equally true of free apps you already have on your phone which you may be paying a fee to utilize premium services, such as features found on dating apps.
If you routinely buy games via your smartphone or pay for other types of apps, now is the time to ease up on these purchases. Check in with any active subscriptions you may be paying for on apps and see where you can cut back.
New Headphones
Like purchasing new smartphones, new headphones usually debut a new generation on a regular basis. A sleek design or improved features may make consumers think they need to buy new headphones, but your existing headphones or earbuds may already be doing their job perfectly fine.
Laptops and Tablets
The best time to make a purchase on laptops and tablets, Ramhold said, is during the Presidents' Day, Memorial Day and July 4th shopping holidays. 
"If you aren't seeing the models you want discounted around those times, be sure to watch for back to school sales in July and August," said Ramhold. "Those tend to offer a bigger selection of items on sale and more stores will often participate as well."
More From GOBankingRates
About the Author