Things You Should Pay For Now That Are Worth the Risk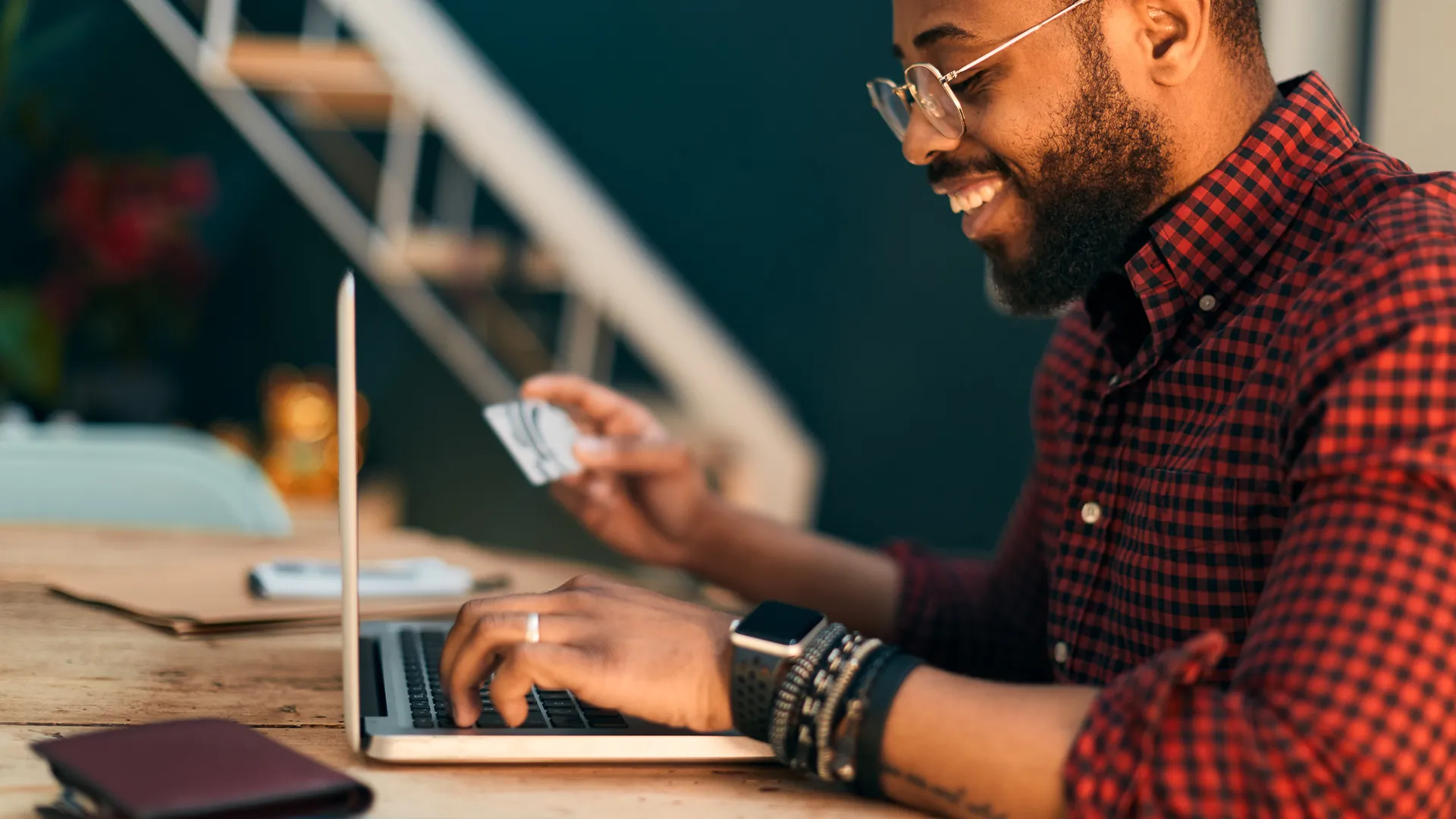 2020 was a year that managed to drain our bank accounts even if we didn't make any major purchases. Even back in early February, before the coronavirus boiled over into a global crisis, 47% of Americans found the rising costs of everyday expenses to be a threat to their long-term financial health, a TD Ameritrade survey found.
The early economic tremors gave way to a catastrophic earthquake as the pandemic crashed down on us. Payroll employment fell by 20.5 million in April and the unemployment rate officially reached 14.7%, though might have soared to as high as 18%. The stock market swayed like a palm tree in a hurricane and nearly 8 million Americans slipped into poverty from summer to winter. A recent survey from Credit Karma found that 43% of Americans had to postpone a financial milestone because of the pandemic. That means that major buys — like a home, car or vacation — might have been called off or pushed back. 
Depending on your financial situation, now might be the time to pick up where you left off before the pandemic struck — or, perhaps more realistically, the time to make major buys. We spoke to financial and deals experts to learn which mega purchases they deem to be worth your consideration. 
Last updated: Jan. 7, 2021
A New TV
"If you need a new flatscreen but didn't take the leap over Black Friday and Cyber Monday, right before the Super Bowl in early February is your next opportunity," said Trae Bodge, smart shopping expert at Truetrae.com. "While the discounts may not be as doorbuster-deep as Black Friday/Cyber Monday, the savings can still be substantial. Look at retailers, like Best Buy, Amazon and Newegg, as well as big-box retailers, like Walmart, Target and Costco. You won't see discounts this deep until July during Amazon Prime Day and Holiday in July sales."
As Bodge said, these deals will be popping up in February, but you can already find significant sales on new TVs. Over at Best Buy, the Westinghouse – 65″ Class LED 4K UHD Smart Roku TV is on sale for $399.99 — $200 off its list price of $599.99
Make Your Money Work for You
Furniture 
"The majority of furniture retailers release new models in February, which means they're in the midst of getting rid of last year's items," said Andrew Gretchko, vice president of communications for CouponCabin. "If you don't mind buying a year-old couch, now's a great time to stock up on discounted sofas, chairs, coffee tables, entertainment systems and more." 
You should check out the usual suspects like Walmart, Wayfair and Target, but also consider brands like Raymour & Flanagan which is presently offering 10% off on all purchases under $2,500 and 20% off all purchases over $2,500 site-wide through Jan. 27.  
Last Year's Laptops and Other Tech
"The post-holiday return rush gives way to a surplus of discounted merchandise, particularly electronics," said Andrea Woroch, money-saving expert. "Retailers don't have the processing power to manage and resell returns, nor do they have room on their shelves. So it's often cheaper to unload those returns than try to sell them themselves."
These unwanted returns end up on third-party discount sites like Blinq.com and Secondipity where they're sold at a massive discount. For instance, you can get 52% off a Dell Latitude 15-inch laptop at Blinq. But don't stop at the sale price — you can often find coupons at sites like CouponFollow.com, which is offering 15% off at Blinq.com for even further savings.
Also, bear in mind that January is a good time to buy consumer electronics because there are more in stock at these sites. "Just remember, inventory is limited so if you see something you need to replace in the next couple of months, don't wait as it may sell out," Woroch said. "For items listed as open-box, check for a warranty or money-back guarantee."
Air Travel — When Safe
"Right now, most airlines are offering flight deals that come with a lot of bonus miles," said Michael Bonebright, consumer analyst with DealNews.com. "For example, Delta is offering 70,000 bonus miles or $350 off when you book a trip via Delta Vacations. That's nothing to sneeze at, so it's worth booking a trip to take advantage of these offers — as long as you give yourself the flexibility to re-book. Travel insurance companies are now offering plans that specifically cover situations where you have to cancel or reschedule due to the coronavirus. If you're spending $1,000 or more on a vacation, I would strongly urge you to purchase one of these plans. You definitely don't want to purchase a general travel insurance plan, as those policies are extremely unlikely to offer COVID-19 coverage." 
Bonebright added that consumers should book their trip via the airline directly, as most companies are still being very flexible with customers.
"Travel aggregators (like Hotwire) may have better prices, but they have much more strict cancellation policies," he said. "You can also protect yourself by booking travel with a credit card. In the event that you have to cancel your trip, your credit card company may be willing to help."
Remember to cash your travel rewards, if applicable. This could make your savings more outstanding. 
"I'm looking to cash in travel rewards I've accumulated over this past year," said R.J. Weiss, a CFP and founder of the personal finance site The Ways to Wealth. "Many airlines allow you to book up to a year in advance with rewards. So, I'm looking as far as ahead to Thanksgiving and winter break for 2021. Currently, I'm seeing reward tickets discounted up to 50% of standard redemption rates, even for destinations that are known for having very limited availability this time of year." 
Make Your Money Work for You
A New House
"The pandemic has changed the working environment permanently. More people will work at home," said Dr. Tenpao Lee, a full professor of economics at Niagara University. "As a result, residential housing demand would be expanded away from urban areas while construction cost could be increased due to social distancing/quarantines and the potential of inflation is very likely. On the other hand, lower mortgage rates would certainly stretch your purchasing power by more than 12% per each one percent drop of the mortgage rate. With the potential of inflation, lower mortgage rates may not last for a long time. Therefore, it is time to consider purchasing a new home to enjoy and invest." 
Nishank Khanna, CFO of Clarify Capital, added that purchasing a home right now is "a solid investment," and helped break down the long-term savings opportunity:
"If you finance your $500,000 home at 3% interest on a 30-year-mortgage, you'd end up paying around $1,108 a month," Khanna said. "Compare that to the $1,387 the same mortgage would cost you at 4% interest. The 1% reduction ends up saving you $279 dollars a month, which adds up to over $100,000 over the life of the loan. That saving is massive."
What To Ask Yourself When Considering a Big Buy
Now that you know which items experts deem wise in general to buy right now, you might be asking yourself, "But is it wise for me?" That's a good question. 
Colleen McCreary, chief people officer and financial advocate at Credit Karma, provided some pointers on what to think about when considering a big purchase.
"Ask yourself if it's something you can reasonably afford and what, if any, return you will get on the investment," McCreary said. "For example, if you're considering the purchase of a new car because it will provide you with reliable transportation to and from work, resulting in more money in your pocket over time, this purchase might make sense." 
McCreary also champions asking yourself the question, "Could I afford this twice?" This question helps you determine whether you're depleting your cash flow, which is never recommended. "If not, maybe you should reconsider and wait until you have a little more cash to make the purchase," she said.  
More From GOBankingRates