20 Items To Avoid at Walmart

9 min Read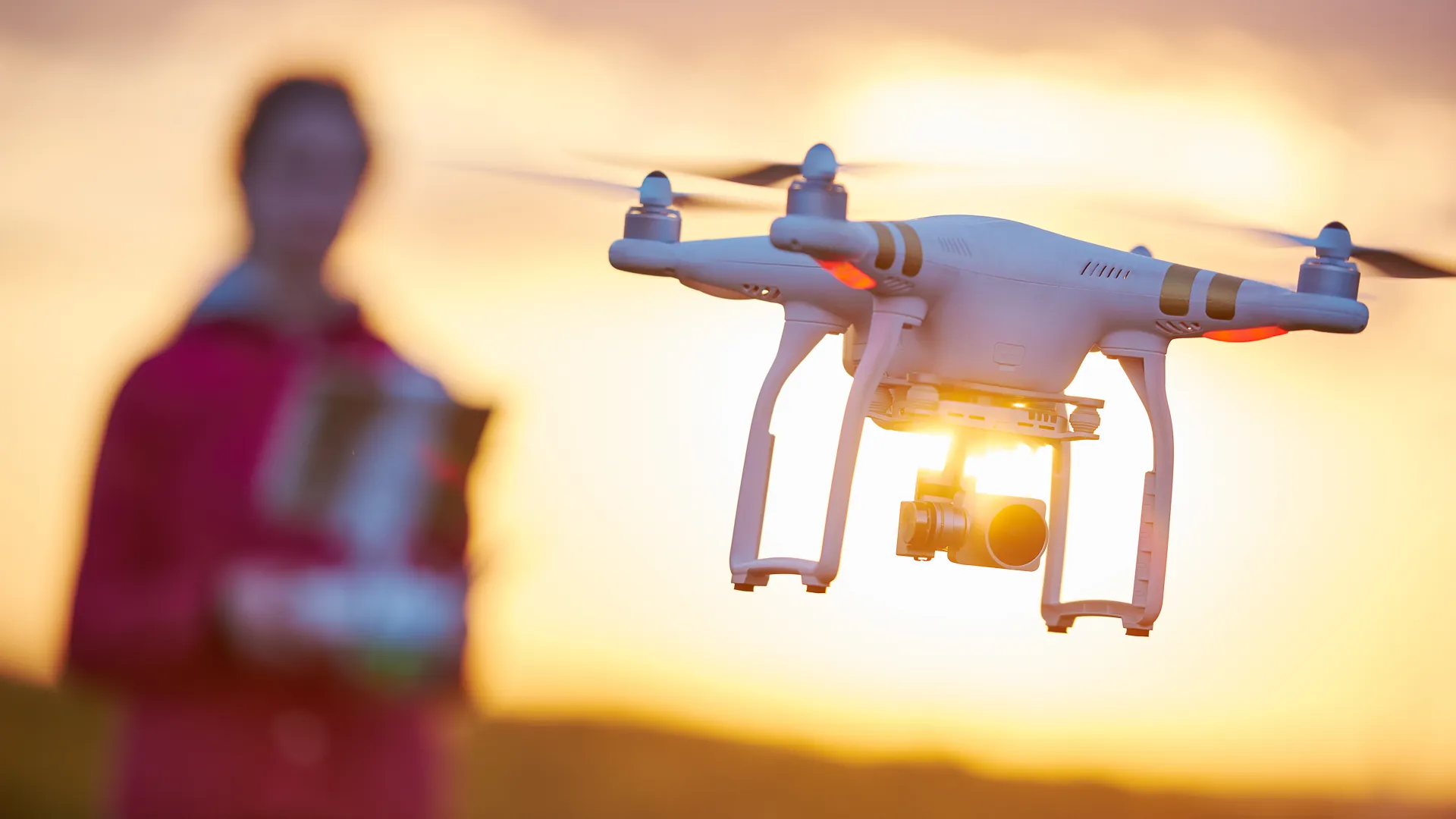 From staples like food and clothes to oddities like the famed yodeling pickle, Walmart has become a one-stop shop for just about everything. The retail giant is a force to be reckoned with in its industry.
The company is known for its "everyday low prices," but you can overspend on the wrong items at any store. To save more, find out some of the worst items you can buy at Walmart.
Make Your Money Work for You
1. Peanut Butter
When it comes to peanut butter, the thought of comparison shopping might never enter your mind. But instead of assuming Walmart has the best price on this creamy delight, check out the competition to see where you can save money.
For example, Walmart currently offers Peter Pan 100% Natural Creamy Peanut Butter in a 40-ounce jar for $5.44, but Target charges $4.99 for the same product.
2. Wrapping Paper
Whether you're in need of wrapping paper for a birthday gift, wedding present or Christmas surprise, you can save big by skipping Walmart and heading to the Dollar Store. Walmart charges $4.94 for one roll of a plain-colored wrapping paper. You can pick up three rolls for $1.94 less than that price at the Dollar Tree.
3. Produce
Walmart's produce section boasts a variety of fruits, including blueberries, strawberries, apples and oranges. The retailer prices its fruit reasonably, but these rates aren't always the cheapest in town — especially when there's a Save-A-Lot nearby.
A Save-A-Lot in Mineral Wells, Texas, for example, sells 1 pound of peaches for $1.39 compared to Walmart's price of $1.98 per pound. As a bonus, Save-A-Lot often runs weekly deals on vegetables and fruits. The retailer recently sold seedless watermelons for $2.99 each.
4. Party Supplies
Whether you're hosting a graduation party, an anniversary celebration or a baby shower, Walmart might be the first place you consider for party supplies. But if you're also hosting on a budget, you'll do better heading to the nearest dollar store.
"Party supplies at Walmart can be up to five times the cost of party supplies at dollar stores," said Carson Yarbrough, a consumer insights specialist for Offers.com, a site for coupons and insider savings tips. "If you're planning a party, opt to get party supplies like plastic cups, decorations and balloons at the dollar store to see significant savings."
Make Your Money Work for You
5. Toys
There's nothing more exciting than watching your little one jump for joy when given a new toy, but you don't need to pay more to experience that same reaction. The Thomas & Friends Super Cruiser 2-in-1 Transforming Track Playset costs $39.82 at Walmart, but you can save on it by buying it at Target for $35.99.
6. Wood Furniture
Furniture can be expensive. So, if you're just starting out or looking for inexpensive pieces for your home, you might be lured by Walmart's low prices on wood furniture. Keep in mind, however, that you get what you pay for at these prices.
"Walmart has relatively cheap wood furniture, but this is because it's a lesser quality than other furniture retailers," said Yarbrough. "Wooden furniture from Walmart is more likely to break or deteriorate quicker, so buy your furniture elsewhere to save money and the hassle of replacing it in two months."
7. High-End Electronics
Walmart's low prices on high-end electronics might convince you that you're getting a good deal. But this depends on what you purchase.
As an example, the DJI Phantom 3 Professional Drone is selling for $923.86 at Walmart and selling for $799 on Amazon.
"Walmart is known as a value-oriented retailer and not primarily known as a consumer electronics store," said Brian Meiggs, founder of Millennial Money Guide, a website that helps readers take control of their financial well-being. "[I] recently went shopping for a drone, and the level of service and accessories was subpar at my local Walmart — not to mention the price was much higher at Walmart."
8. Shampoo
Many of us love to give our locks the luxury treatment with salon-quality shampoos and conditioners. However, shampoo is one of the items you should buy on Amazon instead of Walmart.
At Walmart, 33.8 ounces of Nexxus Therappe Moisture Shampoo costs $18.97, but you'll pay $18.48 with free shipping on Amazon. You can use those savings to purchase some new hair ties to replace the ones you're always losing.
Make Your Money Work for You
9. Photos
Although Walmart offers a decent price of 25 cents per photo print, you can do better. There are several apps that give you the opportunity to order copies of your favorite photos for free. Shutterfly, for example, gets you started with unlimited free prints when you download its app. There's also an app called FreePrints that makes ordering pictures as easy as 1-2-3, and it also provides services free of charge. Customers simply pay for shipping, which still makes the purchase much cheaper than buying prints from Walmart.
10. Stretched Canvases
Walmart has a department dedicated to arts, crafts and sewing. However, the selection and pricing pale in comparison to what you'll find at craft stores like Blick — particularly if you're shopping for a stretched canvas.
Walmart currently sells a five-pack of stretched 16-by-20 canvases for $19. This isn't a bad price, but it's a rip-off compared to sale prices at Blick. For example, the retailer often has five-packs of 16-by-20 stretched canvases on sale for $10.99.
11. Batteries
Crucial for operating everything from toys to remote controls, batteries are a must-have item around the house. The problem with Walmart, however, is that you'll likely spend a lot on batteries and get little in return.
Right now, the retailer offers a four-pack of Energizer Ultimate AA Lithium Batteries for $7.47. But if you buy in bulk at Sam's Club, you'll get an 18-pack of the batteries for $18.98.
12. Coffee
Most people can't get their days started without a cup of joe. Because coffee is relatively inexpensive, you might not question Walmart's prices. But the truth is, competitors like Dollar General typically sell the same brands of coffee for less.
For example, Walmart's price for Folgers Black Silk Dark Roast Ground Coffee (24.2 ounces) is $7.48, but the coffee is often on sale at Dollar General for $5.95 for 20.6 ounces, which leaves you saving money when you calculate price per ounce.
Make Your Money Work for You
13. Fitbit Charge 2
If you're looking to get in shape and lose weight, the Fitbit Charge 2 Activity Tracker + Heart Rate will monitor your heart rate, daily steps and calorie burn. Walmart prices this particular Fitbit at $148.45, but this isn't the lowest price you'll find.
At Best Buy, you can get a brand-new Fitbit Charge 2 Activity Tracker + Heart Rate Monitor for $129.95.
14. Mini-Refrigerators
Many prospective college students head to Walmart to get items for their dorm rooms. This can include a minifridge for always having a cold drink on hand. Unfortunately, Walmart isn't the best place to get this appliance. Parents can save a significant amount of money by taking a few minutes to shop around. For example, if you purchased the Magic Chef 4.4 cubic feet Refrigerator at Walmart, you'd have to pay $187.45. After a little digging, you'd discover Home Depot sells the same minifridge for $148. That's a savings of $39.45.
15. Vitafusion MultiVites
Vitamin supplements can treat nutritional deficiencies, and some vitamins even improve the outlook for certain health conditions. But the cost of vitamins can add up over time, so it's important to find ways to save money. Rather than purchase vitamins from Walmart, compare prices to see if you can find your selections cheaper on Amazon.
You'll save on Vitafusion MultiVites gummy vitamins, for example, when shopping on Amazon. A 150-count bottle is listed on Amazon for $8.89, whereas Walmart sells the item for $9.88.
16. Keurig
You'll also save money by skipping Walmart and purchasing your Keurig K55 Brewer from another retailer. Walmart has this particular Keurig model for $135.49. For a cheaper option, head to QVC where you'll find the same model with a host of extras, like four-count variety pack and two water filters, for $119.99.
17. Barbecue Grills
Even though Walmart has its own patio and garden center, the company's prices don't always beat its competitors. Take the Coleman RoadTrip 285 Portable Stand-Up Propane Grill for example. This newer grill is perfect for camping weekends and family events in your own backyard. If you were to buy it at Walmart, you'd have to spend $229.99; however, it would only cost you $199.98 when you purchase it from Dick's Sporting Goods.
Make Your Money Work for You
18. Gift Cards
Walmart's gift card center features a generous selection of restaurants and retailers, including Olive Garden, Papa John's, Starbucks and Burger King. Plus, there's the option to buy Visa, MasterCard and American Express gift cards. Walmart is a convenient place to pick up cards, but it isn't the cheapest place.
A cost-saving solution involves buying from discount sites like Raise and Cardpool, which have gift cards for up to 30% and 35% off, respectively.
19. Straight Talk Wireless
With a prepaid or pay-as-you-go cellphone plan, you don't have to worry about a contract. And, you only pay for the minutes you use.
Walmart's Straight Talk wireless is an affordable cellular solution, with its $55 monthly unlimited nationwide plan and 4G LTE data. This monthly price might agree with your wallet, it's certainly not the best deal in town. If you buy this same plan through Straight Talk Wireless' website, you can get the first three months at $50 per month when you automatically refill it.
20. Basic Kitchen Items
Walmart has a huge selection of kitchenware from drinking glasses to cooking items. But if you're on the hunt for simple, inexpensive kitchen merchandise like coffee mugs, flatware or bowls, there's no need to pay big retailer prices. Dollar stores might have exactly what you're looking for at a cheaper price.
Why pay $5 for a basic coffee mug at Walmart when you can get mugs for $1 each at dollar stores?
Most people want to save money. But just because a company claims to be the cheapest retailer on the block doesn't mean it's true. Even with Walmart coupons, you can potentially save elsewhere. With that being said, do your homework, shop around and compare prices at retailers — your wallet will thank you.
More on Money
Prices are accurate as of Sept. 3, 2019.
About the Author