10 Things To Stop Buying on Amazon in 2023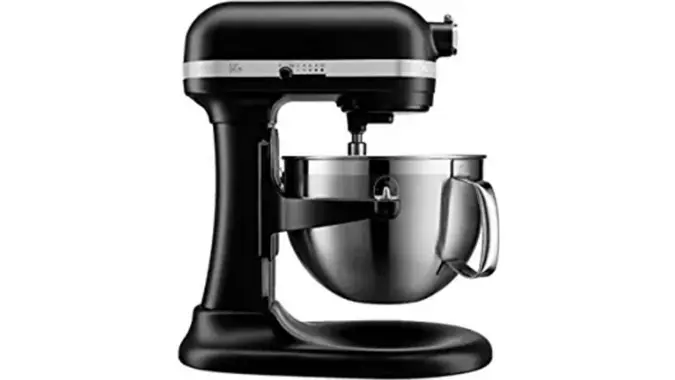 Although Amazon is an online retail giant that provides affordable prices and fast delivery, it is not always the best option for shopping. While it may be tempting to buy everything from Amazon, there are certain products that are better purchased elsewhere for economic and safety reasons.
Some products are cheaper to buy offline, and items such as questionable drugs and brand-name knockoffs should be avoided altogether. For the sake of your wallet and wellbeing, here are a few things you should refrain from buying on Amazon.
Also check out Costco items that receive the most complaints.
KitchenAid Mixers
KitchenAid is a premium brand. As such, there's a risk of encountering counterfeit or knockoff products on Amazon that are sold by third-party vendors. These products might be cheaper than genuine KitchenAid mixers, but they are often of lower quality and might not perform as well or last as long.
It can be difficult to distinguish between genuine and counterfeit products, so buying from a trusted retailer, such as a department store or KitchenAid's own website, might be a safer option.
Make Your Money Work for You
An even better option for buying KitchenAid items? Costco. The KitchenAid 6 Quart Bowl-Lift Stand Mixer is now on sale at Costco for $399.99 and the same mixer is almost $500 on Amazon. That's $100 more.
Trader Joe's and/or Costco Products
It is generally not a good idea to buy Trader Joe's and Costco items on Amazon for a few reasons. You can't guarantee that these will be the same products you can pick up in store, and they're often more expensive. Third-party sellers on Amazon might mark up the price of these items to take advantage of their popularity and scarcity, which means you might end up paying more than you would at a physical Trader Joe's or Costco location.
Another issue with buying Trader Joe's and Costco items on Amazon is that the products might not be as fresh as if purchased in store.
For example, the Trader Joe's Daily Facial Sunscreen, at just $8.99, has reached cult status. However, if you want to get the same sunscreen on Amazon, you're looking at paying $17.99.
Furniture
Amazon might not always be the best place to buy furniture due to a number of factors. First, many of the furniture items sold on Amazon might be of lower quality or made from cheaper materials, which might not last as long or be as durable as higher-quality furniture.
Make Your Money Work for You
Second, some furniture items may require assembly, which can be time-consuming and difficult, especially if the instructions are not clear or the parts are missing. Additionally, Amazon might not offer the same level of customization options as other furniture retailers, which could limit your ability to get the exact style or color you want.
Shipping costs for furniture items on Amazon also might be high due to size and weight, and the delivery might not always be reliable or timely.
Finally, Amazon might not offer the same level of personalized service as other furniture retailers, such as in-store consultations or design advice, which can be important when selecting furniture for your home.
"Many people turn to Amazon for furniture shopping due to its popularity and vast selection," said Elizabeth Grace, founder of Dream Home Making. "However, concerns have been raised about the quality of the items available on the platform. Additionally, the prices on Amazon might be higher compared to other retailers, such as Overstock."
Make Your Money Work for You
Party Supplies
If you're looking for budget-friendly party supplies, skip the Amazon search and head straight to your local dollar store. You can often find basic items like plates, table covers, balloons and other disposable goods at much lower prices than online.
Save some cash and shop smart for your next party. These stores offer a wide range of disposable goods, including plates, table covers and balloons — all at budget-friendly prices. For instance, a Happy Birthday banner can set you back $5.99 on Amazon, and you can get two of the same quality at Dollar Tree for just $1.25.
No-Name Phone Chargers
When it comes to phone chargers, it's best not to skimp on quality. Lower-priced chargers are usually less reliable, so you should invest in high-quality phone chargers. Cheap knockoffs might not protect your smartphone from harmful power surges, potentially damaging its internal components.
Opt for chargers that are approved by the manufacturer or, even better, select one made by the manufacturer itself. With phone chargers, it's best to buy directly from the place you got your phone for reliability and access to warranties.
Make Your Money Work for You
Mattresses
While Amazon does offer great deals on mattresses, it might not be the best place to buy them. The trial period is usually only 30 days, which is too short to determine whether the mattress is suitable.
Buyers should consider having a long trial period to ensure they have made the right choice. It's better to consider looking elsewhere for longer trial periods, or even buying directly from the mattress maker. While web-only brands such as Casper offer generous return policies, their policies may not be easily honored by Amazon.
It's best to buy directly from online mattress sellers like Casper, Nectar and Helix, or even from a mattress store where you can see and touch the product for yourself.
Gift Cards
Not all gift cards are created equal. While it is possible to buy gift cards on Amazon that can be used at a variety of locations, it's unlikely that you'll get the best deal.
Other options for purchasing gift cards include heading to Costco, where they often have deals, or using loyalty program points at your favorite grocery store. Additionally, reputable resale sites such as CardCash or Raise can offer gift cards at less than face value.
Make Your Money Work for You
For example, you can get a $100 gift card for Fogo de Chao for $100 on Amazon — or you can get the same amount for $79.99 at Costco.
Cosmetics
Counterfeit cosmetics and beauty products are a major concern on Amazon, as third-party sellers often sell fake and even dangerous items. The danger lies not only in the authenticity of the products, but also in the potential for expired or dangerous materials in these items.
To ensure the safety of the products, customers should buy only from trusted brands and check for expiration dates. Consumers also should be cautious of exaggerated claims made by cosmetic companies that seem to be too good to be true. Though not every seller on Amazon is untrustworthy, to ensure the authenticity and safety of your cosmetics, it's best to stick to verified retailers such as L'Oreal or Maybelline.
Instead, buy your cosmetics directly from the makers or from places such as Sephora, Ulta Beauty, department stores or drug stores.
Batteries
If you're looking for batteries, stop looking at Amazon. The pricing of batteries on Amazon can be volatile, and you might find that the price fluctuates frequently, making it difficult to determine the best time to buy.
Additionally, while you might be able to find competitive prices on Amazon, the quality and authenticity of the batteries might be questionable, especially if you're purchasing from a third-party seller. This can be particularly problematic with rechargeable batteries, which might not hold their charges as well or might have shorter lifespans than higher-quality batteries.
Make Your Money Work for You
Instead, you should head to Costco for Kirkland Signature brand batteries, which are often priced competitively with name-brand batteries — and they have been well-reviewed by many consumers. Also, buying batteries at Costco also might provide you with additional perks, such as the ability to return or exchange batteries if they don't meet your needs.
Large Appliances
Amazon might not be your best option for buying large appliances either. The selection is limited and often sold by third-party vendors, who tend to mark up prices during sales. Retailers such as Lowe's, Home Depot and even big-box stores like Costco and Target have a wider variety of options available, and they often offer hassle-free delivery.
Additionally, shopping in store allows you to see the appliance in person, ensuring that it's the right size and style for your needs. Another benefit of shopping in store is the opportunity to negotiate the price.
Ultimately, while Amazon may be convenient for smaller items, it's worth considering other options when purchasing large appliances.
More From GOBankingRates
Make Your Money Work for You