6 Things You Should Never Buy Again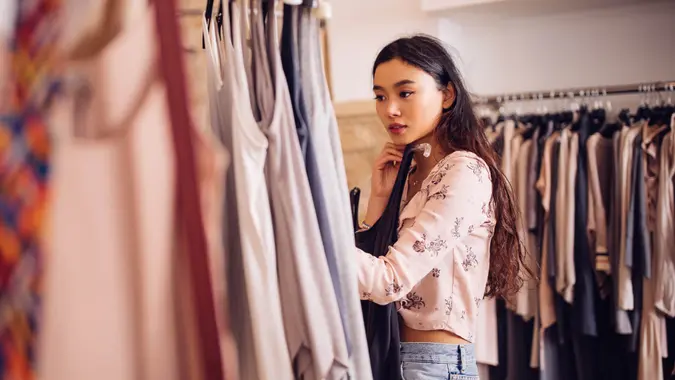 wundervisuals / iStock.com
If you have ever looked around and struggled to find a clear space in your closet or on the kitchen counter, it may be time to start decluttering.
It also may be time to evaluate your spending habits and determine whether you fall into the common trap of buying stuff you really don't need. Even the most well-intentioned shopper can be enticed by the appeal of a trendy product or a seemingly too-good-to-be-true deal.
In order to get your budget back on track and start saving toward your next vacation, you might want to consider getting rid of a few things or not purchasing these rarely used items. Here are six things you should never buy again.
Notebooks, Planners and Journals
Your New Year's resolution may have been to get more organized, but unfortunately, the planner you purchased may not have helped much. Notebooks, planners and journals may look pretty, but they usually prove too cumbersome to keep up with. Either you do not have it on you when you need it, or it is just another to-do in your already busy life.
Make Your Money Work for You
Save yourself the money and your time, and skip buying notebooks, planners and journals. Instead, calendar important dates and take notes on your phone. Chances are you have your phone on you at all times and can quickly access it when needed. 
Single-Task Kitchen Appliances
Whether it was an "As Seen on TV" special or your friend raved endlessly about it, a single-task kitchen appliance probably isn't worth it. Things like juicers, sandwich makers, novelty toasters, and rice cookers all have limited use and end up taking up a lot of space. For someone with limited countertop realty, these products may not be worth the purchase.
The single-purpose gadgets can range from really cheap to outrageously expensive, but they all serve the same purpose: helping you cook something that you just don't eat all the time. So unless you eat paninis on a daily basis, you can probably pass on the press. Plus, many of the things that they do can be accomplished with everyday kitchen utensils.
Cookbooks
Even if you absolutely love to cook, you probably do not need to break the bank by buying cookbooks. Many recipes can be viewed online; or, if you really want the book, you can probably find it at your local library. Cookbooks are one of the most common things you find at garage sales or resale shops. With access to everything you need at your fingertips, having a hard copy just isn't necessary.
Make Your Money Work for You
Exercise Equipment
It's probably sitting in your garage as we speak, collecting dust or being used as a laundry holder in the corner of your room. Exercise equipment usually becomes a very expensive statue after a few weeks or months. Getting into a fitness routine is hard; and, for most people, it is unsustainable, particularly if they go too big too soon. 
Instead, start smaller. Incorporate exercise into your daily activities by doing something you love. Don't invest in large equipment or a gym membership until you are ready to make the commitment. 
Trendy Clothing
It is called fast fashion for a reason, and we are likely all guilty of buying a piece. Tragically, these trendy items often end up in landfills after only a few wears. Instead of buying cheap "of the moment" clothing, build a capsule wardrobe and invest in quality pieces.
Crafting Supplies
While hobbies are a great way to pass the time, investing too much in crafting supplies can be a waste if you don't actually use the stuff you buy. A Cricut may be great if you have an Etsy shop, but a drain on your finances if you just want some cute cutouts for a party. Chances are a friend of yours already owns the thing you need and is more than willing to let you borrow it. 
Make Your Money Work for You
More From GOBankingRates