10 Things You Should Never Buy on Craigslist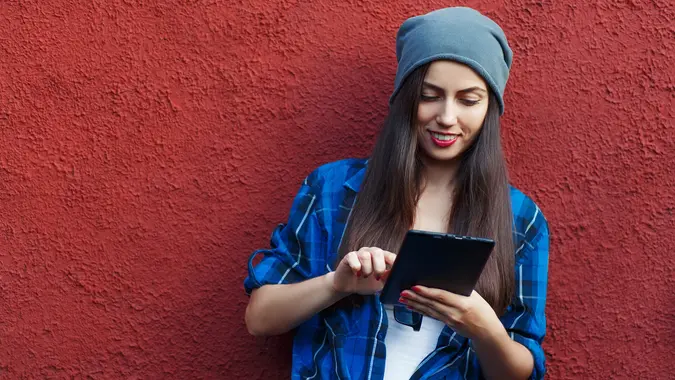 Alter_photo / Getty Images/iStockphoto
Craigslist can be a treasure trove for the savvy shopper, offering everything from antique furniture to gently used electronics at a fraction of the price. However, it's important to remain alert when it comes to purchasing products on this site.
While many transactions on this platform are safe, some items are best avoided due to potential risks. Here are some things you should never buy on Craigslist.
1. Jewelry
While you might find genuine pieces of jewelry at a good price on Craigslist, there's also a risk of buying counterfeits or stolen items. Authenticating jewelry, especially precious stones or branded items, can be challenging without expert knowledge. Unless you can verify an item's authenticity and source, it's safer to buy jewelry from reputable dealers or stores.
2. Large Appliances
Purchasing large appliances like refrigerators, washers, or ovens from Craigslist can be risky. There's no guarantee of their longevity, and they could have hidden defects or parts close to failing. Furthermore, moving and installing these bulky items can be a challenge. Also, without a warranty or return option, buyers might find themselves at a loss if the appliance malfunctions shortly after purchase.
3. Rare Collectibles
Authenticating rare collectibles, whether they're coins, stamps, or vintage toys, can be challenging. On Craigslist, there's a risk of encountering counterfeits or misrepresented items, especially if you're not an expert in the field. It's better to buy such items from reputable dealers or certified auctions.
Make Your Money Work for You
4. Pets
Craigslist's policy prohibits the sale of pets, but rehoming with a small adoption fee is allowed. Know that even when rehoming, there are some restrictions, and certain animals may be prohibited altogether. It's essential to be aware of and compliant with local, state, and federal laws surrounding the sale and transfer of animals. Always consult your local regulations and seek legal advice when unsure.
While many genuine pet owners might want to rehome their animals on Craigslist, the platform has also been used by illegal puppy mills and unethical breeders. Adopt from recognized shelters or buy from reputable breeders instead.
5. Underpriced Electronics
 If a deal sounds too good to be true, it probably is. Scammers often list stolen or counterfeit electronics at a fraction of their market price to lure unsuspecting buyers. Always meet in a public place, check the item's functionality, and verify its legitimacy before purchase.
6. Musical Instruments
Musical instruments are also a risky purchase. It can be hard to determine the quality of an instrument just from reading the description.
7. Event Tickets
 Counterfeit tickets for concerts, sports events, or shows can be a real concern on Craigslist. If you're purchasing second-hand tickets, use verified platforms or meet the seller at the venue to ensure their authenticity.
8. Prescription Medication
Not only is it illegal to buy prescription drugs without a valid prescription, but there's also no guarantee you're getting the genuine article. Counterfeit or expired drugs can be harmful or, at best, ineffective.
9. Designer Items at Low Prices
Luxury goods, such as designer handbags or branded apparel, are often counterfeited. If someone is selling such items at a suspiciously low price, it's a red flag.
Make Your Money Work for You
10. Mattresses
Aside from potential hygiene issues with bedbugs or other pests, used mattresses can also have structural issues, making them uncomfortable or unsafe to use.
Tips for Safe Shopping on Craigslist
Use caution when shopping on Craigslist. Here are a few tips to keep in mind.  
Guard your personal and financial information. Scammers may post fake rental or job listings to extract personal or financial details from unsuspecting individuals. Always verify the legitimacy of an offer before sharing any sensitive information.
Meet in public places. Whenever possible, arrange to meet the seller in a public place during daylight hours. Many police stations offer "safe exchange zones" for online transactions.
Take someone with you. If you're meeting a seller, it's a good idea to take a friend or family member along.
Do your research. Look up the market value of an item before purchasing. If a deal seems too good, it might be a scam.
Trust your gut. If something feels off about a transaction, it's okay to walk away.
Getting a Craigslist Deal
While Craigslist offers numerous bargains and unique finds, it's essential to approach transactions with caution. By being aware of the potential pitfalls and adopting safe shopping practices, you can ensure that your Craigslist experience is both rewarding and secure.
Editor's note: This article was produced via automated technology and then fine-tuned and verified for accuracy by a member of GOBankingRates' editorial team.
More From GOBankingRates
Make Your Money Work for You