TikTok 'Deinfluencer' to 178K Followers: Do Not Buy These Summer Items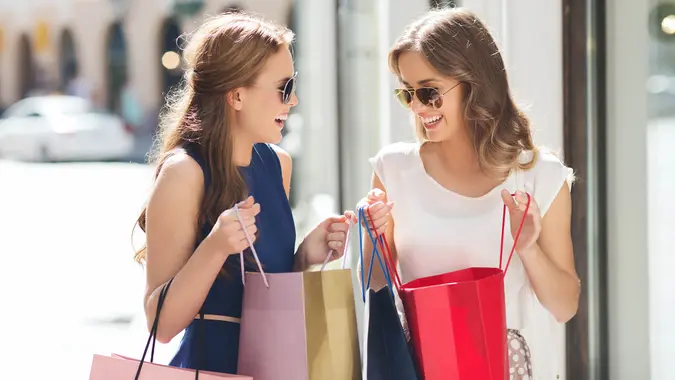 dolgachov / Getty Images/iStockphoto
Summer is in full swing. Air-conditioned department stores and shopping malls call out to people amid heat waves and record-high temperatures. To beat the heat, many people decide it is an excellent time to shop.
But which items are truly essential? A new trend on TikTok known as "deinfluencing" aims to rewrite the way consumers are targeted by the media.
TikToker Michelle Skidelsky uses her platform, which includes around 178,000 followers, to help stop people from making bad money decisions. Here are four things she does not recommend buying this summer.
Summer Clothing
"You do not need to buy yourself a new summer wardrobe every single summer," Skidelsky said in a TikTok. "Do yourself a favor and check out the summer clothing that you already own."
Many people use the summer season as an excuse to buy new clothes, but there may be tank tops and shorts that you have stashed away in a drawer somewhere and haven't gotten the chance to use in over a year. Clothing is an unnecessary expense if you already have the items you need.
Sunglasses
Many of us have multiple pairs of sunglasses lying around in our vehicles or in our homes.
"How does your bank account feel about you constantly buying new pairs of sunglasses?" Skidelsky asked in her video. "You don't need that many sunglasses."
Stick with a solid-colored pair of sunglasses that can accessorize easily with many articles of clothing.
Make Your Money Work for You
Bags
Women tend to buy bags in multiples to fulfill different needs — but this applies to men, too. Handbags, gym bags and tote bags are all unneeded if you already have those items.
"You don't need a new tote bag for the summer if your current bag is fine," Skidelsky said.
Deinfluencing's purpose is to encourage practicality over style. By using a bag you already own, you are keeping your expenses at a minimum.
Shoes
Lastly, shoes are an expense that many people tend to splurge on. What is most essential for shoes is that they get the job done. Shoes, at the end of the day, are made for walking.
"You do not need new shoes for the summer; and, if you do, how many shoes do you really need and how expensive will those pairs of shoes need to be?" Skidelsky said in her TikTok.
Many of us may feel compelled to buy summer sandals or flip-flops. If you have a pair sitting in your closet, unworn through the winter, now is the perfect time to get those sandals out rather than buying a new pair.
More From GOBankingRates