8 Tips To Avoid Overspending at Costco on Black Friday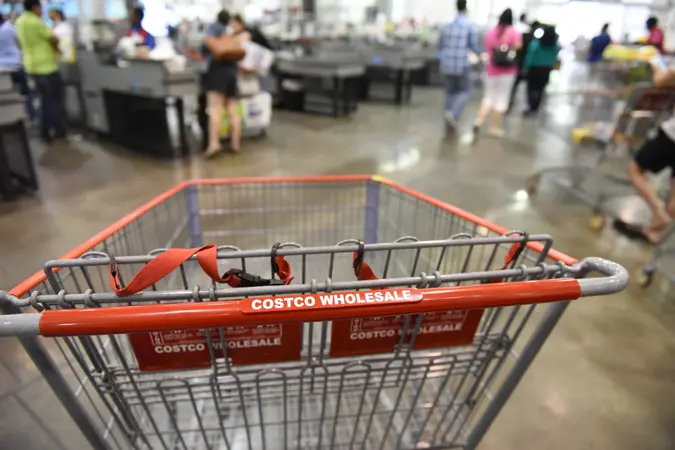 andykatz / Getty Images
Black Friday at Costco is a time for great deals and exciting discounts. However, it's also easy to get carried away and spend more than planned. To help you make the most of your shopping while keeping your budget in check, here are some essential tips to avoid overspending at Costco this Black Friday.
1. Create a Shopping List and Stick To It
Before heading to Costco, make a detailed list of what you really need. Black Friday deals can be tempting, but buying items you don't need can quickly lead to overspending. Stick to your list to avoid impulse purchases.
2. Set a Budget and Stay Within It
Decide in advance how much you are willing to spend. Having a set budget helps to keep your spending in check and prevents post-shopping regrets. Be firm about what you can afford and resist the temptation to go over this limit.
3. Compare Prices Beforehand
Do your research before Black Friday. Compare Costco's deals with other retailers to ensure you're getting the best price. Sometimes, what seems like a great deal may not be the best available.
4. Prioritize High-Value Items
Focus on purchasing high-value items that are significantly discounted. These are often the purchases where you save the most money. Buying smaller items just because they are on sale might not be worth it.
Make Your Money Work for You
5. Beware of Bundled Offers
Bundles can be great value, but only if you need everything included in the offer. Evaluate whether the bundled items are all necessary for you, or if you're better off purchasing items separately.
6. Use Costco's Price Adjustment Policy
If you buy something at Costco and it goes on sale within a specific time frame, you can request a price adjustment. Keep an eye on the prices of your recent purchases and take advantage of this policy if prices drop.
7. Avoid Shopping at Peak Times
Shopping during peak hours can lead to rushed decisions. Try to shop at off-peak times when the store is less crowded. This allows you to shop more calmly and make better spending decisions.
8. Check Return Policies
Be aware of Costco's return policies, especially for Black Friday specials. Knowing the return policy can help in case you have second thoughts about a purchase.
Final Take
Shopping at Costco on Black Friday can be both exciting and budget-friendly when done right. By following these tips, you can enjoy the thrill of finding great deals without the worry of overspending. Remember, successful Black Friday shopping at Costco is about being prepared, making informed choices and staying true to your financial goals.
Editor's note: This article was produced via automated technology and then fine-tuned and verified for accuracy by a member of GOBankingRates' editorial team.
Make Your Money Work for You
More From GOBankingRates