7 Tips To Make Your SNAP Benefits Last Longer

6 min Read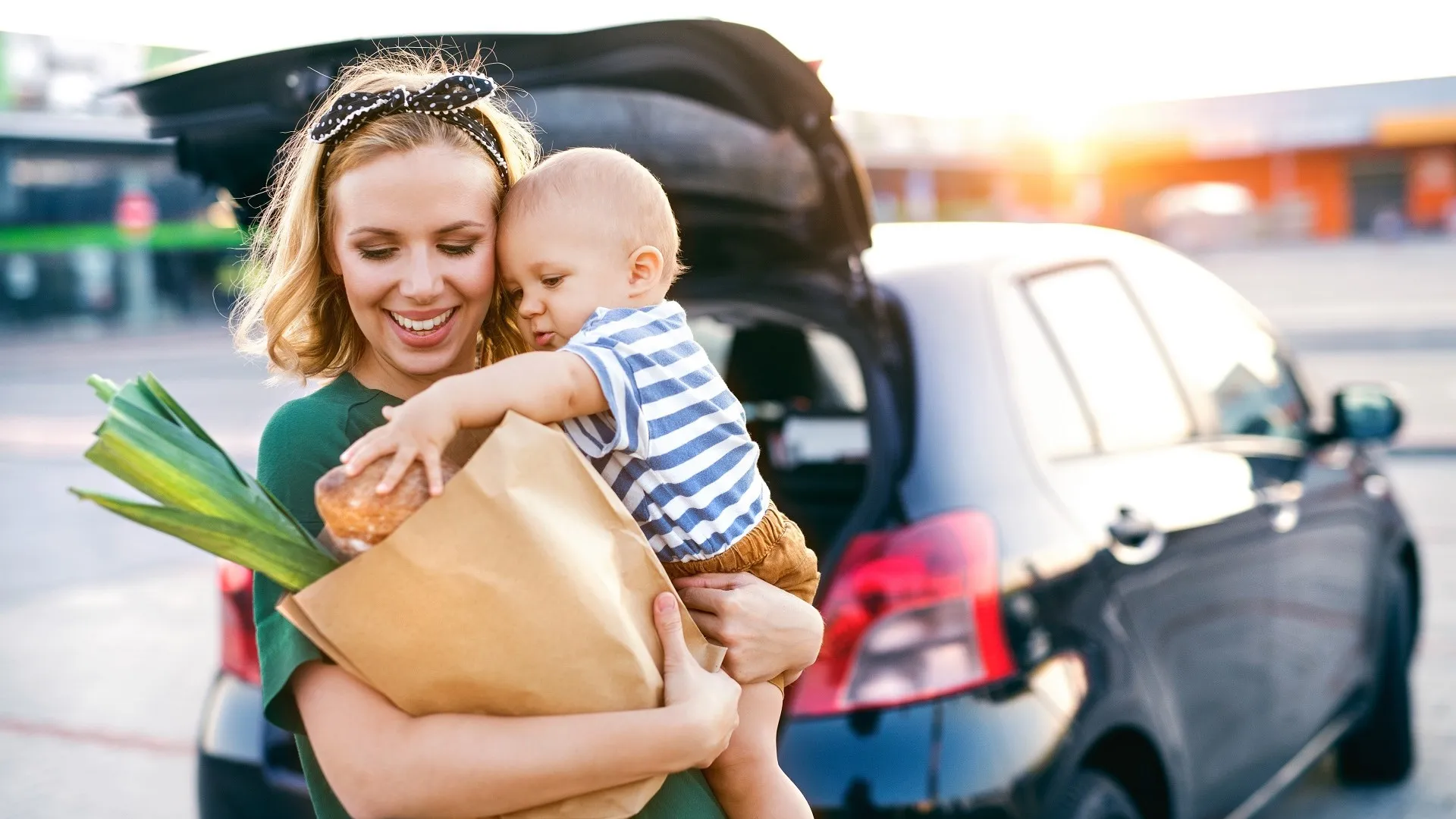 Thanks to the highest rate of inflation in 40 years, your dollars lose a little bit more of their value with every passing day, and it seems that you spend more to get less with every trip to the grocery store. For tens of millions of Americans who rely on their EBT cards to check out at the supermarket, the question has been the same for months: how can I stretch my SNAP benefits?
Even in the best of times, surviving the supermarket on SNAP alone requires discipline, sacrifice and a whole lot of tough choices. In today's climate of high prices and tight money, however, getting what you need in the grocery store with what you have on your EBT card is trickier than it's ever been.
Here are a few strategies to stretch those benefits as far as they'll go, and check off as many boxes on your shopping list as possible.
Buy in Bulk and Avoid Packs of Small, Individually Wrapped Items
Buying in quantity is cheaper per serving in almost every case, and even if you only save a little, it adds up for frequently used items. If you pay just 10 cents less for something you eat every day, for example, you'll save $36.50 per year.
It only makes sense, however, if you have the room to store surplus and you're sure you'll consume it before it expires. Keep in mind that buying in bulk requires you to pay more up front and, according to US News and World Report, people are more prone to overusing things they have in large quantities.
If you can't buy in bulk, you should at least try to avoid packages of individually wrapped items, which almost always cost more per unit.
Eat Before You Shop
More than a decade ago, Psychology Today reported on research presented at the 2011 conference of the Society for the Study of Ingestive Behavior, which showed that increases in the hunger hormone ghrelin compelled test subjects to disregard prices when they shopped for food.
Even back then, the publication referred to "don't go shopping when you're hungry" as "age-old advice." Seven years later in 2018, the National Institutes of Health published research confirming that hitting the grocery store while hungry compels even the savviest shoppers to make poor decisions based on temporary cravings, not nutritional content or price.
Four years later in 2022, that same age-old advice is more relevant than ever.
Make Your Money Work for You
Let a Meal Plan Steer Your Purchases
Whether you're paying for your purchase with an EBT card or not, you can save time, take the guesswork out of shopping and cooking, reduce food waste and, of course, save money by meal planning before you hit the store. There are countless strategies, but the basic idea is to plan recipes for X amount of meals for X amount of days — typically a week — and then shop strategically for the ingredients in those recipes.
Consider one of the following meal plan/grocery shopping apps, all of which offer free versions:
Remember: Eye Level is Buy Level
A recent study published in the Journal of Marketing Research revealed that the products that are most likely to capture the attention of shoppers in grocery stores are located 14.7 inches below eye level and up. This is not news to product placement specialists who have long known about the power of placing the more expensive, branded products in the path of the average-sized customer's gaze, preferably on the right side.
The old supermarket(ing) adage is "eye level is buy level."
Stretch your SNAP benefits by looking 14.7 inches or more beneath any product that catches your eye — you'll probably find a comparable product with a smaller price tag down below.
Rethink Your Protein Choices, and Learn To Love Legumes
According to the Harvard School of Public Health, adults need about seven grams of protein per day for every 20 pounds of body weight, but the source of that protein will determine what you pay per gram.
Beans and other legumes — including lentils, chickpeas, soybeans and peanuts — are almost always the cheapest form of high-quality protein in the supermarket. As an added bonus, they're high in fiber, they're filling, they're versatile and they can be purchased in bulk — either dry or in cans — and can keep for months or even years.
According to the US Forest Service, legumes are second in importance to only the grass family, which includes corn and all the cereal grains. If you don't like legumes, keep trying — with 16,000 known species, maybe you just haven't met the right one yet.
With Animal-Based Protein, Estimate the Cost Per Gram
On the other end of the spectrum are meat, fish, pork and poultry. They're the most expensive paths to protein, but they don't all deliver the same value in terms of cost per gram. Most fish, for example, is less dense than most meat and therefore contains less protein by weight.
VeryWellFit offers this formula to estimate the protein value of your per-pound purchases:
For every dollar per pound, one gram of protein will typically cost a little less than a penny — 0.9 cents, to be exact.
To find the cost per gram, divide the price per pound by the number of grams of protein
The formula presumes that everything is edible. You'll have to adjust when comparing, for example, the cost per gram of a whole chicken vs. chicken cutlets or a filet vs. a bone-in cut of meat.
Make Your Money Work for You
Grow It Yourself
One little-known fact about SNAP is that the Department of Agriculture (USDA) allows recipients to use their EBT cards to buy seeds to grow their own food. You can also use SNAP to buy edible plants like oregano and mint and food-producing plants like cucumber bushes and tomato plants.
You can use your EBT card for plants and seeds at any SNAP-approved seller, and that includes farmer's markets. It's one of the best cost-saving measures that the program offers — the USDA says you can grow $25 worth of food for every dollar you spend on fertilizer and seeds.
More From GOBankingRates
About the Author