Top 7 Ways To Shop at Costco To Save the Most Money Every Time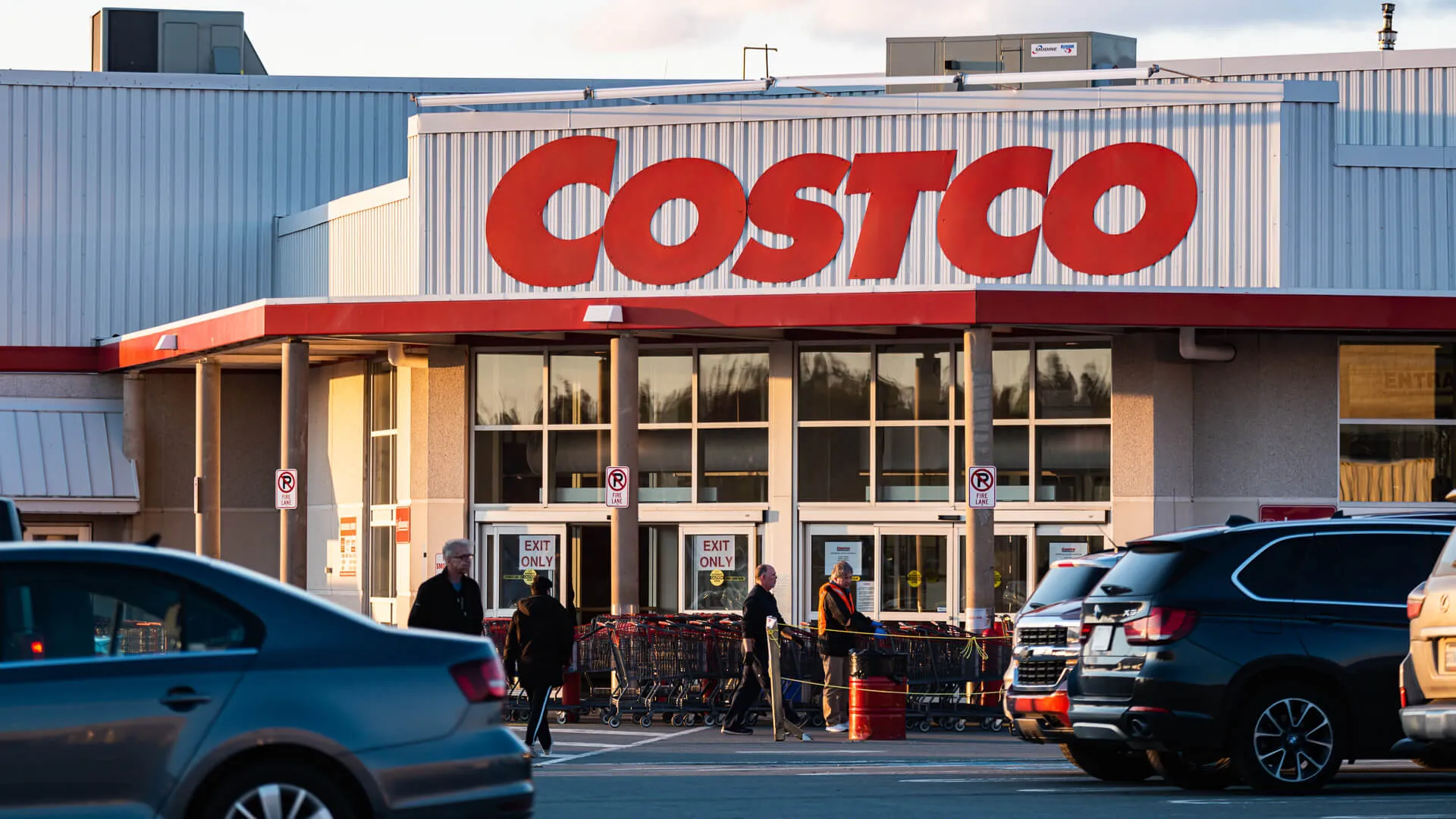 Costco's number one mission is to provide consumers with quality goods at the lowest price possible, a promise it's been making good on since the mid-'70s when it was (perhaps) more aptly named Price Club. Today, Costco has 111.6 million cardholders, and in 2021, raked in $192 billion in annual revenue. The mega retailer is widely perceived as the ultimate destination for savings — especially if you know how to work the system, if you will. 
Yes, you can save even more than meets the eye at Costco if you implement some smart strategy. GOBankingRates talked to deals experts to get the scoop on how to save the most money at Costco each and every time you visit.  
Watch For Prices That End in .97
"That's a sign that it's on clearance and you're getting a great deal — some Costcos will have a section where they keep their clearance items, others will have them throughout the store," said  Lisa Thompson, savings expert for Coupons.com. "Of course, resist the urge to buy something just because 'I'm saving so much on it!' But if you can find something on clearance that you really need/want, congrats! You just got yourself a deal."
Read: 
Shop the Monthly Sales
"Costco releases member savings items on a near monthly basis, although the deals usually start towards the end of the month and run for a few weeks," Julie Ramhold, consumer analyst at DealNews said. "These are excellent times to save and cover everything from electronics to foods to clothing to paper products, cleaning supplies, and more. Often the prices at Costco are pretty great anyway, but in these monthly sales they're even better."
Make Your Money Work for You
Stock Up (If You Have Room) 
"If you have the room to store an excess number of items, there's no reason not to stock up at Costco when the price is right," Ramhold said. "This is especially good to do when it comes to things like health and beauty items like toothpaste, soap, shampoo, razors, and vitamins, as these are likely items you'll be using quite often, and stocking up on them means cutting back on other grocery trips that may be more frequent."
Ramhold noted that stocking up is also a smart idea when buying non-perishables such as dried pasta, canned goods and dry breakfast items like cereal, granola and Pop-Tarts.
Buy Multipacks, Especially On Sale 
"Because Costco is a warehouse store, you'll often find items in multipacks even for things like clothing," Ramhold said. "If you can grab those on sale, you'll save even more than if you were to purchase them at their regular price. For instance, you may find a two-pack of shorts or pajamas for a great price regularly but on sale, it'll drop the per unit price even more. I often take advantage of these deals with brands that I'm familiar with like 32 Degrees, PUMA and Danskin."
Skip the Fresh Produce (Unless You Have a Plan for It) 
"The prices on the fresh produce can be so tempting, but especially for things like bananas and apples, it's a good idea to have a plan in place before you stock up," Ramhold said. "Even if it's just sending a piece of fruit in your kid's lunch every day, it's a good idea to have some kind of plan in place. This goes for produce like potatoes, onions, mushrooms, and greens as well — before you fill up your cart with dreams of eating healthier, make a plan to avoid having to throw out items after they've spoiled."
Skip the Massive Cakes and Pies (Unless You're Hosting a Party) 
"I'll be the first one to extol the virtues of Costco's key lime pie (it's the best I've ever had, honestly) but buying one and trying to eat it myself is a daunting task," Ramhold said. "I learned that it freezes quite well, so I'm not as hesitant to purchase one of those now, but other delicious bakery goods might not be the same if frozen. The prices on pecan, pumpkin, and apple pies, as well as their sheet cakes are all so good and the items themselves are delicious but if you don't have someone to help you eat them, you may be better off skipping them rather than risk wasting money when you have to toss it out."
Make Your Money Work for You
Shop the Extensive Meat Selection 
"If you have the room at home to freeze the meat, there are a ton of budget-friendly options to shop at Costco without feeling like you're sacrificing quality," Ramhold said. "Whether you want chicken, beef, fish, or pork, then the odds are good you can find something that suits your needs for less. Just be sure you have a way to break down the packages when you get home to put them in more manageable portions, although things like Italian sausages and chicken parts like legs and thighs may already be separated nicely into smaller packages as well."
More From GOBankingRates