Top 10 Beauty Products Under $10
Many of us are on the hunt for beauty products that both work and are gentle on the wallet. And while any bona fide beauty junkie will tell you that there is no shortage of high-end beauty products out there, you might not realize that there are many budget-friendly items, as well. Turn your nose up at low-priced cosmetics and skincare treatments, and you might just miss out on some true gems.
Here are 10 budget-friendly beauty products that are worth investigating.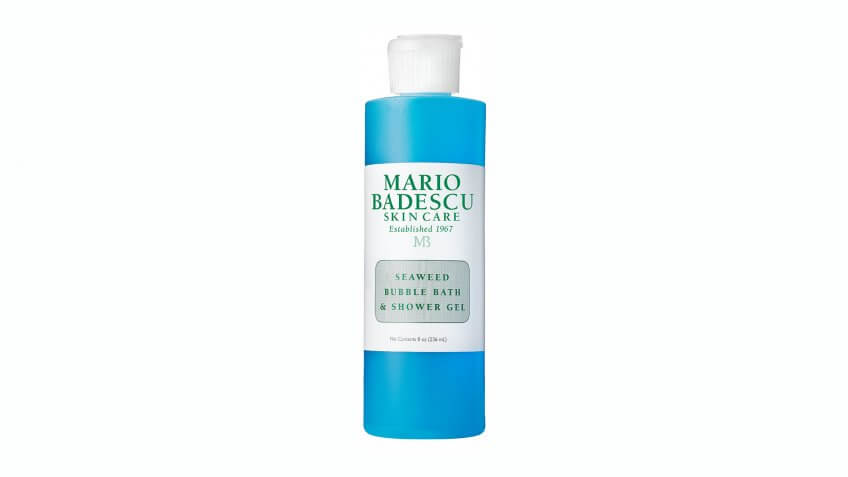 1. Mario Badescu Seaweed Bubble Bath & Shower Gel
Price: $10 at MarioBadescu.com
Not all shower gels are formulated for use in the bathtub. While some gels are too slippery for tub use, others fail to produce ample bubbles. Fortunately, the Mario Badescu Seaweed Bubble Bath & Shower Gel is equally effective in the tub and shower.
Featuring carnation oil, sesame oil and seaweed extract, this gel has a refreshing scent and leaves the skin feeling clean, but not dry. For the shower, squeeze a small amount on a washcloth or scrubbing sponge. For a bubble bath, pour approximately an ounce under the running faucet. Then, all you have to do is sit back, relax and soak away your stress.
Read: 7 Tricks to Fund Your Makeup Addiction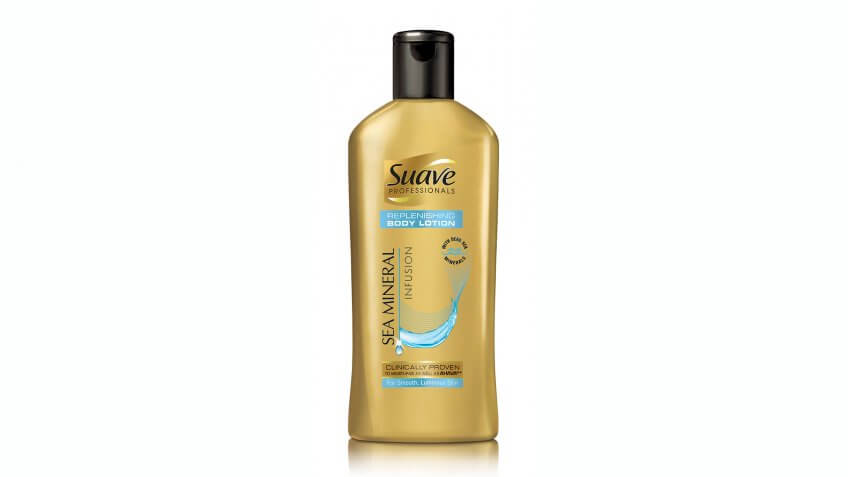 2. Suave Sea Mineral Infusion Hand & Body Lotion
Price: $4.49 at Target.com
As winter approaches, it's important to find a good body lotion that lets you maintain smooth, nourished skin. This Suave lotion, which contains minerals from the Dead Sea and ultra-moisturizing glycerin, has an invigorating scent and a deceivingly light texture that the skin absorbs quickly. You'll feel soft and smell great all day. Even better, Target offers a great deal on this lotion.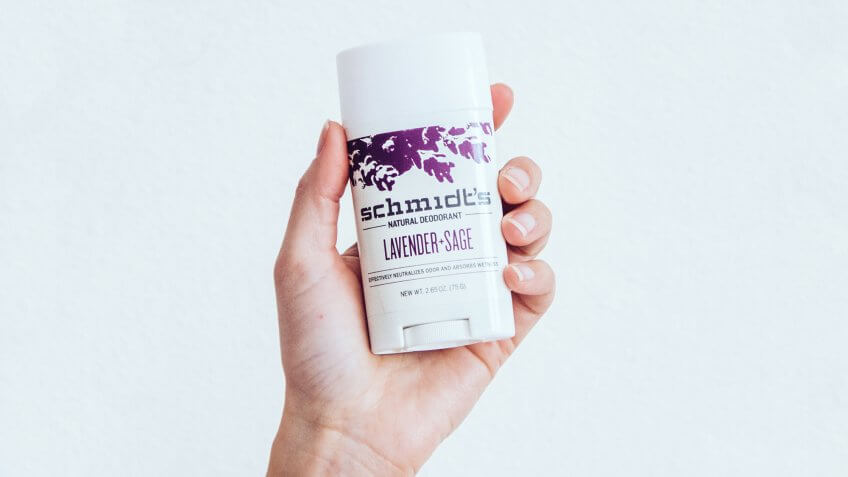 3. Schmidt's Natural Deodorant
Price: $8.99 at Target.com
If you've tried countless natural deodorants with disappointing results, consider giving Schmidt's Deodorant a shot. More affordable than many of the high-end brands out there, Schmidt's Deodorant is available in eight fragrances, including Ylang-Ylang + Calendula and Lavender Sage, as well as a Fragrance-Free option.
Schmidt's Deodorant is a vegan product made with coconut oil and baking soda. Best of all, it's free of aluminum and parabens, two ingredients that health-conscious consumers often try to avoid.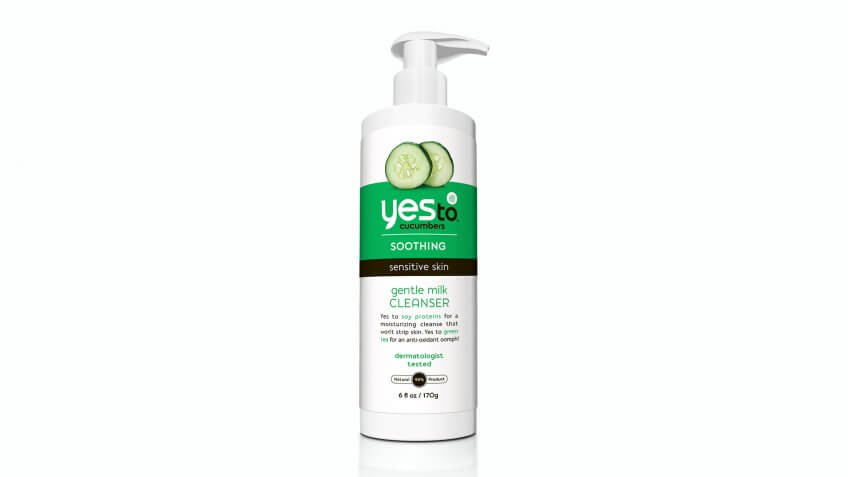 4. Yes to Cucumbers Gentle Milk Cleanser
Price: $7.99 at Target.com
It's tough to find a good facial cleanser that thoroughly cleanses but doesn't dry or strip skin. This gently-scented, milky cleaner from Yes to… is one of the best skincare products available for sensitive skin. Drop a dime-sized dollop in your hand, a cloth or facial cleansing brush. Then massage the product into the skin — and eyelids if you are using it to remove makeup — and rinse with water. Thanks to soothing ingredients like aloe, cucumber extract and green tea, this cleanser is sure to treat your skin right.
Don't Miss: 35 Ways to Save Hundreds on Groceries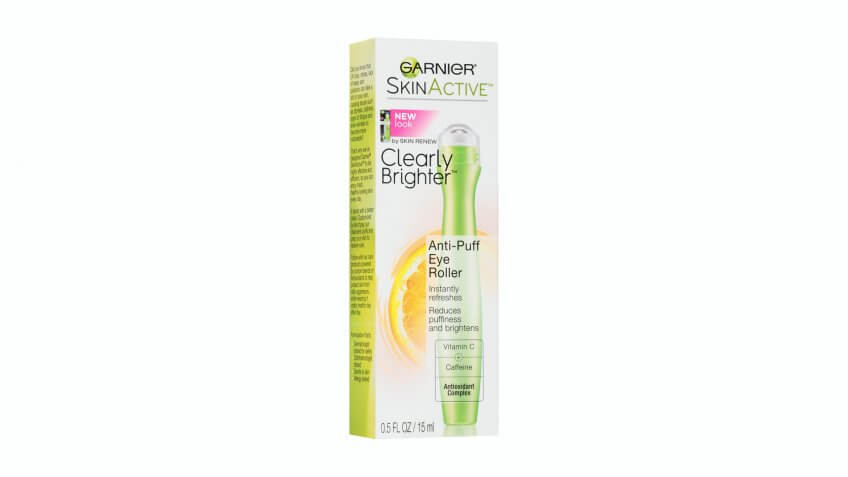 5. Garnier SkinActive Clearly Brighter Anti-Puff Eye Roller
Price: $8.59 at Walmart.com
If you tend to wake up with puffy eyes, consider starting your day off with this eye roller. The cool silver ball provides a micro-stimulation effect, which when combined with the caffeine in the formulation, helps to de-puff eyes. This light gel also contains antioxidant vitamin C and exfoliating salicylic acid, both reported to have anti-aging properties.
To apply, gently roll the ball under the eye from the inner corner outward several times. Pat in any excess product, and you're ready to start your day.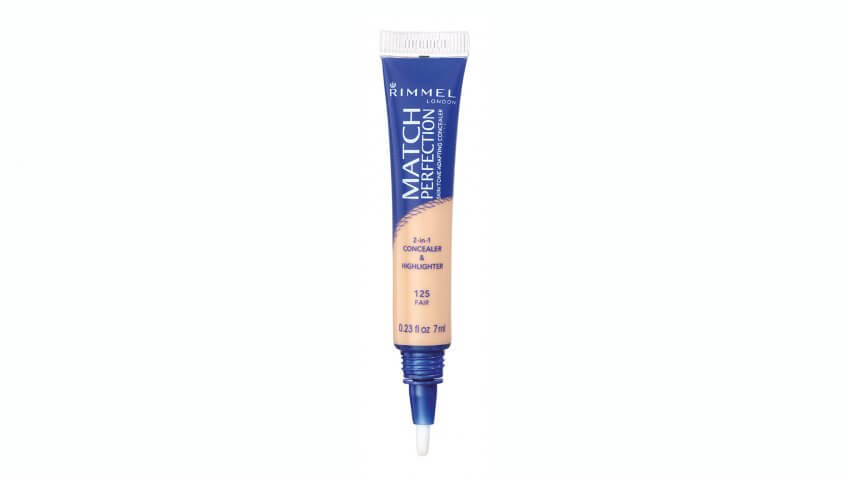 6. Rimmel Match Perfection 2-In-1 Concealer & Highlighter
Price: $4.97 at Walmart
Both concealing and highlighting, this creamy concoction is a great two-in-one product. Use under the eye to camouflage dark circles and illuminate. Or apply Rimmel Match Perfection to the eyelid as a shadow primer that masks discoloration and creates a smooth surface for eye shadow application.
To use, squeeze a tiny drop of product on a brush, dab around the eye and blend. While this product is available in five shades, it would be nice to see a broader range of colors to accommodate darker-complected consumers.
Related: 8 Beauty Products That Are Worth the Splurge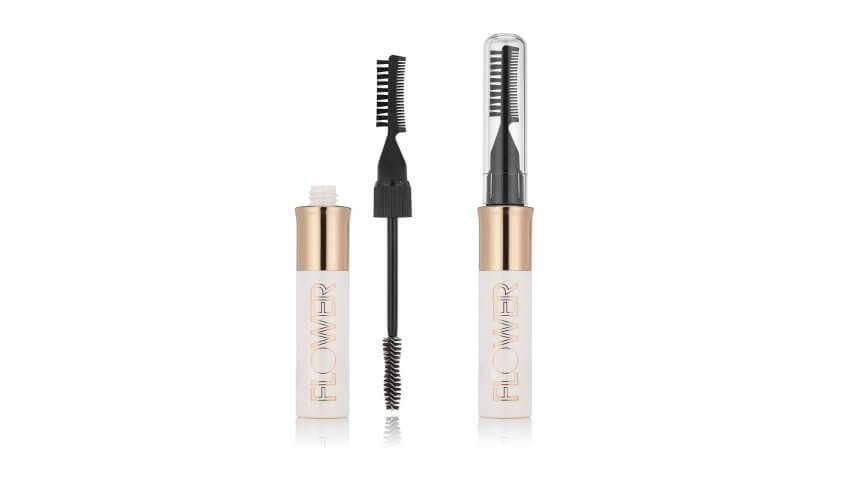 7. Flower Brow Master
Price: $6.98 at Walmart.com
If your brows are unruly, light-colored or thinner than you'd like, this tinted brow gel is a must-try. Available in two colors, Light to Medium and Medium to Dark, Brow Master will tame your brows while adding color and definition.
Apply the tint with the mascara-like end and then comb the hair into place with the tiny comb on the other end. For sparse areas, place a small amount of tint directly on the skin with a stiff brow brush.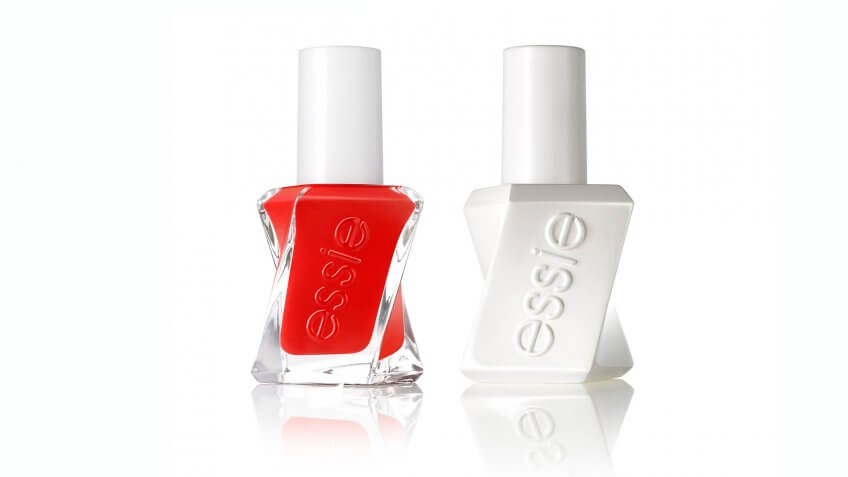 8. Essie Gel Couture
Price: $18.49 for color and topcoat at Target.com
If you're tired of paying a fortune for monthly manicures at the salon, try a home gel formulation, like Essie Gel Couture. There are several home gel brands that do not require UV light to "cure" the polish, but this one wears the longest and doesn't wreak havoc on nails, like some of the competition.
There are 42 shades available, including neutrals, pastels and deep tones. Essie bottles typically sell for about $11.50 each, but you can often find combos — featuring a color and the essential topcoat — for under $20. So, technically, each product would cost less than $10.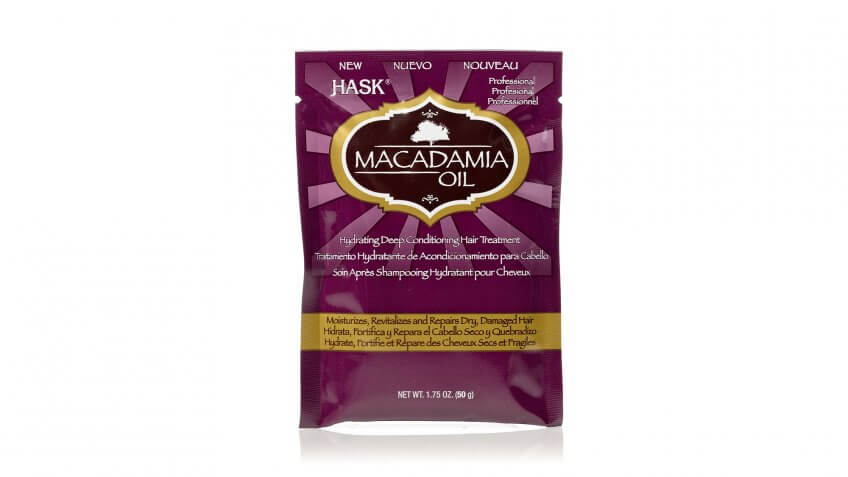 9. Hask Macadamia Oil Moisturizing Deep Conditioner Packette
Price: $2.99 at Ulta.com
Perfect for those times when your hair feels like straw, this super-rich conditioning treatment gives your hair a serious boost of moisture. The macadamia oil helps soften, restore shine and combat damage from heat and chemical treatments. Apply to freshly-shampooed hair, leave on for 10 minutes and rinse.
Not only does this indulgent mask offer great restorative benefits, but it also comes in a single serving size, making it perfect for travel.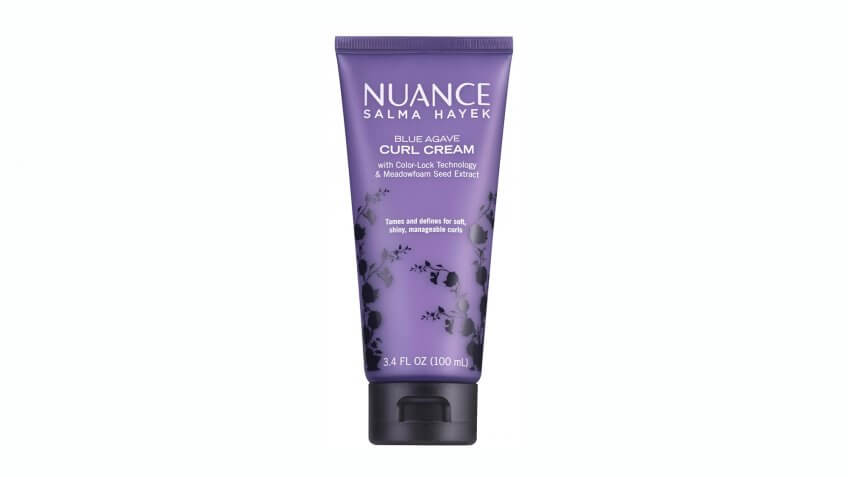 10. Nuance Salma Hayek Blue Agave Curl Cream
Price: $9.99 at CVS.com
Folks with curly hair sometimes struggle to find a product that will both nourish hair and provide adequate hold and control. Hence, they often end up using multiple products to achieve the desired effect.
Fortunately, this fresh-smelling creamy gel fulfills multiple purposes. A unique blend of nourishing cream and light gel, this blue agave and meadowfoam seed-enriched product is a lifesaver for crazy curls. Apply to damp hair and diffuse or allow hair to dry naturally. You can also apply a small dollop the day after styling to refresh curls.