15 Tricks That Will Help You Save Even More at Trader Joe's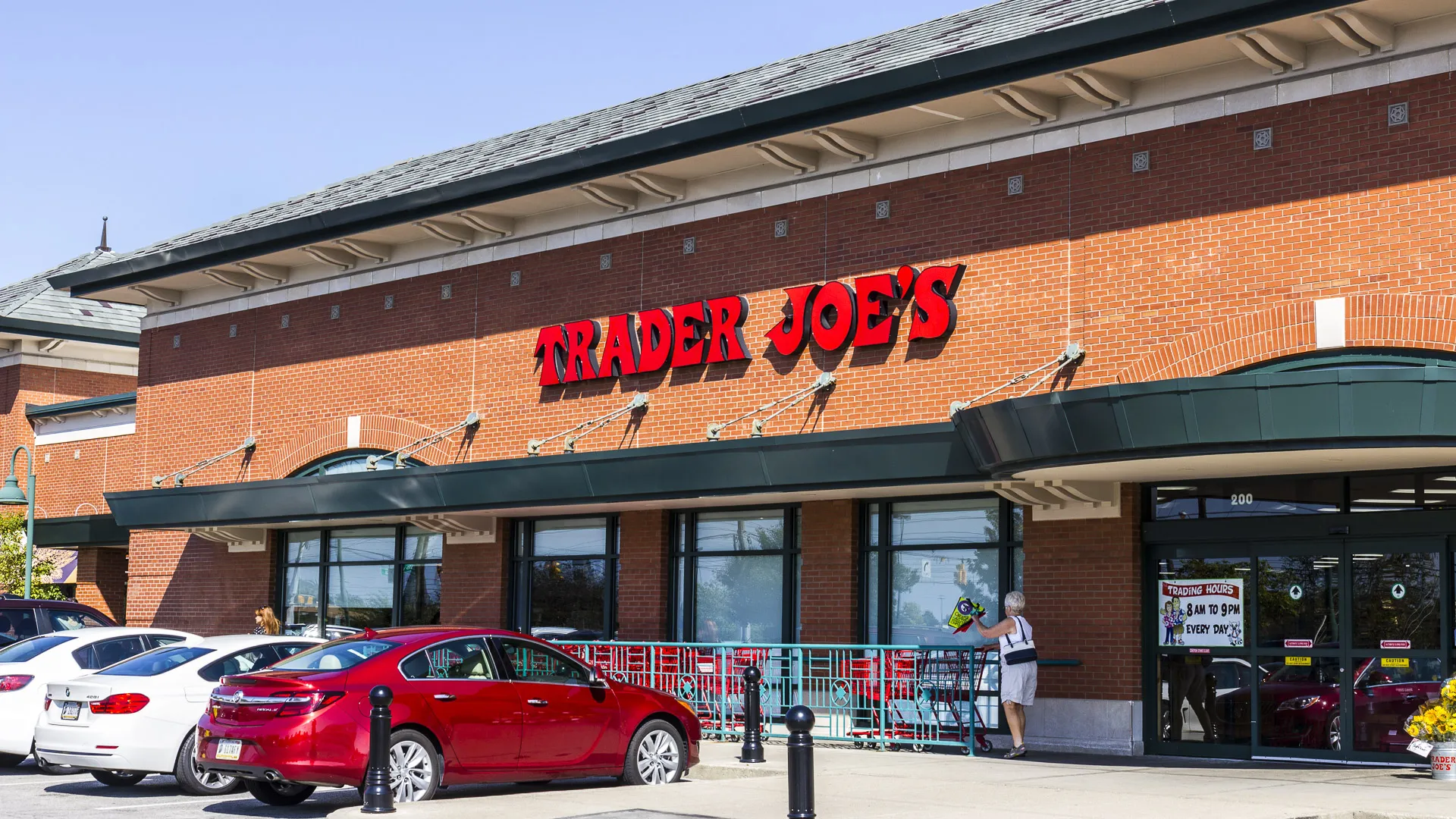 There's just something about Trader Joe's that shoppers love — from the nautical theme to the consistently low prices to the pumpkin-flavored everything in fall to the whimsically named products you just can't find anywhere else. Whether you go there for the great deals, the lovely visual ambiance or the unique foods and products customers have come to count on (cookie butter, anyone?), Trader Joe's is a crowd-pleaser. It's known for catering to customers' desires and even making changes to its practices based on customer demand — like the recent move to reduce plastic.
Consumers already expect to save money when shopping here, but there are even more tips and tricks for what to buy, how to buy it and even what not to buy if you want to cut costs. Be sure you're getting the absolute best deals on your next grocery shopping trip.
Last updated: Feb. 5, 2021
Use Manufacturer's Coupons
Though Trader Joe's merchandise is made up of largely private-label foods that you can only get at its stores, it does sell some name-brand items. For most of these, the stores will accept manufacturer's coupons, according to personal finance site All Natural Savings.
Peruse the Fearless Flyer
Knowing in advance what's on sale can make your shopping trip more efficient and your wallet fuller. Every season Trader Joe's releases a new "Fearless Flyer" — a guide full of current sales on customer favorites and announcements of new products.
Make Your Money Work for You
Return for a Refund
While there's so much to love at Trader Joe's, every once in a while something goes bad with a product: The salad in the bag is slimy, the meat doesn't smell right or you realize you bought the wrong kind of dressing. According to Delish, most Trader Joe's stores are flexible about giving you a full refund for your product, so long as you bring your receipt.
Buy Trader Joe's Label
If you've ever gone searching for one of your favorite Trader Joe's branded products at another supermarket, you've probably figured out you can't find it anywhere else — because it's the store's private-label product. Trader Joe's buys directly from suppliers, according to Business Insider, which allows it to sell those specialized, personally labeled products at a cheaper price than its counterparts elsewhere.
Buy Snacks in Bulk
While Trader Joe's doesn't purport to be anything like Costco, where bulk is the name of the game, it does package some things together; such as seaweed snacks and chips, as well as trail mix and nuts. These bulk purchases can add up to significant savings.
Get the Two-Buck Chuck
For 18 years, Trader Joe's has been selling some of the most affordable wine in the world. Affectionately known as "Two-Buck Chuck," Charles Shaw wines sell for around $2.99 a bottle (they used to be $1.99, which is where the nickname comes from). While wine snobs might turn up their noses at this affordable vino, wine lovers with a small budget will be happy to save their money for other things.
Make Your Money Work for You
Buy Cheaper Spirits
While you're at it, if hard liquor is your poison instead of wine, Trader Joe's also sells a wide range of spirits — from tequila to whisky to vodka — all at rates lower than its competitors. That should lift a good cocktail lover's spirits!
Avoid the Prepackaged Produce
Prepackaged produce often seems like the efficient way to go, but when it comes to your wallet, buying fresh, unwrapped produce is probably going to save you some money, according to food site The Kitchn. They compared prices for produce ranging from blueberries to corn and found that Trader Joe's was consistently among the most affordable for the fresh, loose variety.
Meal Plan With Trader Joe's Recipes
Walking into Trader Joe's without a list or a plan can be dangerous (especially if you're hungry) — there are just too many tantalizing items at every turn. Meal planning in advance can help you buy only those items you need for the meals on your weekly agenda. Trader Joe's helpfully offers recipes on its website so you can accomplish this before shopping.
Frozen Meat Is the Better Buy
While buying fresh meat when possible may improve the flavor of food, frozen meat is not only just fine for cooking, at Trader Joe's it's the cheaper option, too, according to CNBC. Comparing chicken breasts at a New Jersey store, the fresh option was $5.99 a pound and the frozen was $4.49 a pound.
Make Your Money Work for You
Don't Novelty Shop
Trader Joe's often offers new and unusual products that you may be tempted to purchase by their sheer novelty. But you might end up buying items you don't really like or don't eat when you get home. Better to stick with what you know, according to Cooking Light.
Buy Your Avocados in a Bunch
At Trader Joe's, your avocado toast just got cheaper. Trader Joe's sells a bag of six small avocados for $2.99 — a stellar deal. Food blogger What's Gaby Cooking said that while she doesn't usually buy produce at Trader Joe's, she makes an exception for the avocados. Throwing in the handy tip that if they're hard, putting them in a bag with bananas will make them ripen faster.
Spring For the Fancy Cheeses
If you're a fan of those delicious fancy — and often stinky — cheeses, but not a fan of their high price tags, look no further than Trader Joe's. There's a variety of cheeses, from Brie to Stilton, at better prices than other supermarkets, according to Business Insider.
Forget Hallmark
While the first thing on your mind at Trader Joe's might be its tasty food, it also sells some surprising extras, including greeting cards. At traditional stores, these cards can run as high as $6.
According to Business Insider, "Trader Joe's cards are fun. They're stylish. They're cards you actually want to give and receive. And even if you buy them and keep them in your drawer for when you need them, they don't look like they've been in a pile for the past year."
More From GOBankingRates