We Tried All the Grocery-Delivery Services During the Pandemic, and This Is What We Learned
See which services are worth the added cost for convenience.
1/32
Andriy Blokhin / Shutterstock.com
Amazon Fresh
With Amazon Fresh, you get groceries delivered right to your door -- plus extras, like Amazon devices, that you wouldn't be able to get with a typical grocery delivery service. The service is free to use for orders of $35 or more if you are an Amazon Prime member. When you order, you select a two-hour delivery window for your delivery to arrive.
2/32
Andriy Blokhin / Shutterstock.com
What We Learned About Amazon Fresh
Lauren, a Los Angeles-based attorney, said that Amazon Fresh is "fast, efficient and extremely convenient. I was also impressed with the variety of options for grocery items."
However, due to the coronavirus pandemic, it was difficult to nab a two-hour delivery window. Still, she found the service worth the cost -- free, but the tip is not included -- and the hassle of getting a delivery time.
"The refrigerated items were delivered cold and everything was delivered in the correct delivery window," Lauren said. "Based on my experience and research, it's a little more cost-effective than the other food delivery options."
Nicole Ellis, senior data analyst at ConsumerTrack Inc., noted that one downside of Amazon Fresh is that you cannot indicate substitutions for items that may be out of stock.
"Just be aware, they might substitute with items you don't like and/or not supply certain items," she said. But Ellis also said that "overall, it was a positive experience."
3/32
jejim / Shutterstock.com
CostcoGrocery
Costco has partnered with Instacart to offer same-day delivery for perishable items, though you might have to wait up to five days for a delivery slot. There is a $35 order minimum to use CostcoGrocery, and you must be a Costco member to use the service.
It's important to note that you will pay a premium for the added convenience of having your Costco order delivered. Prices are higher than warehouse prices, and you have to pay a service fee and a delivery fee as well.
4/32
Weedezign / Getty Images/iStockphoto
What We Learned About CostcoGrocery
Brian Macdonald, senior technical product manager at ConsumerTrack Inc., has overall been very happy with his CostcoGrocery experience.
"They have the best quality and selection for larger proteins for grilling and smoking -- pork shoulders, brisket, etc.," he said. "Costco also has surprisingly high quality for fresh fruits -- superior to what we're getting from various supermarkets, which was not expected."
He's also been pleased with his Instacart shoppers: "There's solid communication from Instacart around when they're shopping, en route and delivered," Macdonald said.
One downside is that delivery windows can be longer than usual due to the pandemic.
"A seven-day delivery window (Sunday to Saturday) isn't ideal, but they usually come by Wednesday or Thursday and it's completely reasonable given the circumstances," Macdonald said.
Despite the wide delivery window, and even though the delivery fee, service fee and tip can add a sizeable amount to your bill, Macdonald said that CostcoGrocery is "absolutely" worth the cost.
5/32
Janet Julie Vanatko / Shutterstock.com
FreshDirect
FreshDirect eliminates the middle man to bring fresh foods right from the farm to your door. That means that food can stay fresher for up to a week longer compared to what you would get at the grocery store.
Delivery is available to select parts of New York, New Jersey, Connecticut, Pennsylvania, Delaware and Washington, D.C. The order minimum is typically $30, and the delivery fee ranges from $5.99 to $15.99 depending on your area.
6/32
EQRoy / Shutterstock.com
What We Learned About FreshDirect
Emer Major, a New York-based casting director, said that FreshDirect is especially convenient for city dwellers.
"Living in NYC, it is nice to be able to get heavy items (drinks, cans, etc.) delivered and not have to lug them home myself," she said. "I like that I can order when I'm multitasking and can get multiple things done at once, which you can't really do at the store. And mostly, I like that it saves time."
But she has had some issues with deliveries in the past.
"I've had deliveries show up with eggs broken, yogurts lids punctured, frozen items thawing and items missing," Major said. "That's all frustrating."
Fortunately, FreshDirect does provide good customer service.
"Ordering was an easy process and their customer service is generally very responsive -- I got refunds or credits for my issues noted above," she said.
However, due to the pandemic, Major hasn't been able to schedule deliveries through FreshDirect recently.
"It's pretty impossible to get delivery times in NYC at the moment, she said.
7/32
Kilmer Media / Shutterstock.com
Imperfect Foods
Imperfect Foods sells "imperfect" produce, pantry items, dairy and meat for up to 30% less than the grocery store. Not only can it save you money off typical store prices, but you are also helping to reduce food waste by buying foods that would otherwise be thrown out.
Each week, you choose your produce, grocery staples and pantry items, and they get delivered right to you. Some areas require a $30 minimum to order, and there is a $4.99 to $5.99 delivery charge for each order. Currently, Imperfect Foods is available in the West South Central region, Midwest, Northeast and all along the West Coast.
8/32
Charday Penn / Getty Images/iStockphoto
What We Learned About Imperfect Foods
Ryan, a bookseller based in Chicago, said that he was "really impressed" with his first Imperfect Foods box.
"Imperfect Foods was great about communicating -- our box was delayed a day -- and sent us a text confirmation so that we knew when it had been delivered," he said. "We were surprised by the lack of packaging for the produce -- it was literally a box of vegetables and fruits, plus a few grocery items we added on -- and appreciated the minimal waste."
He was also impressed by the quality of the foods.
"The quality of the produce, meat and dairy we received was more flavorful than what we normally get from the grocery store and comparable in price," he said. "It's super easy to customize orders on their website, and I loved having the options to add on items since I'm trying to avoid going into grocery stores as much as possible right now."
As for drawbacks, Ryan noted that the selection is limited to availability so it might be more suitable for people who have a flexible menu and diet.
"Another thing to be aware of is some of the items are 'short-coded' so they need to be eaten within a few days, but everything we received was definitely edible," he added.
Instacart
Instacart sends shoppers to your local supermarket to select your groceries and deliver them to your door. They have partnered with a number of major grocery chain brands, including Albertsons, ALDI, Costco, CVS, Kroger, Loblaw, Publix, Sam's Club, Sprouts and Wegmans, and the service is available in many cities across the U.S. and Canada.
You don't need to pay a membership fee to use Instacart, but you do have to pay a delivery fee of $3.99 to $7.99, plus a service fee that is typically 5% of your order total. You might also have to pay a "busy pricing" fee during peak hours. You can also sign up for Instacart Express, which costs $99 annually or $9.99 a month. With the membership, you don't have to pay for delivery for orders over $35 and fees are waived.
Be Prepared: 25 Extra Grocery Costs You're Probably Forgetting About
10/32
grinvalds / Getty Images/iStockphoto
What We Learned About Instacart
Amen Oyiboke-Osifo, an editorial associate at GOBankingRates, highlighted several pros: "For me, since the start of the pandemic, Instacart has been a life saver. I like that the service allows you to clip coupons for different items to save money. I also like that I can pick alternatives to the brands I pick for each item, and chat with the shopper while they're in the store."
Oyiboke-Osifo said that anyone interested in using Instacart should be sure to take advantage of the chat feature and also to always take the time to pick alternatives to the items you requested -- especially if you want to stay within a certain budget. "If you don't, they pick a 'best match' that may be a bit pricier than your preferred items," she said.
Oyiboke-Osifo noted that the quality of your delivery really depends on the shopper.
"Every shopper is not the same in thoroughness," Oyiboke-Osifo said. "Recently, my shopper didn't read the amount of produce I [asked for] and gave me a smaller amount."
Ruth Surreal, former lead editor of SEO content at GOBankingRates, also has used the service and shared a pro tip about Instacart Express: "You can share the membership with friends or family if you want -- they'll deliver to multiple addresses for one account."
Option: How Much Do Shipt Shoppers Make?
11/32
Postmodern Studio / Shutterstock.com
Postmates
Postmates describes itself as "the app that delivers — anything from anywhere, in minutes." It's available in numerous cities across the country, and you can use it to order anything from pantry staples to phone chargers.
There is typically a delivery fee to place orders with Postmates, but you can sign up for Postmates Unlimited to get free delivery on all orders over $12. The Unlimited plan costs $9.99 a month or $99.99 annually.
12/32
Michael Vi / Shutterstock.com
What We Learned About Postmates
Erica Corbin, former lead editor of studies and surveys at GOBankingRates, said she appreciates the variety of items you can purchase for delivery, but doesn't think Postmates is worth the cost.
"I've tried and tried to like this service, but I've had too many awful experiences. I've given up at this point," she said. "Whether I'm ordering food or groceries, the orders are often wrong and the customer service is a nightmare. They're very unkind. I once ordered groceries and the lady did a horrible job shopping -- we requested one four-pack of yogurt and we got four four-packs of yogurt; we requested veggie dogs and we got normal hot dogs; etc. -- and customer service wouldn't help us at all. We ended up paying a little over $100 for items we couldn't even eat in some cases. I'm sometimes willing to pay more for convenience -- or safety, in the case of the coronavirus -- but because their customer service is so poor, I can't say it's worth the cost."
13/32
syc011 / Shutterstock.com
Prime Now
Prime Now is another delivery service available to Amazon Prime members. Originally, the same-day delivery service did not include groceries, but with Amazon's acquisition of Whole Foods, you can now order fresh foods, too. It also offers delivery from other local grocery chains including Fresh Tyme and Bristol Farms.
Prime Now is only available in select areas, including Los Angeles; New York; Portland, Oregon; San Diego; Chicago; San Francisco Bay Area; Seattle; Dallas/Fort Worth; Minneapolis; Indianapolis; Milwaukee; Austin, Texas; Sacramento, California; Denver; Atlanta and Phoenix. Delivery fees vary based on the size of the order.
Revise Your List: What To Buy and Skip During the Coronavirus Pandemic
14/32
syc011 / Shutterstock.com
What We Learned About Prime Now
"Prime Now is great because you can order from a few different stores depending on your location -- Bartell's, Whole Foods and Amazon itself," Corbin said. "Comedian Tom Segura has a bit about how you can order anything from bananas to hammers to an eagle's beak online nowadays and have it delivered to your house. It's so true, and with Prime Now you can usually get those bananas and hammers delivered the same day! (I can't speak to any endangered bird body parts)."
There are some downsides, however. Corbin noted that when shopping, you have to pay attention to which store each item is from, otherwise you might end up with a bunch of separate orders -- each with its own delivery fee.
"You might go to check out and realize that you selected 20 things from Whole Foods and 10 things from Amazon," she said. "Two separate stores means two separate delivery fees, which isn't worth the cost. So, you just have to make sure you filter to avoid having to put items back and re-select."
It's also especially hard to get delivery slots right now.
"Due to all the coronavirus craziness, Prime Now hasn't been doing deliveries right away -- if at all," Corbin said. "In my area, I've tried several times to find delivery windows and there are zero available. I have friends in other states who are experiencing the same thing."
15/32
Colleen Michaels / Shutterstock.com
QFC Delivery
QFC allows you to place an order online, and a third-party partner will do the shopping and deliver the items to your door. The cost for delivery ranges from $9.95 to $11.95, depending on where you live, and you can choose to add a driver tip on top of the fee.
Delivery can be as fast as one hour.
16/32
seb_ra / Getty Images/iStockphoto
What We Learned About QFC Delivery
"QFC has a great selection of items and the professional shoppers do a great job choosing," Corbin said. "If you're a bit of a control freak about your produce or meat, though, and are worried they won't get it right, you can add special instructions. For instance, you can say you're looking for ripe avocados only."
Corbin also likes the convenience of being able to place orders through the QFC mobile app. Another perk is contactless delivery with Nuro self-driving cars, which is available now in certain areas.
"Wait times are longer than normal, so be prepared to wait at least a few days to get your groceries," Corbin added. "This is to be expected during the coronavirus -- a lot of the businesses that are still open are overwhelmed by orders."
17/32
FocusFantastic / Shutterstock.com
Ralphs Delivery
With Ralphs delivery, you can shop for over 70,000 items available at Ralphs stores. Simply place an order online, and your groceries are picked out and delivered by a third-party service. The fee for delivery ranges from $9.95 to $11.95, depending on your location.
18/32
guvendemir / Getty Images/iStockphoto
What We Learned About Ralphs Delivery
Corbin rates Ralphs' delivery service highly.
"The professional shoppers always do a great job finding quality items and reasonable substitutes," she said. "Their delivery staff is also great -- if you need them to come up to the fifth floor of your apartment building or something, they'll make it happen. They deserve hefty tips!"
Although Corbin said there have been longer-than-normal wait times due to the pandemic, she still recommends Ralph's delivery.
"I think Ralphs is worth it on a normal basis -- just for the convenience and ease -- but it's especially worth it right now," she said. "You don't have to put on a mask and gloves and worry about dodging people in store aisles if you use delivery."
19/32
David Tran Photo / Shutterstock.com
Safeway Delivery
You can shop Safeway Delivery online 24/7, and delivery is available seven days a week from 8 a.m. to 10 p.m. Safeway offers same-day delivery, though it is subject to availability.
Safeway charges a $9.95 delivery fee in most areas, though it may be less if your purchase amount is $150 or more. New online customers can get their first delivery for free by using the promo code FREE at checkout.
Orders must be at least $30 -- excluding taxes, delivery fees, bottle/can deposits and bag fees, where applicable, and in certain jurisdictions, alcoholic beverages, tobacco and fluid dairy.
What We Learned About Safeway Delivery
"If you normally live a busy life, it's a great time saver and oftentimes worth the cost of convenience," Corbin said. "And Safeway is really good about keeping your groceries cool. Frozen things arrive still frozen, which is great."
Although Corbin said Safeway usually offers "very fast" delivery, your groceries will likely be delayed during the pandemic, as there is high demand.
"Grocery delivery services are slammed with requests right now because of the coronavirus, so wait times are lengthy," she said. "It's no one's fault, of course. Just keep it in mind if you're planning your meals out. You'll probably need to order a week ahead of time."
21/32
YakobchukOlena / Getty Images/iStockphoto
Shipt
Shipt is a third-party service that has partnered with national chains that include Target, Petco and CVS to provide home delivery for a number of products. You can specify preferences when it comes to items like produce, and you can chat with your shopper while they're in the store to make last-minute changes.
Membership costs $99 for the year or $49 for six months. There is no order minimum. Orders over $35 are delivered for free, while those under $35 have a $7 delivery fee.
22/32
Delmaine Donson / Getty Images
What We Learned About Shipt
Connie Lundegard, director of strategic media publishers at ConsumerTrack Inc., was impressed by the speed of deliveries -- even during high-volume times like the coronavirus pandemic. She said she placed her order after delivery hours and received her delivery the next day without any issues. She also liked the options Shipt gives for what the shopper should do if an item is out of stock.
"They give three options -- choose an alternative item for me, consult me for what to do or skip item," she said. "I like that I get to consult based on what is actually available in real-time."
A downside of Shipt is that you can't use any loyalty cards, so you miss out on discounts and points that you would receive shopping directly through the retailer, Lundegard said.
Ryan Welch, manager of sales planning at ConsumerTrack Inc., recommends using Shipt to shop for items at Target specifically.
"Target usually has a good variety of things in stock, especially items made by their house brands," he said. "It feels less stressful than Instacart and Amazon because it's really easy, and they've got a lot of stuff ready to be shipped."
23/32
Chase Brock / GOBankingRates
Sun Basket
Although not specifically a grocery store delivery service, Sun Basket delivers all the ingredients you need to make healthy meals at home. You can choose from a variety of plans, including vegan, pescatarian, gluten-free and paleo.
Dinners typically start at $10.99 per serving, but the company recently decreased the price to $6.61 per serving.
Find Out: Cities That Spend the Most -- and Least -- on Groceries
24/32
Chase Brock / GOBankingRates
What We Learned About Sun Basket
Chase Brock, former lead photo editor at GOBankingRates, said that using Sun Basket is a good option for people who want to eat healthy, regardless of their dietary restrictions.
"It is different than most other services in the sense that you get fresh ingredients that you have to chop up yourself," he said. "I've used Blue Apron and Thistle and they aren't as 'fresh' feeling as Sun Basket. Sun Basket also allows you to skip weeks, reducing expenses."
Another plus is that there are often leftover spices and ingredients that you can use to prepare other meals.
"We haven't needed to buy onions, garlic and other staples cause Sun Basket gave us enough," Brock said.
Some of the downsides include a lack of variety for lunches and some meals that are not super filling. Overall, however, he feels it is worth the cost and has actually saved him money.
"I was skeptical to use this service, but it forces you to not eat out knowing you have a meal," Brock said. "I think I was spending $1,000 a month on groceries, restaurant meals, bars and lunches, so this has helped reduce that and eat healthier with a wider selection of meals."
Thistle
For those looking to go the prepared meal route, Thistle offers healthy gluten-free, dairy-free meals that are ready to eat or simply need to be heated up. You can order as little as one meal a day or all three -- plus juices and snacks -- for three to six days a week.
Thistle is available in California's San Francisco Bay Area, Sacramento, Davis, Los Angeles, San Diego and Orange County, as well as parts of Arizona, Idaho, Nevada, Oregon, Utah and Washington. Pricing starts at $11.50 per meal.
What We Learned About Thistle
I have personally been subscribed to Thistle for over a year now and I absolutely love it. I get three plant-based dinners delivered every week, and it's so convenient to have easy, fresh meals ready to go those nights. The flavor combinations are exciting and tasty, and the meals are very filling as well. I haven't experienced any issues with my deliveries during the pandemic, so it's been very convenient to have fresh, healthy food delivered right to my door while I'm trying to cut down on trips to the grocery store.
If you're trying to eat healthier without having to do a ton of prep work, this service is a great option. My only complaint is that you do not get to choose your meals -- they are preset for the day of your delivery, so if you don't like a certain dish, you are still stuck with it.
27/32
BartekSzewczyk / Getty Images/iStockphoto
Thrive Market
Thrive Market is a membership-based marketplace for healthy foods that are designed to be easy to shop based on your lifestyle and dietary needs. Annual membership costs $59.95, but items typically sell for 25% to 50% less than retail prices. According to Thrive Market, members save an average of $30 on each order. Plus, your membership helps give back to others. Thrive Market matches every paying membership to provide a free membership to a low-income family, student, teacher, veteran or first responder.
Read More: Coronavirus Has Made These 100+ Brands More Valuable Than Ever
28/32
GaudiLab / Shutterstock.com
What We Learned About Thrive Market
Marcus Wolfhagen, senior data product manager at ConsumerTrack Inc., recommends this service to the health-conscious -- and price-conscious -- shopper.
"The prices for premium health items are as low as I've ever seen," he said. On the downside, "the selection is highly curated, meaning if they have sold out of something, they might not have another option. And shipping isn't as fast as Amazon."
29/32
Tim Gray / Shutterstock.com
Vons Delivery
Vons, like Safeway, is part of the Albertsons Companies grocery brand. The same fees apply: Delivery costs $9.95 in most areas, though it may be less if your order total is $150 or more. However, you can get your first delivery for free if you are a new online customer.
Vons also has a $30 order minimum to qualify for delivery.
30/32
YakobchukOlena / Getty Images/iStockphoto
What We Learned About Vons Delivery
"Nearly anything you can get from a physical Vons, you can get online, so there is a lot to choose from," Corbin said.
And even though it costs about $10 for delivery -- plus tip -- you can use coupons.
"The more you order through this service, the more you'll get customized coupons based on purchases," Corbin said.
One negative is that you might not be able to get your groceries quickly. Corbin found that due to the high demand caused by the coronavirus pandemic, "you need to order your groceries a week or so in advance if you can. If you're in a bind for something, you'll probably want to go to the store in person or do without."
31/32
Sami Abdou / Walmart
Walmart Grocery
Walmart Grocery allows you to peruse your local stores online and have groceries delivered right to your door. You can reserve a time slot before starting your order to ensure there is availability in the timeframe you need.
The minimum for delivery is $50, and the delivery fee varies based on the time slot you book. There are no monthly or annual subscription fees for this service, and there are no markups on items, so you're paying the same price you would in the store.
32/32
YakobchukOlena / Getty Images/iStockphoto
What We Learned About Walmart Grocery
Chara Law, human resources office operations manager at ConsumerTrack Inc., said that ordering from Walmart Grocery was "pretty easy and painless, and didn't take long at all."
One of the downsides of this service is that you cannot add notes about the items you're requesting.
"For instance when ordering a bunch of bananas, I like them slightly green, not already all yellow. There didn't seem to be a way to indicate that on my order," Law said. "I also didn't like that they wouldn't substitute anything on my order. For example, they were out of ground beef and they didn't offer to substitute something else. I would have rather had a pound of ground turkey than nothing at all."
Law said because you can't request substitutions, it's not worth the cost as you might not get all the groceries you need.
More From GOBankingRates
About the Author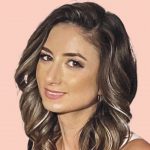 Gabrielle joined GOBankingRates in 2017 and brings with her a decade of experience in the journalism industry. Before joining the team, she was a staff writer-reporter for People Magazine and People.com. Her work has also appeared on E! Online, Us Weekly, Patch, Sweety High and Discover Los Angeles, and she has been featured on "Good Morning America" as a celebrity news expert.