7 Viral Products You Will Regret Buying This Summer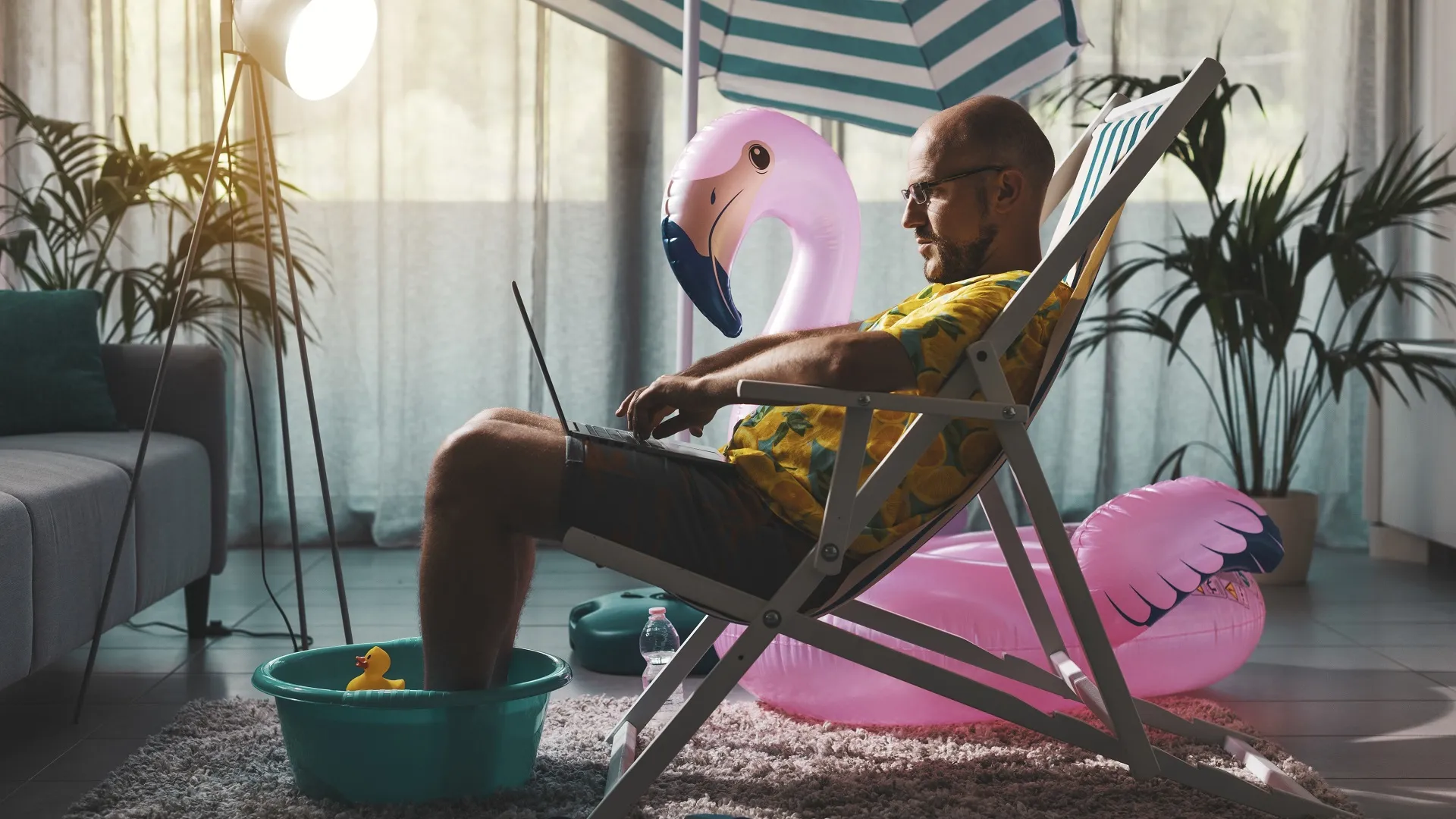 With Prime Day so close, you might be tempted to revamp your backyard, grab pool accessories for less, or even invest in that firepit you've wanted for a few summers. But which products should you avoid? And which ones are really worth the money?
Check out these viral products that may not last the season — although your mileage may vary.
W Unlimited Outdoor Garden Patio Furniture End Table
Described as a "dark brown, round" end table, the picture shows a square wicker table. Whatever shape it may be, $86 seems a bit steep to pay for an end table. Although the product garnered and average 4.3-star rating, one review was especially disconcerting. The reviewer noted that all four tables purchased have straps coming off. Another reviewer also noted the wicker was falling apart.
For less than half the price, invest in this Koruiten Patio Wicker Storage Side Table with a tempered glass top to keep your drink stable and storage space underneath.
Patio Sense Rustic Garden Stool Wood
The rustic look is in when it comes to backyard décor. But people pay good money to have tree stumps removed from their yard. There's nothing inherently wrong with this 16-inch round garden stool that doubles as an end table. But $68 seems a steep price to pay. It's easy to see why it's been reduced from its list price of $130. Several reviewers noted this stool did not stand the test of time.
If you're looking for a rustic look stool, consider shopping local small businesses who craft wood products by hand.
Make Your Money Work for You
Portable Blender Cup
A USB-powered portable blender cup seems like a great concept to make healthy smoothies in hotel rooms or on camping trips, or even when you don't want to pull out your blender if you're relaxing by the pool.
But this Portable Blender Cup falls short when it comes to power. I tried it and it did not crush ice or even mash blueberries and strawberries. Plus, I was always forgetting to charge it, which, of course, comes down to user error.
Spend the extra money for the name brand BlendJet that has the power to create smoothies from your bumper crop of garden-fresh fruits and veggies.
Frozen Magic Slushy Maker Cup
The theory is you can make yummy slushies by hand, without any electric power with the Frozen Magic Slushie Maker Cup. First, freeze the slushie cup for 8 to 10 hours, add your drink mix, let it sit 5 or 10 minutes, and then squeeze the cup for two to five minutes for a delicious slushie. Or, you know, you could just use a blender.
Texas Recreation Ultimate Foam Pool Floating Mattress
I am all about paying a bit more for quality. But nearly $200 for a plain pool float seems a bit steep. Especially since some Amazon reviewers noted that their float had tears and cracks after just one full season. Someone else mentioned it "doesn't really keep you afloat without dipping you in the water when you move." For an item called a float that sells for nearly $200, you'd think the bare minimum you could expect is an ability to actually float.
If you're going to go big on a pool float, follow the Tik Tok trend and grab the Member's Mark Retro Pink Limo Island that holds up to 6 people and is modeled after Barbie's famous pink Cadillac. It also has 2 built-in coolers and 6 cup holders. It's a float that's practically a boat for just $30 more than a foam mattress float.
Make Your Money Work for You
Cosiest 2-Piece Outdoor Propane Fire Pit Table
Intex PureSpa 6 Person Portable Inflatable Hot Tub Spa
An inflatable hot tub is an affordable alternative to a pricier permanent spa. Although this Intex hot tub garnered 3.5 stars on average, 25% of reviewers gave it just 1 star. Many of those reviewers said it did not inflate properly and the filter broke after a short time, leading to slimy water. If you try to return it, it's difficult to get it back into the box for shipping, another reviewer said.
If you're looking for a backyard spa, you can find a better model for less money, like this one from Coleman.
More From GOBankingRates