Why You Should Follow These 8 Costco Shopping TikTok Accounts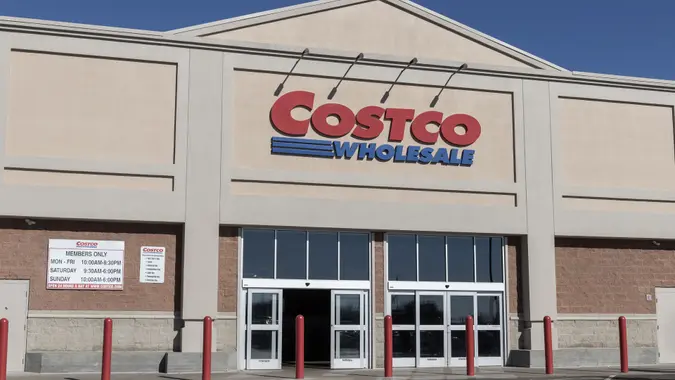 jetcityimage / iStock.com
Costco is known for rabid loyalty among its die-hard fans — and some of them are at your service on TikTok. The social platform has fostered a small but popular niche of influencers dedicated to sharing tips, tricks and insider strategies for shopping smarter and finding the best deals at your favorite membership warehouse club.
TikTok's Costco community delivers in-depth reviews, reveals hidden discounts and offers comparisons with Costco's competitors that even the savviest of shoppers would have a hard time coming up with on their own.
If you thought you knew everything there was to know about working the system at Costco, prepare to be inspired by the influencers who have built their brands around knowing just a little bit more.
Costcohotfinds
The theme of this channel is right there in the name — a "Costco-obsessed mom" shares the hottest finds at her favorite store. The account has amassed 25.4 million likes and 1.2 million followers who flock to her short, but info-packed videos about the most tempting current Costco deals that even she seems surprised to have found. Precision is her strong suit, citing specific item numbers, aisles to search, comparable items that cost more elsewhere and whether the products are available on Costco.com.
Make Your Money Work for You
Floridamomof3
This channel features the one-two punch of a mom-and-daughter tag team known as Costco mamma and Maddie. They've earned nearly 792,000 followers and 28.3 million likes with their authentically likable demeanor — clearly besties, they often finish each other's sentences like an old married couple. Reviews are their forte — Entenmann's brownie cookies with salted caramel ice cream is definitely a step up from the original — but they also cover Sam's vs. Costco showdowns, tips for cashing in on minimum-spend freebies and holiday shopping discount guides.
Costcoguide
With more than 734,000 followers and 11.6 million likes, Costcoguide is one of the most popular Costco-themed channels on TikTok. The account reveals current deals and limited-time sales, but it also branches out to topics like tips for upgrading with Costco Travel and money-saving strategies for appliance shopping. Even the handful of its off-theme videos are Costco-adjacent — one involves saving money on Starbucks while on your way to Costco.
Costcobuys
Based in Michigan, Costcobuys profiles not just discounts, but pending price increases to watch out for at the membership warehouse club. One of the biggest drivers behind its nearly 527,000-strong follower base and 3.7 million likes is its Weekly Top 5 series. With 104 videos in the series, that's exactly two years' worth of weekly deals, discounts and undercover buys. The channel also offers a wealth of reviews on everything from food to furniture to fitness equipment.
Make Your Money Work for You
Costcogemsnmore
Updates on the day's hottest Costco gems have earned Costcogemsnmore nearly 328,000 followers and 5.4 million likes. One of the most prolific Costco-themed accounts on TikTok, the channel posts updates daily in many cases, with not more than a day or two passing between new posts in most others. At least 20 of its posts have tallied more than 1 million views.
Costcofoodreviews
You can buy anything from coffee to coffins at Costco, but Costcofoodreviews concentrates only on the edibles — and its singular focus on food has earned it more than 215,000 followers and 2.2 million likes. Some of the channel's most popular videos are its top-three roundups, and the account's reviews cover both store-made goodies and packaged eats.
Costcowhatsgood
Check out Costcowhatsgood if you want the kind of inside scoop that only an employee can provide. The channel's founder states, "I work at a Costco in California. Friends and family always ask what's good, so."
The in-the-know perspective has garnered 65,200 followers and 1.3 million likes, and the channel dishes on deals, discounts, reviews and hidden buys on everything from fireplaces to fruit trees — snow queen nectarines, Fairtime peaches and apricots, to be exact.
Costcofansgroup
The original Costco fans and finds club has 12 Facebook groups — and with more than 50,000 followers and nearly 245,000 likes, the consortium has transitioned seamlessly to TikTok. Check in with Costcofansgroup for fan finds, Costco tips, Costco highlights and even a little Costco humor. You'll learn money-saving tips for everything from summer fun must-haves to Christmas ornaments and sorbet.
Make Your Money Work for You
More From GOBankingRates