Your Complete Guide To Getting Ahead and Saving on Holiday Shopping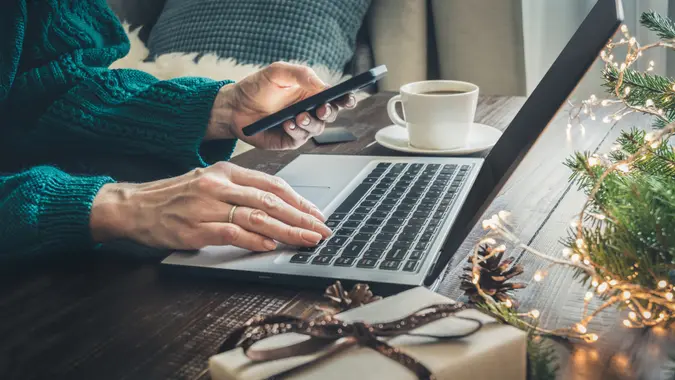 Svetlana-Cherruty / Getty Images/iStockphoto
It's not too early to start your holiday shopping, whether you're looking for gifts, or travel deals, or both. Deals are already out there. Besides, have you noticed that many stores such as Home Depot already have Christmas decorations out? GOBankingRates is here to help, with tips to help you get the jump on the holiday shopping and travel season.
Thanksgiving will be here before you know it, so if you're looking to travel, check out our tips for cheap Thanksgiving travel. Also, we asked the travel and booking experts what the best time is to book your flight.
Planning Christmas travel specifically? Here's how to travel cheap. And if you're in a rewards club, make sure you use your miles. Before you solidify your travel plans, check out our 10 money-saving strategies for holiday travel.
As you start shopping, make sure you know your favorite stores' return policies so you don't get burned. Be sure to plan out your spending. Learn more with our guide to deciding on a holiday budget. If you're concerned about rising costs with inflation, our suggestion is to make out a plan ahead of time.
As you prepare for Santa's arrival, he already knows that these are the top 10 toys for the 2022 season you can find at BJ's Wholesale Club. But now you'll know, too (just in case). And Wal-Mart has gotten into the act with its top toys under $25.
Make Your Money Work for You
These budget-minded toys are available online, in big stores or local toy shops. Several big-box retailers have started their holiday sales early, and here's our guide to them.
Lastly, if you're shopping at Costco, don't get burned: Make sure you know the store hours.
More From GOBankingRates