20 Sensational Countries You Can Visit on $50 a Day or Less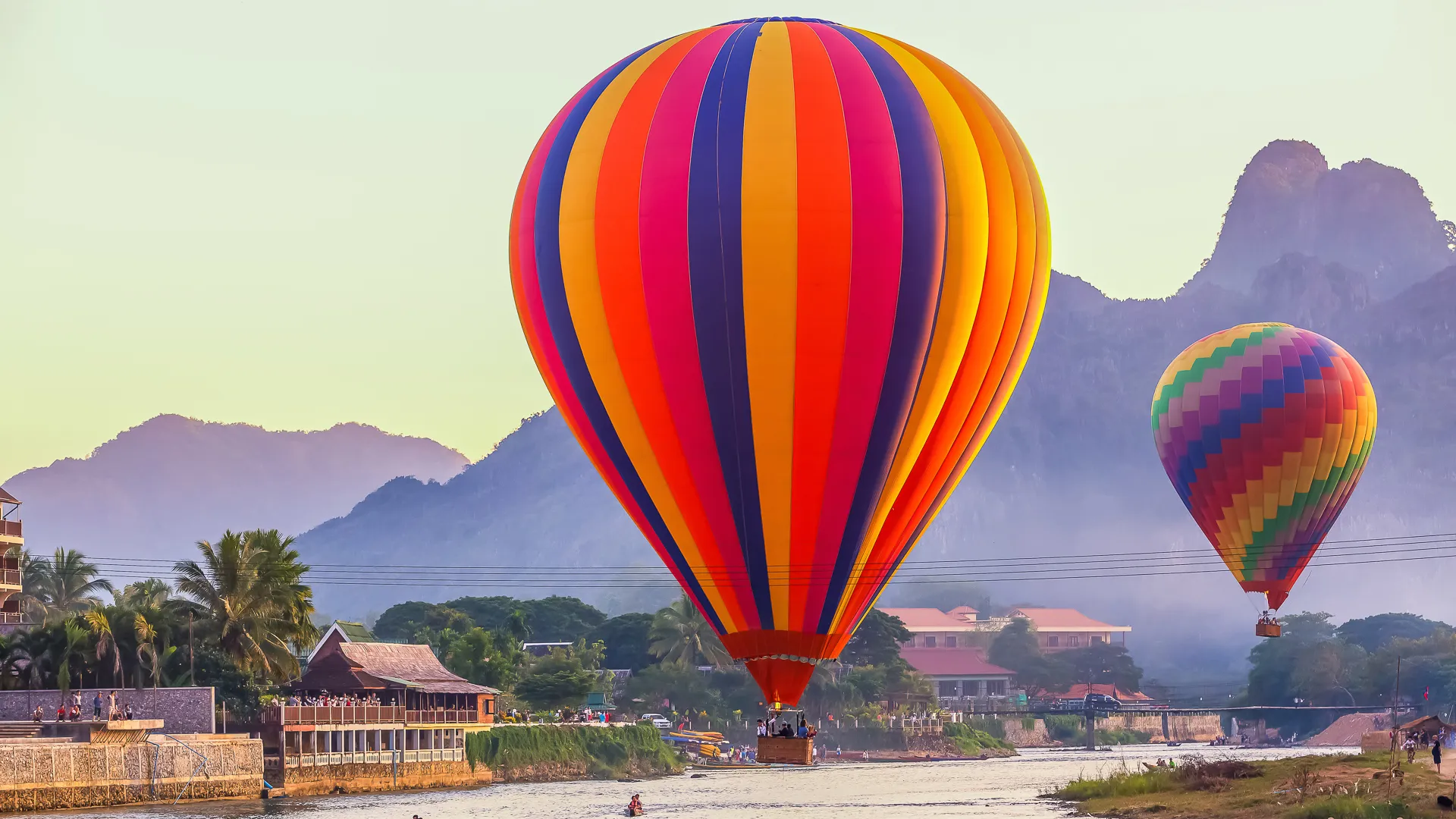 The average daily price for traveling in the United States is about $225, according to the experts at Budget Your Trip. If that price seems high, the good news is that international travel is often considerably more affordable.
If you can score a deal on a flight, your cost to visit some of the most exciting foreign countries can be as little as $22 per day. Click through to see bucket list vacation destinations you can visit for $50 a day or less.
1. Morocco
Average Daily Cost: $42
If you're traveling through Europe and want to check out something completely different before heading home, hop on a ferry from Spain or a discount flight from the U.K. to the Arabic country of Morocco in North Africa. Keep the costs low by planning a trip in winter. Though Fez and Marrakesh are favorites for their combo of history, art, culture and food, you can avoid the crowds on vacation by visiting the under-the-radar beach town of Essaouira.
2. Peru
Average Daily Cost: $42
Think of Peru as your uber-Instagrammable cheap vacation destination. A picture at Machu Picchu is pretty much required for social media fiends, and you can have that life-changing experience for about $70 in admission fees. If you'd rather revel in foodie photography, fill up on trendy Peruvian cuisine like aguachiles and ceviche for an average daily meal cost of about $11.
3. Vietnam
Average Daily Cost: $41
Australians and Europeans have known this money-saving secret for decades, but Americans are starting to catch on: Vietnam is a true vacation deal. Lively markets, sumptuous street food and photogenic beaches are just some of what Vietnam has to offer. And don't forget to haggle at those markets to save extra dough (it's the norm here). You can keep it cheap by taking in the historic palaces and museums of Hanoi.
Make Your Money Work for You
4. Malaysia
Average Daily Cost: $39
Malaysia offers modern cityscapes and heart-pumping urban vibes. However, the country is also a cornucopia of pacifying islands and tea plantations. As great as all that is, you can't do Malaysia without diving deep into its street food, from Chinese-Malay fusion cuisine to Indian curry to Western-style comfort food. A bowl of noodles will run you roughly $1.16, while fish curry only costs about $1.40.
5. Guatemala
Average Daily Cost: $38
Guatemala has an excess of color and texture. Stunning Mayan ruins and recently active volcanoes pepper the landscape, while markets peddle intricately patterned textiles, local coffee and famous Ron Zacapa Centenario rum. Get to the Chichicastenango market on a dime by hailing a brightly decorated vintage "chicken bus," and put your negotiating skills to the test once you're aboard.
6. Indonesia
Average Daily Cost: $38
How's this for a deal: Indonesia lets travelers take their pick of 18,000 islands on a budget of $38 per day, per person. In Indonesia, it costs about $15 to snorkel among those islands — Bunaken and Wakatobi will scratch your swimming itch. If you want to see Bali without staying in the thick of the tourist traps, crash about 45 minutes way in Sideman, where you can appreciate views of green rice patties, volcanoes and scenic hills.
7. Nicaragua
Average Daily Cost: $34
As Nicaragua becomes safer, it's slowly gaining a reputation that rivals its neighbor, Costa Rica — so you'd better visit before it becomes too cool. More than 500 miles of coastline host plenty of surfing, while the Miraflor Nature Reserve is home to all the rainforest flora and fauna that make the country famous. If you'd rather not get too close to that jungle fauna, you can snag a boat tour on Lake Nicaragua for under $10.
8. Sri Lanka
Average Daily Cost: $34
National parks aren't known for being bank busters, but that doesn't mean they're not amazing — Sri Lanka's Yala National Park is home to the country's famous wild elephants, leopards and reptiles. Arugam Bay in the south is perfect for free beach lounging and surfing. When you're tired of the sand and sun, hop on a train from Colombo to Jaffna or Kandy to take in breathtaking nature scenes as you travel. Intercity transport in Sri Lanka only costs about $26 per day.
Make Your Money Work for You
9. India
Average Daily Cost: $31
The vast and colorful population of this country will keep your trip interesting, and day tours in the $15 range will help you make sense of it all. To navigate the sprawling urban cityscapes, ride a three-wheeled tuk tuk for less than 50 cents, or hop on a classic rickshaw for a whopping 75 cents. Take that, Uber.
10. Serbia
Average Daily Cost: $28
Yes, Belgrade has an endless supply of coffee and nightlife (entertainment usually clocks in at less than $4 a day), but the quieter sides of Serbia are a walker's paradise. In the Zlatibor region, you'll feel like you're in the Alps without paying Alps prices, as you meet wild horses on mountain trails and scope limestone cliffs and waterfalls. Plus, you can explore the outdoor museum of antique farmhouses at Sirogojno. Walking, of course, doesn't cost a thing.
11. Laos
Average Daily Cost: $28
If you're into mellow vacation vibes, unspoiled views and sites ranging from French colonial towns to Buddhist stupas, Laos might just be worth a look. Hit up the bougainvillea-draped city of Luang Prabang or stay at a lazy riverside resort in the backpacker's paradise of Vang Vieng for under $10 a day.
12. Nepal
Average Daily Cost: $28
Hiking. Rafting. Climbing. If any of those words strike your fancy, and you don't mind snow, medieval cities and Sherpas, it's time to book your flight to Nepal. A welcoming and hospitable region for hardcore backpackers, Nepal is affordable at just a few American dollars per day.
13. Bolivia
Average Daily Cost: $27
Cheap buses from remote Bolivia can take you all over the "rooftop of the world," a place where high altitudes typically make for cool weather. This landlocked country is home to just about every type of landscape on Earth — from dry deserts to forested mountains. Additionally, you can enjoy empanadas for less than a quarter and hit hostels with rooms from $10 a night.
14. Colombia
Average Daily Cost: $24
Colombia got a bad rap in the 1990s for very real issues, such as drug wars and government corruption, but it's also on a path to peaceful redemption. Places like Bogota and Medellin offer hip breweries and some of the best street art in the world, and there's no better place to salsa than the Barrio Juanchito. It's even easier to dance the night away when daily entertainment averages $6.57.
Make Your Money Work for You
15. Kazakhstan
Average Daily Cost: $24
For about $245 less per day than you'd spend in the United Arab Emirates, you can see stunningly futuristic architecture, shop fancy malls and enjoy the exciting nightlife in Kazakhstan, the ninth biggest country in the world. And speaking of nightlife, you can get by with about $3.14 per day on entrance tickets and $15 for alcohol — that's about the cost of a single cocktail in Hollywood.
16. Argentina
Average Daily Cost: $23
Argentina might be famous for its hot tangos and cool ski trips, but this long country also offers plenty of activities that are short on cost. Explore locales like the Plaza de Mayo or San Telmo in Buenos Aires, or take in the natural beauty of the Iguazu Falls for free. You've probably heard a lot about Argentinian wine, too — and you can drink your fill at an average cost of $2.16 per day for alcoholic drinks.
17. Egypt
Average Daily Cost: $22
You probably didn't know you could start marking off your bucket list for $22 a day. Though the pyramids of Giza are a perennial hotbed of tourists, browsing around the various ancient neighborhoods of Cairo — like Islamic Cairo and Coptic Cairo — and the vibrant, bustling Khan el-Khalili market won't cost you a thing. You might get hungry, though — good thing a day's meals only cost about $5.46.
18. Belarus
Average Daily Cost: $21
This one is for the seasoned travelers who don't mind venturing off the beaten path to enjoy the ultimate in peace and quiet. Though the country is a Soviet-inspired dictatorship, its political isolation from the rest of Eastern Europe has turned it into a meditative landscape of rolling fields and fairy tale villages. Belarus welcomes visitors to enjoy hundreds of miles of forest in national parks like Belovezhskaya Pushcha and Pripyatsky.
Make Your Money Work for You
19. Mongolia
Average Daily Cost: $21
If camping appeals to you, put Mongolia at the top of your cheap vacation list. One of the least densely populated countries in the world, Mongolia offers stays under the stars in everything from (relatively) fancy yurts to tents provided free from seasoned tour guides. Camping throughout the country is free, and it's especially interesting turf if you're spiritually inclined, as Mongolia is home to tons of historical Buddhist sites like the ancient Erdene Zuu Khiid monastery complex.
20. Ghana
Average Daily Cost: $9.33
You'll have to get a yellow fever vaccination before visiting, but if you've got an adventurous spirit, there are few places that'll stretch your dollar further than Ghana.
In the country that Fodor's calls "the gateway to African travel," you'll find nature reserves rife with savannas, caves, springs and mountains, as well as a thriving club scene, massive public markets and 350 miles of coastline. Fill up on omo tuo rice and kenkey corn balls for about $3.20 per day and then toast to your savings with a day's worth of drinks for less than $1.
Price estimates are accurate as of July 19, 2017, and are subject to change.