10 Tips to Go On Vacation Without Going Broke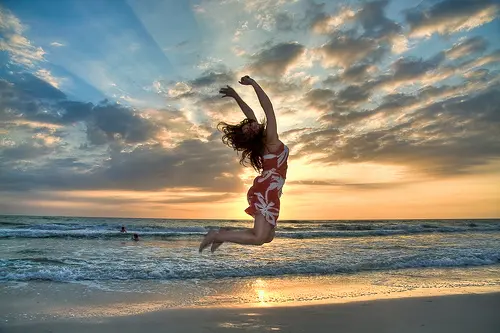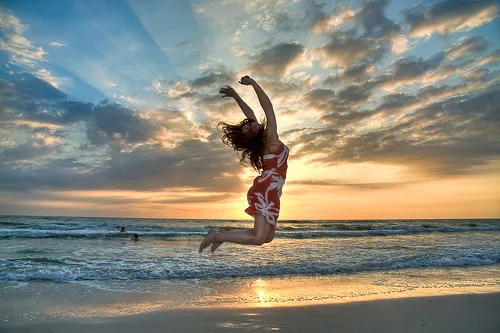 You've worked hard all year to save money for the ultimate vacation — the last thing you want is to come home with a big credit card bill that will leave you feeling like you need another vacation to recover.
To help you out, we've pulled together some helpful tips on how you can manage your money and stay on budget while still having fun on your trip.
1. Actually Make a Budget for Your Vacation
The freedom of being on a vacation naturally means we let our hair down a little.  Having a vacation budget means you decide before you go what you want to spend on accommodation, food and drink, and activities. You then keep track of your spending as you go — and, if necessary, adjust it.
Sure, it's more effort than just whipping out the credit card and worrying about it when you get home. But you'll appreciate it when the worst thing you bring home with you is a ton of sand in your suitcase, and not a massive bill.
2. Use Cash for Daily Spending
Once you've worked out your vacation budget, calculate the daily amount that you have for spending on food, snacks and souvenirs. Then, take only this amount of money out with you in cash each day – once it's gone, it's gone.
Make Your Money Work for You
This works because handing over cash is much more visual than just swiping a card. You'll be able to see exactly what you have to spend that day and how much is left.
3. Use Prepaid Debit Cards
If you don't want to carry around cash, then another way to stick to a set budget is to use prepaid debit cards.
Just load it up only with the amount of money you want to spend and use it like you would a normal credit card.  This is a great idea if you are traveling with teenagers, to avoid that constant nagging for money to buy gifts and snacks. Just give them a set allowance for the trip and let them manage their own spending.
4. Sketch Out Travel Plans in Advance
You might love the idea of waking up each morning and deciding where next to travel. But you'll probably pay a high price for this convenience — particularly during peak season. By planning and booking ahead, you'll have more time to compare prices and plan a trip that works with your budget.
Of course, that doesn't mean you can't be spontaneous. By planning the more costly parts of the trip before you leave, you can spend your daily decision-making on whether to snorkel or go for a bike ride around the island, or just laze about in a hammock reading.
Make Your Money Work for You
Related: Jeff Yeager's 10 Things You Need to Know About Saving Money in July
5. Stay in an Expensive Hotel at the End
If you'd love to spend your vacation at a five-star resort, but your budget is more three-star motel, why not do both?
There are studies that show you are more likely to remember the end of your vacation than the beginning of it. This is known as the "peak-end" rule and suggests that how we remember an event depends on what happens at the end of it, such as how you spend the last few days of a vacation.
So if you'd love the luxury of a resort, but can't afford to spend your whole vacation there, then book a budget-friendly hotel at the start of your trip and treat yourself for the last few days. You'll come home from your trip feeling like you stayed in an expensive place the whole time, without the added cost.
6. Consider Alternative Accommodations to Hotels
Homestays are becoming a more popular way to travel, thanks to sites such as Airbnb and HomeAway giving hosts and travelers alike a safe platform to list, search and book accommodations around the world.
Make Your Money Work for You
Not only are homestays usually cheaper than hotels in the same area, but you also get to meet locals who'll likely know the best (and cheapest) places to eat, the easiest way around the city and how to avoid the tourist crowd.
You'll also probably save even more money this way; if there's a kitchen with appliances available to you, you can cook your own meals.
7. Take Advantage of Daily Deals
Ticket prices for shows, musicals and tours can really add up and be a major cause of budget blowout on vacation. But it is still possible to find cheap ticket prices, even during peak season.
Daily deals are often offered at the ticket office on a first-come, first-served basis for shows, musicals and tours on the same day. If you're flexible about what you do each day, then you can get some great deals. Usually, you just have to show up at the ticket office at a certain time to get a large percent off the price tag.
8. Slow Down and Enjoy Your Vacation
If you've spent all that money traveling to another country, it can be tempting to try and cram as much as you can into a short amount of time. However, all that traveling from one place to the next will not only cost more money, you'll also end up feeling rushed and that you haven't really been able to experience anything — relax.
Make Your Money Work for You
Instead, spend more time in fewer places, just soaking up a different culture and meeting the locals. You'll enjoy your holiday much more and stick to your budget at the same time.
 9. Pack Light and Rationalize Your Purchases
Do you really need a new outfit for each day of your vacation? Remember, the more luggage you bring with you, the higher your baggage fees will be. Plus, the hassle of carrying heavy luggage means you are more likely to just decide to hop into a cab, rather than take public transport to get to your hotel.
The other side of that is you might be planning on buying new stuff while traveling. But plan in advance what you want to buy. You don't want to get swept up in the moment and buy an expensive winter coat while traveling through Europe, when you live in Southern California.
10. Get Travel Insurance
Travel insurance is one of those things that you spend money on with the hope that you never have to use it. But when you do need it, travel insurance is there to ensure that minor hiccups don't become major financial headaches.
Make Your Money Work for You
If your flight is delayed, or something unpredictable happens that means you have to change your plans, travel insurance will cover you based on your coverage plan. Some plans cover trip cancellation and interruption coverage, while others will help you in the event of health emergencies, the loss or delay of baggage, and missed connections. For an initial extra cost, travel insurance provides valuable peace of mind.
Photo credit: thephotographymuse