10 Travel Apps That Save You Time and Money This NYE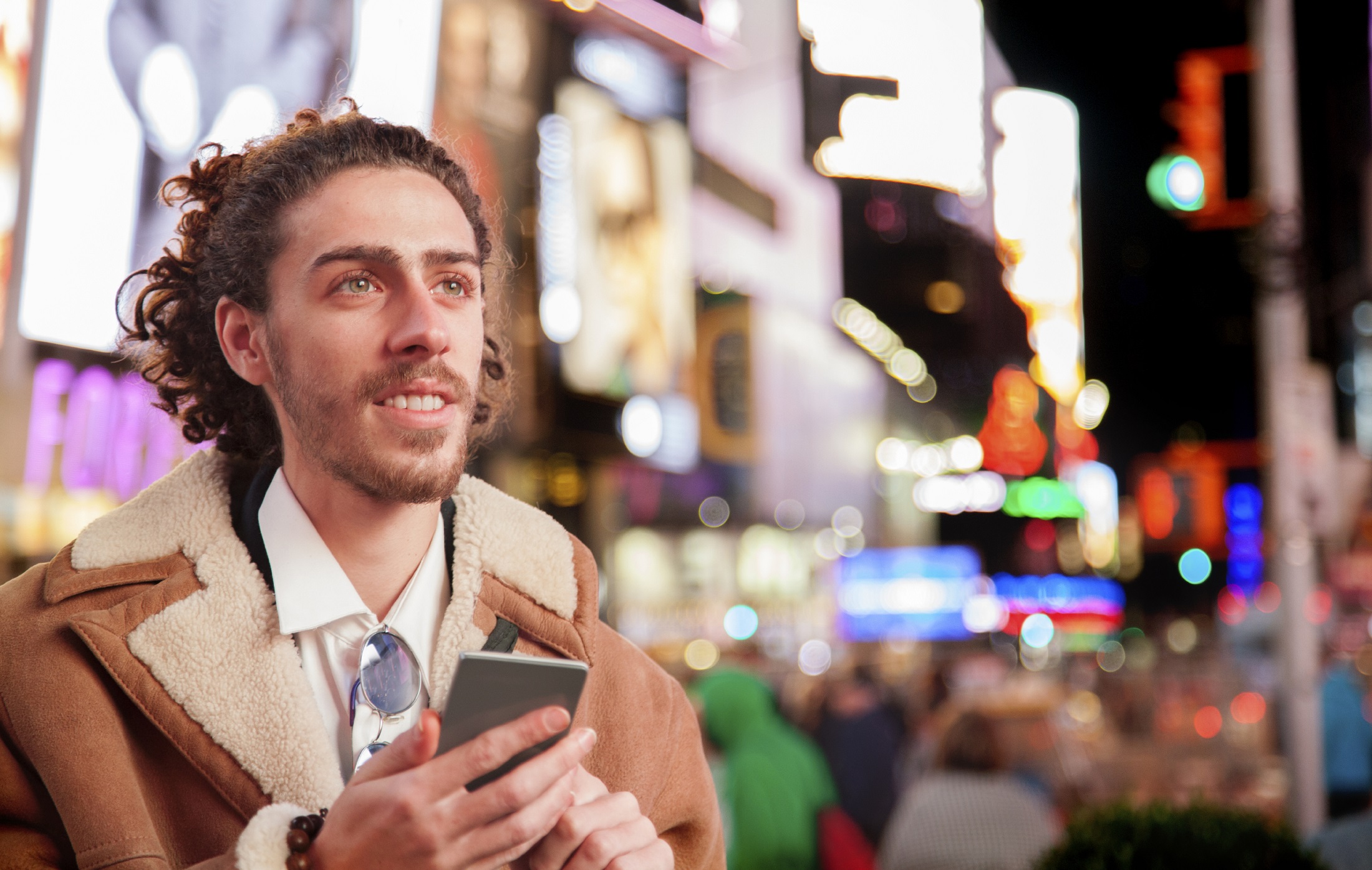 New Year's Eve is quickly approaching — but do you have your plans in order? Whether you're partying local or flying to Times Square for the big NYE bash, make sure your plans are both fun and budget-friendly. And if you want to have your best New Year's Eve yet, check out these travel apps that can save you time and money.
Read: Why 2016 Is the Year of the Entrepreneur
1. Gogobot
If you're sick of doing the same thing every year and are tired of the same places that jack up their prices just because of the holiday, this app is for you. This year you can plan a unique celebration with Gogobot.
Gogobot is a free app for the iPhone and Android that makes sure you never run out of things to do. Whether you're heading out of town or keeping your celebration local, you'll be able to create and collaborate on itineraries, check the weather, find activities and more.
Once you sign up for Gogobot, you can search for places to "stay," "eat" or "play." You can then view maps, addresses and reviews to help you find the perfect venue for your New Year's Eve celebration. This app will help make sure your NYE is one-of-a-kind — and easy to plan.
Make Your Money Work for You
Sponsors of
2. Curb
No matter what you do this year, keep safety a priority — if you're going to be drinking, don't drive. That's easier than ever to do with the plethora of car service apps available, but Curb might be your best shot at staying safe and saving money this NYE.
Unlike Uber and Lyft, Curb never does surge pricing — which other apps will likely charge on the most popular party night of the year. Even better, you can schedule a ride in advance so you don't have to worry about a thing.
Just download the Android or iPhone app, sign up and choose "later" to book. You can book up to 24 hours in advance and even earn free rides by sharing the app with your friends.
3. Hotel Tonight
If your plans to get home from the bar fall through, or you simply need a place to stay while visiting friends or family for New Year's Eve, try Hotel Tonight. You can download the app for free on all devices and immediately see hotels close to you with vacancies. Not only that, Hotel Tonight will also show you top-rated hotels and offer you deals for far less than the going rate.
Make Your Money Work for You
Sponsors of
This doesn't just have to be a last-minute option either. You can use the app up to one week in advance to rent a room and keep the party going without paying for overpriced bars and restaurants all night.
4. Stayful
If you're planning on staying at a hotel this NYE, you might want to opt for a boutique hotel. Stayful looks like a normal hotel aggregator, but it's for boutique hotels only and offers rates less than the rooms would typically go for.
"For NYE, Stayful suggests waiting until the last minute to book your hotel stay," said Cheryl Rosner, co-founder and CEO of Stayful. "This will open up more savings and options — especially since NYE is on a Thursday this year, which means you can extend your stay through the weekend for a mini vacation."
Stayful negotiates to get you the best deal and tells you exactly how much you'll save. For example, you can find a hotel for $42 less than the market rate on a two-day stay. The app is free and only available on the iPhone, but you can view its mobile site on any device.
Make Your Money Work for You
Sponsors of
5. Airbnb
If sticking to a budget is your No. 1 priority, try Airbnb. You can download the app on your Android or iPhone and book a whole house, apartment or just one room. This allows you to go as cheap as you want on your night out on the town.
You can save hundreds using Airbnb — even during the holidays. For example, booking a hotel in Manhattan for NYE could cost about $431 per night. But if you search Airbnb, you can find a place for about $250 per night. That's $181 in savings, which means more money in your pocket to enjoy your New Year's Eve in New York.
Related: How to Save Money on Your Next Airbnb Rental
6. Venmo
If you and your friends are splitting a hotel or even just the bill at the bar this New Year's Eve, use Venmo. Venmo allows you to pay or request money by searching for a friend's username, adding their phone number or adding their email.
It's so simple that you could even do it while you're still out together. No more awkward requests to get paid back long after the party is over. And the Venmo app is free for iPhone and Android users.
Make Your Money Work for You
Sponsors of
7. Allpoint
As easy as Venmo is, you should still always have some cash on hand. However, using an ATM on New Year's Eve can quickly lead to high account fees.
But with the free Allpoint app, you'll be able to search for ATMs by zip code or map to see which ATMs near you are surcharge-free. Since ATMs that charge fees can also incur a charge on your bank's side, using Allpoint could easily save you upwards of $10 when you withdraw cash. Allpoint is available for iPhone, Android and Windows phones.
8. GasBuddy
Speaking of frustratingly high costs, gas prices can surge just like Uber prices during the holiday. If you're driving this NYE, use GasBuddy to find the cheapest gas possible. Free on all mobile devices, GasBuddy shows you the lowest-priced gas around you, saving you both time and money.
9. TripIt
"My favorite time-saving travel app is TripIt, which is one of the better-known travel apps," said Chloe Gray, founder of One Hour Behind. "TripIt stores all of the information about your upcoming trips in one place, including flight time, which airport terminal you're flying out of and the flight confirmation number. It also stores hotel booking information and details on any other reservations you've made during your trip dates, and it groups all this information under each trip you have planned."
Make Your Money Work for You
Sponsors of
If you're thinking about heading out of town for your NYE celebration, TripIt can be a lifesaver — or at least a time saver. TripIt helps you coordinate all of your travel plans whether you're flying alone or with a group. Just type in the details of your trip and send any confirmation emails to your TripIt email — and they'll do the rest.
"This way, you don't have to dig around your email for flight information when you're heading to the airport or for your Airbnb host's address when you arrive at your destination, which saves you a ton of time and helps you avoid unnecessary stress related to travel," said Gray. The TripIt app is free and available on all devices.
Related: 10 Financial To-Dos Before Going on a Trip
10. AirHelp
The one downside to traveling during the holidays is the inevitability of flight delays. If you're flying this NYE, be prepared and ensure that you get your money back if your flight does get delayed or canceled.
AirHelp is a free app that will help you do just that. "The best time to travel during the new year rush is on New Year's Eve or New Year's Day," said AirHelp spokesperson Cecilia Minges. "With fewer people flying on those days, delays and cancellations are much less likely.
But if you end up being one of the unlucky flyers who gets delayed or cancelled, the AirHelp app allows you to enter your flight details and will determine if you're eligible for up to $670 in flight delay compensation. AirHelp is free for both iOS and Android users.
Celebrate a Fun and Frugal New Year's Eve
With the help of apps like these, you can plan a NYE celebration that you'll never forget — and without being stuck with a credit card bill that doesn't let you forget. A little planning plus a lot of optimizing can go a long way. And that will make this a great start to your new year.