2020's Top Road Trip Destinations

4 min Read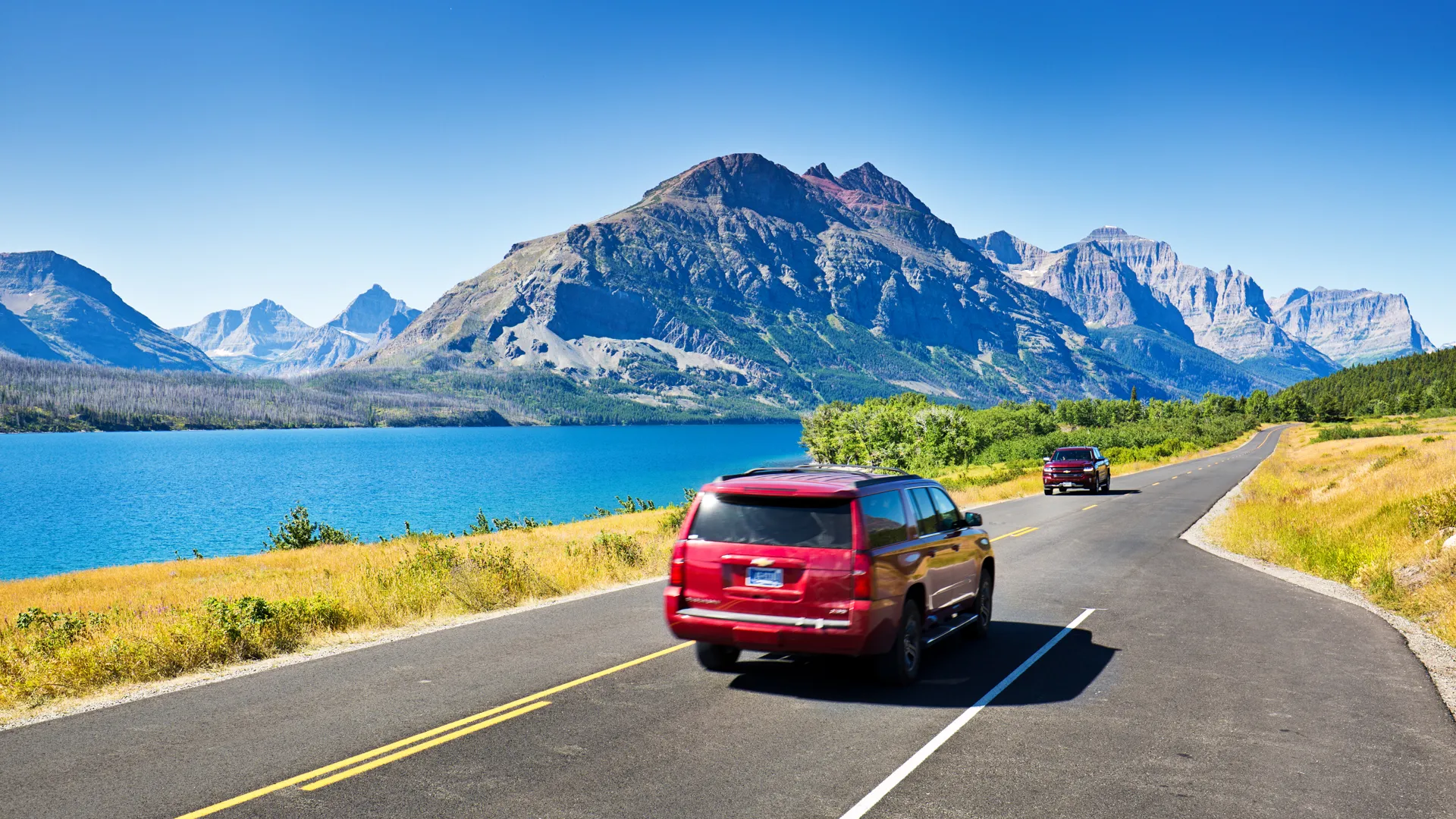 Although travel dropped dramatically this year, many Americans who did go on trips eschewed flying to far-off destinations in favor of road-tripping to some of the country's most naturally beautiful locales. In a AAA survey conducted earlier in the year, it was found that of those Americans who planned to travel by the end of 2020, 80% planned to take a road trip, CNBC reported.
Be Prepared: The Extra Holiday Travel Costs You'll Need To Budget For This Year
AAA also gathered data on the most-searched-for road trip destinations from June through September, and not all of them are the typical U.S. tourist spots. According to Paula Twidale, AAA's senior vice president of travel, visitors have been drawn to these spots for their open spaces ideal for outdoor activities like hiking, camping, bird watching, rafting and tubing.
Find out which U.S. cities were the top 10 most-searched road trip destinations this year, as well as some of their best outdoor attractions.
Last updated: Dec. 8, 2020
Make Your Money Work for You
10. Myrtle Beach, South Carolina
Myrtle Beach KOA Kampground: $41-$70 per night for RV site
Myrtle Beach's main attraction is its 60 miles of beautiful beaches — which road trippers can enjoy right from their RV thanks to the city's oceanfront RV parks.
One of the local favorite RV parks is the Myrtle Beach KOA Kampground, which is just a short walk to the beach. The cost for an RV site typically ranges from $41 to $70 per night.
9. Colorado Springs, Colorado
Colorado's famous red rocks are on display at the Garden of the Gods Park, a National Natural Landmark. It's free to hike the park's numerous trails, or you can opt for a Segway, open-air Jeep or electric bike tour.
Other outdoor activities you can do around Colorado Springs include rafting, rock climbing and horseback riding.
8. Phoenix
Camelback Mountain is one of Phoenix's top attractions. There are two hiking trails, both of which provide panoramic views of the city and the Phoenix Mountain Reserve. Other popular COVID-safe attractions include Papago Park and the Desert Botanical Garden.
7. Portland, Oregon
International Rose Test Garden: Free
The International Rose Test Garden, located in Washington Park, has remained open throughout the pandemic. There are plenty of paths to roam around yourself, or you can opt for a free tour.
Other outdoor attractions around the city include the Portland Japanese Garden and local farmers' markets.
6. Keystone, South Dakota
Mount Rushmore parking fees: $10 per vehicle, $5 for seniors (62 and older)
The Keystone area is home to the Black Hills and the famous Mount Rushmore National Memorial. Visiting the memorial is free, but there are fees to park on-site.
Badlands National Park is also close by. It's home to 244,000 scenic acres and one of the world's richest fossil beds.
Make Your Money Work for You
5. Seattle
There are plenty of outdoor places to explore in and around Seattle, including the famed Pike Place Market. Other outdoor attractions include the Woodland Park Zoo and the Chihuly Garden.
4. San Diego
San Diego Zoo: $50 and up
San Diego's best-known attraction is probably its namesake zoo, which is home to more than 4,000 animals. There are also urban parks, gardens and other recreation sites to explore throughout the city.
3. Los Angeles
Although Los Angeles is a major metropolitan area, it also has plenty of outdoor spaces. There are an extensive amount of hiking trails to choose from, including the famed Runyon Canyon trail — ideal for people-watching and celebrity-sighting. There are also miles of beaches and 23 public golf courses.
2. Las Vegas
Grand Canyon South Rim VIP Tour: $244
Although Las Vegas is best-known for its casinos and nightlife, it's also not far from some of the country's most beautiful parks —  including the Grand Canyon and Zion Park — and there are a number of sightseeing tours that depart from Las Vegas.
Pictured: Grand Canyon aerial tour.
1. Denver
Rocky Mountain National Park: $25 for one-day car pass, $15 for one-day walk-in or bicycle pass
Denver was the most-searched road trip destination this summer, according to AAA. There are a number of outdoor attractions within the city — including City Park and the Downtown Aquarium — and it's also 71 miles from Rocky Mountain National Park. The park features hundreds of miles of hiking trails, peaceful lakes, waterfalls, wildlife and horseback riding.
Pictured: Estes Park, Colorado, at the base of Rocky Mountain National Park.
More From GOBankingRates
About the Author