6 Cheap and Festive Holiday Getaways Across the US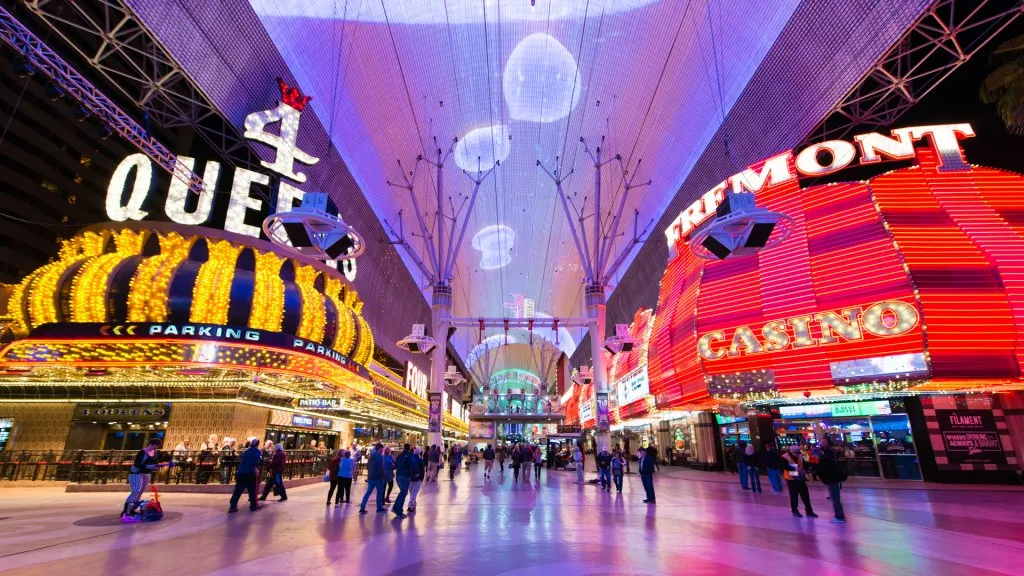 Maybe it's the holiday spirit you're searching for. Perhaps you want a dose of wintry cold. Or maybe you're just looking for a break from the holiday madness. If you fit any of those descriptions, a holiday getaway awaits you.
Although it's tough to fit a trip into the busy holiday season, perhaps you can string together a few days for travel. The good news is there are plenty of destinations that muster up the holiday spirit from coast to coast that don't cost a fortune. Millions of twinkling lights, decorated storefronts, festive activities and cups of hot chocolate stand ready for you for this holiday season.
GOBankingRates identified six locales in the United States ripe for an early Christmas vacation. We scoured national travel websites to find airfares and hotel fees for a quick Dec. 1-4 getaway. Read on to find the places and prices we found – something to fit most budgets.
Last updated: Nov. 2, 2021
Las Vegas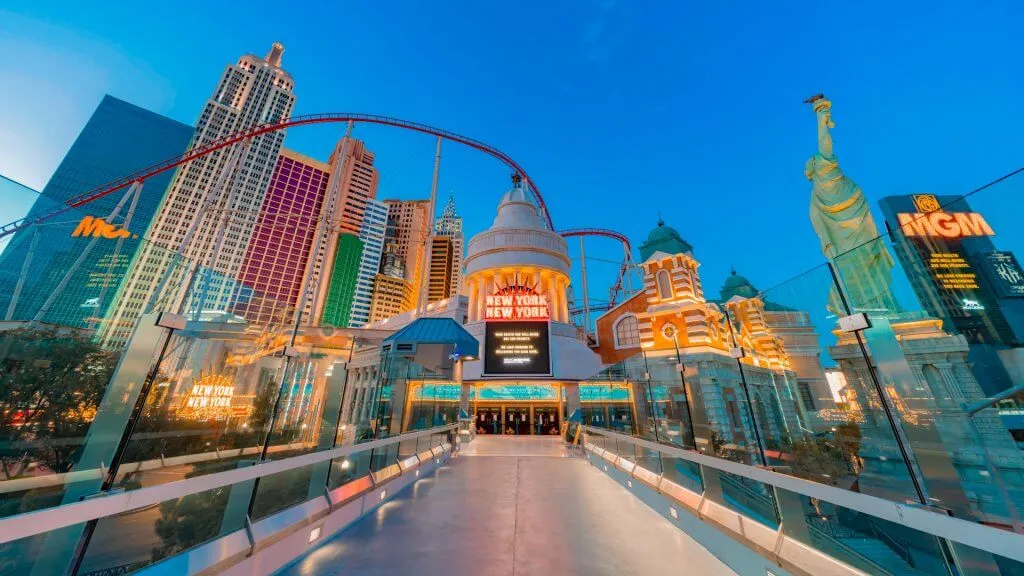 Airfare: Dallas to Las Vegas, $180
Hotels: $70 and up
The desert playground transforms into a winter wonderland during the holidays, with even more lights than usual and plenty to see and do besides gamble. Where to start? The Cosmopolitan of Las Vegas, a luxury hotel, converts its pool area into an ice rink, complete with falling "snow" at night while you skate to Christmas music. (Cost: $30 per day, plus skate rental).
Or, head to The Bellagio, where once Thanksgiving weekend ends the gardens of the Conservatory & Botanical Gardens fill with the smells and colors of the Christmas season. Past displays have included a 42-foot-tall live tree and polar bears built from thousands of carnations.
And this year, the Las Vegas Ballpark will turn into a forest, where you'll follow the lights and take part in "The Great Search" to help Santa's reindeer find their way out of a snowstorm. (Cost: $20 to $35 adults, $25 ages 3-17.)
Make Your Money Work for You
Branson, Missouri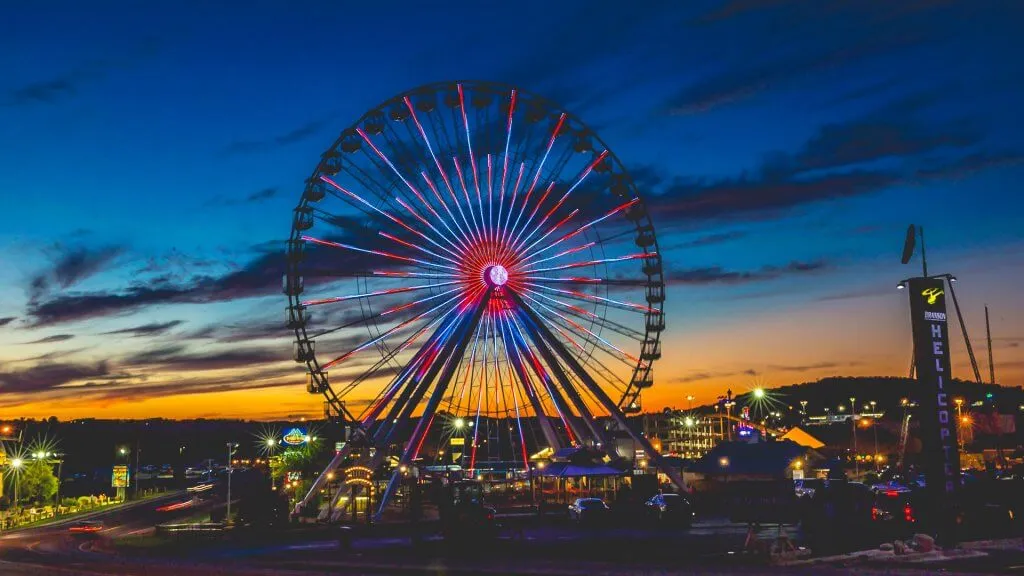 Airfare: Atlanta to Springfield, Missouri, $209
Hotels: $78 and up
Branson has plenty of free things to do as it lives up to its billing of "America's Christmas Tree City." Local businesses will decorate more than 700 trees of all sizes with lights, ornaments and tinsel – sure to get you in the holiday spirit. Also, stop in at Chateau Lake to view the gingerbread display, made with more than 300 pounds of sugar. At day's end, drive down the Strip to see the theaters and other buildings decorated with twinkling lights for the holiday, or drive the grounds of Big Cedar Lodge to view more than 1 million lights decorating the property. The lobby also will be decorated with trees, a gingerbread village and train display.
New York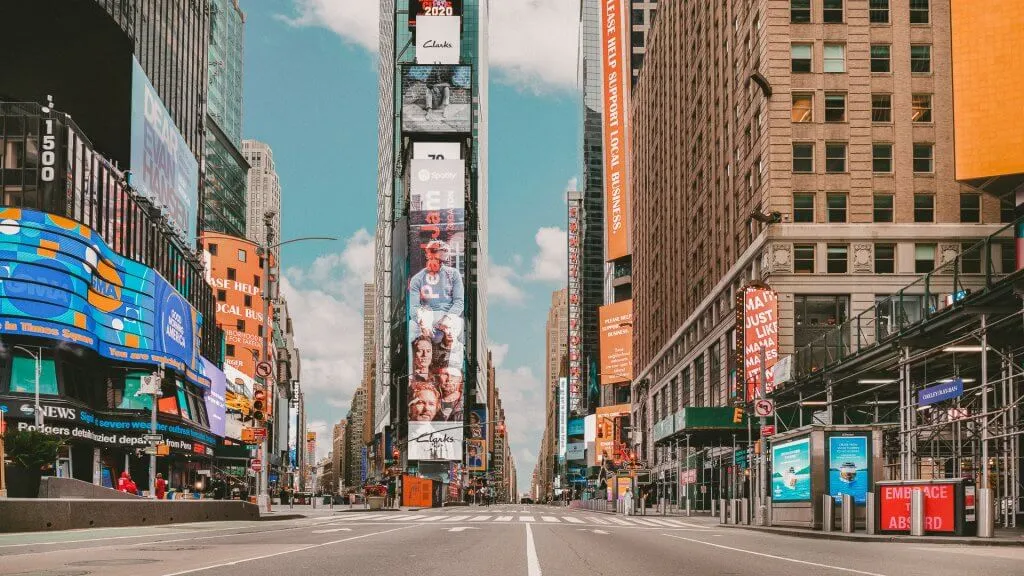 Airfare: Baltimore to New York (LaGuardia Airport) $128
Hotels: $165 and up
Come the holidays, New York City is more than the Rockefeller Center Christmas tree. And you don't have to spend much at all to enjoy the festivities. Browse in one of the outdoor holiday markets that pop up. Walk along Fifth Avenue to take in the store window displays and wind your way to 34th Street to gaze at what's usually the grandest display at all at Macy's. Along the way, enjoy the Salvation Army bell ringers who will sing for you. Want some company while you see the sites? Book a New York Holiday Lights Tour through Free Tours by Foot, which will guide you on a two-hour "pay what you like" walking tour. It incorporates a ride on the subway, so you'll need a subway Metro card with at least $2.75 loaded on it.
Make Your Money Work for You
Bethlehem, Pennsylvania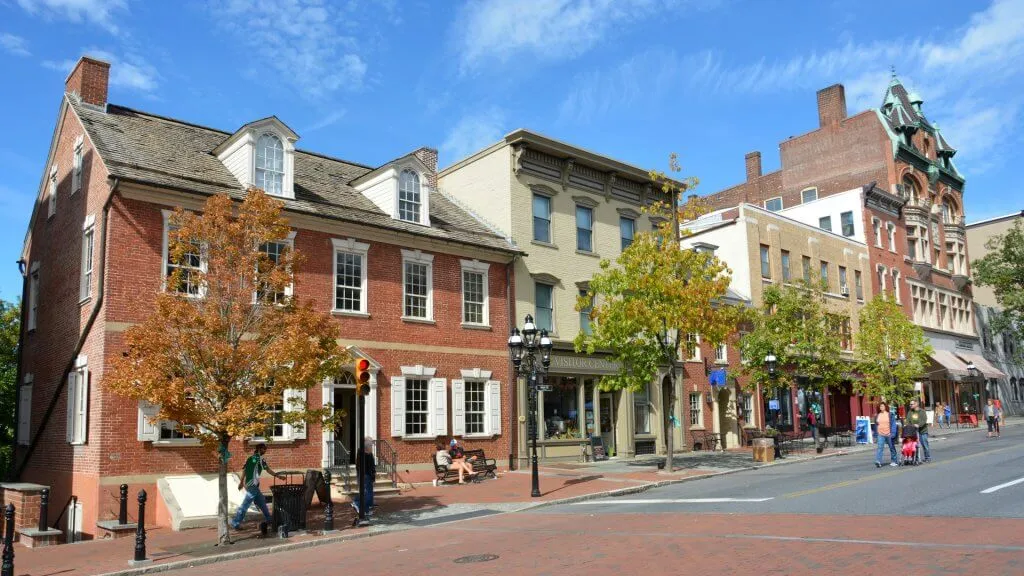 Airfare: Chicago to Philadelphia, $178
Hotels: $95 and up
About 75 miles from airports in both Philadelphia and Newark, New Jersey, is Bethlehem, Pennsylvania, also known since 1937 as "Christmas City USA." The city got its name on Christmas Eve 1741, and it lives up to the moniker. During the season, visitors can experience its two famed outdoor markets, including the Christmas Huts on Main, modeled after the popular Weihnachtsmarkt in Germany. Stop into one of the wooden huts to buy handmade wares from local vendors. There's also the Christkindlmarkt, back for its 27th year, which national publications have lauded among the nation's best. And between Dec. 1 and 23, take part in the Live Advent Calendar, where each night at 5:30 p.m. those gathered at the appointed spot will receive a surprise, ranging from a performance to a food treat.
Solvang, California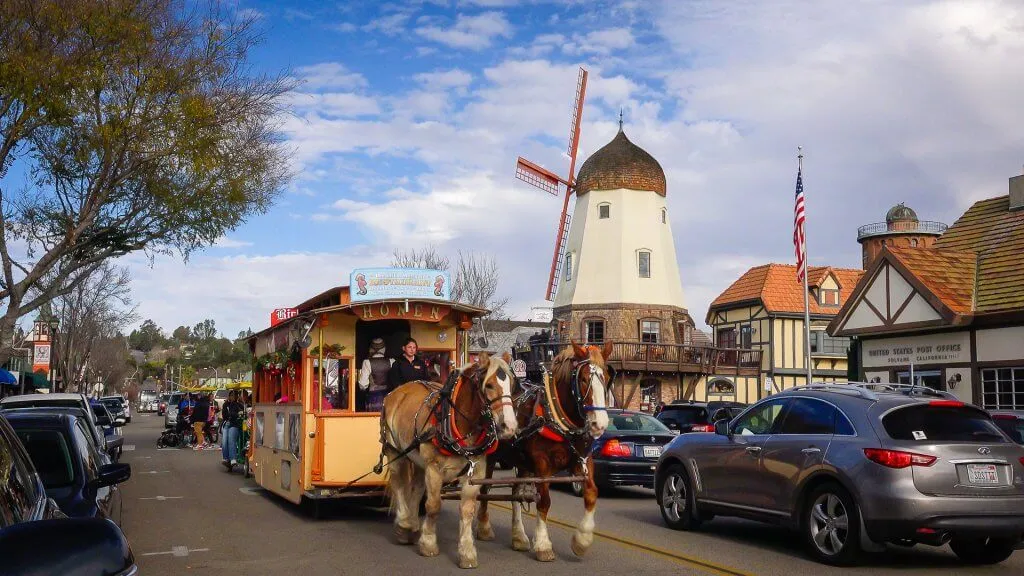 Travel: Driving distance from Los Angeles, 128 miles; from San Diego, 251 miles; from San Jose, 251 miles
Hotels: $139 and up
The Danish village of Solvang, located northwest of Santa Barbara, is accessible by car from California's three most populated cities, so there's no need to fly. Named one of the nine most "Christmassy" towns in America by Time magazine in 2011, Solvang celebrates Julefest from Nov. 27 through Jan. 1. Santa's Village is open on Saturdays, and the Christmas Candlelight Tour is held Saturday evenings. (Tickets for the tour start at $25 and sell out fast). The Nisse Adventure runs throughout Julefest. Hunt for the mysterious Solvang Nisse – a mysterious Danish character that resembles a gnome – to win a prize.
Make Your Money Work for You
Portsmouth, New Hampshire
Airfare: Detroit to Manchester, New Hampshire, $216
Hotels: $106 and up
Yankee Magazine named Portsmouth one of the top 10 New England Christmas towns in 2020. The coastal town hosts what's called Vintage Christmas in Portsmouth, and among the highlights is the Candlelight Stroll Under the Stars at Strawbery [CQ]Banke Museum, featuring a walk along candlelit pathways and roleplayers re-enacting the area's traditions. (Tickets: $20 adults, $10 ages 5-17). There's also shopping in the historic seaside downtown, with its brick-paved sidewalks. It's a great place to buy some Christmas gifts. New Hampshire doesn't charge sales tax on goods bought in the state.
More From GOBankingRates