20 Affordable Destinations That Are Too Dangerous to Visit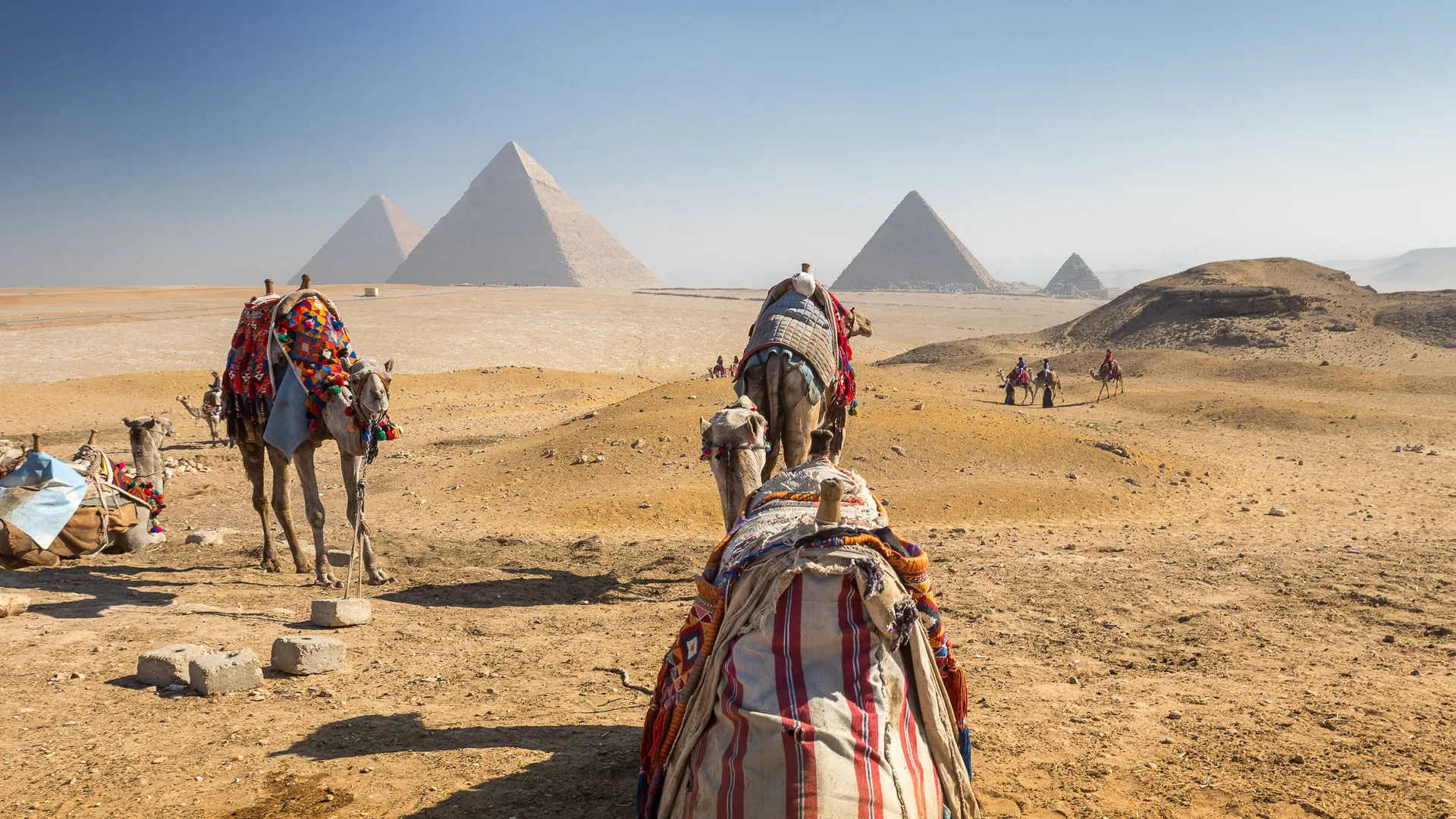 Dauntless daredevils might consider these exciting destinations, many of which hold a spot on the U.S. State Department's Travel Warnings or Alerts list. However, many of these places offer enticing attractions that could more than outweigh safety concerns for some venturesome vacationers.
The State Department issues warnings when it wants American travelers to carefully consider whether they should go to a country. Reasons for warnings might include an unstable government, frequent terrorist attacks or persistent, intense crime or violence. The federal agency also issues alerts about short-term events — an upcoming controversial election or a disease outbreak, for example.
Still, these 20 locations entice intrepid travelers with attractions, including natural wonders and cosmopolitan cities, all at relatively reasonable prices. In fact, all but one of these destinations feature round-trip airfares of under $1,000. And all offer daily room rates of less than $100, with some hotels going for just $20 per night or less. Click through to see which high-risk destinations bold travelers don't want to miss.
Make Your Money Work for You
1. Haiti
Airfare: $575 to Port-au-Prince
Hotel rate: Starting at $35 per night
Personal security costs: 4 percent to 8 percent of total trip costs for a comprehensive travel insurance plan, including trip cancellation coverage, according to Stan Sandberg, co-founder of TravelInsurance.com.
Haiti shares an island with the Dominican Republic, a popular vacation destination for American tourists, and also shares similar attractions. Specifically, cities such as Jacmel — a three-hour drive from the capital city of Port-au-Prince — boasts beaches, French-inspired architecture and many local artisans who sell hand-crafted paper-mache animals, masks and more.
High-risk factor: A massive earthquake rocked the nation in 2010, damaging areas including Jacmel. The U.S. Department of State also maintains a travel caution for the country, citing security concerns, and a lack of adequate medical facilities and emergency responders in some areas. Given that, the State Department strongly advises medical evacuation insurance for all travelers.
2. Europe
Airfare: $660 to Paris
Hotel rate: Starting at $43
Personal security costs: Around $40 a day to book a rental car to avoid public transportation
Europe's culture and other attractions are a perennial draw for American tourists. Nearly 12.6 million U.S. citizens made the trip there in 2015, according to the most recent full year available from the federal government. Many U.S. visitors went to landmarks like the British Museum and Tower of London or the Louvre Museum and Eiffel Tower in Paris.
High-risk factor: The State Department issued an alert because of the ongoing threat of terrorist attacks throughout Europe. And, while the alert is set to expire Sept. 1, attacks such as the deadly bombing at an Ariana Grande concert in Manchester, England, in May validate the U.S. government's concerns. As such, the alert tells travelers to be extra cautious at tourist destinations, transportation hubs, high-profile events and similar settings.
Make Your Money Work for You
3. Peru
Airfare: $717 to Lima
Hotel rate: Starting at $35
Personal security costs: Free travel cancellation insurance offered by some credit cards. For example, the Chase Sapphire Preferred Card covers trip cancellation and interruption insurance for several circumstances, including severe weather.
This country is a must-see for history and nature lovers. Among its many attractions is the ancient Incan city of Machu Picchu — where visitors can see archaeological treasures that predate European settlement, but were discovered only about a century ago. Then there's Huascarán National Park, a UNESCO Biosphere Reserve, where adventurers can tackle tall peaks and whitewater rapids on the Santa River.
Travel Prep: 10 Financial To-Dos Before Going on a Trip
High-risk factor: Ten times the usual amount of rain fell along the country's coast during this year's rainy season, triggering the worst flooding and landslides in most people's lifetimes. The disasters killed more than 100 people and caused extensive damage to roads, bridges and other infrastructure in several areas that could cost billions of dollars to repair. Given that, getting around could be a challenge.
Although the State Department travel alert on Peru expired at the end of May, travelers should probably still check the current safety situation of their planned destination and the status of modes of transportation. Note that the archaeological site of Machu Picchu and the tourist areas in the Sacred Valley and Lake Titicaca have been spared from flooding to date.
4. Israel/The West Bank
Airfare: $916 to Tel Aviv
Hotel rate: Starting at $85
Personal security costs: Israeli Guide offers a private guide, without a car, for 10 hours for $350.
Israel is home to several holy sites that beckon visitors from a variety of religious backgrounds. The city of Tel Aviv also offers a cosmopolitan destination for travelers seeking an urban vacation.
High-risk factor: Both pilgrims and those looking to party should exercise caution in the region. The State Department warns against any travel to the Gaza Strip, which is under the control of Hamas, a U.S. government-designated foreign terrorist organization.
The State Department also cautions that random violence can happen elsewhere in the area without warning, especially at demonstrations and large gatherings. As such, security guards are common at bus stops, in malls and at many restaurants.
Make Your Money Work for You
5. Kenya
Airfare: $812 to Nairobi
Hotel rate: Starting at $20
Personal security costs: $20 for a local guide, according to travel blogger Bazil Patel
Kenya offers incredible wildlife watching, hiking and other outdoor adventures among its attractions. From July to October, witness "The Great Migration," in which hundreds of thousands of wildebeests and zebras cross the Mara River to find food. You'll also see elephants, giraffes, lions, cheetahs, leopards and hyenas.
High-risk factor: Although the State Department's current travel warning for the country expires at the end of August, a few weeks after a general election that might spark protests, the Canadian government also cites concerns about terrorism and crime — including carjackings and robberies — that could make Kenya a high-risk travel destination well beyond August. One way to avoid trouble — don't go out after dark.
"I had a crazy experience going from Nairobi to Mombasa," said Patel. "I was told not to travel by ferry at night, but I went ahead. The lady sitting next to me was planning to rob me and was having a conversation with the conductor as both of them were drunk. But a lady sitting on the corner was worried about me. She called her husband and made me aware of the situation. So, he came to pick me up and dropped me safely to the hostel where my reservations were."
Keep Reading: Going Abroad? 15 Smart Ways to Travel With Money
6. Honduras
Airfare: $562, Los Angeles to Tegucigalpa
Hotel rate: Starting at $47
Personal security costs: $29 for an inexpensive, basic cellphone from Mobal
This Central American country is home to the beautiful Bay Islands, which offer scenic snorkeling and diving opportunities at bargain prices, expansive national parks and the Mayan ruins of Copán, a UNESCO World Heritage Site.
High-risk factor: During a two-year stint living in Honduras, Alec Sears had his house broken into and robbed, witnessed a drive-by shooting and had several friends who were held up at gunpoint, which confirms cautions from the State Department.
"Don't get me wrong, I love Honduras," said Sears. "The people are kind, the food is amazing, the animals are exotic and the rolling green hills are beautiful. Those who travel to Honduras will often visit the island of Roatán, a touristy place that is, in my opinion, pretty safe. There's even more temptation to visit Copán, where you can see the ruins of an ancient Mayan city."
Among other safety tips, Sears, who now works for Frontier Business as a communications specialist, suggested carrying limited amounts of cash and investing in an inexpensive watch — and maybe even a flip phone you wouldn't mind having stolen.
See: 4 Exotic Travel Destinations Where Your Dollar Goes Far 
Make Your Money Work for You
7. Egypt
Airfare: $830 to Cairo
Hotel rate: Starting at $13
Personal security costs: $25 for guided pyramid tours recommended by Viator
Visitors have long been drawn to the ruins of the ancient Egyptian society, such as the pyramids, the Sphinx, temples and tombs that are the final resting places for pharaohs. Yet, this relatively accessible African country has seen a dramatic decline in tourism in recent years.
High-risk factor: Nate Hake, who operates the travel website Travel Lemming, nearly canceled his January 2017 trip to Egypt because of State Department warnings. But he's glad he went, and he also found great travel deals since the travel and tourism industry is vying for a smaller pool of customers.
"While Egypt was once one of the most popular tourist destinations in the world, that has changed dramatically since the 2011 Egyptian revolution," said Hake. Egypt has had numerous high-profile attacks since then, but the destination still has so much to offer. "Despite the high-profile incidents, the vast majority of Egyptians are still very welcoming to tourists," he added.
Hake advised visitors to be aware of their surroundings and to issue a firm "no" to the many locals approaching them with trinkets and other offerings.
8. Kashmir
Airfare: $714 to New Delhi
Hotel rate: Starting at $15
Personal security costs: $23, plus parking fees for a one-day car-and-driver tour of New Delhi, from Dal Lake Holidays
Beautiful Buddhist monasteries and scenic alpine vistas reminiscent of Switzerland have historically drawn domestic and international tourists.
"Kashmir is an incredibly beautiful place," aid Agrim Banerjee, vice president of Trinetra Tours. "It has been very appropriately described as paradise on earth. While driving up to Pahalgam, the swiftly flowing [Lidder River] alongside makes the valley very scenic. Snow-capped mountains in the background overlooking the valley … has its own charm and magic."
Banerjee also recommended Srinagar's Dal Lake, home to charming houseboats and shikaras, gondola-like taxi boats that transport tourists and locals alike. These are great elements for a life-changing trip you don't want to miss.
High-risk factor: Despite the beauty, the region is not without risks. Kashmir is a disputed territory between India and Pakistan, a country that carries a State Department warning because of the risk of terrorist violence. Given that, the agency recommends security measures such as limiting the length of trips to public markets, restaurants and other high-traffic areas.
Make Your Money Work for You
9. Tunisia
Airfare: $993 to Tunis
Hotel rate: Starting at $37
Personal security costs: 4 percent to 8 percent of the total trip cost for a comprehensive travel insurance plan with trip cancellation coverage costs
Tunisia boasts scenic mosques, markets and Mediterranean beaches. It's also a tempting destination for history and film buffs.
"The moderate Muslim country features a wonderful Roman-era coliseum, the desert set of 'Star Wars' and of course the remains of Carthage," said Chris Backe, a travel writer who blogs at the site One Weird Globe. But some recent, high-profile terrorist attacks have stymied tourism in the North African country.
High-risk factor: The State Department travel warning on Tunisia specifically cautions against terrorist threats in some mountainous regions, where militant groups are active, and the Southeastern area that borders Libya. It also notes two high-profile attacks that targeted tourists in recent years. Backe suggested LGBT couples might want to "maintain a 'just friends' posture, as homosexuality is illegal."
Travelers might also want to consider adding travel insurance to their trip. "When the U.S. State Department recognizes a terrorist attack, policyholders were able to cancel the rest of their trip and return home at no additional cost," said Sandberg. "They are also eligible for the reimbursement of any unused, non-refundable costs they had already paid, plus the additional fees, if any, of returning home early."
10. The Caribbean
Airfare: $479 to Curaçao
Hotel rate: Starting at $64
Personal security costs: Trip cancellation and interruption insurance, offered free by some credit cards
Beaches, diving, snorkeling and lively festivals, including a raucous Carnival in St. Thomas, are among the many tropical tourist draws that make the Caribbean a perennially popular vacation spot for American travelers.
High-risk factor: The State Department periodically issues travel alerts during hurricane and typhoon season for many areas that are otherwise considered prime vacation destinations. Hurricane season in the Caribbean extends from June to November, but there are some ways to cut your risk of running into stormy weather.
Travelers might want to opt for destinations on the ABC islands — Aruba, Bonaire, and Curaçao — which are situated away from the hurricane belt. These islands are virtually a safe haven from the path of these powerful storms, according to travel website CheapCaribbean's Caribbean product manager Daniel Marmontello.
Make Your Money Work for You
11. Nigeria
Airfare: $1,074 to Lagos
Hotel rate: Starting at $19
Personal security costs: $6.35 per hour for guided bike tours of Lagos, offered by Tours by Locals
Nigeria's best attractions include markets, museums, beaches and wildlife among its attractions. In Lagos, you can see musician Fela Kuti's former home, which is now preserved as the Kalakuta Republic Museum.
High-risk factor: Boko Haram, an extremist group based in northeast Nigeria has targeted churches, schools, mosques, government facilities and other venues with armed attacks, which contributed to the State Department's decision to issue a travel warning. The warning tells U.S. citizens to be watchful in public, particularly at hotels, restaurants, bars markets and places of worship, which might become targets for terrorist attacks.
Don't Miss: 15 Cheap, Adrenaline-Filled Trips for Adventurous People
12. Turkey
Airfare: $877 to Istanbul
Hotel rate: Starting at $15
Personal security costs: $40 per adult for walking tours offered by My Local Guide Istanbul
Turkey attracts tourists with its sprawling bazaars, palaces, mosques and museums, including the Hagia Sophia, a 6th-century cathedral that is widely considered the most important structure built in the Byzantine Empire.
High-risk factor: Numerous terrorist attacks in 2016 throughout Turkey had resulted in hundreds of deaths, the State Department warns. As such, travelers should be cautious when visiting the historical monuments, museums and markets that had made Turkey a popular tourist destination in less turbulent times.
13. El Salvador
Airfare: $402 to San Salvador
Hotel rate: Starting at $28
Personal security costs: $10 hiking fee for a trained guide in the Parque Nacional El Imposible, plus $6 entrance fee
El Salvador boasts beaches that offer surf-ready waves, Mayan ruins and rainforest hikes, among other attractions. But there are some reasons this Central American country isn't exactly a tourist mecca.
High-risk factor: The State Department warns U.S. citizens about this nation's high rates of violent crime and gang-related activity. Tourists should be on alert even in national parks, where hikers have been victims of armed robberies, prompting the State Department to recommend hikers hire a trusted local guide. El Salvador also has a special tourist police force that serves to assist and protect visitors.
14. Colombia
Airfare: $623 to Bogota
Hotel rate: Starting at $19
Personal security costs: $189 for a Bogota sightseeing tour for up to three people offered by Tours by Locals
Colombia offers everything from Amazon jungle tours and tourist treks to explore ancient ruins to bustling nightlife in cities such as Bogota and Cali, known as the salsa dancing capital of the world.
High-risk factor: Violence associated with drug trafficking has declined significantly in recent years. However, the State Department still warns of the danger of robberies, muggings and kidnappings in which the victims are held for ransom. U.S. government officials and their families are not permitted to use buses or travel by road outside urban areas at night, which also might be a good safety guideline for visitors to the country.
15. Mexico
Airfare: $383 to Mexico City
Hotel rate: Starting at $22
Personal security costs: $15 to $20 for money belts or neck pouches to help protect some of your valuables
Convenience and an abundance of affordable all-inclusive beachside resorts are among the factors that make Mexico the most popular international destination for U.S. citizens. Federal figures show more than 27.8 million Americans visited Mexico in 2015.
High-risk factor: Robberies, kidnappings, carjackings and other violent crimes plague some areas, with many incidents occurring on isolated roads at night, even in some resort areas such as Nayarit, according to the State Department. Given that, the agency recommends against traveling in certain areas after dark, with the comprehensive warning on its site offering specific state-by-state safety assessments and advice.
16. Brazil
Airfare: $794 to São Paulo
Hotel rate: Starting at $20
Personal security costs: About $6 for insect repellent with at least 20 percent DEET, such as OFF! Deep Woods Insect Repellent VIII
Brazil beckons with sun, sand and samba. Indeed, the city of Rio alone drew more than 1.1 million visitors during its week-long Carnival this year. Attractions like quaint colonial towns, beautiful beaches and breathtaking waterfalls attract vacationers year round. You might also want to visit there while the dollar is still strong to get the most for your money.
High-risk factor: Several countries, including Brazil, put locals and visitors alike at risk of contracting the Zika virus. The Centers for Disease Control and Prevention recommends that pregnant women do not travel to these areas. It also urges all visitors to take measures to avoid mosquito bites and prevent sexual transmission of the virus, which can cause severe birth defects.
17. Philippines
Airfare: $976 to Manila
Hotel rate: Starting at $13
Personal security costs: Free cost of enrolling in the Smart Traveler Enrollment Program (STEP), administered by the Bureau of Consular Affairs
The Philippines offers beaches, backpacking, colonial architecture and more. But some areas of the Southeast Asian island nation are less safe than others.
High-risk factor: The State Department warns U.S. citizens to avoid nonessential travel to some areas of the island nation and exercise extreme caution in others because of ongoing terrorist threats, insurgent activities and kidnappings. As a safety precaution, the State Department recommends travelers sign up for STEP to receive security messages and make it easier to be tracked down in an emergency.
18. Venezuela
Airfare: $530 to Caracas
Hotel rate: Starting at $34
Personal security costs: $10 to $200 for essential personal care items
Venezuela entices visitors with attractions, including wildlife, waterfalls and rugged Andean peaks. Explore the mountainous jungles of Parque Nacional El Ávila in Caracas — by cable car or Jeep.
High-risk factor: Shortages of food, water and other essentials have contributed to social unrest and violence in the country. What's more, security forces have arrested and detained individuals, including American citizens, with "little or no evidence" of illegal behavior, according to a State Department warning.
Because of these shortages, U.S. citizens should be prepared to cover their own basic needs and arrange their own travel out of Venezuela in case the security situation worsens. Because of shortages, travelers might want to stock up on basic hygiene items and other essentials like a first aid kit.
19. Lebanon
Airfare: $691 to Beirut
Hotel rate: Starting at $50
Personal security costs: $30 for private car service for up to six people, offered by Tours By Locals
Among its selling points, Lebanon offers beach resorts and a cosmopolitan capital city — Beirut. It's home to the Beirut Art Fair, and in the past year or so several art museums opened, with The Guardian calling it a "renaissance."
High-risk factor: Tourism is on the decline, considering terrorism, kidnapping and other violent outbreaks are a real risk in Lebanon — especially near its borders with Syria and Israel, according to the State Department. The agency recommends U.S. citizens avoid travel to Lebanon. Those who do go should enroll in STEP, providing current contact information and that of their emergency contact or next-of-kin.
20. Bangladesh
Airfare: $710 to Dhaka
Hotel rate: Starting at $22
Personal security costs: $60 for 10 hours with a local guide, offered by Tours By Locals
From mangrove forests to museums and historic mosques, Bangladesh offers many unique attractions. See the national temple of Bangladesh, the Dhakeshwari National Temple in Dhaka, which was built in the 12th century.
High-risk factor: Even the most policed areas in the country's capital city of Dhaka have been scarred by terrorist attacks. In July 2016, terrorists killed more than 20 people in a restaurant popular with foreigners in Dhaka's diplomatic enclave. Later that year, ISIS threatened to target "expats, tourists, diplomats, garment buyers, missionaries, and sports teams" in the most "secured zones" in Bangladesh, according to the State Department warning. Visitors should remain vigilant of their surroundings, and travel by car whenever possible.
Methodology: GOBankingRates sourced fares through KAYAK, JustAirTicket or FareCompare for round-trip flights departing from New York City's John F. Kennedy International Airport, unless otherwise noted, on Aug. 1 and returning Aug. 9. All nightly hotel rates were sourced through KAYAK TripAdvisor Top 10 Hotels listing for the arrival city. Prices were current as of June 12, 2017.
Editorial Note: This content is not provided by Chase. Any opinions, analyses, reviews, ratings or recommendations expressed in this article are those of the author alone and have not been reviewed, approved or otherwise endorsed by Chase.
About the Author