9 Affordable Vacation Rentals for Spring Break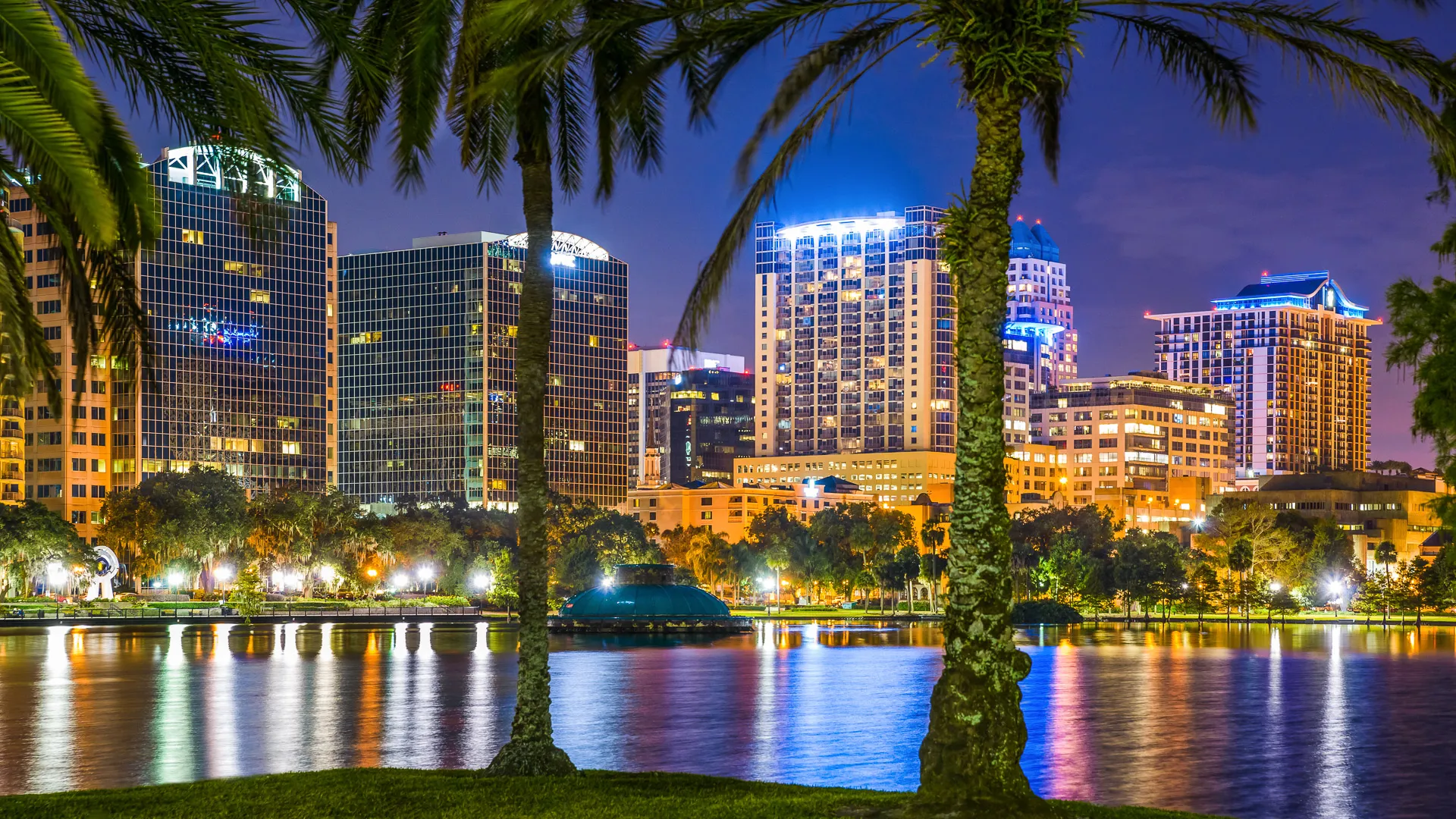 When you're looking for a vacation rental for spring break, there are a few things you want to keep in mind.
First off, you want to find a spot that's close to all of the fun stuff you want to do. Whether you're looking to hit the beach or check out the local downtown scene, make sure the rental is in a convenient location.
Next, think about what kind of amenities you want. Maybe you're all about the pool and hot tub life, or maybe you want a sweet outdoor space to hang out in. Reviews from previous renters can also be super helpful to get a sense of what to expect.
Of course, you also want to make sure the price is right and the rental is safe and secure. Bonus points if the rental has a flexible cancellation policy in case your plans change last minute.
Keep these things in mind and you'll be well on your way to finding the perfect spot for your spring break getaway. To get you started, here are some of our favorites.
Miami Beach, Florida
$149/night
$95 cleaning fee
Miami Beach is the ultimate spring break destination and you can find a great deal on a vacation rental in this coastal paradise. It's not the easiest, but we've found something special: an amazing beachfront penthouse with mesmerizing ocean views, located on Miami Beach Walk, complete with a swimming pool, shops and restaurants.
The two-bedroom, one-bath apartment is a real bargain considering the prime location. Guests have raved about their stay, commenting on the great value, the unbeatable view and the beautiful and thoughtful space.
Monterey Bay, California
$232/night
$100 cleaning fee
Escape the hustle and bustle of the city this spring break and unwind in serene Monterey Bay, California. This beautiful two-bedroom, two-bath ocean-front condo offers all of the amenities, including a fire pit to blaze as you watch the sunset over the beach.
Reviewer Joe raves, "This was an absolutely amazing place to stay. Everything was magical! We enjoyed local eateries and went on the Roaring Camp Railroad ride. We would love to book this every year!"
Les D agrees: "A beach experience at a great price!"
Make Your Money Work for You
New Orleans
$115/night
$65 cleaning fee
Looking for an authentic New Orleans experience this spring break? Look no further than this charming private apartment in the Historic Irish Channel. Built in the late 1800s, the apartment has been recently renovated and features a fully equipped kitchen, central AC/heat and a private bedroom/bathroom.
The location is unbeatable — within walking distance to Magazine Street, Garden District and the St. Charles Streetcar line. It offers plenty of opportunities for sightseeing, shopping and dining. The apartment is filled with tasteful touches of the city and is an incredible value for the price.
As reviewer Ashley notes, "Live like a local in this beautiful, vibrant and friendly neighborhood!"
Sara writes, "This place is super cute, spacious and affordable. Great location near fun shops and restaurants on Magazine St."
Sedona, Arizona
$123/night
$75 cleaning fee
Location, location, location! Come and experience the breathtaking beauty of Sedona in this cute and cozy home.
With stunning views of the Red Rocks from every window in the house, you'll be surrounded by nature's finest. Relax and meditate while enjoying the fresh air on the patio or in the Arizona room. The bedrooms and living room offer gorgeous views of the Red Rocks.
Reviewer Audrey ​​raves about the unbeatable price and spectacular views from every window. Erica also loves the location and value of this house. Don't miss out on the opportunity to experience Sedona at its best.
Austin, Texas
$139/night
$125 cleaning fee
Looking for a perfect spring break retreat that offers star-gazing and country shows? Look no further than this Barton Hills Airbnb. This cute and colorful two-bedroom, one-bath rental even has an outdoor jacuzzi for you to enjoy.
Conveniently located and close to everything, the back porch is perfect for hanging out and playing games. According to reviewer Alex, the level of service offered for the low price is impressive. Philip loves the comfortable beds, quiet and peaceful nights, and the starlit hot tub.
Chicago
$72 night
$70/cleaning fee
The spring is a lovely time to visit Chicago, and we've found the perfect spot to stay during your trip. This comfortable two-bedroom apartment for up to six guests with modern amenities and free parking isn't in Chicago proper, but it's a quick public transit or car ride into town.
According to reviewer Chris, it's "very easy and affordable with quick access to restaurants and shopping in suburbs and Chicago."
Maggie said, "The location is ideal for great food and shopping! The place itself was clean and accommodating at such a great price. Highly recommended!"
Make Your Money Work for You
Big Island, Hawaii
$143/night
$75 cleaning fee
Looking for a chill spring break in splendid nature? Fern Cottage is the perfect place for couples, friends or families to escape to. This cozy two-bed/one-bath house can sleep two to five and is tucked away in a lush rainforest, offering plenty of peace and privacy. Plus, it's just a hop, skip and jump away from nearby attractions.
According to reviewer Dave, the property is a "cute and humble little house in a beautiful jungle setting, and priced right for what you get."
Let's not forget the high-vaulted ceilings, wood floors and large windows with amazing forest views. You can even kick back and relax on the spacious covered deck and enjoy the half-acre property.
Orlando, Florida
$114/night
$120 cleaning fee
The home features spacious living areas and bedrooms, along with free Wi-Fi, smart TVs and a washer and dryer. Enjoy a Smart TV in each of the three bedrooms.
The master bedroom features an ensuite bathroom and a cozy queen-sized bed, and the other two bedrooms share a full bathroom: one with a queen-sized bed and the other with twin beds in a Mickey Mouse theme. The fully equipped kitchen allows for easy meal prep.
Reviewer Nicole describes this newly renovated Orlando vacation home as a "good place for the price," while Lisa finds it "wonderful and inviting" and conveniently located near theme parks and Disney.
More From GOBankingRates