31 Airport Secrets Only Insiders Know
Enjoy the journey more with these insider air travel tips.
Yelizaveta Tomashevska / Getty Images/iStockphoto
If you're a frequent flyer like I am, then you know that the worst part about traveling is dealing with the airport. Bumper-to-bumper traffic, long lines, extra baggage fees, delayed flights — trying to survive the airport can take the joy out of traveling.
So to help us all travel a little easier, I spoke to frequent travelers and money-saving experts to find out their best insider airport tips for how to save money and time while making your way through terminals.
1/31
Izabela Habur / Getty Images
1. Use the MyTSA App
Using the MyTSA app, you can get answers to your most pressing travel questions and assess what items you can and can't bring on flights. Additionally, you can get updates on delays, find out about cancellations and check wait times in the security line.
2. Park at a Nearby Hotel
Parking on-site at the airport can be pricey, but you can save money by parking at a hotel near the airport instead.
"AirportParkingReservations.com lists hotels near airports that allow you to park in their lot and use their free airport shuttles to and from the airport for rates as low as $5 a day," said ultra-economical travel expert and founder of Break the Travel Barrier Russell Hannon. "You can search hotel parking lots by an airport, pay online, and upon arrival at the hotel, hand in your voucher at the check-in counter, then proceed to the airport shuttle pickup."
3/31
Olena Yakobchuk / Shutterstock.com
3. Take Advantage of Airport Lounges
Airport lounges aren't just for the rich and famous. If you know how to work your perks, you can enjoy these other airport attractions.
"Many credit cards and airline loyalty programs provide free or discounted access to airport lounges," said frequent traveler Lee Huffman, founder of Bald Thoughts, a travel website.
Not only do these lounges allow you to escape the hustle and bustle of the airport to relax before your flight, but you can also enjoy complimentary beverages and snacks. Call your credit card company ahead of time to see if you're eligible for entrance.
4/31
MichaelJayBerlin / Shutterstock.com
4. If You Can't Access Lounges Through Your Credit Card, Check Groupon
Travel credit cards and frequent flyer programs aren't the only ways to get access to airport lounges.
"A great way to save money in airports is to check Groupon ahead of time for the city you're flying into or out of," said Leslie Price, creator of My Adventure Bucket. "You can [sometimes] buy an airport lounge priority pass for $7."
5. Save on Parking and Transportation With Groupon, Too
In addition to finding discounted lounge passes on Groupon, you might also be able to find discounts on parking and airport shuttles, said Price.
6/31
jacoblund / Getty Images/iStockphoto
6. Buy a Priority Pass Membership
If you fly frequently and you don't get lounge access through a credit card for travel, it might be worth it to buy a Priority Pass membership. Membership gives you access to over 1,200 airport lounges, and a standard membership costs $89 for the first year and $99 for each year after. The pass is good for lounges around the world, so getting lounge access is both a good international travel tip and a long-flight tip to break up a multi-leg journey.
"It paid for itself in only a few months," said Becca and Dan, the couple behind HalfHalfTravel. "Around the world, we've eaten buffet brunches in Hong Kong airport, taken naps in nap rooms in the Lisbon airport and had snacks on a deck of an airport in the Canary Islands, all with our Priority Pass membership. [You'll] never have to buy overpriced airport food or Wi-Fi again."
7/31
Peter Gudella / Shutterstock.com
7. Choose the Path of Least Resistance
The amount of traffic in arrivals and departures can vary, depending on the day. If there are too many travelers in the departures lane, consider changing it up and getting dropped off at arrivals.
8/31
Sorbis / Shutterstock.com
8. Mystery Shop at the Airport
If you're willing to write up a review of your airport experience, you might be able to get free perks as a mystery shopper.
"When waiting at airports, I mystery shop airport restaurants to get a free meal before my flight," said Jen, the author of the Smarty Pants Finance blog. "There are always mystery shops at airports including visiting airline lounges, parking, shopping at retail stores and dining."
9/31
lzf / Shutterstock.com
9. Pack Only What You Need
Frequent fliers know that one of the best airport tips is to travel light — it can save you time and money. While it's wise to pack a few extra socks for your trip, stop and ask yourself if all the items in your suitcase are truly necessary.
"When packing, think about [in] exactly what situation you'll want a certain item of clothing," said Gillian Morris, co-founder of Hitlist, a travel app that helps users find the best travel deals.
10/31
michaeljung / Shutterstock.com
10. Don't Check Your Bags
One way to make sure your stuff arrives safely is to pack like a pro and take only carry-on bags when you travel. Typically, airlines allow for one carry-on bag and another small item, such as a purse or laptop. Still, checking your bags can mean waiting in long lines, and there's a risk of your luggage getting lost or even stolen.
Instead, use carry-on bags to save time and ensure your stuff arrives when and where you do. If you must check your bags, make sure you know your airline's baggage fees.
11/31
AzmanL / Getty Images
11. If You Must Check Bags, Steer Clear of Checked Luggage Fees
If you want to avoid the typical $25 checked baggage fee, you have three options, said Sara Skirboll, shopping and trends expert at RetailMeNot.
"One, use your miles to check a bag for free; two, fly Southwest where your first two checked bags fly free and/or three, look to fly a different fare class, which sometimes won't cost you an arm and a leg," she said. "I've actually seen Comfort+ seats that are cheaper than economy."
12/31
Sergey Furtaev / Shutterstock.com
12. Wear Your Luggage
If you truly want to avoid baggage fees, consider wearing your luggage. Some clever travelers have stuffed their jackets with items to save money. Companies like Bagket and Jaktogo are going a step further, however, by creating wearable luggage.
For example, Jaktogo sells a jacket that converts to a bag, so you can wear it through security and save money.
13/31
Have a nice day Photo / Shutterstock.com
13. Make Your Luggage Unique
At baggage claim, the sea of bags can look eerily similar. One of the best travel tricks is to make your luggage unique by tying a ribbon or tag to the handle. Not only does differentiating your bag from the rest save you time, but it also ensures someone else won't walk off with your belongings.
14/31
IrbisPhoto / Shutterstock.com
14. Four Wheels Are Better Than Two
The luggage you travel with matters, and having four wheels can be better than two. This way, you can avoid dragging your bag and push it in front of you instead.
Additionally, bags with four wheels allow you to navigate tight spaces and maintain better control over your luggage. The end result is that you can get through the airport faster. But if you have to buy a new suitcase to achieve this, just know when it's the best time to buy luggage so you don't lose money.
15/31
Antonio Guillem / Shutterstock.com
15. Don't Wrap Your Gifts
If you're going home for the holidays or have a birthday present to bring someone, think twice about wrapping your gifts ahead of time. After all, airport security might decide to unwrap your items to get a look inside. Save yourself the hassle by putting your family's gifts in reusable gift bags.
16/31
Rawpixel.com / Shutterstock.com
16. Check In Ahead of Time
One travel tip that can limit the amount of time you spend waiting in line at the airport is to check in ahead of time. Many airlines allow travelers to check in early and print their own boarding passes. If you only bring a carry-on, you can head straight to security.
17/31
WAYHOME studio / Shutterstock.com
17. Check Your Flight Status Online
Before heading to the airport, check your flight status online. Delays happen, and instead of waiting at the terminal for hours, you can get real-time updates before leaving the house.
18/31
Digital Media Pro / Shutterstock.com
18. Know Your Airport Code
Before arriving at the airport, learn your airport code or the three letters that refer to your destination, such as LAX for Los Angeles International Airport. After all, some cities have multiple airports, and your luggage tags can get mixed up if you're not sure where you're headed.
19/31
Atstock Productions / Shutterstock.com
19. Use Global Entry and TSA PreCheck
While many travelers are enduring long waits to get through security these days, insiders are taking advantage of Global Entry ($100) and TSA PreCheck ($85), which offer five-year memberships for faster screening.
"Global Entry is a must for anyone who travels internationally," said Huffman. "Because you are what's known as a Trusted Traveler, you can skip security lines at the airport and don't have to take off your shoes or remove your 3-1-1 liquids bag."
20/31
Africa Studio / Shutterstock.com
20. Avoid Wearing Jewelry
Security lines can be a pain, but you can make life easier by leaving the jewelry at home. In some cases, you can keep your jewelry on while going through security, but it might set off the metal detector. So, you might have to put your bling in the bin or get a pat-down from security.
For best results, avoid wearing jewelry altogether and pack it in your bag instead.
21/31
Dmitry Kalinovsky / Shutterstock.com
21. Wear Slip-On Shoes
If you dread taking off your shoes in the security line, make your life a little easier and wear slip-on shoes. This simple travel hack keeps the line moving and makes getting through security a little less painful.
22/31
Jiri Vondrous / Shutterstock.com
22. Keep Your Laptop Easily Accessible
When you go through security, you typically have to take out your laptop for screening. To move through the line quickly, keep your laptop in an easily accessible location, so you're not digging for it while in line.
23/31
Kris Black / Shutterstock.com
23. Bring Travel-Sized Toiletries
To ensure your toiletries aren't thrown in the trash, make sure all liquids are stored in containers measuring no more than 3.4 ounces. Most people don't have products of that size at home, so bring shampoo samples that you've received on other trips. Some stores also sell travel-sized shampoo, toothpaste and other items for your convenience. Or better yet, double check if your hotel or other lodging will be providing you with toiletries.
24/31
Africa Studio / Shutterstock.com
24. Bring a Spare Plastic Bag for Toiletries
Your toiletries should be stored in a separate bag for screening. Still, those bags can break or get dirty during your travels. Bring a spare resealable plastic bag for toiletries for your next flight.
25/31
ami mataraj / Shutterstock.com
25. Pack an Empty Water Bottle
"Bring an empty reusable water bottle in your carry-on bag," said Kashlee Kucheran, a full-time traveler and travel blogger at Travel Off Path. "Once you are through security, fill it up from the free drinking fountains located around the gates. Most airports worldwide have safe and free drinking fountains, and some countries even have hot water dispensers for people who want to make their own tea. Instead of buying that $3 bottle of water that is likely going to end up in a landfill, you can save your money and the environment by bringing your own."
26/31
thongseedary / iStock.com
26. Freeze Your Liquids
Did you know this airport hack to get your drink on the plane? If you freeze your drink before arriving at the airport, you can get it through security — as long as the liquid stays frozen solid when you're going through screening. If your drink seems partially melted or slushy, you'll have to meet the 3-1-1 liquids requirement.
27/31
Sorbis / Shutterstock.com
27. Spend Money to Save Money
While airport shops have a reputation for jacking up prices, travelers can occasionally score good deals. Some states have no sales tax. If you're thinking of shopping at the airport, compare prices online and check state tax laws before you travel.
28/31
SunKids / Shutterstock.com
28. But Skip the Starbucks Line
While Starbucks might be calling your name on those early flights, skip the cup of joe and the line to save money.
Instead, you can score free coffee on your flight. If you're flying Alaska Airlines or Delta, you can enjoy Starbucks coffee as part of the complimentary beverage service.
Or if you're a tea drinker, bring your own tea bags. Most flights offer regular black tea, but you can bring your own and just ask for hot water on your flight if you prefer a different variety.
"Depending on the time of the flight, I'll either bring caffeinated green tea to start my day, decaffeinated chamomile to end the day, or ginger tea in the middle of the day to calm my stomach from a crazy day," said Skirboll.
29/31
Georgejmclittle / Shutterstock.com
29. Check For Free Wi-Fi
If you have time to kill at the airport, you might start browsing on your phone to stay busy. Instead of eating up all your data, check the airport website ahead of time to see if it offers free Wi-Fi. If not, you might be able to browse for free while visiting one of the airport restaurants or bars.
30/31
Kalabi Yau / Shutterstock.com
30. Bring a Portable Phone Charger
Your smartphone could be your No. 1 travel tool. After all, it lets you access directions, view your mobile boarding pass, answer emails and communicate with others before and after your flight.
While most airports have charging stations, they can often be crowded. Instead of fighting the crowd, bring your own portable phone charger so you're never out of juice.
31/31
KucherAV / Shutterstock.com
31. Pack Your Own Food
Instead of picking up overpriced snacks in the airport, pack your own items ahead of time. Sandwiches, fruit, crackers and granola bars are all smart snack choices, but be sure to check with the TSA to make sure your menu follows security guidelines.
For an easy, healthy option, consider bringing oatmeal packets onto morning flights.
"I've started to bring my own oatmeal packets so I can have a semi-hearty and much healthier meal on the plane," said Skirboll. "All I need is hot water from the flight attendant and I'm good to go."
More From GOBankingRates
Melanie Lockert and Gabrielle Olya contributed to the reporting for this article.
Editorial Note: This content is not provided by American Express. Any opinions, analyses, reviews or recommendations expressed in this article are those of the author's alone and have not been endorsed by American Express.
About the Author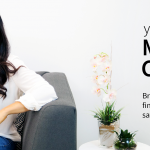 With eight years of experience working in the personal finance space at GOBankingRates, Jaime Catmull has amassed an extensive network of financial influencers and experts. Now, she's tapping that network to get the real scoop on how you can live your best financial life and increase your wealth.