21 All-American Cities Worth Visiting This 4th of July
Hit the road and celebrate July 4th with a bang.
Songquan Deng / Shutterstock.com
Everyone has their Fourth of July traditions -- grilling out with friends and family, watching fireworks and taking a moment to reflect on the greatness of this nation. But if you have the chance to do something different, consider getting out and joining in on an All-American celebration in a new city.
GOBankingRates found 21 cities that celebrate America's birthday with an undeniable flair. To help you plan your patriotic trip, we included the starting costs for round-trip airfare from Phoenix Sky Harbor International Airport and the average nightly three-star hotel rates for July 1 through July 5, 2017, from Google. The prices were current as of June 16, 2017.
Click through and experience an unforgettable Fourth of July in one of these special cities.
1/21
Sean Pavone / Shutterstock.com
Fourth of July in Washington, D.C.
Hotel: $71
Airfare: $459
Perhaps there's no better way to celebrate the Fourth of July than in the nation's capital, one of the most historic places in the U.S. Join hundreds of thousands of spectators for grand events that kick off with the National Independence Day Parade. Arrive early if you want to get a seat on the steps of the National Archives Building, or head toward the end of the parade route at 17th Street Northwest for the best views.
After the parade, head to the West Lawn of the U.S. Capitol for the "A Capitol Fourth" celebration. Gates open at 3 p.m. for the 8 p.m. free Washington D.C. fireworks concert featuring national acts. If that's too long of a day for you, head back to your hotel room where you can watch the concert on PBS and gaze at the fireworks from your balcony. The display is well worth watching either way, and it makes the top 10 lists from USA Today, Fox News and other media outlets.
2/21
Tam Patra / Shutterstock.com
Fourth of July in San Francisco
Hotel: $116
Airfare: $277
As the hub of the California gold rush, San Francisco has always represented a core idea of the United States: the American dream.
Rock out to live music at Pier 39, then check out the fireworks going off over the San Francisco Bay (starting at 9:30 p.m.). Or watch fireworks explode all around you when you take a dinner cruise on the bay. If you want to get the best prices on airfare for the Fourth of July, don't wait too long to book your tickets.
3/21
Glenn Ross Images / Getty Images
Fourth of July in Columbia, S.C.
Hotel: $61
Airfare: $429
Few things say summer like a picnic at the lake. Head out to Lake Murray in Columbia for Fourth of July weekend fun -- note the festivities take place on Saturday, July 1. Watch the boat parade at noon, or enter your own boat in the parade if you have one.
Stick around until after the sun goes down and watch the fireworks. They launch from two points: Dreher Island at the western part of the lake and Spence Island to the southeast. There's a $2 admission fee to Dreher Island State Park for people 15 years and older. Ages 14 and under get in free.
4/21
dakotaboy / Shutterstock.com
Fourth of July at Mount Rushmore
Hotel: $176
Airfare: $596
There are no fireworks at Mount Rushmore, but don't let that stop you. Celebrating the Fourth of July beneath the towering mugs of four American presidents is one of the most patriotic events going. Head to the monument to see professional re-enactors portraying George Washington, Thomas Jefferson, Abraham Lincoln and Theodore Roosevelt.
The free festivities include performances by hoop dancers, Native American flutists and the U.S. Air Force Academy Acoustic Band, all at the evening program in the park's amphitheater. Although park entrance and events are free, there's a $10 parking fee.
5/21
f11photo / Shutterstock.com
Fourth of July in New Orleans
Hotel: $67
Airfare: $463
Spend the afternoon of the Fourth of July in the French Quarter browsing through the French Market, listening to jazz music and exploring the New Orleans Riverfront. At 6 p.m., head to the Mississippi River for the free Go 4th on the River celebration. Check out the General Roy S. Kelley fire boat chugging along the river spraying red, white and blue plumes of water.
Then, settle in and watch the fireworks show from dueling barges on the river starting at 9 p.m. The fireworks show is ranked fifth in the nation by the American Pyrotechnic Association. The fireworks are visible along the Mississippi River. Listen to music set to the show from your car or handheld radio.
6/21
f11photo / Shutterstock.com
Fourth of July in Bar Harbor, Maine
Hotel: $327
Airfare: $762
Get up early to celebrate Independence Day all day long at Bar Harbor's Fourth of July party. It's noted as one of the best in the country by ABC News and other media outlets. Start your day at a community blueberry pancake breakfast starting at 6 a.m. Don't worry, there'll be plenty of hot coffee.
The daytime festivities include a parade through downtown, a craft marketplace and free live music. A seafood festival runs into the afternoon, where you can nosh on lobster, mussels and corn, followed by strawberry shortcake. Then there are the lobster races, too. The full day concludes with fireworks along the waterfront at 9:15 p.m.
7/21
ShutterDivision / Shutterstock.com
Fourth of July in San Diego
Hotel: $107
Airfare: $268
If San Diego sounds like the ideal family vacation destination over the Fourth of July, you'll find lots of free ways to celebrate Independence Day. Head to historic Old Town for an old-fashioned Independence Day celebration. Period actors will be there in costume to recreate how folks celebrated with parades, dance and brass band music back in the day.
Big Bay is the place to be at night for the biggest San Diego fireworks extravaganza, Big Bay Boom, which launches from four barges. Free shuttles get you to and from the festivities with no traffic hassles.
8/21
Amy the Nurse / Flickr.com
Fourth of July in Memphis
Hotel: $60
Airfare: $375
Start now to put together your most patriotic costume, pet outfit or car decor so you're ready for Memphis's Central Gardens old-fashioned costume contest on July 4. There, you can nibble on free refreshments and let your kids join in the parade on their decorated bike or wagon through the shady streets.
In the afternoon, hop the monorail to Mud Island River Park where the kids can splash and play. The evening brings music, kids' activities and fireworks at 9:15 p.m. Watch the show from anywhere along the riverfront.
9/21
Lisa-Blue / iStock.com
Fourth of July in Miami
Hotel: $65
Airfare: $447
Summer is just right for hitting the beach, and you can do just that in Miami and Miami Beach. The Fire on the Fourth festival in Miami Beach happens around the historic North Beach Bandshell, which has been a community gathering place since the 1960s.
The all-day event features food trucks, a kids' zone, live entertainment and fireworks. Free shuttles help you miss traffic. Or head to Bayfront Park in Miami where you can socialize in a beer garden, play with your kids at the family fun zone and finish the day with a fireworks display.
Don't Miss: 15 Ways to Celebrate the 4th of July Under $10
10/21
Songquan Deng / Shutterstock.com
Fourth of July in New York City
Hotel: $101
Airfare: $434
The Fourth of July is the best time to visit Coney Island. Admission to the park is free, but you'll pay $3 to $10 for each ride. Watch champion hot dog eaters from around the country compete for cash in Nathan's Famous International Hot Dog Eating Contest. Bring your appetite and nosh along by visiting the two Nathan's Famous locations at Coney Island. Bring your swimsuit and spend time at the beach before heading out to see the New York City fireworks over the East River.
The Macy's Fourth of July Fireworks ranks in USA Today's list of best fireworks. The grand celebration displays over 56,000 pyrotechnics and has been a fireworks tradition for over 40 years. Sure, you can watch it live on NBC, but there's nothing like watching one of the nation's top displays booming right overhead.
11/21
400tmax / Getty Images
Fourth of July in Chicago
Hotel: $91
Airfare: $327
As one of the country's largest metro areas, Chicago abounds in July 4th festivities. Check out the Fourth of July at Navy Pier where there's an opportunity to see the fireworks show from unique vantage points:
The Ferris Wheel: The seven-minute ride runs during the display, and if you're lucky you might queue up to get a sky-high look at the pyrotechnics. Cost: $15.
Kayak: Head out on the Chicago River on a guided kayak tour by Wateriders to enjoy the show from the water. Cost: $65
Navy Pier Rooftop: Watching the Navy Pier fireworks from the roof can be done in grand style. Reserve your tickets for the Navy Pier Rooftop's Freedom Fest where you can dance the night away to live entertainment, eat barbecue and get a prime view of the show. Cost: Tickets start at $39 per person, and run up to $790 for VIP seating for 10 people.
12/21
Frank Bach / Shutterstock.com
Fourth of July in Flagstaff, Ariz.
Hotel: $116
Airfare: $341
You can get your Fourth of July kicks along Route 66 all day long in the frontier town of Flagstaff. The historic buildings combined with university-town ambiance make it a fun place to spend the Fourth. Travel + Leisure thinks so, too -- Flagstaff topped the list for best towns for July 4th.
The historic brick downtown is the scene for a parade around the square at 9 a.m. Check out the Art in the Park show, nosh on street food and sip on Arizona vintage in the wine garden. Head to the Continental Country Club after 3 p.m. for more Fourth festivities, including live music, a kids' zone and fireworks. The event is free, but VIP tickets cost $80.
13/21
GarysFRP / iStock.com
Fourth of July in Bend, Ore.
Hotel: $155
Airfare: $648
Celebrate Bend's pioneer history with an old-fashioned Fourth of July. Head out the door early to start the day at the pancake breakfast in Drake Park for $6. Grab your furry friend and march in downtown Bend's Pet Parade. Sorry, cats and bunnies aren't allowed.
The rest of the day brims with live entertainment, artisan booths, old-fashioned games and contests. Top off the day with fireworks at Pilot Butte State Park. You can see the show from just about anywhere in town. Bend captured Travel + Leisure's No. 2 spot for best Fourth of July town.
14/21
©Courtesy Newtown Borough
Fourth of July in Newtown, Penn.
Hotel: $85
Airfare: $445
Newtown rolled in at the No. 4 position for Travel + Leisure's best Fourth of July towns because of its ice cream, an Independence Day must-have. Selections in the town include ice cream sodas at Goodnoe Farm Dairy Bar that's been around since 1918 and granite slab concoctions at Zebra-Striped Whale.
Seeing the historic buildings decked out with patriotic flair is another highlight. Watch fireworks over the Delaware River or a host of other events in Bucks County for several days around Fourth of July.
15/21
jsvanstar / Flickr.com
Fourth of July in Boulder, Colo.
Hotel: $120
Airfare: $272
Boulder's been in the top five of Travel + Leisure's Best Fourth of July towns for two years in a row. The former gold rush mining town kicks off festivities with a Star-Spangled footrace. Enter the 5K for $45 or the 10K for $50, and you can head off any guilt you might later feel about all the beer, brats and ice cream you'll eat.
Head over to the University of Colorado's football stadium for a sing-along and live entertainment, and to meet Ralphie, the CU buffalo mascot and host of Ralphie's Independence Day Blast. The festivities are all free.
16/21
Matt Simon / Flickr.com
Fourth of July in Whitefish, Mont.
Hotel: $224
Airfare: $626
Go jump in the lake. That's just one of the old-fashioned fun activities you'll experience when you head to Whitefish City Beach for Fourth of July festivities. Live music, kids' activities and fireworks over Whitefish Lake make Independence Day in this scenic ski town a memorable experience.
The events are all free, and a free shuttle from the O'Shaughnessy Cultural Arts Center lets you enjoy the fun without traffic hassles. The fireworks start shortly after dusk, which, in Whitefish, is at about 10:30 p.m.
17/21
tacud / Shutterstock.com
Fourth of July in Boston
Hotel: $144
Airfare: $413
Celebrate America's birthday in the cradle of liberty. Boston's Fourth of July extravaganza is nothing less than spectacular. The festivities kick off on July 1, at the Boston Harborfest Celebration that includes music by the 215th Army Band and a cake-cutting.
Get free tickets to the popular Boston Pops Fireworks Spectacular on the 3rd and 4th to watch pyrotechnics over the Charles River. On the 4th, listen to the Declaration of Independence read from the balcony of the Old State House like it was hundreds of years ago.
18/21
Tongshan / Getty Images
Fourth of July in Philadelphia
Hotel: $88
Airfare: $445
Immerse yourself in history as you walk in the footsteps of members of the Continental Congress and Constitutional Convention when you celebrate the Fourth of July in Philadelphia. The American birthday party starts at the end of June with the Wawa Welcome America! Party on the Parkway. It's one of the largest free celebrations in the U.S. and is hosted on the Benjamin Franklin Parkway. The event culminates with a 7 p.m. concert on July 4th and fireworks at 9:30 p.m. at the Philadelphia Museum of Art.
19/21
Dan Logan / Shutterstock.com
Fourth of July in Bristol, R.I.
Hotel: $297
Airfare: $583
The quest for American freedom suffered a setback when the 1778 campaign in Rhode Island ended in a stalemate. However, Bristol has kept its Independence Day tradition alive for nearly that long. Its July 4th festivities are the oldest continuous celebration in the U.S., running since 1785.
Festivities begin on Flag Day, June 14, and include concerts, fireworks, firefighter competitions and other events that run through the Fourth. Check out the Military, Civic and Firemen's Parade on the Fourth of July that wraps up the festivities.
20/21
Mr. Hicks46 / Flickr.com
Fourth of July in Anchorage, Alaska
Hotel: $202
Airfare: $684
Head to America's last frontier to celebrate the nation's birthday. With 19 hours of daylight in Alaska, you'll have a small window to enjoy the nighttime fireworks display and plenty of daylight to enjoy the scenery and festivities.
Anchorage is one of many Alaska destinations you shouldn't miss. Kick off this city's traditional Independence Day with a pancake breakfast for $5, then take in the Fourth of July parade, music, vendors, food and period actors in Revolutionary garb. You'll get to watch the Alaska Baseball League's annual doubleheader between crosstown rival teams at Mulcahy Stadium, followed by fireworks.
21/21
iseethingsiseethemwithmyeyes / Flickr.com
Fourth of July in Charleston, S.C.
Hotel: $203
Airfare: $611
Many people overlook South Carolina as a crucial player in the Revolutionary War. However, it was an early victory in June 1776 in Charleston that deflected the focus of war activity away from the southern states. Commemorate the city's role in the Revolutionary War victory at the Fourth of July Blast at Patriots Point.
Both The New York Times and Coastal Living call out the event as a hot spot for festivity on Independence Day. Events include touring the historic USS Yorktown, a jump castle and other kids' activities, and live entertainment. Get a seat on the Flight Deck of the Yorktown for $35 to $100. It's recommended that you carpool to the event: Parking spaces cost $10 per car.
Up Next: 20 Brilliant Ways to Save on Summer Travel
About the Author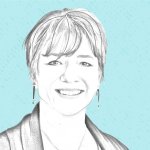 Jodi O'Connell is a freelance wordsmith based in Sedona, Arizona, who writes about everything from vacation vagary and adventure sports to real estate and pets. She spent more than a decade in Arizona's real estate industry advising first-time homebuyers and commercial investors before indulging her passion for the written word on a full-time basis. Her articles appear on websites as diverse as U.S. News and World Report, USA Today, Hipmunk, Roots Rated, and Travelocity.