4th of July Travel Alternatives for Families Who Want to Unplug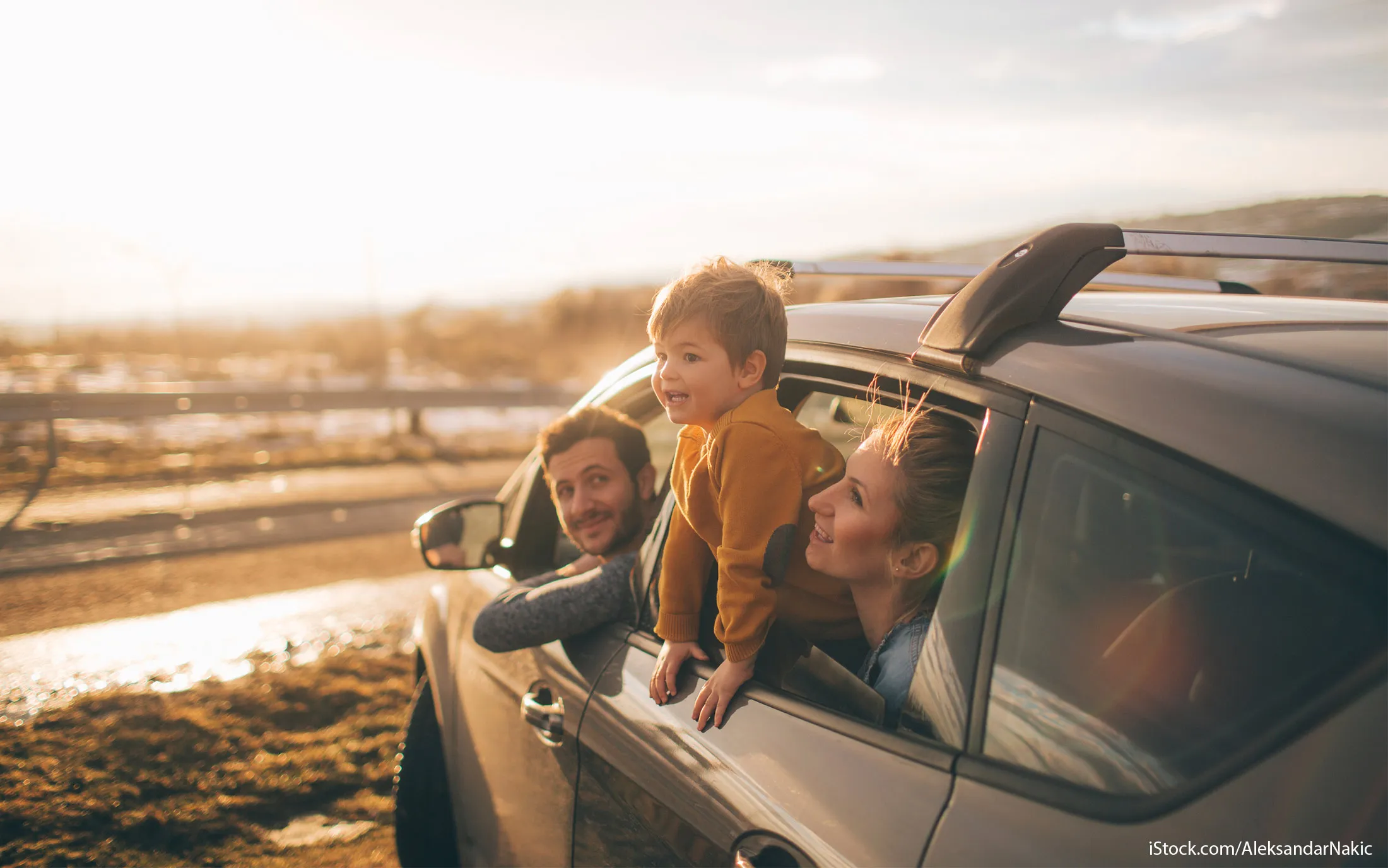 The Fourth of July can be a good time for a family getaway, since the kids are out of school and the parents have an extra day off from work. However, families won't be the only ones taking advantage of travel opportunities over the long holiday weekend. Independence Day is typically the busiest summer travel holiday, with more than 40 million Americans journeying at least 50 miles from home, according to motoring and leisure travel organization AAA.
So, if you want to unwind and have some quality family time while enjoying Fourth of July celebrations, you need to choose your destination carefully.
"When it comes to finding affordable places for families to have a fun Fourth of July getaway, it's best to steer clear of big cities and towns with enormous fireworks displays that draw huge crowds," said Suzanne Rowan Kelleher, family vacation expert at About.com. "Instead, head to national parks and smaller towns that might have much charm but lower-key activities. The good news is that it's easy to find small-town gems that put on a great July Fourth."
With that in mind, here are 20 alternative destinations for a family-friendly Fourth of July getaway.
1. Bristol, R.I
This historic coastal town claims to host the oldest continuous Fourth of July celebration in the U.S. Bristol's weekend activities include fireworks at Bristol Harbor on July 3 and patriotic exercises, a parade and a Drum and Bugle Corps Competition costing $20 for adult general admission and $10 for kids 12 and under, on the Fourth of July
Lodging in Bristol is limited and fills up fast. Middletown, which is about 12 miles away, has more hotel options — such as a Ramada and a Rodeway Inn, with rooms starting below $200 per night.
2. Sturbridge, Mass
Get into the patriotic spirit by stepping back in time at Old Sturbridge Village, a living history museum that depicts a rural New England town from the 1830s.
"Sturbridge throws a fittingly old-fashioned celebration, complete with a rousing reading of the Declaration of Independence and even a giant reproduction for you and the kids to sign," Kelleher said. "Your family can also make and wear tri-cornered hats, do drills with the Sturbridge Militia, learn 19th-century dances [or] play an early version of baseball …"
Admission to Old Sturbridge Village in Sturbridge, Mass., is $28 for adults, $14 for children ages 3 to 17. Kids 2 and younger can enter for free. For $120 per night, you can get a room at the Publick House Historic Inn, or you can find lodging for less than $100 per night at several nearby hotel chains, including Days Inn. There's also an "Independence Weekend Package with Fireworks" deal available on OSV.org. For $384, you can get a two-night stay for a family of two adults and two children, tickets to Old Sturbridge Village and tickets to Six Flags New England, which will have a nightly fireworks display at 9:30 p.m. throughout the holiday weekend.
Make Your Money Work for You
3. Zion National Park, Utah
America's national parks give families the opportunity to spend time together while exploring incredible destinations and experiencing once-in-a-lifetime opportunities, said Lissa Poirot, editor-in-chief of Family Vacation Critic. One she recommends is Zion National Park in Utah, which features dramatic sandstone cliffs and canyons.
Zion will host a special celebration on the Fourth of July at the Zion Canyon Village that will include a cookout, music and a town parade. Admission to the park is $30 for seven days, and camping rates start at $20 per night.
"So, you can explore and hike the park in the morning and then have a taste of Americana in the afternoon," Poirot said.
4. Seguin, Texas
This small Texas town near San Antonio pulls out all the stops for Independence Day.
"Billed as the 'Biggest Small Town Fourth of July Parade in Texas,' the celebrations in Seguin are truly epic," Kelleher said.
Activities are scheduled throughout the holiday weekend and include the annual Freedom Fiesta, where thousands of locals and tourists come together the night before the Fourth to hear music performances and eat food straight off the grill.
Additionally, visitors can ride the world's only wooden roller coaster that goes both forward and backward at ZDT's Amusement Park. Admission is $22.99 for adults and $19.99 for children under 42 inches. There are a variety of lodging options, including the Hampton Inn, where rooms cost about $113 per night.
5. Portsmouth, N.H
This small city on the Piscataqua River claims to be the nation's third oldest. Families can celebrate the Fourth of July at Portsmouth's annual "American Celebration," hosted by Strawbery Banke Museum, a 10-acre living history museum with costumed actors that put on a charming and old-fashioned salute to Independence Day and the joys of summer, Kelleher said.
The celebration includes a parade, giant kite fly, potato sack races, kids' liberty treasure hunt, garden crafts, live music, historic garden tours, colonial hearth cooking, basket weaving, food and more, according to Kelleher. Children under 17 are admitted to the museum for free on July Fourth, while adult tickets cost $19.50.
While in Portsmouth, you can visit the Children's Museum of New Hampshire for $9 per person. Lodging options include hotels, motel and inns, such as America's Best Inn, which offers a room with two double beds for $139 per night.
Make Your Money Work for You
6. Beaufort, N.C
This small coastal town at the southern end of North Carolina's Outer Banks celebrates the Fourth of July with a morning parade and community picnic. You can also watch fireworks and listen to live music for free that night in nearby Morehead City.
While in Beaufort, families can take a 15-minute ferry ride costing $15 for adults and $9 for kids to Shackleford Banks. Play on the beach, hunt for shells and hike through the dunes to see the island's wild horses. You can also take the ferry to the Cape Lookout Lighthouse for $35 for adults, $25 for children. Stay at the Inlet Inn at rates starting at $140 per night.
7. Petoskey, Mich
Located on Lake Michigan, Petoskey packs lots of small-town charm. Families can hang out on the beach or rent a bike for $40 a day from High Gear Sports and ride along the 26-mile-long Little Traverse Wheelway.
Petoskey celebrates the Fourth of July with an evening parade and fireworks at dusk. There are several inns in Petoskey's downtown region, or you can stay at a chain hotel like Days Inn for $158 per night.
8. C Lazy U Ranch, Colo
"One of the best [trips] we ever took as a family was to a dude ranch — spending a week in a cabin and on a ranch with other families was like going to camp with my kids," Poirot said. "The beauty of visiting a dude ranch during July Fourth is that they offer such a genuine feeling of Americana, so you can celebrate the holiday while having some good old-fashioned fun with one another."
She recommends C Lazy U Ranch in Granby, Colo., which will be hosting its Red, White & C Lazy U 4th of July with fireworks, a parade and other fun festivities. Rates start at $392 per night, per person and include lodging, meals and activities such as horseback riding, archery, guided fly fishing and nightly entertainment.
9. Hunewill Ranch, Calif
Another family-friendly dude ranch option is Hunewill Ranch in Bridgeport, Calif. Poirot said the ranch takes guests horseback riding in the 154th Bridgeport Fourth of July Parade — the oldest continuously run parade in the country — and hosts a special cookout and fireworks show.
For a week-long stay July 2 through July 9, prices start at $2,298 per adult and $483 per child. Rates include meals, lodging, horseback riding and ranch activities.
Make Your Money Work for You
10. Gettysburg, Pa
Families can watch history come to life during the Battle of Gettysburg reenactment July 1 through July 3, just outside Gettysburg National Military Park, Poirot said. There are also special ranger-guided walks, programs and family activities in the park, which offers free admission.
While visiting Gettysburg, you can take a horseback ride through the park with Cornerstone Farm Horseback Tours for $67 per rider. On July Fourth, Gettysburg College will present a free concert by the Gala Pops Orchestra and a fireworks show. There are a variety of lodging options, including the Sleep Inn & Suites, which offers rooms from $160 per night.
11. Cowpens National Battlefield, S.C
This Revolutionary War site will host a fireworks display on July 2, as well as guided battlefield walks and artillery demonstrations, Poirot said. If you and your kids are history buffs, you also can visit nearby Kings Mountain National Military Park or hike along the Overmountain Victory National Historic Trail, which goes through Cowpens National Battlefield. It's free to visit Cowpens and Kings Mountain.
Guests can stay in nearby Spartanburg, S.C., which hosts a "Red, White & Boom" music, food and fireworks event on July Fourth. General admission is $5. There are several hotels available with rates starting below $100 per night, including Days Inn, Sleep Inn and Quality Inn & Suites.
12. Gatlinburg, Tenn
This town at the entrance to the Great Smoky Mountains National Park offers a variety of family-friendly activities, including Ober Gatlinburg Amusement Park, which costs $22 for adults and $19 for kids.
If you're willing to let the kids stay up late, you can all watch the event dubbed, "First Fourth of July Parade in the Nation!" The fun starts at midnight on July 3 and continues into the early morning of the Fourth. Then you can catch the fireworks in Downtown Gatlinburg on the night of July Fourth.
The area offers a variety of lodging options, including the Days Inn, which lists a two-bed room for about $140 per night.
13. Missoula, Mont
For families who love outdoors activities, Missoula offers hiking, fishing, kayaking and more. And the annual Fourth of July Celebration at the Historical Museum at Fort Missoula features a wide range of activities, from old-time crafts to live entertainment, said Carrie Peters, travel editor for Hotwire.
The day starts with a pancake breakfast; admission is $5 for adults and free for children under 6. At night, you can enjoy the Fourth of July Celebration and Fireworks by the Southgate Mall. For inexpensive lodging, consider pitching a tent at one of the area's many campgrounds, such as Bitterroot Flat Campground, where fees start at just $6 per night.
Make Your Money Work for You
14. Coeur d'Alene, Idaho
For a lakeside July Fourth getaway, head to Coeur d'Alene, Idaho, on Lake Coeur d'Alene. Visitors can enjoy plenty of outdoor activities, including boating, biking, swimming and hiking. They can also visit Silverwood Theme Park, the Northwest's largest theme park, for $48 per adult and $25 per child 3 to 7.
The city's Fourth of July Festival includes a parade in the morning followed by live music in the Coeur d'Alene City Park and fireworks over the lake at night.
"My family spent the Fourth there last year, and we all had such a fun, long weekend," Peters said.
15. Branson, Mo
This family vacation spot in Southwest Missouri hosts several fireworks displays to celebrate the Fourth. Branson also offers a variety of live shows, outdoor activities and the White Water water park, which costs $41 for adults and $20 for kids.
There are a variety of lodging options, from campgrounds and cabins to hotels and resorts, with nightly rates from $100. The Suites at Fall Creek Resort and Lodge at the Falls Branson are two popular choices.
16. Stinson Beach, Calif
Considered one of the best swimming beaches in Northern California, Stinson Beach is part of the Golden Gate National Recreation Area and offers free admission. You can have a picnic, play a game of beach volleyball or let the kids learn to surf at Stinson Beach Surf Camp, which costs $60 for half a day.
"If everyone in your group is older than 5, take advantage of the nearby hikes for some breathtaking views," Peters said. "Don't forget to pack plenty of water and snacks, though."
On July Fourth, Peters recommends watching the free annual tug-of-war between Stinson Beach and neighboring Bolinas. Teams from the two communities battle along the shores of Bolinas Lagoon.
You can rent a two-bedroom cabin on the beach for the holiday weekend through Seadrift for $1,790.
17. Hershey, Pa
Amusement park aficionados can visit Hershypark to ride the roller coasters, splash at the water park and celebrate Independence Day. The park even has a fireworks display on July Fourth, Poirot said.
If you plan to visit the park for several days, consider a season pass. At $160 for individuals 9 to 54 and $145 for those 3 to 8, the pass costs less than the price of three individual visits. You can book a campsite for $59 a night at the Hersheypark Camping Resort or a cabin for $139 a night.
Make Your Money Work for You
18. Estes Park, Colo
This resort town — and headquarters of Rocky Mountain National Park — offers a variety of family-friendly Fourth of July activities, including a free patriotic concert at Performance Park Amphitheater and a fireworks show over Lake Estes.
For $30, you can get a seven-day pass to Rocky Mountain National Park, where you can hike, watch wildlife and take scenic drives. For $26 per night, you can camp at one of the park's campgrounds.
19. St. Augustine, Fla
This 450-year-old city on Florida's Atlantic coast is believed to be the nation's oldest. For the Fourth, the historic area hosts a free, two-hour concert featuring big band, swing and patriotic music, followed by fireworks over the bay.
You can also explore St. Augustine and learn about its history during your stay with Old Town Trolley Tours. Online tickets cost $23.17 for adults and $9.27 for kids 6 to 12 and are free for kids under 6. Visitors can stay at the Holiday Inn Express Hotel & Suites for less than $200 per night.
20. Flagstaff, Ariz
Get into the frontier spirit in historic Flagstaff, which is located in the mountains of Northern Arizona, 80 miles from Grand Canyon National Park. As a stop along Route 66, the city is not only part of popular American culture, but also known for its Native American history. In fact, you can see cliff dwellings of ancient inhabitants at Walnut Canyon National Monument for $8 per person over 16; kids under 16 are free.
Flagstaff celebrates the Fourth of July with a parade through the city's historic downtown in the morning, a free concert by the Flagstaff Symphony Orchestra in the afternoon and fireworks at night. The city has several lodging options for less than $200 per night, including the Sleep Inn, where rooms start at $153.
About the Author