Best Hotel and Airline Loyalty Club Deals for August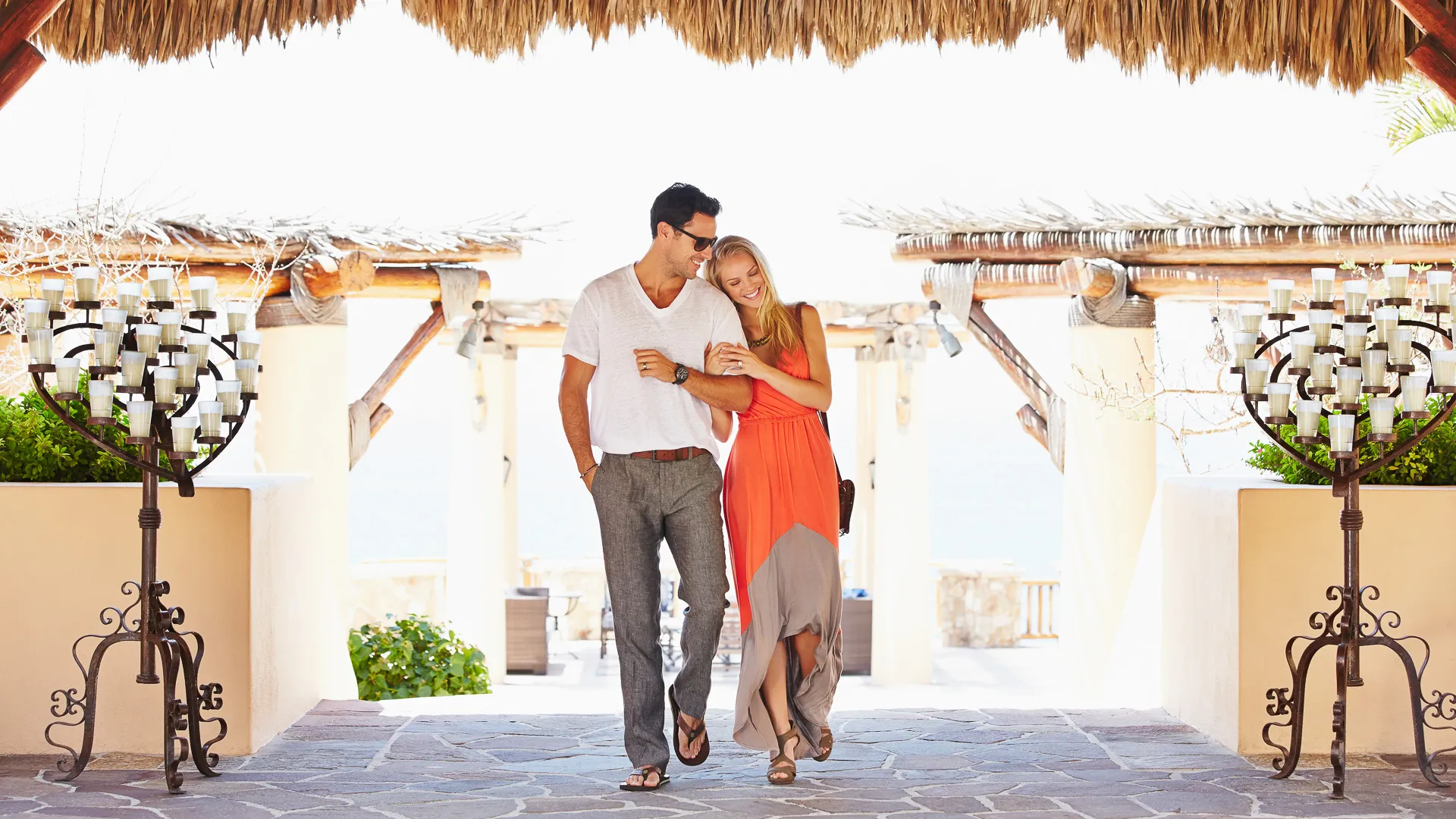 Whether you're racking up points to use for a winter escape or planning a last-minute summer vacation, you'll find some of the best loyalty programs in August to sweeten the deal. GOBankingRates searched out some of the best customer loyalty deals on everything from hotel points to air miles to bring you the top offers this month.
Use Your Visa or AMEX Card for Hawaiian Air Miles
Sign up with Hawaiian Air's HawaiianMiles loyalty card program and you can earn airline miles using the Visa or American Express card that's already in your wallet. Use your card when shopping at The Gap, Old Navy and thousands of restaurants to earn points that will fly you over from the mainland or go help you go island hopping while you're on vacation.
Earn a Free Trip When You Sign Up for Alaska Mileage Plan
You don't have to travel to the Last Frontier to take advantage of August loyalty club deals with Alaska Air. By signing up with Mileage Plan this month or next, you'll earn 5,000 bonus miles right from the start when you book your first flight before year's end.
Make Your Money Work for You
Invest in Yourself and Reap Travel Rewards with United MileagePlus
United's MileagePlus Program not only provides discounts on airfare, you can also use your miles to rent cars, dine out, buy souvenirs and stay at hotels, too. Borrow money through Lending Club and earn one MileagePlus award mile for every dollar of your loan up to $40,000. Investors can reap up to 100,000 award miles when investing through Lending Club.
Reap 1,500 Rewards Points for a Five-Night Stay at AccorHotels
The longer you stay with AccorHotels in the U.S., Canada, Mexico, Guatemala or Panama, the more points you'll earn. Your first night's stay is worth 100 points, and then increases by 100 for every subsequent night. That means you'll earn 200 points for your second night, 300 points for your third night and so on.
By the end of your fifth night, you'll have accrued 1,500 points. Each 2,000 points is worth about $46 dollars toward a future stay, or you can save up for dream stays or elite getaways where you'll revel in VIP treatment.
Earn Free Friday Stays at Club Carlson
For every two stays you book at a Club Carlson hotel between now and Sept. 30, you can earn a Free Friday night stay at the hotel chain between Oct. 6 and Jan. 26 of next year. The offer applies to stays as short as one night, and you can accrue up to three Free Fridays before the deal ends.
If you don't want the Fridays, the hotel offers the alternative of 10,000 Bonus Gold Points instead. Category 1 Club Carlson properties go for 9,000 points a night, but there's only a choice of five in the continental U.S. Opt for the Free Friday and you'll have access to properties costing up to 70,000 points per night.
Make Your Money Work for You
Double Dip on Points With Hilton Honors
Book a stay through Hilton Honors by Aug. 31 and you'll earn double points at the chain's 4,900 hotels when you register for the Get More bonus promotion. Most properties offer five or 10 Hilton Honors Base Points, meaning you can rake in up to 20 per night during the promotion. Earn an extra 500 points when you book your stay through the Hilton Honors loyalty app through the end of December 2017. Use your points for reward nights or swap them out for airline reward miles.
Collect on Marriott Rewards MegaBonus
Stay at least twice at a Marriott hotel brand and earn 2,000 bonus points through the MegaBonus program when you book before Sept. 4. You'll also earn 2,000 additional points for each new brand where you book a stay. Each 2,500 points is worth $5 in rewards, redeemable for free nights, flights and exclusive experiences.
Combine Starwood Preferred Guest Perks With Marriott MegaBonuses
Although Starwood Hotels and Resorts Worldwide, Inc. merged with Marriott International, Inc. in September 2016, each hotel chain still maintains a separate rewards program. A new combined loyalty program won't happen until at least 2018, but you can rack up Starwood Starpoints to use at either place. The hotel chain offers double Starpoints — up to four points for every $1 you spend on your room — on weekdays and triple Starpoints — six points per dollar spent on lodging — on weekends when you stay two or more nights at participating hotels and resorts through Sept. 4. Free nights start at 2,000 Starpoints, or you can use them for VIP seating at cultural events and sports venues, airline miles and more.
Editorial Note: This content is not provided by American Express. Any opinions, analyses, reviews, ratings or recommendations expressed in this article are those of the author alone and have not been reviewed, approved or otherwise endorsed by American Express. American Express credit card products are not available through GOBankingRates.com.