Life and Money
We Crunched the Numbers and Found the Cheapest Time to Book Any Trip
Save on your next big adventure.
Debbie Ann Powell / Shutterstock.com
Some travel costs are inescapable; after all, you're probably not going to get a free hotel room or discount tickets to Disney World. However, you can cut costs on your next trip — you just have to know the right time to book your journey.
Whether your next vacation involves planes, trains, cars or cruise ships, take a look at these expert tips for booking your travel.
1/7
JohnnyGreig / Getty Images
Domestic Flights: Book During the Prime Booking Window
The best time, on average, to buy airline tickets for a domestic flight is 54 days before departure, airfare shopping engine CheapAir found by analyzing 917 million airfares. However, there is a prime booking window when prices are lowest that falls between 115 days and 21 days before departure.
Fares can fluctuate a lot during this window, but it's the best time to find a bargain on a flight, according to the CheapAir's 2019 Annual Airfare Study. Passengers will pay at least $20 to $50 more per ticket, on average, by booking more than 105 days in advance of a flight. And if you book between 0 and 6 days before departure, you'll pay about $220 more.
You can use CheapAir's When to Buy Flights tool to pinpoint when cheap airline tickets are available for flights you want to take.
2/7
anyaberkut / Getty Images/iStockphoto
Holiday Flights: Book August Through October
However, the days you choose to fly during the holidays also make a big impact on price and how far in advance you should book.
"If you are traveling on the peak days — the Wednesday before and Sunday after Thanksgiving — not only should you expect to pay a hefty premium, but it's also more important to buy early, because most flights will eventually sell out," said Jeff Klee, CEO at CheapAir. "On the other hand, if you are flexible with your travel dates, you can better afford to wait a little longer."
CheapAir tracks fares on a daily basis for more than 11,000 markets during the holiday season, and has found that the cheapest airfares for Thanksgiving holiday travel are available in August and September, Klee said. The cheapest flights for Christmas are found in September and early October.
3/7
NicoElNino / Shutterstock.com
International Flights: Book Four Months or More in Advance
When to book an international flight depends largely on where you are going. To get the best price on flights to Canada and Mexico, book 60 days in advance, according to CheapAir. For flights to South America, the best prices are available about 84 days before departure.
However, flights to Europe need to be booked 200 days in advance to get the lowest fare. For Asian destinations, the best prices are available 160 days before departure. Flights to the Middle East need to be booked 119 days in advance. And the best fares for Caribbean are available 196 days before departure, according to CheapAir.
4/7
Cara-Foto / Shutterstock.com
Hotel Rooms: Book a Month in Advance
The best prices for hotel rooms can be found 30 days before your arrival, said Cheryl Rosner, CEO of boutique hotel booking website Stayful. This holds true even for peak travel season and stays during the Thanksgiving and Christmas holidays.
If you don't tend to plan that far in advance, you're not out of luck. There's another window of opportunity to get a good price seven to 10 days prior to a stay, she said.
The best way to get a hotel deal is to be flexible about when you visit a destination, said Brian Ek, travel analyst for Priceline.
5/7
zeljkodan / Shutterstock.com
Last-Minute Travel: Book Hotel Rooms the Day of Your Stay
If you're willing to take a gamble on whether a room will be available, you can get a great deal by waiting to make a hotel reservation until the day of your stay. Last-minute savings on hotels can be up to 60 percent, Ek said. You can find these deals through Priceline's last-minute deals search feature, the Hotel Tonight app and the site LastMinuteTravel.
Be aware that hotels won't start making those bargain rates available until 11 a.m. local time, Ek said. And the number of rooms they sell might be limited. "So, pick a destination, synchronize your watch and start counting down," he said.
Cruise: Book a Year in Advance
If you want to get the best price on a cruise, you need to do some planning. "You can get an excellent deal by booking a year out," said Carolyn Spencer Brown, editor-in-chief of Cruise Critic. This applies regardless of the time of year you plan to cruise.
You won't necessarily get a steal, but you're likely to get the room of your choice at a good value — which is important if you're traveling as a family. The cruise lines also tend to throw in extras — such as spa packages, excursion packages, drinks packages or free airfare — if you book well in advance, Brown said. Savings from booking early will vary depending on the cruise.
To get the best value, enlist a travel agent who specializes in cruises to help you book your trip. "The service they provide at no cost is amazing," Brown said.
7/7
Jodi Jacobson / iStock.com
Last-Minute Cruise: Book 10 Days to 3 Months in Advance
Cruise lines typically require passengers who've booked in advance to make a final payment three months before departure, Brown said. So, cabins tend to open up at this point if people decide not to go through with their travel plans. It's a great time to get a deal — if you're not picky about which cabin you get.
"A very good price on a cruise would be about $125 per person per night," Brown said. However, she has seen last-minute deals with rates as low as $30 per day. You'll find especially good last-minute deals on cruises that set sail to the Caribbean and Hawaii between Thanksgiving and Christmas — when fewer people travel. Look for these deals to pop up at the end of October, Brown said.
Keep in mind that booking a last-minute flight to the port could be more expensive. And last-minute deals on cruises aren't available until the actual last minute. You need to book at least 10 days to two weeks before departure.
About the Author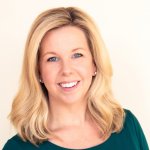 Cameron Huddleston is an award-winning journalist with more than 18 years of experience writing about personal finance. Her work has appeared in Kiplinger's Personal Finance, Business Insider, Chicago Tribune, Fortune, MSN, USA Today and many more print and online publications. She also is the author of Mom and Dad, We Need to Talk: How to Have Essential Conversations With Your Parents About Their Finances.
U.S. News & World Report named her one of the top personal finance experts to follow on Twitter, and AOL Daily Finance named her one of the top 20 personal finance influencers to follow on Twitter. She has appeared on CNBC, CNN, MSNBC and "Fox & Friends" and has been a guest on ABC News Radio, Wall Street Journal Radio, NPR, WTOP in Washington, D.C., KGO in San Francisco and other personal finance radio shows nationwide. She also has been interviewed and quoted as an expert in The New York Times, Chicago Tribune, Forbes, MarketWatch and more.
She has an MA in economic journalism from American University and BA in journalism and Russian studies from Washington & Lee University.