Best Trips To Take This Winter If You Make Over $100K

4 min Read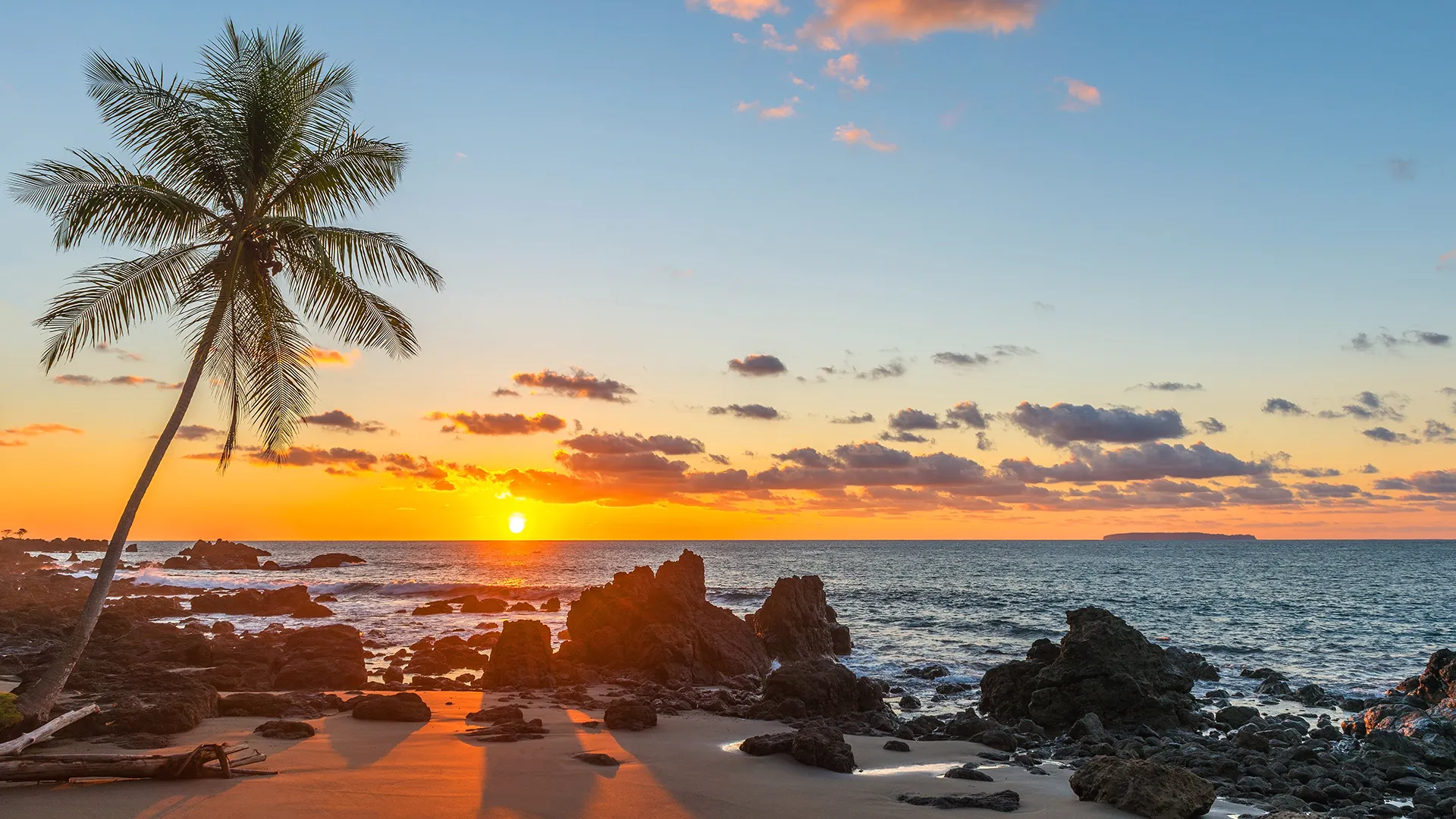 Make Your Money Work for You
US Virgin Islands
January flight: Miami (MIA) to St. Thomas (STT) approximately $350 roundtrip
Flight time: 2 hours and 45 minutes (nonstop)
Hotel accommodations: Emerald Beach Resort (3.5 stars), around $369 per night
Want to feel like you are traveling abroad without the hassle of a passport? Consider the U.S. Virgin Islands. Consisting of three incredible islands: St. Croix, St. Thomas and St. John, the USVI combines world-class beaches with a rich history. Located in the Caribbean, the warm waters and near-perfect year-round temperature make the USVI a sure win for those hoping to escape the cold. Beachfront hotels range in price from $225 to $800-plus per night.
Take Our Poll: How Do You Typically Split the Restaurant Bill?
Costa Rica
January flight: Orlando (MCO) to San Jose (SJO) approximately $400 roundtrip
Flight time: 3 hours 20 minutes (nonstop)
Hotel accommodations: Hotel Presidente (4 stars), around $172 per night
Another tropical paradise that is just a hop, skip and jump from the continental U.S. is Costa Rica. The country, located in Central America, is as unique as it is beautiful. Outdoor enthusiasts will love visiting the Arenal Volcano or the lush rainforest in La Amistad International Park. A perfect blend of old and new, Costa Rica should be on the top of your winter travel wish list.
Maui, Hawaii
January flight: Los Angeles (LAX) to Maui (OGG) approximately $300 roundtrip
Flight time: 5 hours 45 minutes (nonstop)
Hotel accommodations: Kaanapali Beach Hotel (3 stars), around $300 per night
While any Hawaiian island is other-worldly, Maui perhaps has the most to offer. The beaches are pristine, hiking is unparalleled and the cuisine is second-to-none. If you are willing to endure the almost six-hour flight from Los Angeles, you won't be disappointed.
Palm Springs, California
January flight: San Francisco (SFO) to Palm Springs (PSP) approximately $168 roundtrip
Flight time: 1 hour 28 minutes (nonstop)
Hotel accommodations: Hyatt Palm Springs (4 stars), around $400 per night
There is truly no more exceptional time to visit the desert than in the winter. The weather is unparalleled and the sunsets are spectacular. Palm Springs offers a one-of-a-kind getaway for its visitors. Whether you need a day at the spa or on the golf course, Palm Springs is one of the best places to escape. 
Make Your Money Work for You
Cabo San Lucas, Mexico
January flight: Los Angeles (LAX) to Cabo San Lucas (SJD) approximately $220 roundtrip
Flight time: 2 hours and 30 minutes (nonstop)
Hotel accommodations: Hyatt Ziva Los Cabos (all-inclusive), around $578 per night
Perhaps you need a vacation where everything is done for you. Cabo San Lucas offers several all-inclusive resorts, meaning once you arrive at the hotel, you don't have to worry about a single thing. Cabo is famous in West Coast circles for its impeccable beaches, warm temperatures and endless opportunities for adventure. 
Big Sky, Montana
January flight: Denver (DEN) to Bozeman (BZN) approximately $230 roundtrip
Flight time: 1 hour 52 minutes (nonstop)
Hotel accommodations: The Lodge at Big Sky (3 stars), around $400 per night
Make your Yellowstone dreams a reality by vacationing in Big Sky, Montana this winter. While it won't offer you a tropical paradise with warm water and sandy beaches, it will offer you the peace and serenity you likely crave this time of year. Get 360-degree views of jaw-dropping scenery. Turn off your cellphone and immerse yourself in nature in this awe-inspiring city.
More From GOBankingRates