5 Best UNESCO World Heritage Sites To Visit on a Budget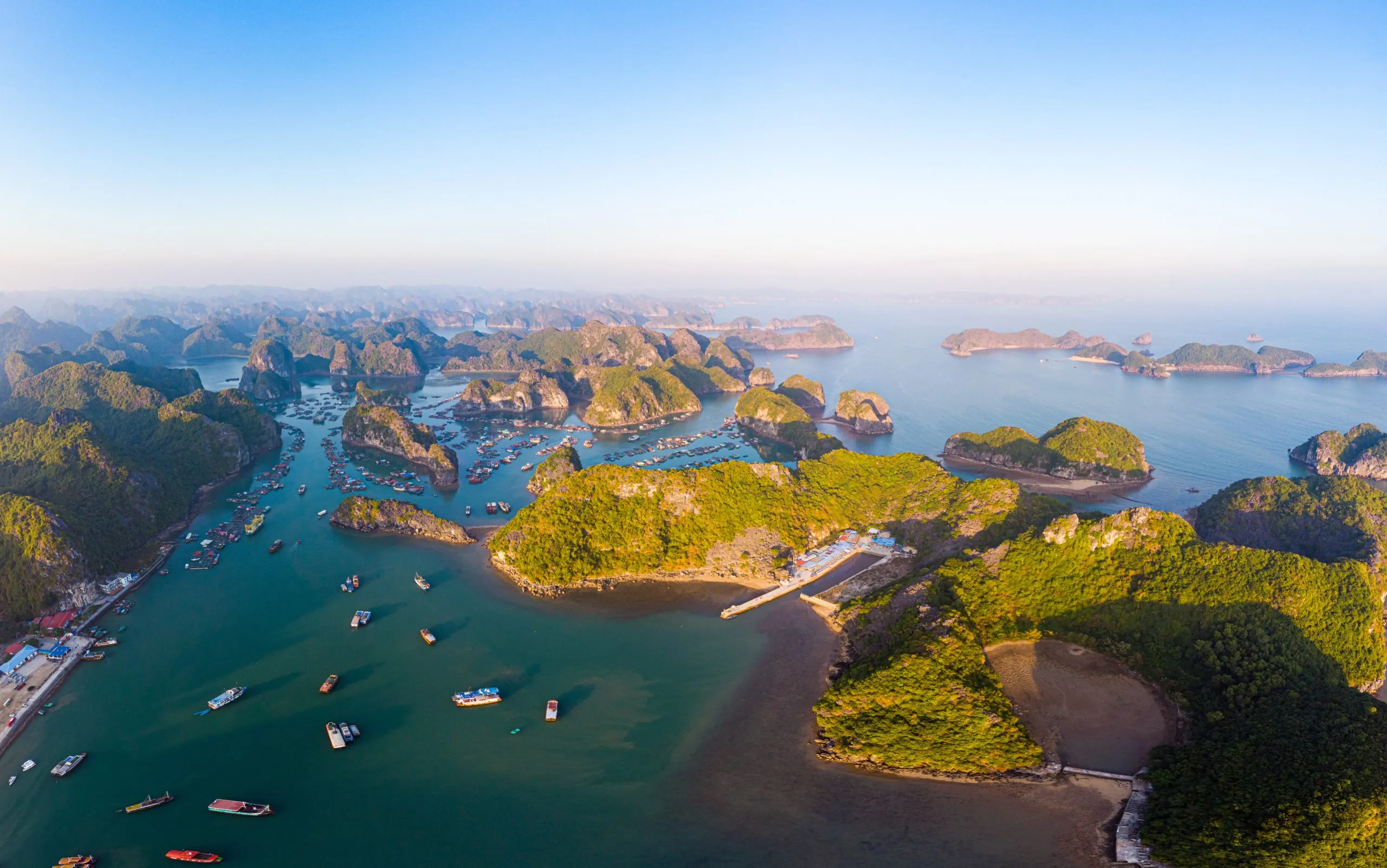 Some trips you take are meant to last a lifetime, especially when you travel around the globe visiting the 1,157 UNESCO World Heritage Sites, which are deemed to be the locations on Earth that hold historical and aesthetic qualities unlike anywhere else.
In order to be added to the UNESCO list, a site must fall under one of the 10 qualifying categories, including "to contain superlative natural phenomena or areas of exceptional natural beauty and aesthetic importance" or "be outstanding examples representing significant ongoing ecological and biological processes in the evolution and development of terrestrial, fresh water, coastal and marine ecosystems and communities of plants and animals."
While there are so many sites to visit and so little time, you might also find yourself with not a ton of money to spend on parking, entrance fees and everything else once you get there. Luckily, GOBankingRates reached out to some travelers to find out the best UNESCO World Heritage Sites to visit when you are on a budget.
Cité de Carcassonne
Otherwise known as "Historic Fortified City of Carcassonne," this French medieval citadel has been preserved to near perfection since the 13th century.
"I visited last year during the fall, and it was one of the highlights of my trip as well as an experience well worth the money," said Kristin Lee, the owner and author of the travel blog Global Travel Escapades.
"Visitors can walk through the Château Comtal and along the castle's ramparts for an entrance fee of $10 USD," Lee said. "And, if they purchase their tickets ahead of time, they can avoid the long lines that normally form from people purchasing tickets on site and have direct entry for no added cost." 
Lee also recommends staying in Toulouse, France, while visiting the historic site, then taking the hour or so train ride into Carcassonne. 
"From the train station, it's only a 20-minute walk to the UNESCO site," Lee said. "The total cost for this exact excursion, including transportation and admission fees, is $20 USD."
Make Your Money Work for You
Hospicio Cabañas
Mexico has a rich and vibrant history, but Guadalajara has one all unto itself with the Hospicio Cabañas. Formerly a Catholic-built structure for charity during the Spanish era, in 1980 it became the biggest orphanage to care for local children.
"Travel to Guadalajara is very inexpensive," said Paul Hudson of the blog Playas y Plazas. "There are direct flights from many destinations in North America and hotels in the area are very affordable. Entrance to the museum costs [80 pesos or about $4 USD] and is free on Tuesdays. Additionally, there is a free walking tour of the entire downtown area that ends at the Hospicio Cabañas."
This UNESCO site offers murals, history and a local taste for any tequila drinkers. 
"One hour outside of Guadalajara are the Agave Landscape and Ancient Industrial Facilities of Tequila," Hudson wrote. "This includes the Guachimontones archaeological site, the proliferation of the hacienda system during the Spanish era, and the development of the tequila industry as a part of Mexican popular culture." 
Archaeological Site of Volubilis
Strap on your Indiana Jones hat and get ready to dig into a historical archaeological site from the third century B.C.E. This notable outpost for the Roman Empire in Morocco eventually became the capital of Mauritania. Best of all: You don't need a lot of money to check it out.
"To make the most of my visit, I opted for a local guide, who was very knowledgeable about the history and culture of the site," said Adeel Khan of BusinessClass.com. "The cost of the guide was around $10 USD per day, and it was well worth it. The guide was able to point out details that I would have otherwise missed, and he provided valuable insights into the city's past."
Khan notes that admission costs about $5 USD for a day pass and that the park is open every day from about 8:30 a.m. to 4:30 p.m., but Khan recommends a morning visit to dodge the sweltering heat and crowds of tourists.
As far as getting to the actual site, Khan said, "Besides shared taxis from Fez, visitors can also take a local bus to the site from the nearby town of Moulay Idriss, which is even more affordable and provides a chance to experience local transportation."
Make Your Money Work for You
Taliesin West
Frank Lloyd Wright has several pieces of 20th century architecture listed as UNESCO sites, but Taliesin West is a National Historic Landmark in the arid foothills of the high desert McDowell Mountains in Scottsdale, Arizona.
This stunning home was Wright's winter escape — what he called "a look over the rim of the world"– as well as the desert laboratory that he started working on in 1937.
"I visited in the afternoon in April 2022 for an audio tour and fell completely in love with the property," said Rachel Semik of visitphoenix.com. "I happened to be visiting during a very unique exhibition called 'Chihuly in the Desert,' where Dale Chihuly has strategically placed his blown glass work throughout the property."
Semik said travelers need to make reservations for guided and audio tours. Both tours are indoor and outdoor and last 60-90 minutes, and the audio tours require visitors to bring their own phone and headphones.
The audio tour costs $39 for adults, $27 for students (13-25 with student ID), and $19 youth (6-12) while the guided tours are $49 for adults, $35 for students (13-25 with student ID), and $24 youth (6-12).
Lan Ha Bay in Cat Ba Archipelago
"Vietnam is renowned for its beauty and its affordability," said Jessica Schmit from the Uprooted Traveler, noting that Lan Ha Bay is no exception. 
Travelers looking to save some money might be surprised to learn that this site is helping to save the planet. UNESCO approved Cat Ba Archipelago for listing after finding it matched the criteria for the biodiversity consistency and preservation of "sustainably the outstanding universal values (OUV) for the generations today and future in conformity with the World Heritage Convention."
The best way to explore this beautiful landscape is by booking a cruise, Schmit said. A day trip costs around $30, and a multi-day cruise is around $300.
There are several options that travelers should research first to figure out what fits best in their budget, yet all of them come with incredible sights on Lan Ha Bay.
Schmit said, "Depending on what kind of tour you choose, you'll sail past these beautiful islands and may be able to enjoy additional activities, like kayaking between the islets, visit local floating villages, or explore some of the few inhabited islands."
More From GOBankingRates