4 Best Uses for British Airways' Avios & Other Exclusive Airline Membership Perks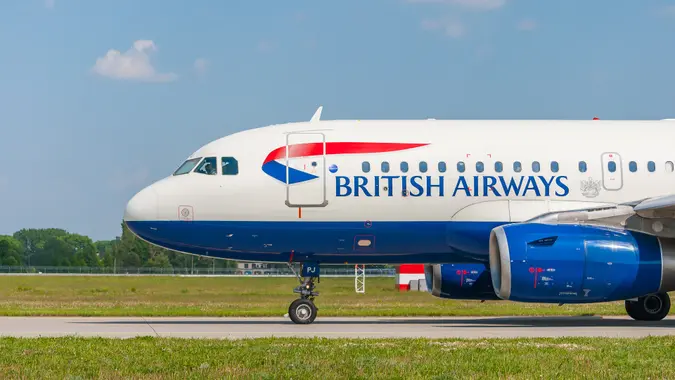 Bychykhin Olexandr / Shutterstock.com
Airline loyalty programs are designed to reward customers for their loyalty by offering various benefits, such as free flights, upgrades, lounge access and other exclusive perks. Among these programs, British Airways' Avios is one of the most popular and widely used in the airline industry.
But the proof is in the pudding, as they say. In some cases, British Airways' Avios can be quite lucrative, offering some of the best redemptions. In other cases, though, its fees and surcharges leave passengers with buyer's remorse.
To help you avoid regretting your choice, let's examine the best use cases for Avios. We'll also analyze some other perks British Airways offers.
What is British Airways' Avios?
Avios is the currency you earn when you join the British Airways Executive Club. You can earn these points when you fly but also when you shop for daily purchases, book a hotel or hail a ride on Uber or Lyft. Specifically, you can earn Avios by flying with British Airways and its partner airlines. You can also earn Avios using co-branded credit cards and purchasing with program partners.
Make Your Money Work for You
The redemption value of Avios might vary depending on the flight and class (economy, business class, etc.). Customers who use Avios strategically can save money on their travel expenses by taking advantage of exclusive perks offered by the program.
Best Uses for British Airways's Avios
British Airways's Avios is a loyalty program that allows customers to earn and redeem points for flights, hotel stays, car rentals and other travel expenses. Here are some of the best uses for British Airways's Avios:
Book a reward flight: Naturally, one of the best uses for Avios is booking a reward flight. However, there are a lot of variables that might affect which flights offer the best redemption. For instance, longer flights on British Airways, Iberia and Aer Lingus use disproportionately more miles than shorter flights. However, the opposite is true if you use Avios to book flights on partner airlines. Thus, it's best to compare a few flights before booking.
Seat upgrades: You can also use Avios to upgrade your seat. You can upgrade flights you have already booked or use your points to book a new flight. Additionally, you can upgrade a cash booking to the next cabin when available.
Hotel stays and car rentals: Besides flights, you can use Avios to book hotel stays and car rentals. British Airways partners with many hotels and car rental companies and you can use Avios to offset the cost.
Partial payments: British Airways lets you use Avios as a partial payment like some other loyalty programs. This is useful when you want to use points but don't quite have enough to cover the entire cost of the flight.
Other Exclusive Airline Membership Perks
Avios is far from the only benefit you get as a British Airways Executive Club member. British Airways offers several perks to its loyal customers, depending on their membership tier and the class of service. Here are some of the most notable perks:
Lounge access: British Airways gives you access to 30 dedicated British Airways lounges and more than 100 partner lounges worldwide. Anyone who is at least a Silver Executive Club member can generally access lounges, though this is subject to capacity limitations.
Priority boarding: Once you reach at least Bronze status with British Airways, you gain access to priority check-in and boarding. Gold members get first-class check-in and boarding.
Extra baggage allowance: Those who reach at least Silver status with British Airways can bring one extra bag at no additional cost.
Tier bonuses: You can earn tier bonuses with the British Airways Executive Club. Bronze, Silver, and Gold statuses give you points bonuses of 25%, 50% and 100%, respectively.
Companion vouchers: You can earn a companion voucher with British Airways when you spend enough with one of its branded credit cards. If you earn the voucher, you receive a second economy class seat for a companion traveling on the same flight.
Make Your Money Work for You
Bottom Line
British Airways's Avios has several perks for its members. Avios lets you book reward flights, including flights you book partly with points and partly with cash. You can also book hotels and rental cars with Avios. Another benefit of Avios is the ability to upgrade your seat.
But the British Airways Executive Club has several other benefits. For example, depending on your membership tier, you might gain lounge access, priority boarding, tier bonuses and more. Anyone who frequently flies with British Airways and its partners should be sure to take advantage of all the program's benefits.
More From GOBankingRates