Cheap Places To Travel on $100 a Day or Less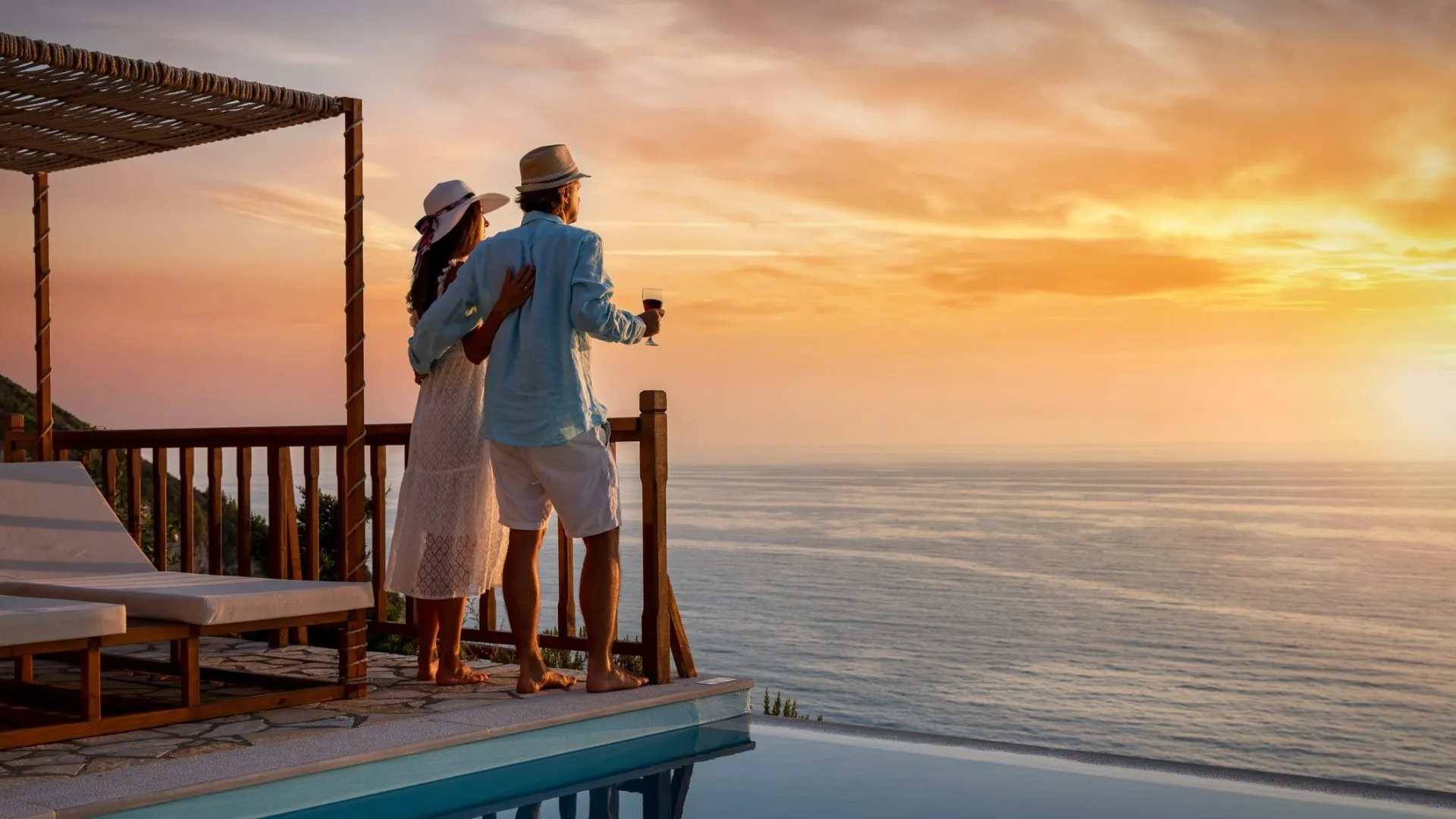 Although it's tempting to book a spontaneous trip to that Instagram-worthy locale on your bucket list, chances are you'll come back from those sought-after travel destinations with your pockets empty — or worse, stuck in debt for the foreseeable.
To help avoid such unpleasant outcomes, consider a cheaper alternative to a luxury destination. Many affordable vacation spots boast a mixture of affordable hotels, food and local transportation, along with all the sightseeing and experiences you could want out of a vacation. Here's a list of 15 hot destinations that you can visit for around $100 per day or less.
15. Ho Chi Minh City, Vietnam
Average cost per day: $60
The country of Vietnam is notoriously one of the most affordable in the world. Naturally, its largest city, Ho Chi Minh City, offers all the amenities of a bustling metropolis without breaking the bank. 
Hostels run anywhere from $24 to $50 a night, or up to $20 for private rooms, with budget hotels running as low as $15. Transportation will set you back around $1 to $2 a day. As far as food, you can get all the eclectic flavors of the country served in a variety of dishes that range from $3 to $10, which is less than some fast food meals you may be used to ordering.
Make Your Money Work for You
14. Buenos Aires, Argentina
Average cost per day: $85
Buenos Aires is known as "the Paris of South America," and Argentina's largest city (and capital) provides a world-class experience even for the budget-minded. You'll find affordable local transportation for around $0.30 a day, with a day's worth of meals costing around $7. Hotels for two people average around $64 a night, as well.
13. São Paulo, Brazil
Average cost per day: $33
With free concerts, plenty of running trails and food vendors, not to mention its top attraction, Ibirapuera Park, São Paulo is a great destination for the frugal spender. You can expect to spend as little as $10 per night for hotels and just under $3 on local transportation. Food is pretty easy on the budget as well, with the average cost for a day's worth of meals totaling out to around $19.
12. Bali, Indonesia
Average cost per day: $33
The tropical paradise of Bali is much more affordable than you might think. Visitors can stay in hostels for as little as $4 per night. If hostels aren't your thing, you can get a hotel for as little as $30 a night. As far as food, expect to pay around $15 per day for meals. Transporting yourself from place to place will cost roughly $0.60 a day.
11. Shanghai, China
Average cost per day: $78
Shanghai is an ideal city for budget travel. The cost of hostels starts at around $6 per night, with a midrange hotel costing about $85. Food will set you back about $32 a day. Meanwhile, transportation costs average out to just over $1 per day, making it one of the more affordable cities to get around in.
Make Your Money Work for You
10. Cancun, Mexico
Average cost per day: $62
Nestled against the Caribbean Sea, Cancun is a major tourist destination in Mexico, but it doesn't have to destroy your budget. Hostels start as low as $12 a night, with budget hotels averaging around $42. Meals at inexpensive restaurants can be had as low as $11. Travel costs hover around $1.30 a day. Along with the popular beaches and nightlife, visitors can swim with dolphins or tour the Chichén Itzá, a famous Mayan archaeological site.
9. Johannesburg, South Africa
Average cost per day: $89
The largest city in South Africa and one of the hundred largest urban areas in the world can be surprisingly affordable depending on where you stay. Hotels in the city start as low as $13 per night and average out at around $78. You can expect to spend around $40 on food per day, and just under $4 a day for transportation.
8. Athens, Greece
Average cost per day: $102.50
Home to ancient ruins such as the Acropolis and the Parthenon, Athens is perfect for history junkies. Hotels will cost you an average of $69 per night, though hostels hover around $24. You can expect to pay around $55 per day on meals, which is higher than many other destinations on this list. Public transit will probably cost you around $2.66 a day
7. Panama City, Panama
Average cost per day: $70
Located on the Pacific entrance to the Panama Canal, it's a hub of banking and commerce — as well as tourism. The city costs around $0.70 a day for transportation, and about $50 on meals. Plus, average hotel costs in Panama City are affordable at $70 per night, though hostels cost around $35 a night.
Make Your Money Work for You
6. Lisbon, Portugal
Average cost per day: $121
One of two cities in Portugal to be considered 'global,' the other being Port, Lisbon is home to bustling finance, fashion, arts and education. Expect to spend an average of $64 a night for hotels and $5 a day for transportation. Meals for the day will run around $52.
5. Abu Dhabi, United Arab Emirates
Average cost per day: $152
This major city on an island in the Persian Gulf (along with plenty of space on the UAE mainland) can often feel like a look into the near future. Expect to pay about $53 for a day's worth of meals. Local transportation will run about $1 a day, with hotels average about $98.
4. Prague, the Czech Republic
Average cost per day: $123
A travel hotspot for decades, Prague offers old-world charm, complete with businesses that have operated since the 16th century. You can dine at the city's restaurants for around $49 for the day. And expect to pay an average of $74 for each night at a hotel. Some of its many architectural attractions include Old Town Square, Charles Bridge and Prague Castle, the third-largest in the world
3. Dubai, United Arab Emirates
Average cost per day: $129
While the city of Dubai was largely a desert just two decades ago, it's now one of the most-traveled cities on the planet that now boasts the world's tallest building. Hotels in Dubai vary greatly in price, but if are booked in advance you can look for an average rate of $65. Daily meals will run about $61, with around $3 going towards transportation.
Make Your Money Work for You
2. Singapore
Average cost per day: $135
A sovereign island city-state, Singapore's history goes back nearly 1,000 years. To soak up this unique history for yourself, you'll be spending an average of $111 per night on hotels in Singapore — one of the more expensive lodging costs on this list. Of course, hostels average closer to $40 if that's more your speed. Meals will total about $56 each day, with transportation making up another $4 or so.
1. Madrid, Spain
Average cost per day: $115
As the capital of flamenco, Madrid offers exciting song and dance performances, along with a very active nightlife. As far as feeding yourself in Madrid, it will run around $52 per day. Transportation costs about $4 a day, while the average hotel runs about $89 per night. Hostels as usual are the more affordable option, starting at $28 a night.
More From GOBankingRates
Christian Long and Cynthia Measom contributed to the reporting for this article.