Why Corpus Christi Is One of the Best US Cities for Saving Money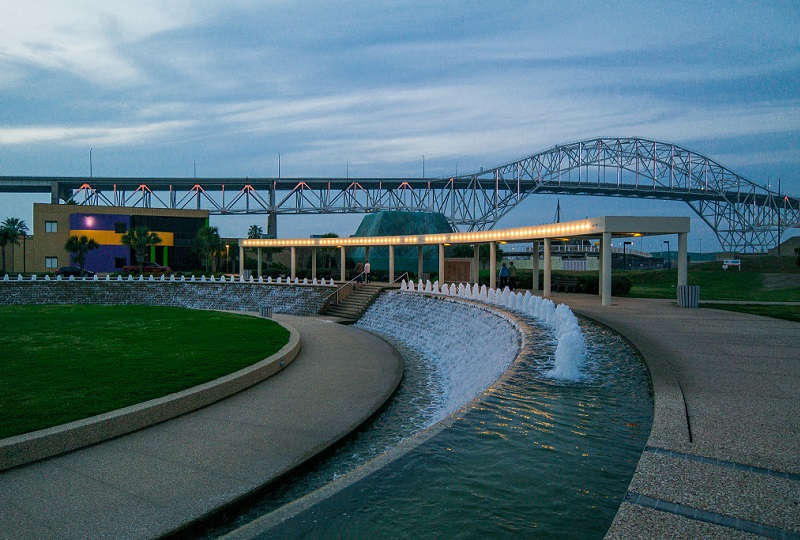 Corpus Christi, Texas, is a coastal community where residents can enjoy the bayfront beaches, great year-round weather and other attractions. Another benefit: They can also build their savings more easily than residents in other U.S. cities.
In GOBankingRates' ranking of the 10 best cities in the U.S. for saving money, Corpus Christi came in at No.10, one spot behind Arlington. While its median income of $49,336 is below the national median and its 8.25 percent sales tax is higher than you'll find in some other locations, the city makes it easier for residents to save money in three crucial ways.
Negotiate for these 5 job perks to save more money >>>
1. Job Opportunities
From looking at the data, it seems that people are having an easier time finding jobs in Corpus Christi than in the average U.S. location. The local unemployment rate is 4.9 percent, which is lower than the nation's 5.7 percent unemployment rate. Securing a steady paycheck should allow you to consistently increase your savings.
Naval Air Station Corpus Christi provides the most jobs in the city with 4,400 civilians on its payroll. Overall, many of the city's workers are employed in the government, service, and wholesale and retail trade sectors.
2. Low Gas Prices
There's less pain at the pump in Corpus Christi than there is elsewhere. At $1.83 per gallon, you'll pay considerably less than the national average, which is about $2.33 as of February 2015. That's a difference of 50 cents per gallon that you could pump into your savings account instead.
Read: The 7 Best Cash-Back and Rewards Gas Cards
3. Affordable Rent and Housing
Compared to other coastal cities, Corpus Christi is a much cheaper place to live.The median monthly rent is $840 — that's hundreds less per month than what you might pay in many major coastal cities such as Los Angeles, Long Beach and San Francisco. For example, a median one-bedroom apartment in San Francisco is almost twice as expensive as the median monthly rent in Corpus Christi.
With a population of 316,381 people, the "sparkling city by the sea" has a low population density, which could mean less competition for rentals than larger and more densely populated cities. This not only translates to lower rent payments but also can mean a better quality of life.
If you're ready to become a homeowner, the Corpus Christi housing market is also affordable. The median value of a house or condo is $113,900.
Related: How Much Does Renting an Apartment Really Cost?
The Bottom Line
Corpus Christi is among the 10 best U.S. cities for saving money because it offers opportunity, low cost of living and enhanced quality of life. Residents can take advantage of the relatively stable job market, low transportation costs and low housing costs to put the money they save into savings accounts, CD or other types of deposit accounts that enable them to achieve long-term financial goals. With all of the cost-saving benefits of living in Corpus Christi, you should be able to visit the beach on your time off instead of taking a second job to make ends meet.
Survey Methodology: Cities are ranked according to the GOBankingRates indicator, which scored the 100 largest U.S. cities by population in each of the following: population, sales tax, median house/condo value, median monthly rent, median income, unemployment rate and gas prices. Each criterion was weighted equally, and scores in each category were combined to calculate final rankings.
Additional Sources: Unemployment rate — Bureau of Labor Statistics; sales tax — sale-tax.com; median home/condo price, median monthly rent, median household income and unemployment rate — City-Data.com and Zillow.com; average daily gas prices — gasbuddy.com.
Note: Official rankings are adjusted to accommodate ties — some numbers might be skipped in order to reflect a range of 1-100.
Photo credit: Nan Palmero