Dave Ramsey: 6 Easy Steps To Save For a Vacation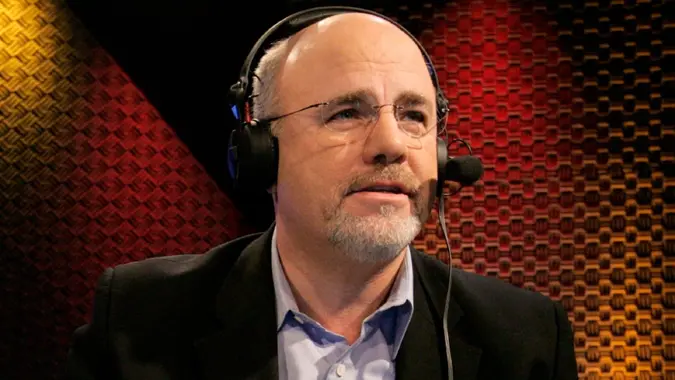 Mark Humphrey / AP / Shutterstock.com
Famed financial personality Dave Ramsey is well known for offering advice on a wide range of financial topics, from paying off credit card debt to saving for retirement.
On his Ramsey Solutions website, he recently tackled a subject that can often lead to overspending: going on vacation. According to Ramsey, it's easy to let spending get away from you when you go on vacation, but it's essential that you don't.
Here are his suggestions for how to go on vacation without racking up debt.
Choose Your Dates Carefully
When Ramsey suggests that you choose your dates carefully for a vacation, he doesn't just mean the actual time when you travel.
Yes, it's important to find the cheapest ways to travel, such as vacationing during shoulder season or off-season, flying on less expensive dates like Tuesday and Wednesday or starting a hotel stay on a Sunday. But Ramsey also stresses that if you're currently in debt, it's really not the right time to take a vacation at all. As Ramsey sees it, the "when" of when you should travel is "when you're out of debt." 
Pick the Right Destination
Ramsey says there are two important considerations when picking a travel destination.
The first is that you make it for you. In other words, go somewhere that will give you personal fulfillment, and avoid the current tendency to pick only flashy destinations in an effort to get likes on social media.
Make Your Money Work for You
The second — and perhaps most important — consideration is that you should only travel to a place that you can afford. For example, you might dream of a 135-day around-the-world cruise. But if your budget is more suited to a three-day weekend getaway, do the prudent thing and travel within your means.
Do the Math
When planning for your vacation, it's essential that you do the math and compute all of your costs before you decide to go. Some things to make sure you don't overlook include the following: 
Transportation, including airfare, car rentals, trains and/or taxis
Lodging, be it a hotel/motel, Airbnb or hostel
Food, from groceries and restaurants to snacks
Activities, such as tours and attraction tickets
Shopping, including souvenirs
Miscellaneous costs, such as tips, visa expenses, baggage or unexpected fees
Once you add up all the costs, shop around. It's likely that you can find lower costs on at least some of those items, making your trip more affordable.
Budget Ahead of Time
Ramsey endorses using the EveryDollar app to plan out your pre-vacation budget. The app allows you to enter your budgeting goal and track your progress as you save. But whether or not you use that Ramsey Solutions app, the important thing is that you create your budget well before your actual trip — using the real-world data you already researched — and plan out the steps you will take to save that amount of money. For example, if you have one year to save $2,400 for your vacation, you'll need to set aside $200 per month.
Make Your Money Work for You
Boost Your Vacation Savings Account
There's no such thing as "over-saving" for a vacation. If you end up with more money in your travel savings account than you imagined, you can either have an even more extravagant vacation or put that "extra" money towards your investments. Ways that Ramsey suggests you can boost your vacation savings account include the following:
Trim your streaming services
Work extra hours
Pick up a side hustle
Plan your meals to save on groceries
Sell unwanted or unneeded items in your home
Try a no-spend challenge for a week or a month
Drop other "vacation-like" spending on things like concerts or day trips and focus on your planned holiday instead 
In addition to your regular, budgeted savings, add any money you earn or save from these tips to your vacation fund. 
Track Your Actual Vacation Spending
Tracking your actual spending while you're on vacation spending is just as important as planning it out beforehand.
Ramsey stresses that if you want to achieve financial freedom you cannot go into debt, so avoid the temptation to use a credit card to pay for your trip. If you're following your budget, you should have a set amount of money allocated to each possible expense on your trip. Track those figures as you enjoy your vacation to ensure that you don't end up overspending in any category. If you're about to run out of money in a particular category, such as your food/eating out expenses, you'll have to make adjustments so that you don't run out of your allocated funding before you finish your trip. 
Make Your Money Work for You
More From GOBankingRates