Destinations to Explore While the Dollar Is Still Strong

8 min Read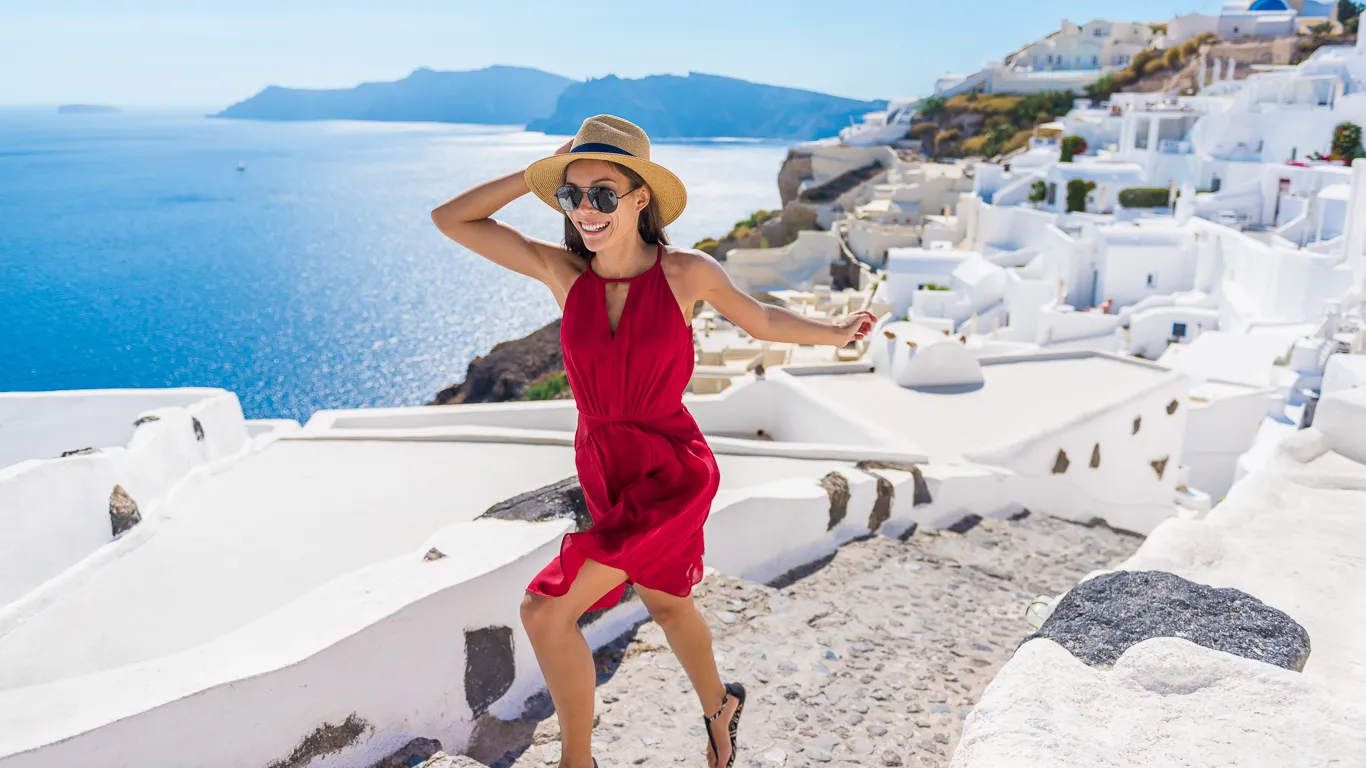 One of the best ways to make your vacation affordable is to stick to your budget. After all, money saved is money that can be used for more travel. The first step in setting a budget is figuring out the exchange rate in your destination. In addition to finding good, inexpensive travel deals, a favorable exchange makes your money go further.
The U.S. dollar is currently strong against a number of currencies, making international travel more affordable. Depending on your destination, everything from lodging to food and excursions can cost significantly less in local currencies.
Check the U.S. Dollar Index to find out when the dollar is strong. It shows the currency's fluctuations against a group of currencies like the euro, Canadian dollar and Japanese yen. This index was as high as 164.72 in February 1985, and as low as 71.32 as recently as April 2008. The index was sitting at 96.99 mark on May 22, 2017, denoting a pretty strong position.
The dollar's value can fluctuate based on market forces and U.S. monetary policy. Political events like elections can also affect the long-term strength of the dollar. Either way, now is definitely a good time to put your greenbacks to good use in some of these exotic — and affordable — destinations.
Australia
Today: $1 = 1.34 AUD (Australian dollar)
In August of 2012, the rate was as low as $1 = .945 AUD
Getting to the land down under is a long, long trip. The silver lining is that you'll be able to enjoy so much more for less when you get there. If you plan on experiencing iconic attractions like the Sydney Opera House or snorkeling in the Great Barrier Reef, your strong dollar will be well spent.
Australia won't be your cheapest option as far as travel destinations go. But if it's on your bucket list, this would be an ideal time to cross it off due to the favorable exchange rate.
Also in Travel: Places You've Got to Visit Before They Disappear
Brazil
Today: $1 = 3.27 BRL (Brazilian real)
In May of 2012, the rate was as low as $1 = 1.967 BRL
Brazil is another country that falls into the somewhat-of-a-bargain category. It can be affordable considering the current position of the Brazilian real against the U.S. dollar. In addition to the exchange rate, you'll save on housing and meals with one caveat: Avoid the uber-touristy areas and seasons if possible.
We're not suggesting that you skip fun places like Rio or that you totally forgo Carnival. But if you really want to experience Brazil in the most budget-friendly way, pick and choose some experiences for a more affordable travel experience. If you're planning a 10-day stay, spend maybe three of them in Rio. If you're coming for Carnival, consider shared accommodations for cheaper rates on room and board.
Make Your Money Work for You
Canada
Today: $1 = 1.35 CAD (Canadian dollar)
In September of 2012, the rate was as low as $1 = .97 CAD
You don't have to go very far to enjoy the strength of the U.S. dollar as a traveler. Canada, our northern neighbor, is incredibly accessible for much of the U.S. population — it's just a short trip via car or even quicker by plane.
Canada is just different enough to provide good, diverse options as a travel destination. Its national parks are popular destinations for hiking, camping, rafting and wildlife-spotting, while the country also boasts a number of beaches bordered by lakes and oceans.
Canada and its territories are also home to many festivals, sporting events and culinary scenes that seasoned travelers will enjoy.
Cuba
Today: $1 = 26.5 CUP (Cuban peso)
The exchange rate for this currency doesn't really change against the dollar due to some special circumstances. It's not traded internationally and there's a dual currency system in place on the island: the Cuban peso (CUP) and the Cuban convertible peso (CUC.) The latter is always pegged to the U.S. dollar at a ratio of 1:1 while the former is set at 26:1. The CUC incurs a 13-percent tax when being converted from U.S. dollars.
These monetary oddities aside, the exchange rate is pretty darn good for a Caribbean destination. You'll primarily use the CUC in touristy areas. And even though the peso is pegged to the dollar, you'll still find prices in CUCs to be pretty inexpensive. If you can get around like a local, you'll use CUPs and enjoy Cuba on the cheap.
Greece
Today: $1 = .89 EUR (euro)
In May of 2014, the rate was as low as $1 = .72 EUR
Greece, one of the least expensive Euro-Zone countries, can be either ridiculously expensive or unbelievably cheap. It all depends on the kind of traveler you are. As a single young person, a backpacking-style vacation will definitely save a lot of money. If you've got a family, maybe you can't rough it but you still don't want to break the bank.
Whatever your travel style, Greece can deliver on ancient ruins, beautiful beaches, scrumptious food and unmatched hospitality. Dorm-style hostels will set you back beginning at about $10 a day, and you can easily get by on delicious street food around the same daily cost. You could also save money by avoiding the peak of tourism season of July and August.
Don't Miss: What It Costs to See These 7 Ancient Ruins Around the World
Indonesia
Today: $1 = 13,303 IDR (Indonesia rupiah)
In May of 2012, the rate was as low as $1 = 9,180.00 IDR
Southeast Asia is known to be one of the most budget-friendly travel regions in the entire world. Indonesia is home to Bali — an increasingly popular island travel destination.
Lodging can be expensive for the luxury traveler, but also extremely low-cost for the budget traveler. The country's stock of affordable lodging makes it very attractive to those touring the region on a limited budget.
Travelers can enjoy beautiful beaches, tropical weather and nature-exploring excursions in the touristy areas. If you're visiting Indonesia, consider traveling to one or more nearby countries with similar exchange rates: Laos, Cambodia, Thailand or Vietnam.
Make Your Money Work for You
Japan
Today: $1 = 111.29 JPY (Japanese yen)
In September of 2012, the rate was as low as $1 = 77.86 JPY
Although it's often at the top of the cost-of-living index, Japan is surprisingly affordable for travelers. There's a lot in the way of hostels, capsule hotels and vacation rentals if you don't mind less-than-luxurious accommodations. It's not uncommon to find nice lodging for less than $30 to $40 a night.
Japanese food is delicious and wallet-friendly; a sushi meal typically ranges from $10 to $20, depending on where you eat. If you plan to visit different regions in Japan, a one- or two-week railway pass could be the highest price expense you encounter at over $300.
Mexico
Today: $1 = 18.66 MXN (Mexican peso)
In May of 2013, the rate was as low as $1 = 12.03 MXN
Mexico, another relatively close destination, is a fun place for so many reasons: The language, culture, nightlife and well-designed tourist spots make it a great place to put your dollars to use. Even so, watch for hidden vacation expenses.
Depending on what you're in the mood for, you can explore Mexico's intriguing cultural scene from a variety of angles. Learn about the ancient Mayans along with the Spanish colonial period while experiencing these influences on Mexican art and culinary practices.
Finally, you won't want to come to Mexico without hitting some of the best beaches in the world. With shorelines on both the Caribbean Sea and the Pacific Ocean, the options are plenty based on your preference for nightlife, family-friendly fun or something in between.
South Africa
Today: $1 = 13.23 ZAR (South African rand)
In May of 2012, the rate was as low as $1 = 8.17 ZAR
Known to cater to backpackers and nature explorers, South Africa boasts a number of friendly features for affordable travel. Food is pretty cheap and plenty here, and lodging known as "dorms" are reasonably priced. A quick search on Airbnb shows rates as low as $10 a night, although popular destinations like Capetown will be more expensive.
Transportation can get a bit tricky, but there are affordable options like Uber, car shares, minibus shared taxis and car rentals. For most Americans, this will be a long way from home, but the vacation value you'll get for your money will be well worth the trip.
Turkey
Today: $1 = 3.56 TRY (Turkish lira)
In February of 2013, the rate was as low as $1 = 1.74 TRY
Turkey has a rich cultural history that's still mostly unexplored by the average U.S. citizen. The current exchange rate makes this another great destination for affordable travel.
You'll find modern cities and amenities throughout Turkey, along with ancient ruins, gorgeous beach towns and striking mosques. There are mountains for hiking and other natural wonders like the travertine palaces of Pamukkale.
The favorable exchange rate will also save you a lot in the way of fares and wares. Unique finds at local artisan markets can cost less, while kiosks selling street food can be surprisingly affordable as well.
Up Next: How to Travel the World for Practically Free
Exchange rates verified on May 22, 2017.
About the Author