8 Extra Travel Costs To Factor in When Traveling With Kids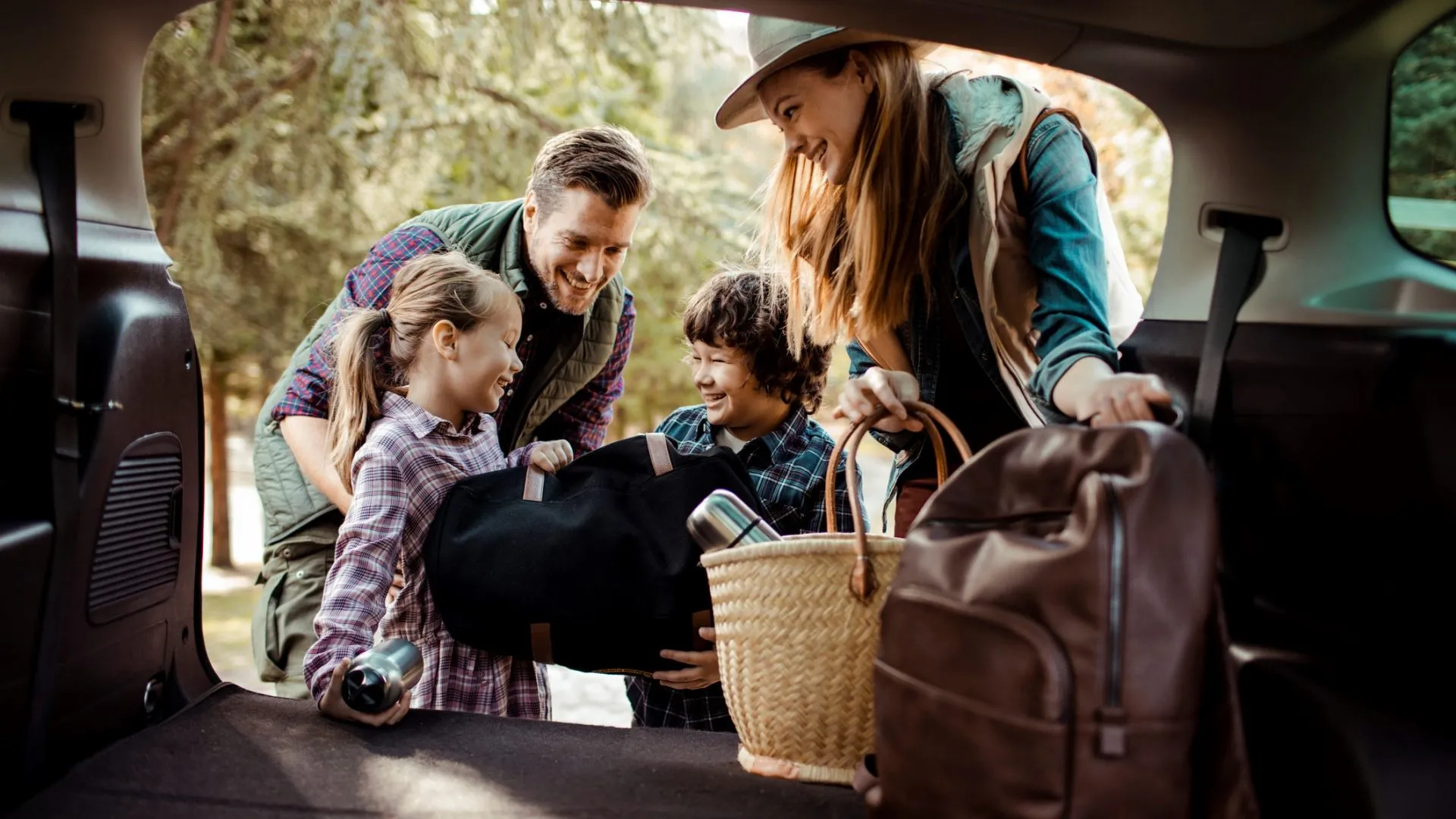 Mild Illness
Kristi Ruth — RD, LDN and founder of Carrots & Cookies — is a mom of three kids, ages seven to 14. Ruth has taken over 100 flights with her kids and often travels as a family of five together. One extra expense many families don't anticipate is when the kids get sick.
While most families won't travel when someone is sick, Ruth said many forget to consider that one or more family members can get hit with an illness while away. A combination of a lack of sleep, poor hydration and nutrition and the increased stress of traveling can weaken your immune system.
Ruth recommends families traveling with kids make sure to pack a thermometer, Tylenol and cold medicine. Not packing these items may result in trying to find and stop at a local pharmacy to make a purchase. (The same goes for packing first aid ointment and bandages.)
Make Your Money Work for You
Snacks
Whether you're traveling via road trip, by train or on a long flight, packing extra snacks keeps hunger pangs satisfied in growing kids. It also helps keep costs down, knowing parents won't need to make expensive purchases at an airport terminal or swing by a local convenience store.
Air Travel Expenses
If you're taking a flight with children, there are a few air travel expenses that may cost parents a little extra. 
One expense that can quickly add up depending on how many bags you've packed is carry-on luggage. Check in with your airline to determine how many personal items and carry-on items each person in your family is allowed to bring on the plane. If your items do not meet the airline's requirements, you may be asked to check your luggage and pay a fee for the checked items.
Another lesser discussed, but still quite important expense is the added cost to sit together. Ruth said many airlines may charge more for you to pick your own seat. If your family wants to sit together, you may wind up paying a bit more for it. 
In the case of airlines that do not assign seats, like Southwest Airlines, Ruth said you may qualify for family boarding up until age six. However, there is still no guarantee that your entire family will get to sit together. 
"If your youngest traveler is older than six years old and you want to sit together, you will want to pay the extra fee for 'early bird check in' to ensure you are not one of the last to board," said Ruth.
Transportation
Families often need bigger cars to accommodate every person on board as well as travel gear packed along for the trip.
If you plan to rent a car, consider upgrading to an SUV or a van that will be able to fit everyone on board. Those heading to places or events as a group may need to opt for the extra-large options available through rideshare companies like an Uber XL. Remember to make sure the vehicle fits everyone on board and can accommodate a car seat, booster seat and any remaining luggage.
Hotel Stay
Keri Baugh, owner and travel writer at Bon Voyage With Kids, has a family of five that can't fit into a traditional hotel room with two queen beds. "We often need a rollaway, a junior suite or we need to bring an air mattress (which we can check in a duffel bag)," said Baugh. 
Families staying in hotels do need to factor in any added expenses for rollaways, larger rooms that may fit in sofa beds, or luggage for a checked air mattress. Check in with the hotel you plan on staying at to see what accommodations they offer families. Some may allow families staying as guests to rent strollers, Pack 'n Plays and high chairs and have them delivered to your hotel room — or have complimentary breakfast available each morning for the entire family.
Make Your Money Work for You
Travel Gear
Martha Villaroman, founder of Go Places With Kids, has five people in her family including three kids. Traveling with kids, especially young kids, often requires the purchase of travel gear. 
"Some of the gear you might need to purchase includes a travel stroller, baby carrier, toddler bed, travel car seat and airplane activities and snacks," said Villaroman. "All of these items are an added expense that is definitely worth it to make your trip with kids go as smoothly as possible."
Some of these expenses will change as kids grow up. Villaroman said parents traveling with babies and toddlers will often need to pay for travel gear for trips, but there is much less specialized gear for older children.
Water Bottles
Staying hydrated is important for all family members during a trip, but most parents would prefer not to pay for expensive bottled water in spaces like airports.
"To save money, bring empty water bottles and fill them up at a drinking fountain after you go through security," Ruth recommends. "If you forget to do this, expect to pay for beverages while you wait for your flight."
Souvenirs
No family trip is complete without souvenirs! Parents may budget ahead of time and allot kids one souvenir per trip that does not go over a specific price tag. This ensures each kid has a special memento to bring back from their trip and a memory they'll cherish forever.
More From GOBankingRates

BEFORE YOU GO
See Today's Best
Banking Offers