Breathtaking Sights Around the World You Can See for Free (Once the Pandemic Is Over)
These eye-catching sights are the right price.
lazyllama / Shutterstock.com
1/20
Jon Bilous / Shutterstock.com
1. The Bixby Creek Bridge
Located in California along the Big Sur coast, Bixby Bridge offers canyon and ocean views from a height of 260 feet. The site is free to visit -- and photograph -- though road closures mean that it's currently only accessible from the north.
See the World on Company Time: 20 Highest-Paying Jobs That Let You Travel the World
2/20
MoMorad / Getty Images
2. The Getty Center
Perhaps one of the neatest and most affordable things to do in Los Angeles is visit the Getty Center, where you'll find spectacular art and architecture. Located atop a hill and offering gorgeous views of the city, the museum is open every day of the week except Monday. Admission is free, and parking costs $20 or $15 after 3 p.m.
Know Before You Go: 13 Insider Secrets From Travel Agents That Will Save You Money
3/20
Jon Bilous / Shutterstock.com
3. The Baltimore Museum of Art
General admission to the BMA is free, but some special exhibitions have entry fees. Don't miss the Janet and Alan Wurtzburger Sculpture Garden and the Ryda and Robert H. Levi Sculpture Garden, located just outside the museum.
4/20
Dean_Fikar / Getty Images
4. The Alamo
A must-see San Antonio destination, The Alamo is a monument to the pivotal battle of the Texas Revolution. Discover exhibits on the Revolution and take a tour of the battlefield. The Alamo helps make San Antonio a cheap travel destination you'll actually want to visit.
Save, Save, Save: Cheap Place To Travel On $100 a Day Or Less
5/20
f11photo / iStock.com
5. The U.S. Capitol Building
Stop by the U.S. Capitol, seat of the Senate and House of Representatives. The historic building has undergone numerous architectural changes since President George Washington set the first cornerstone in 1793, but it is still a sight worth beholding.
6/20
BHammond / Shutterstock.com
6. Canyon Road
Stroll through more than 100 galleries, boutiques and restaurants along Canyon Road. This half-mile-long historic district is located in Santa Fe, New Mexico.
7/20
jnnault / iStock.com
8/20
Songquan Deng / Shutterstock.com
8. Niagara Falls at Night
Head to Ontario, Canada, and walk along the parkway at night to see the majestic falls illuminated by a rainbow of light.
9/20
Robert Gray / Flickr.com
9. The Kensington High Street Roof Gardens
Based on the Alhambra in Granada, Spain, this London site consists of three magnificent gardens. See a wide array of English plants and flowers and Mediterranean trees.
10/20
Mario Savoia / Shutterstock.com
10. The Golden Gate Bridge
Visit Battery Spencer for the best view of San Francisco's Golden Gate Bridge, which is one of the most popular U.S. tourist attractions. You can also take in the city from this vantage point.
11/20
ChrisBeverly2070 / Getty Images
11. Mount Rushmore
See American presidents carved in stone at Mount Rushmore National Memorial in Keystone, South Dakota. Parking is just $11 for cars, RVs and motorcycles.
Travel Prep: 10 Financial To-Dos Before Going on a Trip
12/20
Thomas / Flickr.com
12. The Gaylord Opryland Resort
Visit this spectacular hotel, located just a short walk from the Grand Ole Opry. One of the most lavish resorts in Nashville, it features nine acres of indoor gardens and waterfalls.
13/20
Andrei Rybachuk / Shutterstock.com
13. St. Peter's Basilica
This iconic church in Vatican City is one of the holiest Catholic sites in the world. Visit to see breathtaking artwork, including Michelangelo's Pieta.
14/20
f11photo / Shutterstock.com
15/20
f11photo / Getty Images
15. Navy Pier
Don't miss out on this Windy City must-see. A historic pier that has been transformed into an entertainment destination, Chicago's Navy Pier sees 9.3 million visitors annually. Some individual attractions have fees, but there's no charge to walk the pier.
16/20
Sharon Cobo / Shutterstock.com
16. Monhegan Island
Absorb the one-of-a-kind view from the rocky cliffs of Maine's Monhegan Island, a 1-square-mile island beloved for its wild beauty. Admission is free, but round-trip ferry service from New Harbor costs around $38 per adult.
17/20
efesenko / iStock.com
17. The View Over Kotor
Skip the popular path from Old Town, which costs 3 euros, and depart via the North Gate. Walk across two bridges and turn right to find the original -- and free -- path to the Castle of San Giovanni. According to Sarah Pavlovic, publisher of the Montenegro Pulse, this alternate path offers a much easier hike along with the same beautiful views of the Bay of Kotor.
18/20
Mimadeo / Shutterstock.com
18. San Juan de Gaztelugatxe
Cross the bridge and climb the 241 steps to the top of San Juan de Gaztelugatxe -- a must-see attraction in Spain's Basque Country. When you reach the church, ring the bell three times and make a wish.
19/20
FilippoBacci / iStock.com
19. Piazzale Michelangelo
Discover a view of one of the world's most beautiful cities -- Florence, Italy -- from Piazzale Michelangelo. The structure was designed in 1869 by architect Giuseppe Poggi.
20/20
Savyanvi / iStock.com
20. The Gateway of India
An 83-foot arch overlooking Mumbai Harbor, the Gateway of India marks the country's main port. Constructed in 1924, it's now a popular spot for tourists, food vendors and photographers.
More From GOBankingRates
About the Author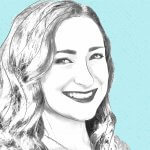 Autumn Rose is a Baltimore-based writer with experience as a reporter, ghostwriter, and copywriter businesses nationwide. She launched her career as a local newspaper reporter and since then her work has been published in national journals, regional magazines, local papers, and countless online media outlets and blogs.