Free Things You Can See on Your Vacation Across the US

5 min Read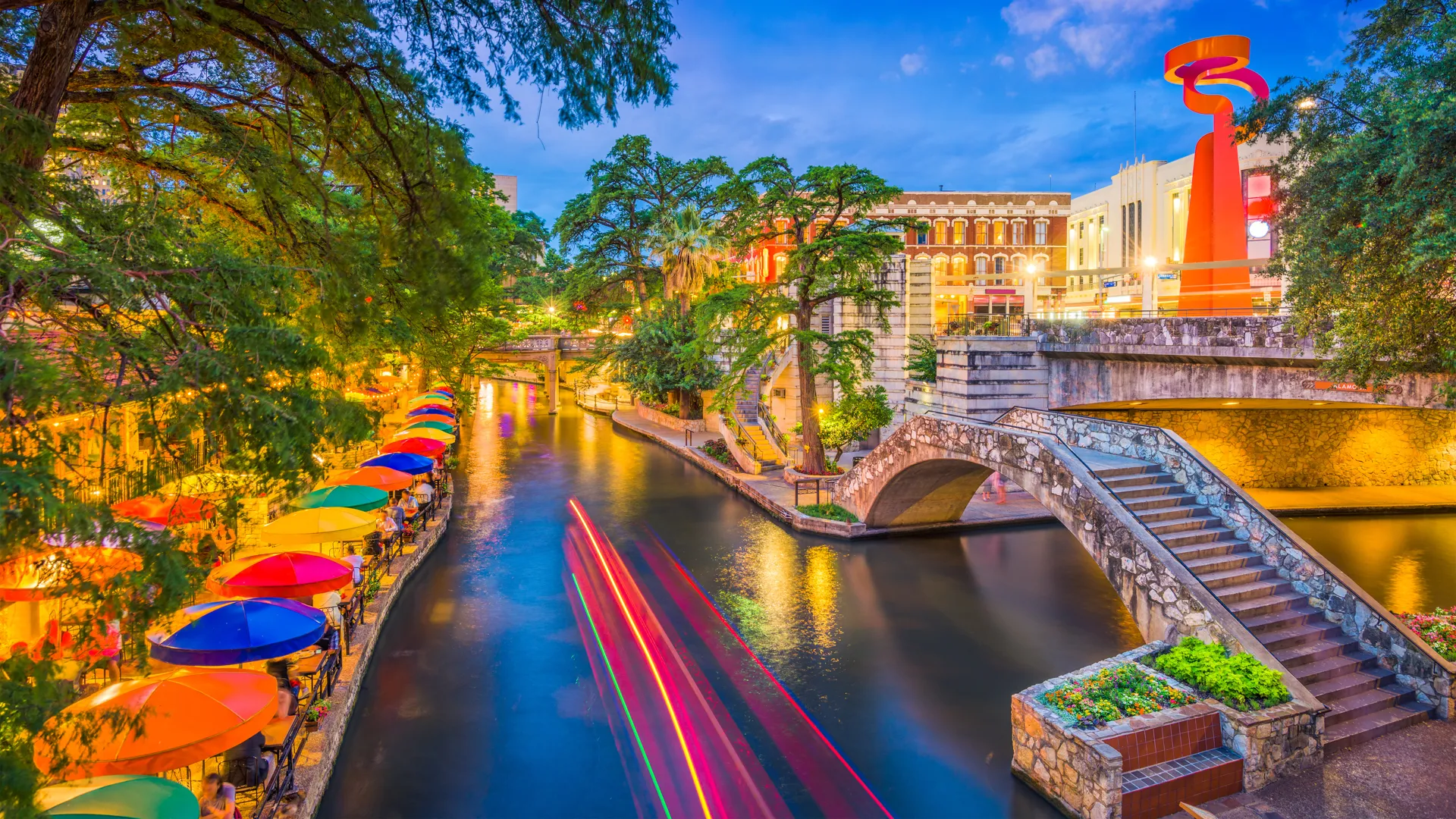 Make Your Money Work for You
Avenue of the Giants in California
If you're a nature lover who likes a good road trip, you don't want to miss out on visiting the Avenue of the Giants, 31 miles of green grandeur in Northern California's Humboldt County. Here, some of the oldest and largest redwood trees in the country reside. Drive the whole thing, or stop and check out Eel River, a federally-designated Wild & Scenic waterway with swimming, fishing and paddling spots.
Check Out: Cheap Places To Travel On $100 a Day Or Less
The Chihuly Bridge of Glass in Washington
Renowned glass sculptor Dale Chihuly, known for his big, wild glass sculptures, created this masterpiece in Tacoma, Washington. The 500-foot pedestrian Bridge of Glass spans the Thea Foss Waterway and leads straight to the Museum of Glass and includes three amazing Chihuly glass installations.  The bridge remains open 24 hours a day. And if you decide to check out the Museum of Glass, too, while it's not free, admission cost is only $20 for adults, $10 for local residents and free for children under 17.
If You're Driving: How To Save Money on Rental Cars for Your Upcoming Trip
Petroglyph National Monument in New Mexico
Petroglyph National Monument is one of the best sites to see ancient petroglyphs in North America. Located in Albuquerque, New Mexico, the symbols and designs that are carved into volcanic rocks by Native Americans and Spanish settlers are between 400 and 700 years old.  You will need to be prepared with good walking shoes as you descend into several different canyons. While the monument itself is free, it does cost a few bucks to park.
For Your Travels: The Best and Worst Airlines for Cheap Flights
Rocky Mountain Motorcycle Museum in Colorado
If you love classic cars, take a twist on them by visiting the Rocky Mountain Motorcycle Museum in Colorado Springs, Colorado. This museum, open since 1992, focuses on the preservation of antique and classic motorcycles from the early 1900s through the 1970s. In addition to the bikes themselves, the museum displays memorabilia and information about "local motorcycling icons."
Tips: Things You Can Get For Free in Every State
Photo Disclaimer: Please note photo is for representational purposes only.
Make Your Money Work for You
San Antonio River Walk (Paseo del Rio) in Texas
If you're not sure exactly what you want to do in Texas, make your way along the San Antonio River Walk — 15 miles of food, shopping and entertainment all along the San Antonio River await. From there, you're also not far from such historic sites as the Alamo and the King William Historic District.
Good To Know: 35 Things Your Hotel Will Give You for Free
Cumberland Island in Georgia
This barrier island of Georgia is both rich in history and in natural beauty. According to the National Park Service website, "Here pristine maritime forests, undeveloped beaches and wide marshes whisper the stories of both man and nature." With over 9,800 acres of preserved wilderness, beach and nature lovers alike should not miss this stop on any tour of the U.S.
Travel Prep: 10 Financial To-Dos Before Going on a Trip
National Mall and Nation's Capitol in Washington D.C.
There's so much to explore in the nation's Capitol that you can't go wrong spending even a few days wandering through some of the most historic sites in the U.S. From the Washington Monument to the Lincoln Memorial, Arlington Cemetery to the Library of Congress and many more monuments of historical significance, a visit to D.C. will cost you little, but leave you rich in history.
Make the Most of Your Spending: 10 Credit Cards To Consider for Travel Rewards
Morse Farm Maple Sugarworks in Vermont
When you think about Vermont, if maple syrup and sugar come to mind, then you'll want to check out the free tour and tasting at Morse Farm. Here, you can also experience "multimedia displays in a real woodshed theater," hiking along trails, a country store and a farm life museum.
Find Out: Where To Skimp and Where To Splurge on Your Vacation
Make Your Money Work for You
Central Park and Coney Island in New York
New York City itself is an attraction you could spend weeks wandering through without paying a dime and never be bored. But if you're heading to the Big Apple, you should really check out some iconic New York sights: Central Park is a refreshing stretch of green (or yellow and orange in the fall) that runs through Manhattan. But it's more than just a natural respite — there are seasonal activities, such as ice skating, performance halls, museums, sculptures and a variety of tours. Coney Island Boardwalk is a three-mile stretch of entertainment and food, including amusement rides, sports, an aquarium and the beach, of course.
More From GOBankingRates
About the Author