15 Fun (and Cheaper) Disneyland Alternatives for the Summer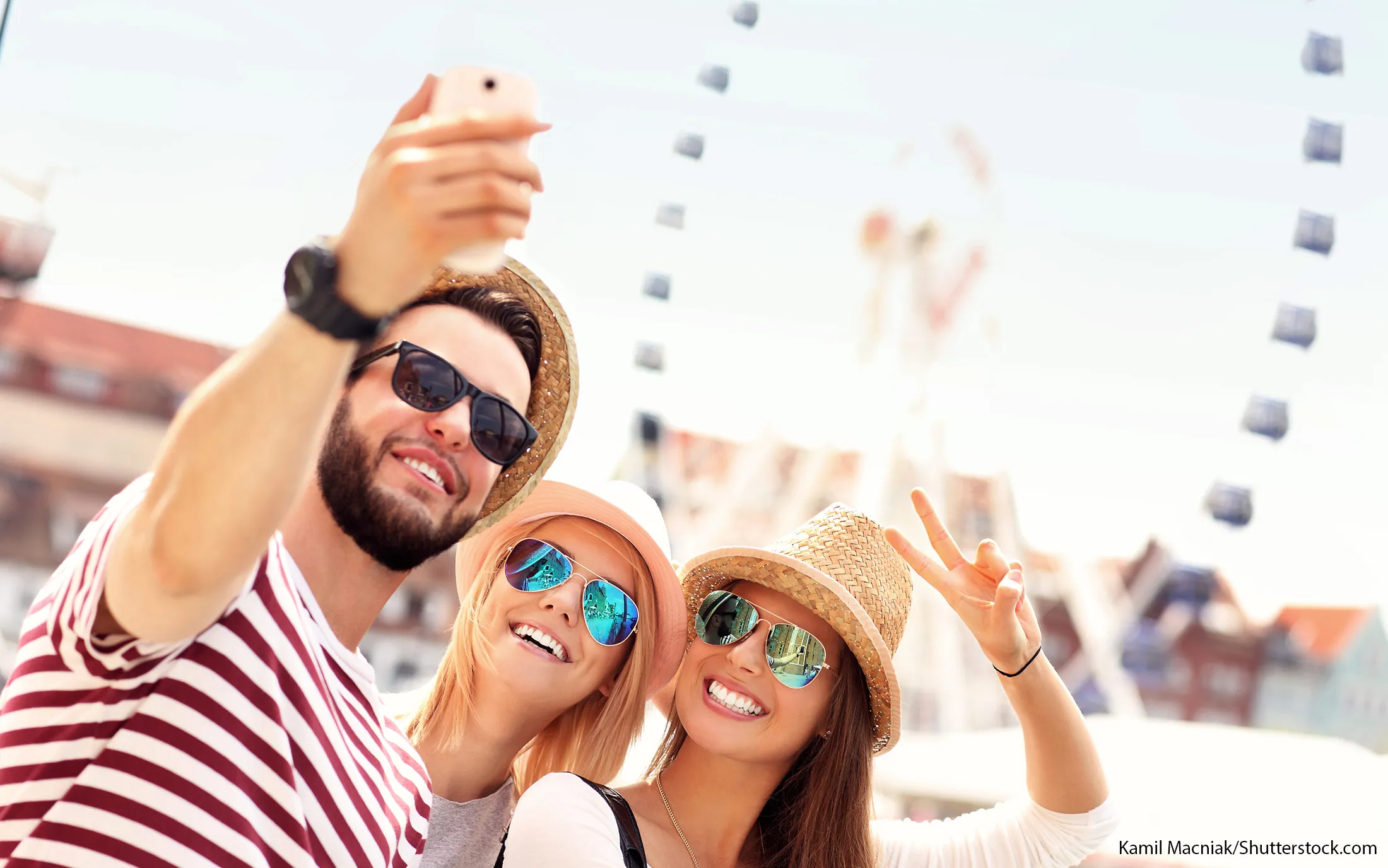 Disneyland is a popular vacation destination, but it's not an inexpensive one. According to Hipmunk, a four-day, four-night trip to see the Mouse is likely to cost a family of four more than $4,000.
If you don't live within driving distance of Anaheim, Calif., you can expect to spend about $1,600 to fly four people to the area. With four days of Disney tickets totaling about $1,000, you're looking at a bill of nearly $3,000 before accommodations. And Disney hotels aren't cheap. A family of four with two small children can anticipate spending about $2,000 for a four-night stay at an on-site hotel. Area accommodations outside of Disney cost around $650 for four nights, not including parking.
The Happiest Place on Earth is an exciting place to visit during the summer, but these 15 cheaper Disneyland alternatives are also great options.
1. Cedar Point, Ohio
Cedar Point is located in Sandusky, Ohio, on the shores of Lake Erie.
A ticket costs $65 at the gate or $45 online, and the price is the same for adults and children. Season passes are available from $132.
Parking is $15 per day.
A season pass holder can buy a single meal for about $14 or an all-day meal pass for about $32.
One-night lodging for a family of four at one of the theme park hotels runs from around $300 to $600, depending on the dates. Packages are available that include admission to the park and Soak City Waterpark.
An affordable Disneyland alternative, Cedar Point was named the Roller Coaster Capital of the World. In fact, some of the coasters reach 120 mph and feature 80-degree drops.
Make Your Money Work for You
2. Hersheypark, Pennsylvania
Hersheypark is located near Harrisburg, Pa.
Tickets are $62.95 for adults and $39.95 for children, with kids under 3 getting in for free. Season passes are available from $160 for adults and $145 for youngsters.
Parking is $15 for one-time visitors and free for those with season passes.
Meal tickets are $15 and offer visitors a 30 percent or greater discount on a meal at one of the park's restaurants.
The Hotel Hershey costs around $639 per night in mid-July, with rooms at The Hershey Lodge averaging $349 in June. Hershey Camping Resort has two-bedroom cabins available from $149.
Hersheypark's Chocolate World is a long-time favorite of family travelers. Learn about Hershey's chocolate-making process, from the growing of the cocoa beans to the packaging of popular treats, and enjoy a free sample at the end of the tour. As of 2016, the exhibit has new singing cows and updated technology.
3. Knott's Berry Farm, California
The park is located in Buena Park, Calif., just south of the 91 and 5 freeways.
Tickets are $72 at the gate, but families can currently save $29 per pass if they buy in advance. Season passes range from $96 to $204, depending on the package desired.
Parking is $18 per car and free for season pass holders.
Single-meal deals can be purchased for $14.49, and an all-day meal ticket costs about $32.
A mid-July stay at the Knott's Berry Farm Hotel runs from $150 to $477 per night, and packages often include breakfast.
Knott's Berry Farm's Ghost Town celebrates its 75th anniversary this year with a new Instagram game, "Knott's Bounty Hunter Instagram World," and new interactive experience called Ghost Town Alive. June also marks the opening of the newly refurbished GhostRider coaster, featuring 4,500 feet of wooden track.
Make Your Money Work for You
4. LEGOLAND, Multiple Locations
LEGOLAND has locations in Florida and California, as well as Denmark, the United Arab Emirates, Germany, Malaysia and England.
Online tickets for LEGOLAND in California start at $93 for guests over 13, but tickets that include admission to Sea Life Water Park are available for only $10 more. Annual passes run from $149 to $269.
Parking is $15 per car.
The website does not offer meal costs. Outside food is not allowed in the park.
According to TripAdvisor, a room at LEGOLAND California in late June costs around $464 per night.
With its absence of thrilling rides, LEGOLAND is one of the calmer theme parks, a fact that makes it ideal for families with small children. New in 2016 is a 4D movie set in the Kingdom of Knighton and featuring Merlok 2.0 and the heroic NEXO KNIGHTS.
5. Kings Island, Ohio
Located 24 miles northeast of Cincinnati in Mason, Ohio, Kings Island is the largest amusement park in the Midwest.
A single-day ticket that's good on weekends is $46 when purchased online, and a combo ticket that includes Cedar Point access costs about $65. Season passes run from $111 to $204.
Parking is $18 but free with some season passes.
An all-day dining plan costs about $30 per guest.
A family looking to stay at The Great Wolf Lodge in mid-June can expect to spend about $299 per night. Local hotels offer rooms from $66 per night for the same dates.
Kings Island guests can visit the Soak City Waterpark, which features the brand-new Tropical Plunge ride. Along with six slides reaching a height of seven stories, the Plunge has a floor that drops away.
Make Your Money Work for You
6. Schlitterbahn, Texas
Schlitterbahn Waterparks & Resorts are located in New Braunfels, South Padre Island, Corpus Christi and Galveston Island, Texas, along with Kansas City, Kan.
An all-day ticket to the New Braunfels park costs around $50 for adults and $39 for children over the age of 2. However, visitors can buy online and save up to $12 per ticket.
Parking is free.
The restaurant prices are not published on the website, but guests can purchase food and drink bands to score discounts. The park also invites visitors to pack their own picnic lunches.
A family can stay at The Riverbend Cabins in late July for around $511.
Schlitterbahn in New Braunfels features the Master Blaster uphill water coaster, which was voted the best water ride in the U.S. on multiple occasions, along with plenty of lazy rivers and heated pools for relaxing.
7. Universal Studios, Florida
Universal Studios theme parks are found in Orlando, Fla., Hollywood, Calif., Japan and Singapore.
At the Orlando location, a one-day ticket including admission to the World of Harry Potter is $155 for adults and $150 for children. For Universal access only, a ticket costs $105 for adults and $100 for children.
Parking is $20 a day.
Discounted dining options are available from about $14 to $22 per person.
Seasonal rates at on-site hotels range from around $230 to $400 per night.
In a recent Travel + Leisure article, writer Kristin Harmel picked Harry Potter and the Escape from Gringotts as the best ride in all of the Orlando theme parks. According to Harmel, riders walk away feeling as though they were inside a "Harry Potter" film.
Make Your Money Work for You
8. Knoebels, Pennsylvania
Knoebels is located in Elysburg, Pa.
Admission is free, but guests will need to buy ride tickets in books costing $5, $10 or $20.
Parking is free.
Families can choose from restaurants with counter service and those featuring sit-down dining. Entrées at the park's full-service eateries cost between $11.95 and $17.50.
Campsite rates are $48 per night, and log cabins start at $140. A local bed and breakfast offers rooms from about $150 per night.
Knoebels is a family-owned facility offering an old-fashioned atmosphere. Because ride tickets are purchased separately, you aren't stuck paying for high-adrenaline rides that your family might not use. You can also visit Knoebels' water park, Crystal Pool. Swim for just $7, or use the pool and slides for $14.50.
9. Busch Gardens, Virginia
Busch Gardens is located in Williamsburg, Va., which is part of the historic colonial triangle that includes Williamsburg, Yorktown and Jamestown.
A one-day ticket costs $77 for adults and $67 for kids 3 to 9; children under 3 are free. A Fun Card for unlimited visits costs $77.
Parking is $15 per day.
Save 35 percent on meals by purchasing a dining plan; rates are $23 for adults and $15 for children.
The Blast of Summer Fun accommodation package offers rates from around $350 per night at nearby hotels.
Busch Gardens offers access to wild animal safaris, along with educational exhibits featuring gray wolves, bald eagles and Clydesdale horses.
10. Clark's Elioak Farm, Maryland
Clark's Elioak Farm is located in Ellicott City, Md.
Admission is $6, though access to hay rides, pony rides and the cow train is an additional $2 each per person. A season pass for a family of four is $130.
Parking is free.
Only kiddie snacks and drinks are sold at the farm.
A quick search on Hotels.com reveals local room rates from around $90 to $190 per night.
This attraction is ideal for the family that dislikes roller coasters yet enjoys a fantasy-style theme park. Additionally, families with young children will likely enjoy the petting farm.
Make Your Money Work for You
11. Holiday World and Splashin' Safari, Indiana
Holiday World is located in Santa Claus, Ind.
One-day admission starts at about $39, and season passes run from around $110 to $170.
Parking is free, as are WiFi and sunscreen.
A typical entrée at one of the park's restaurants costs between $10 and $15.
Local hotels offer accommodations from around $80 to $160 per night in mid-June. The campground features cabins, cottages and rental RVs.
"TIME magazine ranked our Voyage roller coaster America's best wooden coaster," said Paula Werne, the director of communications for Holiday World, in a Cincinnati Family Magazine article.
Park guests also enjoy live musical shows and story time with Santa himself.
12. Six Flags Great Adventure, New Jersey
Six Flags Great Adventure is in Jackson, N.J., between New York City and Philadelphia.
One-day admission starts at $46.99 for tickets purchased online. Season passes run from about $72 to $92, if purchased before June 12; otherwise, season passes range from about $150 to $170.
Parking is around $23 per day.
Meals prices are not included on the website, but season pass holders qualify for dining passes.
Local hotels cost about $142 to $183 per night in mid-June.
The Six Flags Safari at Six Flags Great Adventure in New Jersey is 10 acres larger than Disney's Animal Kingdom. The park also boasts the world's tallest roller coaster, Kingda Ka, which is made of steel and reaches 456 feet.
13. Six Flags Fiesta, Texas
Six Flags Fiesta is in San Antonio, Texas.
One-day admission starts at $52 for tickets bought online. Tickets purchased at the gate are $72 for adults and $57 for children under 48 inches. Kids under 3 are free. Season passes run from $88 to $160.
Parking costs $18.48 per day, and a season parking pass is $65.
Food prices are not published, and only season pass holders can buy dining passes.
Local hotels cost from $94 to $260 per night in mid-June.
New in 2016 are a virtual reality SUPERMAN Krypton Coaster, the Fireball looping frenzy, Hurricane Force 5, Spinsanity and BATMAN: The Ride, which is a 4D free-fly wing coaster. The admission cost includes entry to the water park.
14. Universal's Wet 'n Wild Water Park, Florida
Universal's Wet 'n Wild Water Park is located in Orlando, Fla., close to the other Universal theme parks and Disneyland.
Parking is $15.
Universal Orlando offers a dining plan for about $22 to $28 per person, but it is only available with a Universal Orlando vacation package.
Seasonal rates at on-site hotels range from around $200 to $400 per night.
This water park features Blastaway Beach, the largest family water play site in Florida. As an added bonus, there are fully trained lifeguards on duty and life vests available at no charge. This park stays open year round.
Make Your Money Work for You
15. Dollywood, Tennessee
Dollywood is located in Pigeon Forge, Tenn.
A one-day ticket costs $65 for adults and $52 for children 4 to 11. The water park costs $48 for adults and $43 for children.
Parking is $10.83.
Dining at Aunt Granny's Buffet costs about $17 for adults and $9 for children.
Dollywood claims to have the world's fastest wooden roller coaster. If the surrounding Great Smoky Mountains are not thrilling enough, try the Lightening Rod coaster, which takes riders 20 stories up at a top speed of 73 mph.