Here's How Much Cash You Need Stashed if Your Luggage Gets Lost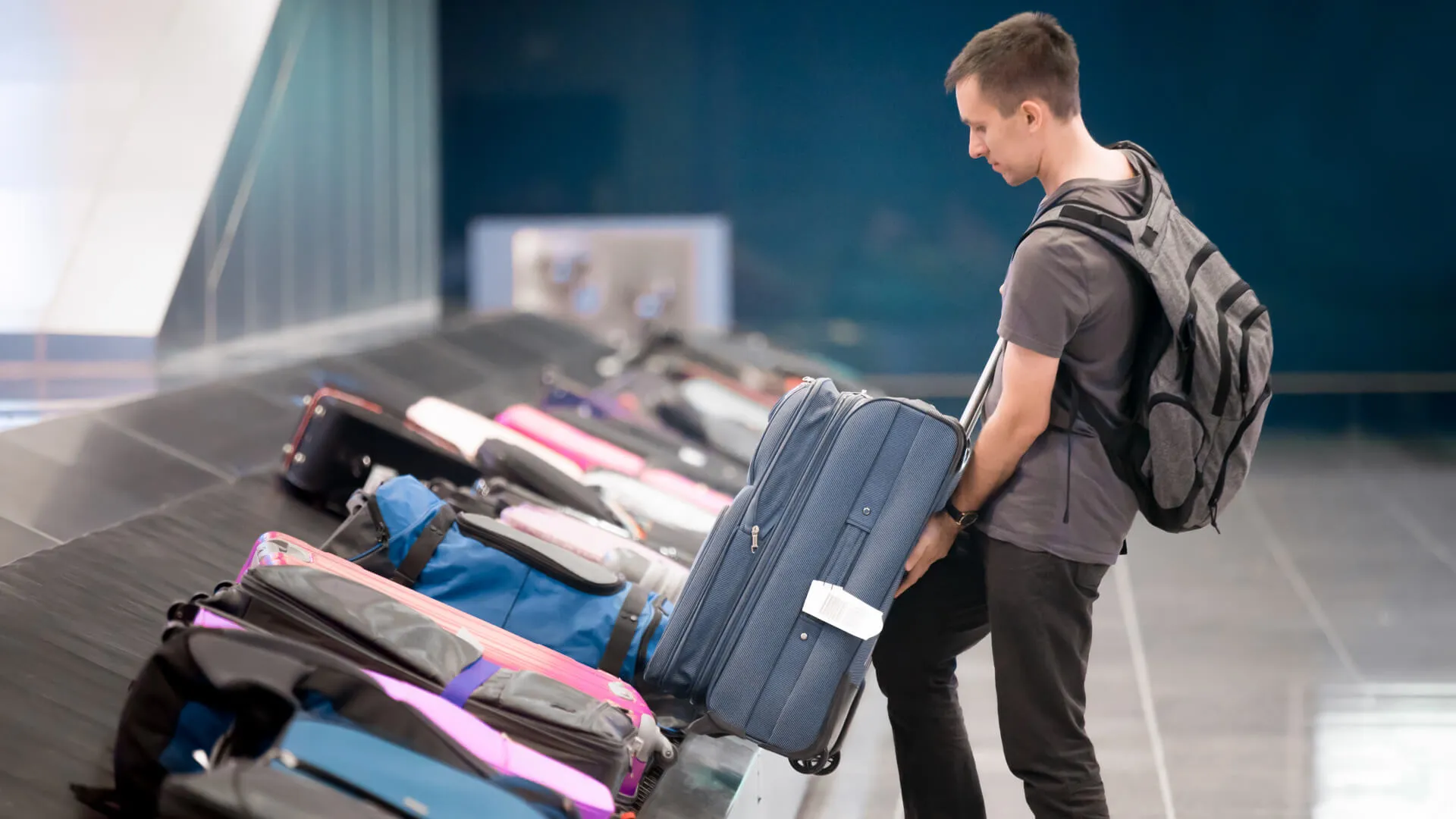 Airlines aren't perfect. With the high volume of luggage that passes through a single airport daily, it's not surprising for some of it to get lost in the endless bustle. If you've been unlucky enough to have this happen to you, then you know how much anxiety lost luggage can make you feel. But there's hope!
GOBankingRates asked experts how much money to have on hand and what to do with it before you travel so you don't feel lost even after losing your luggage.
How Much Money Should I Have?
If you don't have travel insurance, don't worry! You can still come up with a super effective plan of action if you ever lose your luggage.
According to Lyle Solomon, a principal attorney at Oak Law Group, it's good to put aside at least $300 that you don't touch for anything other than this occasion. "Keeping your money in a separate, high-yield savings or money market account also makes sense," says Solomon. "You'll earn interest on your balance and have access to it if necessary. And, if you have your account at an online-only bank, your emergency fund will most likely earn higher-than-national-average interest, allowing it to grow steadily".
Putting your base amount in an account where it will grow will only give your backup plan more potential for getting you out of future sticky situations.
Make Your Money Work for You
What Should I Do With It?
It's one thing to have the funds to fix the the problem you've found yourself in. What's the plan though? How should you spend the money? According to Solomon, "[your emergency fund] should have enough money to get you home from wherever you are right away and to cover hotel and food expenses for a few days if you have to wait for your delayed luggage".
The good news is that all you have to do is wait for your luggage; your money is just there in case you need it. If you find yourself waiting for your luggage for an obscenely long time, then you'd want to consider making preparations for an overnight stay at a nearby hotel or heading home, depending on the purpose and duration of your trip. "If your luggage has been lost for more than 8 hours," says Solomon, "it is time to buy supplies. Begin with the necessities, such as clothing or toiletries". 
Once finally reunited with your luggage, Solomon says to present the receipts for the emergency purchases made while waiting to the airline. Airlines have to reimburse passengers for any reasonable, verifiable, and incidental purchases made during that period.
If Your Luggage Is Gone
If you lose luggage indefinitely, you can still take action. According to Giacomo Piva, travel industry analyst and cofounder of Radical Storage, "if your checked-in luggage is lost during the course of your flight then you are legally entitled to claim compensation from the airline. However, this will only apply to cabin luggage if it's lost due to errors made by the airline staff." Remembering this will at least allow you to replace what you can.
Consider Getting Travel Insurance
Travel insurance is also a great option for covering the cost of lost luggage. Although putting money aside in a savings account is a good long-term option, getting travel insurance allows more options for reimbursement.
Solomon says "If your luggage is lost or delayed for more than 24 hours, most insurance companies will reimburse you $100 to $150 per day." Even though daily reimbursements are more of a last resort if you find yourself without your luggage for a few days, it's a different safety net to consider having in your arsenal before you book your flights.
More From GOBankingRates

BEFORE YOU GO
See Today's Best
Banking Offers