15 Hidden Expenses to Watch Out for When Visiting the Grand Canyon
You still need a budget for this once-in-a-lifetime trip.
Josemaria Toscano / Shutterstock.com
The Grand Canyon is a breathtaking behemoth that stretches 277 miles across northern Arizona. The impressive abyss is visible from space and measures more than a mile in depth. About 6 million people made the trek to see the natural wonder in 2016, but just because it's a national treasure doesn't mean the views come cheaply.
Cut by the Colorado River, the protected land is split into the North Rim and the South Rim, each with its own attractions and landscapes. It takes on average five hours to drive the 215 miles between the park's South Rim Village and the North Rim Village. Beyond deciding which side you want to visit, though, you need to decide how you want to explore. Whether you embark on a land-based adventure, take to the skies on an aerial tour, or go deep into the canyon itself on a river expedition, there are different costs associated with each activity. Know what you're getting into before you plan your trip so you don't end up with a canyon-sized dent in your pocketbook. Fortunately, there are lots of Grand Canyon activities that won't cost a dime.
1/15
Michael Quinn / NPS Photo
1. Entrance Fees
$15 individual permit
$30 vehicle permit
Unless you have an annual national parks pass ($80), you will have to pay an entrance fee at the Grand Canyon whether you arrive by car, shuttle, bike or on foot. The good news is that admission is valid for seven days, so you have enough time to see a great deal of the park without having to pay each time you enter. There are also a few free entrance days every year on select national holidays and for National Parks Week. These dates are announced on the National Park Service website so you can time your visit right.
Read More: Visit the World's Most Breathtaking National Parks for Under $100
2/15
Michael Quinn / NPS Photo
2. Lodging Rates
$97- 538 per night for South Rim rooms
$143-219 per night for North Rim cabins
A number of cabins, guest lodges and hotels are available both inside the park and in the towns right outside of the park, but expect to pay a premium for that prime location, especially during the busy summer months. In general, Grand Canyon lodging comes with a high price tag, and the nicer the facilities and the amenities, the more you can expect to spend. The Grand Canyon Lodge is the only option on the North Rim, while the South Rim has multiple properties along the iconic Grand Canyon Village and Market Plaza, like the historic El Tovar Hotel. Most of these lodges offer rooms with views of the canyon and easy access to trailheads, as well as creature comforts like satellite TV, private bathrooms and restaurants.
3. Camping Fees
$18 per site per night at Mather Campground on the South Rim
$18-$25 per site per night on the North Rim
If you intend to spend the night and don't want to pay the exorbitant lodging fees, consider roughing it, at one of the best low-cost camping spots in America. Camping is more popular on the South Rim, where sites are open year-round. The North tends to be wilder and more secluded, and sites are open seasonally. Reservations are highly recommended for camping on either Rim. Laundry and shower facilities are available at the campgrounds for an additional fee.
4/15
Michael Quinn / NPS Photo
4. Backcountry Permits
$10 permit fee
$8 fee per person per night below the rim
$8 per group per night above the rim
In 2016, over 42,000 people from every corner of the globe spent the night in the Grand Canyon's scenic backcountry. If you really want to get off the beaten path, you can opt to spend the night outside the developed campgrounds -- as long as you obtain a permit. Backcountry permits must be clearly visible for park rangers at all times, which means attaching it to your tent, equipment, or pack. Reservations are required for backcountry permits.
Related: 15 Hidden Expenses to Watch Out for When Vacationing in Yellowstone
5/15
Michael Quinn / NPS Photo
5. Food Costs
$14.95 breakfast buffet, $11.95-16.80 dinner entrees at Yavapai Lodge
$20.95-37.50 dinner entrees at El Tovar
$22.50 breakfast, $14.50 sack lunch, $44.72 steak dinner at Phantom Ranch
A few grocery stores, coffee shops and full-service restaurants are available right inside the park, but again, you'll be paying a premium for location. The nicer restaurants are located inside the park hotels, and generally require advance reservations, but a few standalone grab-and-go food spots are also available. If you want to stretch your budget further, pack a picnic. It's eco-friendly and you'll save a few bucks. Plus, there are ways to eat out and still save money.
6/15
Trialnes / Shutterstock.com
6. Pet Sitting
$25 fee for a pet-friendly room at the Yavapai Lodge
$25 for doggy daycare at the Railway Pet Resort
$18.50 for cat sitting at the Railway Pet Resort
The Grand Canyon is actually more pet-friendly than most national parks, which generally have a strict no pet policy in consideration of the sensitive landscapes. Your furry friends are allowed along the South Rim, but must stay back if you're hiking into the canyon on any trail below the rim. There are kennel options for furry day visitors or overnight guests, so if you are traveling with Fido, budget for those fees.
7. Rim-to-Rim Expedition
$1216-1280 for a four-day, fully guided backpacking trip
Of the millions of visitors to the Grand Canyon every year, fewer than 1 percent complete the Rim-to-Rim challenge, a hike that takes you clear across the entire canyon. Depending on the route you take, the hike is between 21.3 and 23.9 miles. Some ambitious hikers complete the challenge in a single day, while others spend 2-4 days traversing the trails, spending the night camping in the backcountry or at Phantom Ranch at the base of the canyon. While you can attempt the bucket list-worthy trek on your own, inexperienced hikers are usually much safer going with a professional guide who knows all the food, rest and water stops.
Sadly, the Grand Canyon Is on This List: 30 Places That Are Disappearing
8/15
Arlene Treiber Waller / Shutterstock.com
8. Havasupai Falls
$10 per person environmental care fee
$50 per person entrance fee
$25 per person per night camping fee
The brilliant blue-green Havasupai Falls is one of the most sought-after Instagram photos in the world, and it's one of the most beautiful waterfalls in the U.S. Getting there requires a 10-mile hike each way, and an overnight stay on the Havasupai Indian Reservation. Permits must be reserved well in advance, as no day hiking is allowed, and spots fill up quickly. Pack horses and saddle horses are available to assist with bags for additional fees.
9. Mule Trips
One of the most famous ways to see the Grand Canyon is on the back of a mule. The equine of choice for the Wild West, the animals combine the sure-footedness of a burro with the strength of a horse. Mule rides have been offered since the late 1800s, with more than 600,000 guests partaking in the tradition since. More expensive overnight rides are also available, which include a stay at the famed Phantom Ranch.
10. The Grand Canyon Railway
In the early 1900s, before automobiles were widely used, the Grand Canyon Railway was one of the only methods of transportation to traverse the Wild West. As cars gained popularity, the train was eventually retired. Fully restored and returned to its glory, the Grand Canyon Railroad returned to the park in the late 1980s and is one of the grandest ways to experience the breathtaking landscape. A day trip on the train covers 65 miles of vistas and offers a great alternative for those who prefer not to drive. There are six classes of service available, each with unique vintage cars, observation opportunities, food and beverages.
11/15
Gary Bembridge / Flickr.com
11. The Skywalk
$82.37 for a Legacy Gold Pass
The Grand Canyon Skywalk is the West Rim's most popular attraction. Outside the national park and on the Hualapi Indian Reservation, the Skywalk is a horseshoe-shaped glass bridge that extends 70 feet over the canyon, so you can see up to 4,000 feet below the Rim through the glass floor. Without a doubt, walking on the Skywalk is an adrenaline-filled trip for adventurous people. To experience the Skywalk you must purchase a Legacy Gold Pass, which includes admission, photo opportunities with tribe members and a hop-on, hop-off shuttle to all viewpoints.
12/15
Mark Lellouch / NPS Photo
12. Rafting Tours
$87 for a half-day tour, plus $6 river use fee
$113 for a full-day motor tour
Rafting the Grand Canyon is a mecca for water enthusiasts. Up to an 18-day adventure for commercial trips and 25 days for a private excursion, the trip is often a bucket list experience for river rats. To get a taste of the rapids without committing to a multi-day paddle, the half-day tour is a popular option for casual tourists. You'll soar downstream amongst the sandstone cliffs, view ancient petroglyphs, and scout wildlife with the help of an experienced guide.
13/15
Kristen M Caldon / NPS photo
13. Bike Rentals
$12 per hour
$30 for up to five hours
$40 for five hours or more
The Grand Canyon is equipped with miles of low-trafficked paved roads along the rim, making biking a nice alternative to hiking. The park offers trails suitable for a variety of skill levels, with varying distances and elevation gains. The Hermit Road is one of the most famous paths along the South Rim, originally built as a wagon route in 1913 that boasts breathtaking views of the park.
Related: 17 Hidden Expenses to Watch Out for When Vacationing in Yosemite
14/15
m01229 / Flickr.com
14. Jeep Tours
One of the most iconic Grand Canyon tours is the famed Pink Jeep excursion, which offers a fully guided tour in open-air vehicles with 360-degree views of the landscape. There are a variety of tours available, each lasting 2-3 hours. You'll be taken to the best overlooks away from the crowds and be provided with an overview of the area's history. Each tour includes entry to the park.
15/15
Master1305 / Shutterstock.com
15. Aerial Tours
$107.22-$158.82 via plane
$219-$299 via helicopter
While you can't head to space for an aerial view of the Grand Canyon, you can take to the skies for a bird's-eye view in a helicopter or propeller plane. The scenic tours last anywhere from 12-40 minutes and are offered by a handful of local operators. You can also book a combined tour package to see the canyon via air and water with an included rafting adventure.
Up Next: Enjoy a Beautiful Vacation at These 50 National Parks for Free
About the Author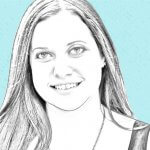 Lauren Monitz is a travel writer and social media influencer specializing in approachable adventures and offbeat explorations. With a BS in Advertising from the University of Colorado and an MS in E-business from Depaul, she has over 10 years of experience in content and social strategy for leading tourism destinations, publications, and hospitality clients. She has bylines around the web from Fodor's and Huffington Post to MSN and AOL, has done Snapchat diaries for the Food Network, and Instagram takeovers for Forbes. From becoming a certified Viking in Iceland to blackwater rafting in New Zealand, she is on a perpetual mission to seek out the most insane adventures she can find and introduce you to things you never even knew you wanted -- or needed -- on your bucket list. With a goal of visiting all 50 states and at least 50 countries by 50, she is an expert at experiential travel across the globe and close to home. A Chicago native, a Denverite by choice, and perpetually on the go, her mantra is, "Life is short and the world is Wide, Eat, sleep, travel, repeat." You can follow her (mis)adventures on 
http://thedownlo.com
 or on Instagram (@lmonitz @anadventurestory and @onetastytrip).