5 Hidden Gems in Small-Town America You Need to Visit
These lesser-known towns are equally charming.
Travelers are always on the hunt for the next best travel destination. Popular cities like Los Angeles and New York City are typically crammed with tourists from across the country, snapping photos of some of the most famous landmarks. But wouldn't you love to vacation somewhere where you wouldn't have to wait in line?
GOBankingRates found some of the most underrated and charming small towns across the U.S. you can visit this summer for an affordable price. Say goodbye to crowds, and hello to relaxation with these five hidden gems.
Click to See: Best Small Towns to Retire in America
While you won't find big-city splendor, you can take advantage of the slower pace and unmistakable beauty of these five charming towns across the country.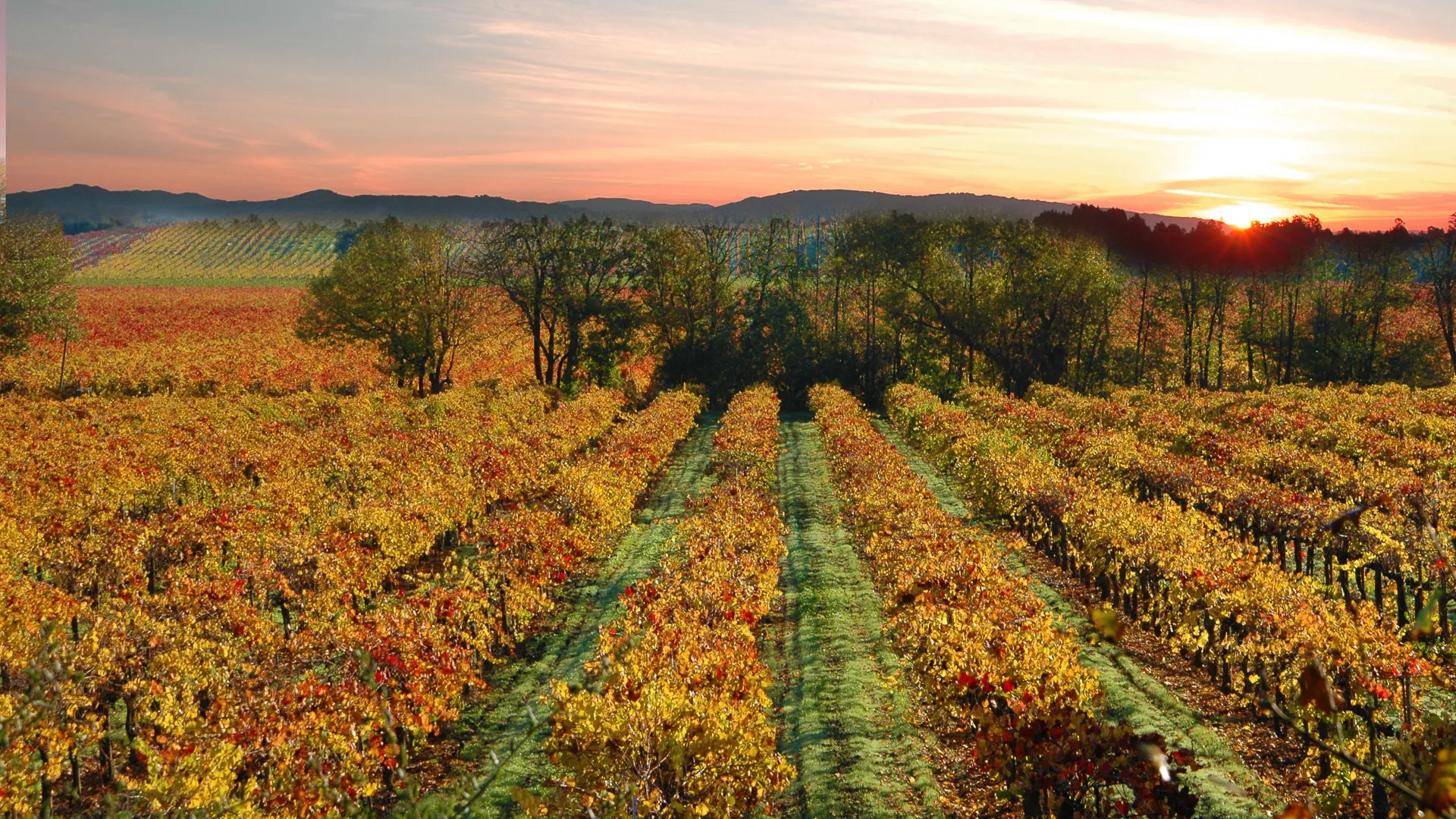 Sebastopol, California
Round-trip flight cost: $280 (to San Francisco)
Hotel price: $188
Located about 15 miles from the Pacific Ocean, Sebastopol was named in a separate GOBankingRates study as one of the must-see tiny towns of America.
A round-trip flight from New York City to San Francisco only costs $280, but from there it's a nearly three-hour drive up the California coast.
Sebastopol is approximately 30 minutes away from the Armstrong Redwoods State Natural Reserve, home to the tallest living things on our planet. Marvel at the height of the magnificent redwood trees that were saved from the logging industry in the 1860s. It's just $10 per vehicle for the entire day in the park. Take the time to find the oldest tree and tallest tree in the grove, as well as the tree-hugging platform.
Make Your Money Work for You
You can also discover all things "Peanuts" at the Charles M. Schulz Museum in nearby Santa Rosa, including thousands of original artworks. Plus, there are always wine tours in Sonoma.
Also See: 20 Gorgeous Beach Towns You Can Afford to Live In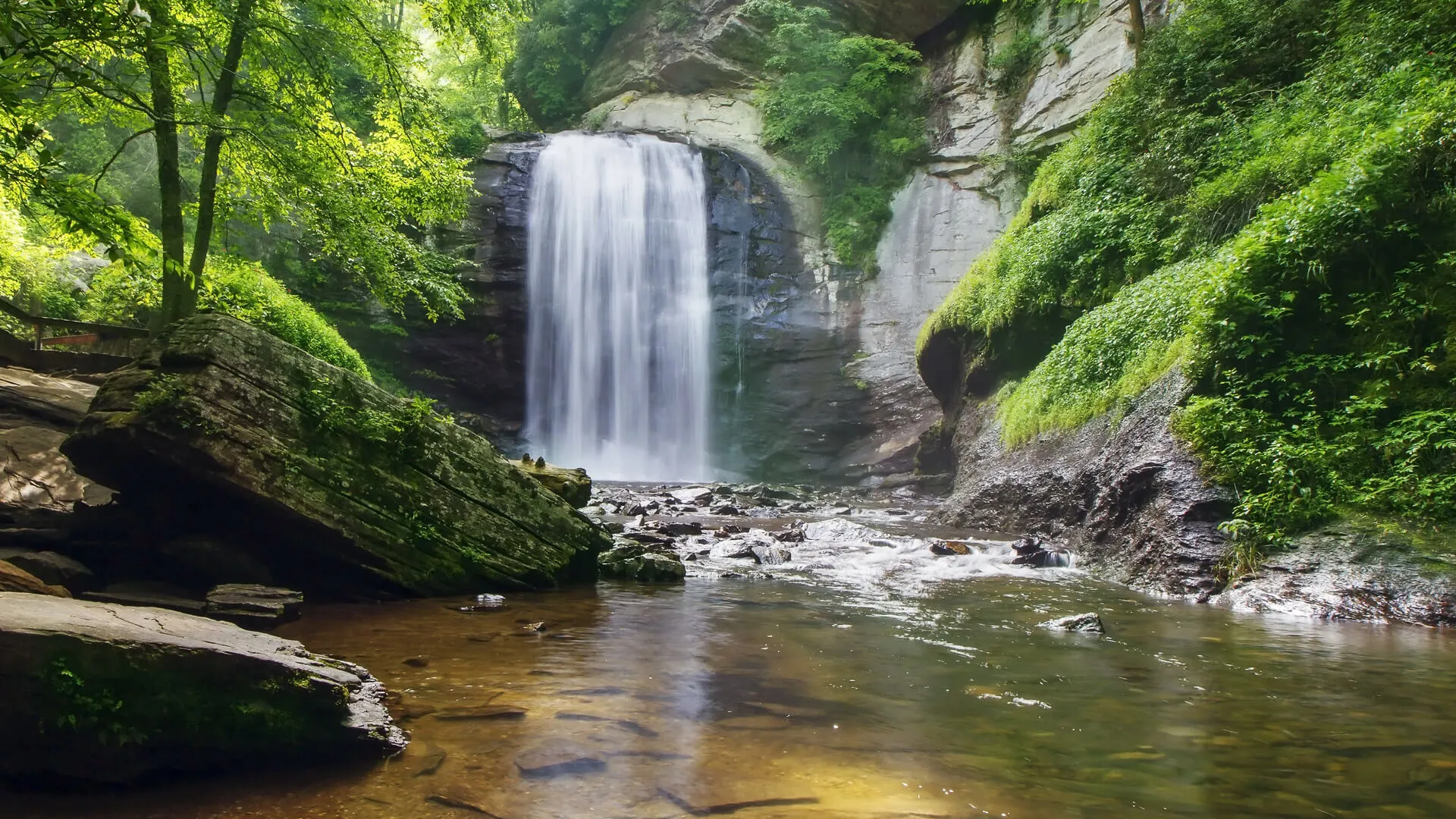 Brevard, North Carolina
Round-trip flight cost: $335 (to Asheville, North Carolina)
Hotel price: $152
Brevard made Livability's 2015 list for Top 100 Small Towns. Nicknamed the "Land of Waterfalls," this hidden gem has a ton of activities for the whole family. The closest major airport is in Asheville, North Carolina, but you can gape at the natural beauty of the Appalachian Mountains on the ride over.
With a plethora of waterfall hikes and outdoor activities, don't forget to check out the Brevard Music Center, which hosts one of the country's most popular summer training programs and festivals. Forty thousand fans visit from across the country to attend the 80-plus summer concerts. Almost half of the performances are free to the public.
The Learning Center at the Pisgah Astronomical Research Institute is nestled in the mountains of the Pisgah National Forest at a former NASA facility. With over 200 acres to explore, the campus includes cabin lodging, dining, hiking trails and exhibits featuring samples from Mars and the moon.
Behold: The Most Beautiful Waterfalls Across the US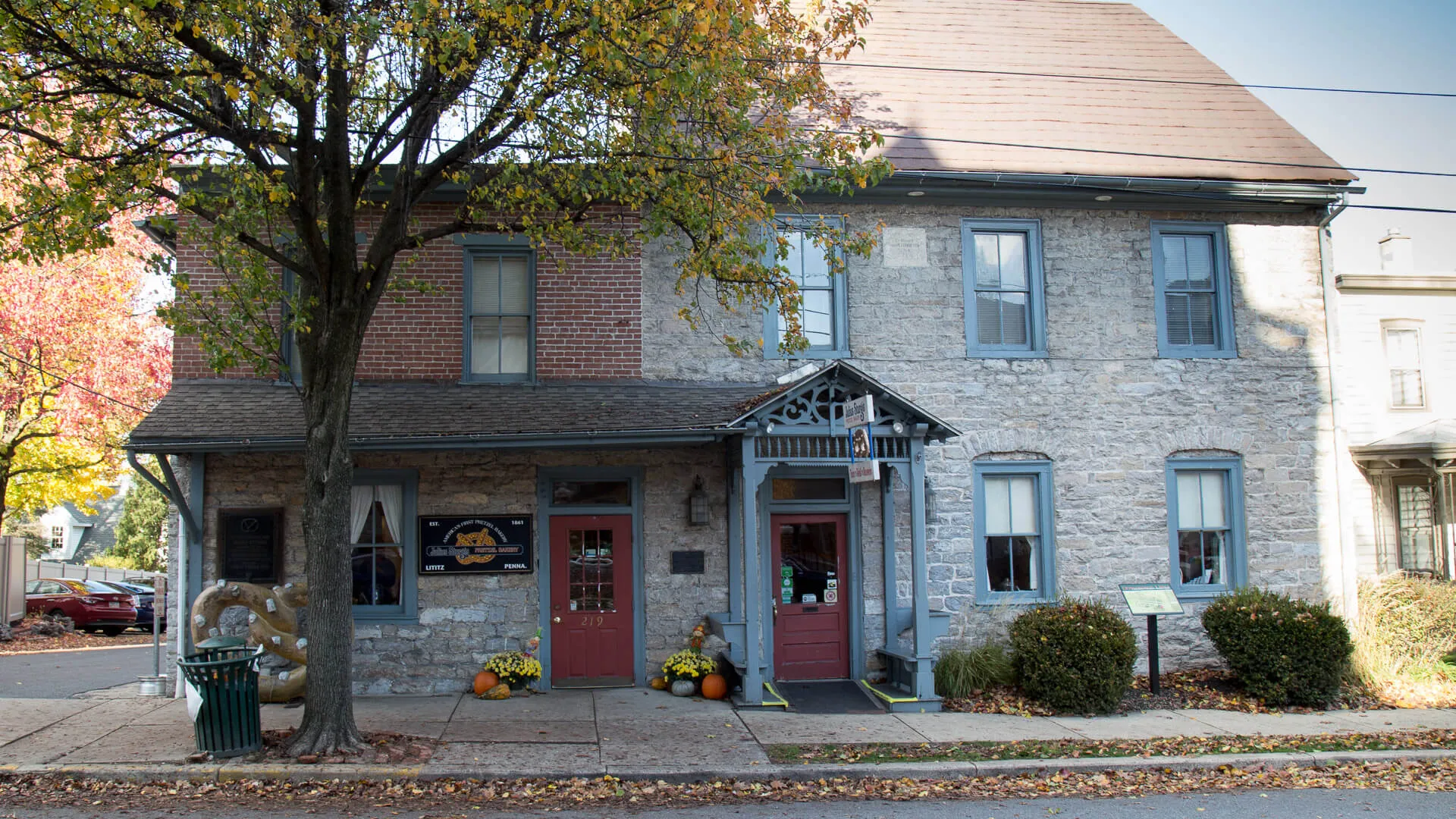 Lititz, Pennsylvania
Round-trip flight cost: $428 (to Harrisburg, Pennsylvania)
Hotel price: $83
Lititz was named the Coolest Small Town in America by Budget Travel in 2013. With hotel costs below $100, Lititz has the perfect amount of charm for budget-friendly travelers.
Have you ever wanted to learn how to twist a pretzel? Now's your chance. The Julius Sturgis Pretzel Bakery is in the middle of the Pennsylvania Dutch Country. Founded in 1861, you can tour the original pretzel bakery and shop for delicious treats. The Wolf Sanctuary of Pennsylvania is also located in Lititz. Visitors can take guided tours that educate the public on the dozens of wolves that call the sanctuary home, as well as conservation efforts for the species.
Make Your Money Work for You
Related: The Richest Small Town in Every State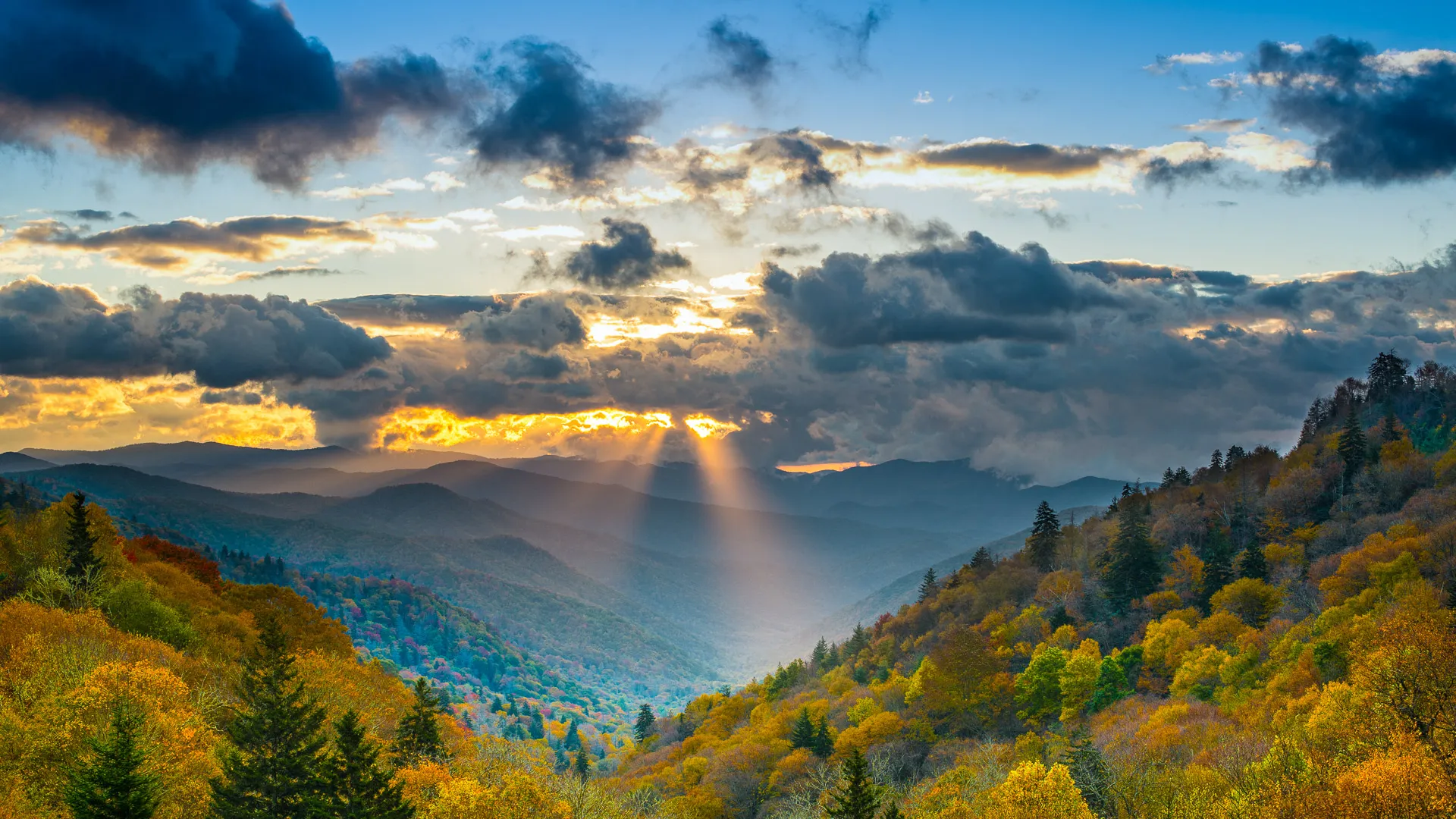 Gatlinburg, Tennessee
Round-trip flight cost: $322 (to Knoxville, Tennessee)
Hotel price: $67
Architectural Digest named Gatlinburg as one of the top 25 Best Small Towns in America in 2018. The cost to stay in Gatlinburg in June is a steal, so make time to visit this tiny town filled with southern hospitality.
If you're a Dolly Parton fan, visit Dollywood in nearby Pigeon Forge. With two award-winning parks, thrill seekers can spend all day on roller coasters surrounded by the Great Smoky Mountains. Gatlinburg also offers many zipline and white water rafting adventures. If you're more interested in relaxation, head to Gatlinburg SkyLift Park, where you can take in the best mountain-top views. Ripley's Aquarium of the Smokies is fun for the whole family, and was named No. 1 aquarium in the country by USA Today in 2017.
If you're thinking of settling down for good in Gatlinburg, you'll be happy to know that Tennessee is one of the states where your retirement will cost less than $45,000 a year, a separate GOBankingRates study found.
Find Out: 20 Best Small Towns to Start a Business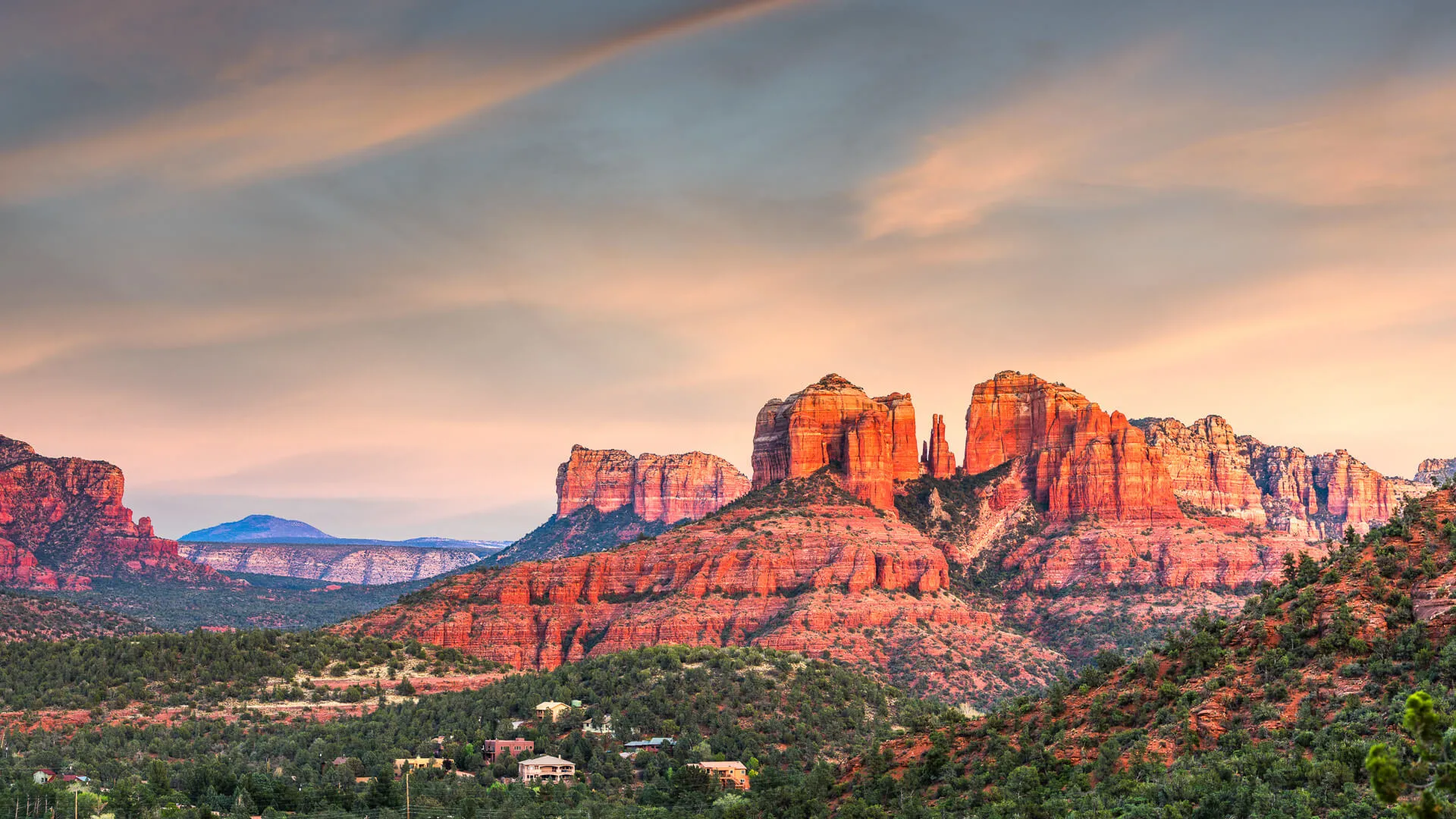 Sedona, Arizona
Round-trip flight cost: $278 (to Phoenix)
Hotel price: $102
Smithsonian Magazine named Sedona one of the 20 Best Small Towns to Visit in 2014. With over 300 miles of trails, you will always find something new to explore in this desert town. The closest major airport to Sedona is in Phoenix, but it's well worth the reasonable flight price of $278.
See Sedona from the sky with an array of balloon and helicopter tours. If you'd like to see Arizona from the ground, go horseback riding at M Diamond Ranch, which offers one-, two- and three-hour trail rides. Red Rock State Park offers spectacular views of the Arizona landscape. The park offers daily guided nature walks, as well as themed hiking and camping events throughout the year.
Make Your Money Work for You
You could also experience Arizona's longest-running nature show by taking the Verde Canyon Railroad. While in the comfort of an air-conditioned train, travel through 100 years of history of Arizona's backcountry.
Next, see five dreamy West Coast cities you need to visit.
More on Travel
Methodology: For airfare, GOBankingRates used Google Flights to find the cheapest available round-trip flights departing New York City (JFK) on June 7, 2019, and returning June 14, 2019. Airfare listed is for one person. Hotel prices were also found on Google, using the same timeframe. All data was compiled on April 18, 2019. Prices are subject to change.