How Eco-Friendly Travel Can Save You Money in 2021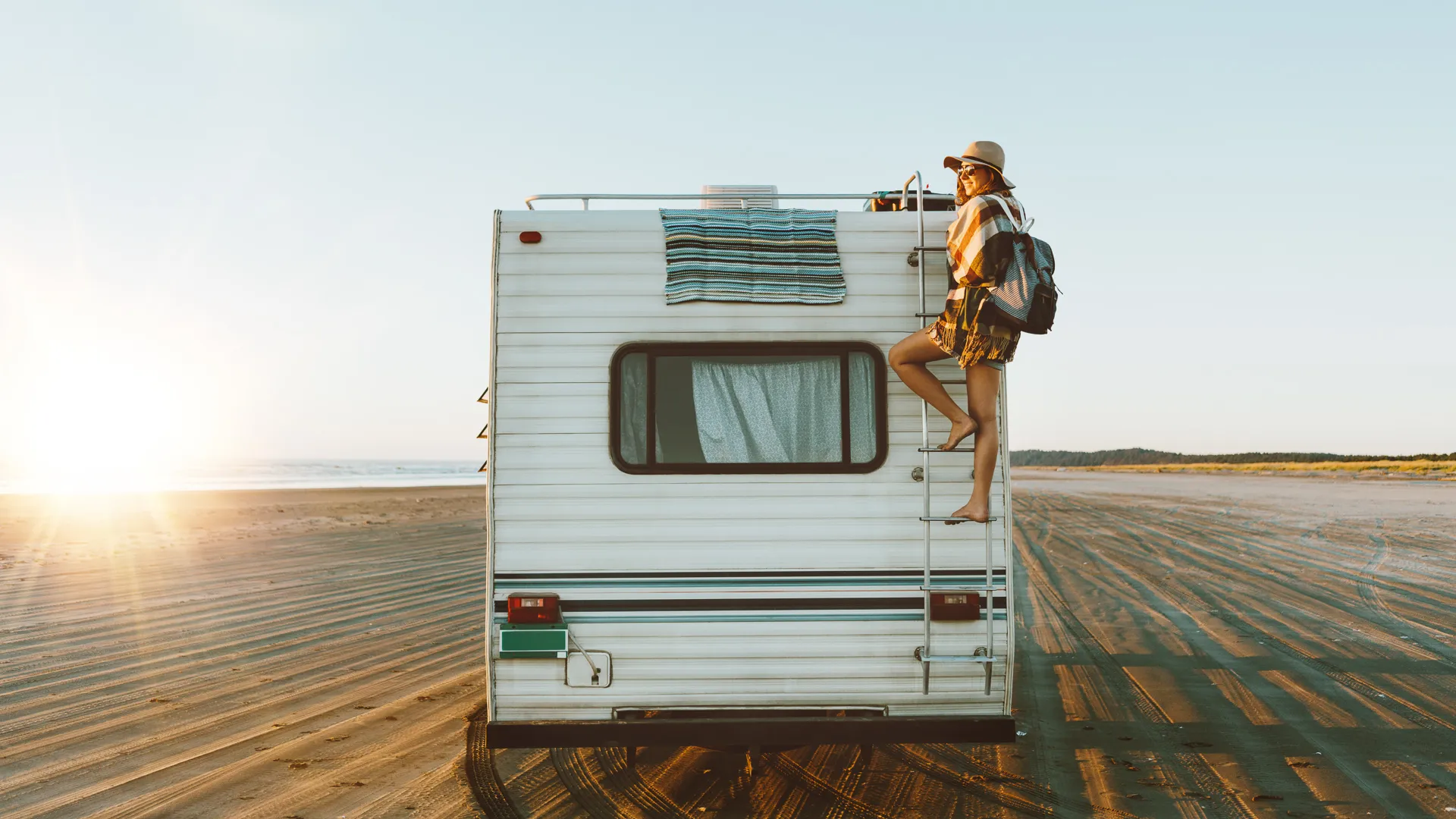 If you're a traveler, you probably know that travel isn't very good for the planet. It typically increases carbon emissions, as well as plastic and water waste. It can even be harmful to the communities and ecosystems you visit.

Read: 

But traveling and being eco-friendly don't have to be mutually exclusive. There are ways to cut back on planet-harming practices that will, in many cases, actually save you money in the process. As you plan your post-pandemic vacations, take a look at these 10 Earth-friendly ways to travel.
Last updated: Sept. 21, 2021
Don't Fly
Flying is one of the worst ways to travel — at least, as far as carbon emissions are concerned. According to Vox, a one-way flight from New York to London emits one ton of carbon dioxide per passenger.
Around the world, flying emits about 860 million metric tons of carbon dioxide per year.
As you can imagine, that's not great for the atmosphere (or for us). If you want to plan a fun vacation, there are likely places accessible by car or train that you've never been to before; and not booking that plane ticket may save you some cash (especially if you were going to book international).
Discover: 
Make Your Money Work for You
If You Do Fly, Offset Your Emissions
There are simply some places you have to fly to get to. If air travel is unavoidable, consider offsetting your carbon emissions by booking with a flight search engine like FlyGRN. Every time you book a flight, the company will offset your emissions by planting trees or investing in a solar panel project.
If you want to book your own way, you can donate to a carbon-offset program yourself, such as Sustainable Travel International or atmosfair.
Learn More: 
Or Choose Economy Class
The "greenest" way to fly is to pack lightly and choose economy class, where the space is being used as efficiently as possible to ferry the most people. Waste also tends to be higher in the more-luxurious business- and first-class seats. And while economy isn't cushy, it will also help you to save money.
If possible, also try to avoid layovers. One really long flight emits less carbon than several short trips.
See: 
Book With a LEED-Certified Hotel
When you're booking accommodations, go with a LEED-certified hotel. LEED stands for Leadership in Energy and Environmental Design, and is a universal system to rate buildings on how sustainable they are.
LEED-certified buildings meet standards by doing things such as reducing pollution, improving air quality and limiting exposure to chemicals. Some of them have also filled executive-level positions to oversee these sustainability measures.
If a hotel like this runs too costly, consider staying in a more waste-reducing environment like a hostel.
Use Public Transport
Instead of renting a car, try to use public transportation to get around your travel destination. Not only is this better for the environment, it can be a big money-saver.
This may not feel as safe while COVID-19 cases are still high, as the Centers for Disease Control and Prevention recommends keeping 6 feet of distance between you and people you don't live with (as well as, of course, wearing a mask). So the best way to travel safely while still being eco-conscious may mean waiting awhile, until cases are under control, and making sure you're vaccinated before you travel.
Make Your Money Work for You
Go On a Carbon-Offset Adventure
Companies like Intrepid Travel offer a variety of safe, fun, small-group adventures that are as eco-friendly as possible. These trips typically include traveling via public transport, eating local food and staying in locally owned lodging, all of which are good for the planet and the community. It's an easy way to plan a trip since most of the planning is done for you.
Avoid Single-Use Plastics
Traveling can be a time where we use the most plastic, as it's easy and convenient to buy when you're on the go. You can plan ahead for this by packing your own reusable bags and water bottles, which you can refill at hotels or restaurants along the way.
Bringing items like your own reusable water bottle will also save you money since you won't have to buy it while you're out and about.
Eat Less Meat
The meat industry is one of the world's biggest polluters. In the U.S., beef production emits the same amount of carbon as 32.3 million cars, according to EcoWatch.com. Just growing the crops used to feed livestock takes massive amounts of water and land space.
To avoid this waste, cut down on your meat consumption while you travel; and if you do consume meat, try to ensure that it's from a local farm. Cutting down on eating meat while traveling could also save you money depending on what you choose to eat instead.
Enjoy Local Food and Beer
In the same vein, try to make sure you're eating and drinking as much local product as possible. First of all, the product didn't have to be shipped to get to you — thus reducing your carbon footprint — and secondly, it's always good to invest in local communities. This can be as simple as selecting a local beer off the menu instead of your usual Blue Moon.
Make Your Money Work for You
Give Back to the Community
This concept is known as "regenerative travel" — or leaving a community better than it was before you got there. Oftentimes, this means taking some time out of your trip to volunteer.
If you're a fan of Hawaii, the state launched a program for this called Malama Hawaii (malama is Hawaiian for "to respect and care for"), and it includes projects like self-guided beach cleanups, tree planting, quilt-making for elders and reef preservation.
More From GOBankingRates