How Much US Tourist Destinations Stand To Lose for a Second Year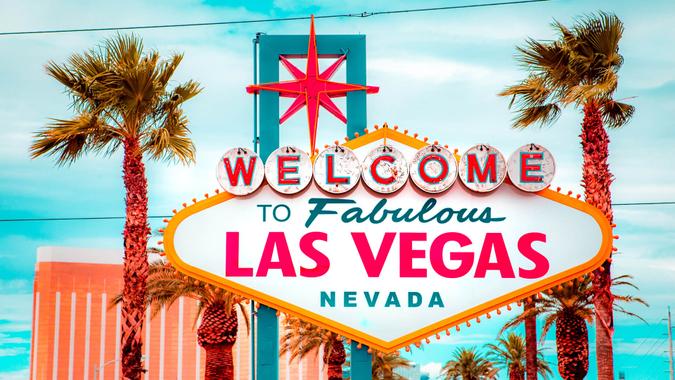 bluejayphoto / Getty Images/iStockphoto
Leisure travel to popular destinations and all the accompanying hoopla has been largely halted for over a year, and recent travel spending numbers reflect the prolonged hiatus.
Travel spending in 2020 was $492 billion less than in 2019, according to research from Tourism Economics, cited by the U.S. Travel Association. And while leisure travel is now on America's radar — for many within the next six months — travel at pre-pandemic levels is not expected to return until next year, according to Adam Sacks, president of Tourism Economics. And less leisure travel means less revenue for those popular tourist destinations.
Read: Why It's Smart To Book Your Late 2021 Travel Now
Due to the pandemic, popular tourist attractions were shut down last spring, and many are still closed. Unfortunately, the ongoing closures of these attractions resulted in astronomical revenue losses to the cities that host them. The good news is that many popular tourist destinations are now reopening at a limited capacity or have plans to reopen later this year. However, until state and local COVID-19 restrictions are completely lifted and leisure travel reaches pre-pandemic levels, the revenue losses will likely continue.
Make Your Money Work for You
While it's difficult to pinpoint a nice round number for the amount these U.S. tourist destinations will lose in 2021, it's safe to say the amount of financial loss due to the ongoing pandemic will easily equal billions of dollars. Here's what the future likely holds when it comes to how much these three popular tourist cities will lose in 2021.
See: COVID-Safe Travel Plans To Make Now To Save Money
Anaheim, California
In October 2020, The Orange County Register reported that Disneyland — in Anaheim, California — had lost an estimated $2.2 billion in revenue due to the seven months it had been shut down at that point. And without the Magic Kingdom tourists, the city of Anaheim's revenue also suffered.
One of the city's biggest revenue sources is transient occupancy taxes, which include 15% of room sales generated from hotel, motel and timeshare stays of less than 30 days. According to Anaheim's 2020-2021 proposed operating budget report, TOT revenue was projected to bring in only $54 million by the end of 2020, which equaled 31% under budget. And according to the report, in 2021, transient occupancy taxes are projected to be only $83.2 billion — a 32% decrease from previous projections.
Make Your Money Work for You
Unfortunately, the ongoing pandemic and the fact that Disneyland is closed until April 30 of this year will cause the city's tourism revenue to suffer the loss of billions once again.
Find Out: What Travel Agents Say About Planning for Trips in 2021 and Beyond
New York
According to a January 2021 report from WABC-TV New York, during 2019, hotels brought nearly $33 billion in revenue to the city and paid more than $3 billion in taxes. Now, however, 28% of New York City's hotels are closed.
In the report, Manhattan borough president Gale Brewer said that the last 10 months had been a nightmare, especially for the hotel industry. "Occupancy rates are below 40%, revenue is down 80%," Brewer said, as reported by WABC-TV New York. And if hotel revenue is down 80% from the $33 billion taken in during 2019, that means the city is still losing billions upon billions this year.
But hotels aren't the only source of revenue for the city. A popular destination for tourists visiting the Big Apple and locals alike is Broadway, which has been shuttered for over a year. Broadway is not expected to reopen to full-scale plays and musicals until at least September of this year, according to Charlotte St. Martin, president of the Broadway League, as reported by The New York Times in April.
According to the Broadway League, Broadway shows contribute in excess of $15 billion to the local economy and support 97,000 jobs, which equals billions more in lost revenue for the city.
More: 10 Credit Cards To Consider for Travel Rewards
Las Vegas
Data from the LVCVA Research Center shows that overall visitor volume to Las Vegas in 2020 was approximately 19 million down from 42.5 million in 2019. Less than half of the tourist traffic from one year to the next means much less revenue — billions less — for the city. Hotel and motel room tax for 2020 equaled $117.5 million, down from $296.6 million in 2019. And while gaming revenue for Clark County (where Las Vegas is located) was $10.3 billion in 2019, it was only $6.5 billion in 2020.
On March 15, the governor of Nevada announced that most establishments in Las Vegas could open at 50% capacity, including casinos. However, because casinos cannot operate at full capacity and fewer hotel rooms may be rented, billions of dollars may be lost once again in 2021.
More From GOBankingRates
Last updated: April 9, 2021