The Best Travel Deal I Ever Got

9 min Read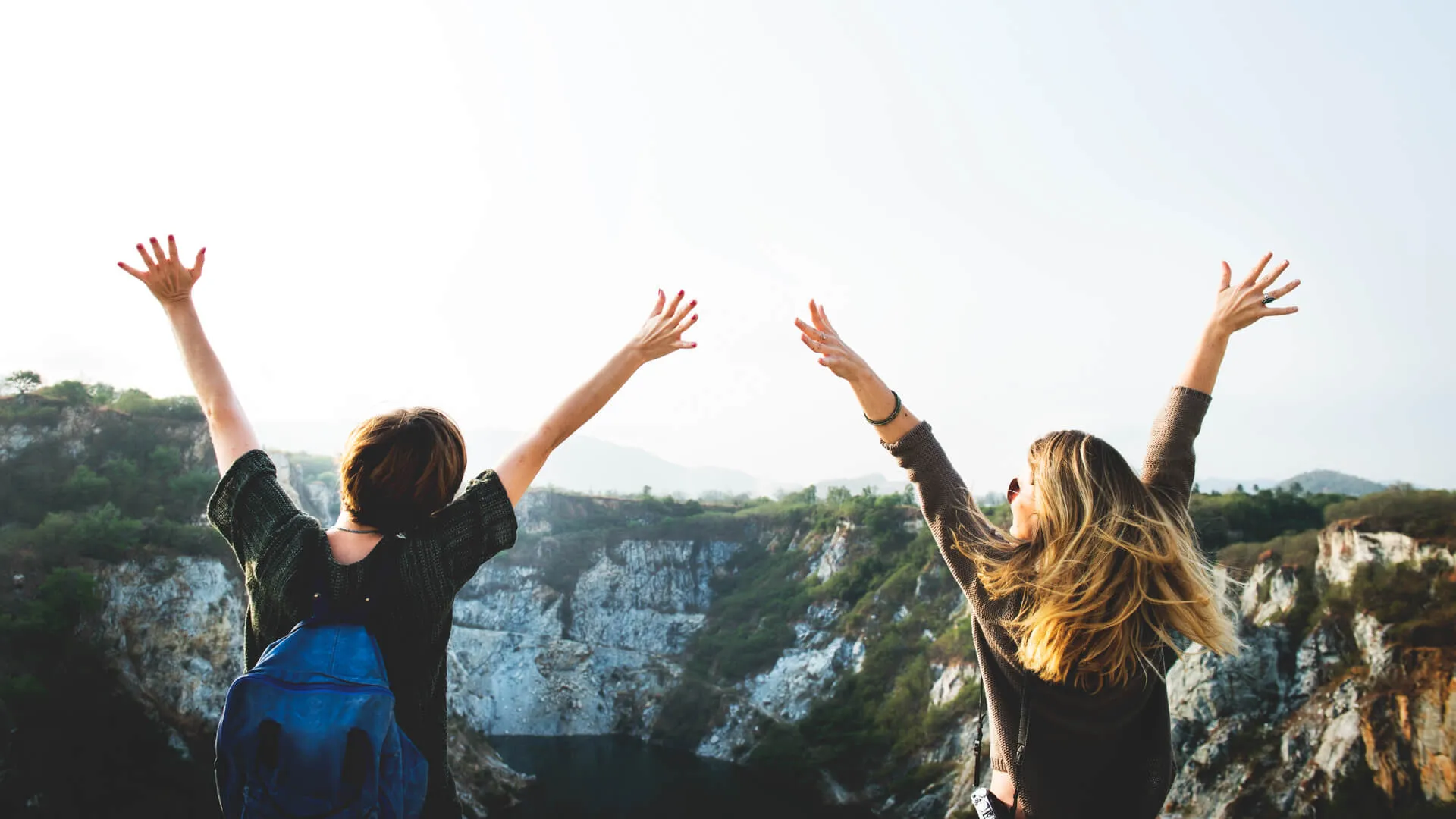 Traveling can be an expensive passion. Flights, hotels, dining, excursions and transfers can all add up — as well as the unexpected or hidden costs such as lost earnings while you're away, travel insurance and the expenses of new clothes or baggage for your trip.
However, with a little forward planning and tips from travel professionals, you can save money on some life-changing trips just like these experts did.
Click through to see how you can snag one-of-a-kind travel deals.
All deals are subject to change.
Make Your Money Work for You
Deal: Iceland for $250 Per Person
Lavanya Sunkara has been a travel writer for seven years, crossing the globe from Australia to Zanzibar. One of the best travel deals she scored was thanks to the Hopper phone app.
"It alerts me when the lowest price is available and includes information on whether it's likely to go up or down in the coming months," she said. "When I saw a deal on Icelandair for $250 a person from JFK to Keflavik International Airport in Reykjavik in January, I jumped at the chance."
How You Can Get a Deal Like This
The Hopper app sends you notifications when prices are dropping and provides you with average ticket costs so you can select the cheapest possible flights.
It's easy to stay informed with the help of apps where you can regularly search flight prices so you know whether a deal is a money saver or not.
Deal: Glasgow, Scotland for $1
James Feess, otherwise known as The Savvy Backpacker, knows how to get a good deal with the help of airline newsletters.
"I once got a plane ticket from London to Glasgow for under $1 from Ryanair," he said. "I found it through their email newsletter. They were having some crazy limited time sale, so I snatched it up."
Although flash super sales like these usually entail additional costs such as airport tax, they still represent mammoth savings.
How You Can Get a Deal Like This
Almost all airlines have newsletters that you can sign up for to be the first to know when sales are happening. Emails like these can be overwhelming and are sometimes routed to your spam folder, so try to stay on top of them and scan them quickly as soon as they arrive.
Make Your Money Work for You
Deal: El Nido, Philippines for $550
Christy Woodrow, a blogger at the award-winning Ordinary Traveler, makes sure she gets the best travel deals by researching the cheapest days to travel, which can vary by destination and airline.
She uses the Matrix software, the same program travel agents use, which is free for all to access. "Once I have researched the least expensive days to fly, I book directly with the airline to get that rate," she said.
How You Can Get a Deal Like This
It pays to think and plan like a professional traveler if you want to save you cash on all your trips. Avoiding weekends and flying midweek usually returns cheaper fares, as does being flexible with your travel dates and not flying on major holidays.
Deal: Stockholm for $249
Olivia Balsinger a freelance travel journalist and professional matchmaker. She lives as a digital nomad, traveling an average of three weeks in a month, which can sometimes mean that a good travel deal can be cheaper than paying her sublet rent in her New York City base.
She makes sure to browse travel sites regularly for deals. "There was a $249 return with a stopover in Oslo, and I found it just happenstance, wistfully hoping I would be able to leave NYC for a quick getaway," she said. "It's one of my best travel memories."
How You Can Get a Deal Like This
Spending a few minutes a day scanning deals can reap huge travel savings on last-minute deals and vacation packages.
If you travel regularly like Olivia, it might also be a good idea to consider renting out your own home while you're away to make back some of the money you're spending on your travel plans.
Make Your Money Work for You
Deal: Rome to Singapore, Then Singapore to LA for $345
Fiona Chandra is a travel and food blogger at Gourmet Pigs, and she has learned to closely read travel newsletters, searching for mistakes in fares and then acting quickly to secure big savings on cheap flights.
"The trip was on Alitalia from Rome to Singapore and then Delta from Singapore to LAX for $345. It was a mistake fare I saw on one of the travel newsletters I subscribed to," she said.
How You Can Get a Deal Like This
Mistake fares can often happen by human error. For instance, when a "0" is omitted from a price or when currencies are converted, some of these get through and are published. If you're quick, you can bag significant savings thanks to an error.
Deal: Genoa, Italy for $21
We all have our bucket list of destinations we really want to travel to, but you might have to be flexible with it.
Nicole Trilivas, author of the travel-themed romantic comedy "Girls Who Travel" (Berkley, 2015), has managed to find great deals by being open to new and unknown routes.
"I looked up the routes and found the cheapest possible place to fly," she said.
How You Can Get a Deal Like This
Like Nicole, be open to destinations outside the bigger cities. You'll experience savings and might find that you prefer less popular spots.
If you still want to visit the top sights, traveling by bus or train when you get there will likely be much cheaper.
Deal: Haida Gwaii, Canada for Free
Travel writer Johanna Read scored some nice perks when dealing with an overbooked flight situation.
"The sun had come out during our ferry ride to the airport. I was first in line and was warned the flight was oversold and I immediately said I'd give up my seat. An anxious 90 minutes of watching every person go to the desk followed. The last guy arrived two minutes before the flight closed and I got an $800 flight voucher, vouchers for meals and a hotel. Best of all, I had an extra 24 hours on the island walking the beach in the sunshine," she said about being rewarded with a travel credit and an extra day of vacation to explore the beautiful archipelago off British Columbia's coast.
Make Your Money Work for You
How You Can Get a Deal Like This
If you can be flexible with your return flight, let the gate staff know that you are prepared to fly at a later date. This can be a nerve-wracking process as you wait for the flight to board, but your patience can pay off with huge rewards. And like Johanna, you might find that it can actually add to your vacation experience rather than being an inconvenience.
Deal: Two Nights at an Italian Villa for $123
Wine writer and educator Sarah May Grunwald once faced a potential travel disaster when she forgot about canceling her hotel booking while on the ferry to the Italian island of Ponza.
"It was August, so high season. I managed to find a super last-minute deal for a villa with a better view for two nights for about $123," she said. Her original hotel would have cost $185 per night, and as it was not centrally located, it would have also required a lot of expensive taxis. This last-minute deal was a real money saver.
How You Can Get a Deal Like This
Although planning in advance often yields the best travel savings, last-minute deals can sometimes help you to save big. Be sure to look around for savings at the last minute if you know you can plan a new trip or change your current plans.
Deal: Three Round Trips to Las Vegas for $200
Whether you call it good karma or simply luck when kindness is rewarded, we all win. Judy Colbert, a Maryland-based writer and photographer who penned "100 Things to Do in Baltimore Before You Die," knows this all too well.
"I gave up my airline seat during the winter holidays so a military person could get home. I flew later that day. The airline gave me meal vouchers and a $300 flight voucher, which I used several months later. The service was interrupted, so I was given another $200 voucher, which I used for a future flight," she said.
All in all, she received three round-trip flights for $200 and the priceless feeling of helping a soldier get home to their family.
Make Your Money Work for You
How You Can Get a Deal Like This
Airlines routinely oversell flights, and there are often people who need to urgently get home. By offering up your seat, you can be entitled to travel vouchers and even cash.
But be sure to read the fine print carefully. Some airlines will block off popular dates for travel or only allow you to use the voucher for domestic routes, so make sure you know exactly what you are agreeing to.
Deal: Singapore to Paris for $14
Sarah Stodola, the founder and editor of Flung Magazine, secured this phenomenally cheap airfare by utilizing her frequent flyer points.
"This fall, I flew business class on Singapore Airlines from Singapore to Paris for a mere 59,000 Krisflyer points, which I transferred over from my Chase Sapphire account. The fee was $14. That's all I paid," she said.
How You Can Get a Deal Like This
If you fly on the same airline or airline group regularly, why not use those frequent flyer points to save up for travel experiences you would be taking anyway? Most travel programs allow you to sign up and save for free, and with regular purchases, your points can start to add up quickly.
More on Travel Deals:
Editorial Note: This content is not provided by Chase. Any opinions, analyses, reviews, ratings or recommendations expressed in this article are those of the author alone and have not been reviewed, approved or otherwise endorsed by Chase.
About the Author