How to Use a CD to Achieve Your Travel Goals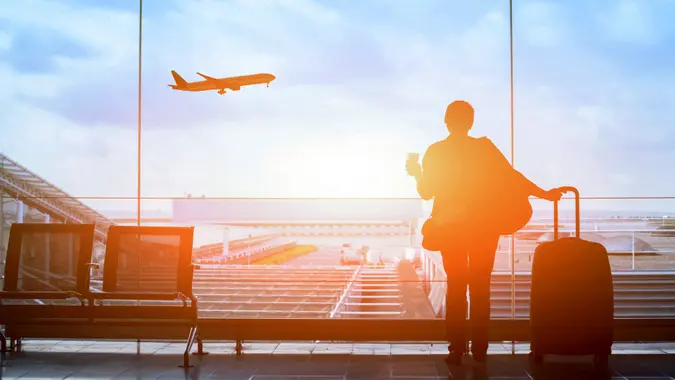 anyaberkut / Getty Images/iStockphoto
If you have wanderlust and a desire to explore the world, saving for travel goals is a vital part of making your dreams a reality. While there are various strategies for saving, one approach that can help you reach your travel goals is utilizing Certificates of Deposit (CDs).
Find Out: Why Nobody Is Buying Vacation Homes Anymore
More: How To Build Your Savings From Scratch
CDs offer a secure and effective way to grow your travel fund over time. In this article, we will explore how you can use CDs to achieve various travel goals and embark on unforgettable adventures.
Set Your Travel Goals
The first step in using a CD to fund your travel dreams is to define your specific travel goals. Whether it's hiking the Inca Trail to Machu Picchu, island-hopping in Greece, or taking a cross-country road trip, determine the destinations and experiences that inspire you.
Research the costs associated with your desired travel experiences to establish a clear savings target.
Align CD Terms with Your Travel Plans
CDs come with different terms, ranging from a few months to several years. Align the CD term with your travel timeline. If you plan to travel in a year, consider a one-year CD.
Make Your Money Work for You
For longer-term goals, such as a sabbatical or a world tour, opt for CDs with longer terms. Balancing the CD term with your travel plans ensures that your funds will be readily available when you need them.
Research Interest Rates and Institutions
Research interest rates offered by various financial institutions to maximize the growth of your travel fund. Explore rates from traditional banks, online banks, and credit unions.
Look for competitive rates and institutions with a solid reputation. Additionally, consider the institution's accessibility and convenience for managing your funds while traveling.
Automate Your Savings and Track Progress
To stay on track with your travel savings, automate your contributions to your CD. Set up automatic transfers from your checking account to your CD on a regular basis.
This ensures a consistent and disciplined approach to saving. Additionally, keep track of your progress by monitoring your CD's performance and maturity dates. Regularly assess your savings strategy and make adjustments as needed.
Consider Travel-Specific CDs or Rewards Programs
Some financial institutions offer travel-specific CDs or rewards programs that can enhance your travel savings. These options may provide additional perks such as travel-related discounts, airline miles, or hotel rewards. Explore these offerings and assess whether they align with your travel goals and financial needs.
Make Your Money Work for You
Take Our Poll: Who Has Given You the Best Money Advice You Have Ever Received?
See: Don't Book a Vacation on This Day of the Week
Utilizing Certificates of Deposit (CDs) is a valuable strategy for achieving your travel goals. Remember to continuously track your progress, adjust your savings strategy when necessary, and explore other investment options that complement your travel savings. With careful planning and the strategic use of CDs, you can turn your travel aspirations into cherished memories and unforgettable adventures.
More From GOBankingRates
The article above was refined via automated technology and then fine-tuned and verified for accuracy by a member of our editorial team.
Make Your Money Work for You