Least Expensive Things To Do in Hawaii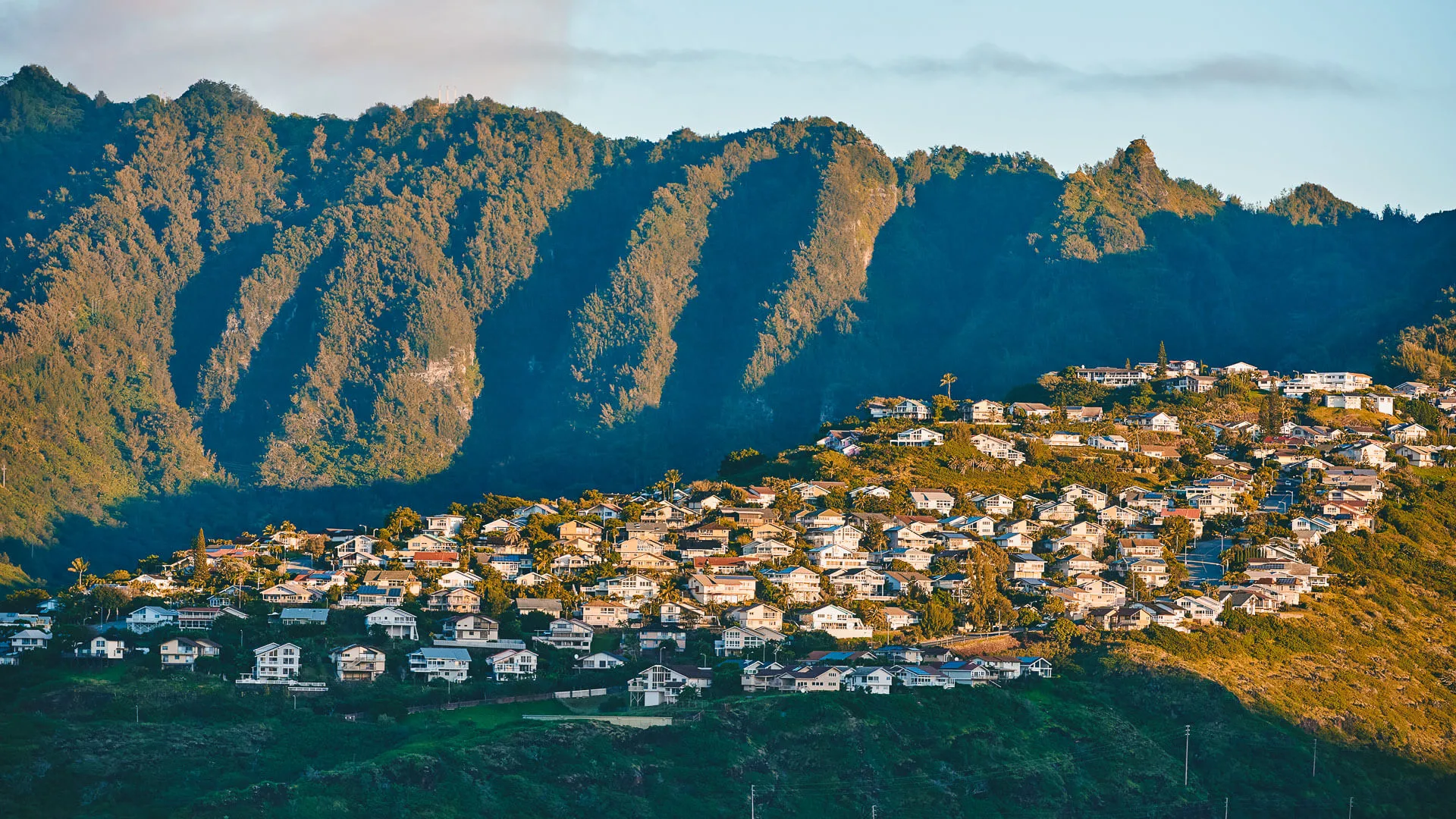 A trip to Hawaii can quickly eat through your vacation budget. The state has the highest cost of living in the U.S., with consumer prices 24 percent higher than what you'd pay on the mainland.
There are many memorable and expensive things to do in Hawaii, but you can stretch your vacation dollars with some savvy shopping. There are bargains to be had on everything from restaurants to snorkel gear. Check out these affordable values you won't want to miss in Hawaii.
Best Affordable Restaurant: Café Haleiwa
Cost: $15 and under
Why it's a good deal: Locally owned and operated since 1982, Café Haleiwa serves a menu that veers to the conventional diner with a bit of California-style Mexican food, but with a "local twist." It's only open for breakfast and lunch, so you'll need to get there before 2 pm. 
In addition to the affordable food options and newly-added waffle bar, Café Haleiwa also serves a variety of coffee drinks, along with daily smoothie and drink specials made with local, farm-fresh produce. It's also next door to the Bonzer Front Beer and Wine Cellar, and you can pair your own beer or wine for your meal without a corking fee. 
Make Your Money Work for You
Best Affordable Surfboard Rentals: Boss Frog's
Cost: $25 per day
Why it's a good deal: Surfing has long been synonymous with Hawaii, and places like Boss Frog's make it affordable. Renting a surfboard can cost as little as $25 per day, or $90 for the week, and they have no shortage of selection when it comes to pairing the right board with the right person. 
Having rented surfboards in Hawaii since the 1980s, Boss Frog's will not only help find the perfect board based on your height, weight, and experience, they'll even help you load it onto your car and strap it in place. 
Best Affordable Luau: Islands of Polynesia & Ha
Cost: $119.96 per adult, $95.96 per child
Why it's a good deal: Traditional luaus were multi-day feasts featuring an underground pig roast along with a host of accompaniments like lomi lomi salmon, poi, poke and haupia coconut dessert. Although today's luaus typically last just a few hours, you can enjoy feasting and entertainment in traditional Hawaiian style.
As far as good deals go, Islands of Polynesia & Ha offers The Breath of Life package for an affordable price tag of just under $120. It comes with all-day admission to explore the culture of six separate islands, with locals on hand to explain local customs and traditions. Additionally, it offers hands-on activities ranging from canoe paddling to fire starting and even cooking. Not only that but also includes a three-day pass to the island's villages as well. 
Best Affordable Polynesian Hula Show: Kuhio Beach Hula Show
Cost: Free
Why it's a good deal: Check out the rhythms and beauty of a traditional Polynesian hula show without having to spend a penny. Every Saturday from 6:30 to 7:30 pm, Hawaii's finest Halau Hula perform the Kuhio Beach Hula Show. The authentic dances are accompanied by traditional Hawaiian music, starting with the blowing of the conch shell. 
Located on the beach in Waikiki, the atmosphere is incredibly casual, with visitors welcome to bring cameras and take pictures of the event. Potential visitors should be aware that things start a half hour earlier in November through January, and won't occur on nights where parades take place. 
Best Affordable Museum: Hawaii State Art Museum
Cost: Free
Why it's a good deal: To help truly get an understanding of the Hawaiian islands, their history, and their culture, the Hawaii State Art Museum is a great place to start. They have contemporary works on display by native artists and others with a connection to the islands. Kids won't have to keep their hands to themselves, either, as the museum has a dedicated room with hands-on artwork.
The museum is open from 10-4 Monday through Saturday, and closed Sundays and all federal holidays. Admission is free, though COVID safety protocols are still in place, including the requirement of masks, social distancing, and limiting group sizes. 
Make Your Money Work for You
Best Affordable Art Gallery: The Gallery of Great Things
Cost: Free
Why it's a good deal: Frequented by tourists and locals alike, The Gallery of Great Things offers patrons an extensive collection of art and locally crafted items in Waimea. Located in former nurses' quarters from World War II, the gallery invites you to learn about Pacific culture as you browse through rooms filled with paintings, gourds, drums, jewelry and other artistic expressions. Best of all, you can bring home things you like and display them in your home or office.
Best Affordable Shopping: Aloha Stadium Swap Meet
Cost: Free
Why it's a good deal: Hawaii's largest open-air market, the Aloha Stadium Swap Meet is a place for great deals on Hawaiian souvenirs, clothing, ethnic foods and handcrafted items. The event happens each Wednesday, Saturday and Sunday from early morning through 3pm, and is one of the best free things to do in Hawaii.
Along with shopping, there are food concessions throughout the market serving up everything from authentic Hawaiian shaved ice to belly-pleasing meals.
Best Affordable Spa: Therapeutic Touch of Hawaii
Cost: starting at $80
Why it's a good deal: If anyone needs a little extra relaxation in paradise, Therapeutic Touch of Hawaii offers a massage that won't break the bank. With in-store services starting at just $80 an hour, you can experience a lomi lomi massage that uses long, rhythmic strokes integrated with kneading to release stress, tension and chronic pain.
The Honolulu establishment offers more traditional treatments, too, including deep tissue, therapeutic, Swedish massage and reflexology. They also offer remote appointments for certain services, though the price goes up slightly for the convenience.
Best Cheap Beer: Growler Hawaii
Cost: starting at $3.50
Why it's a good deal: If you're looking for a place to find a nice, affordable beer, Growler Hawaii has no shortage of options on tap. Along with a variety of beers brewed locally on the islands, they offer plenty of selection from the mainland. 
Along with a personalized craft beer experience, Growler Hawaii also has wine, sake, hard cider and cocktails, along with a robust food menu. Hours vary slightly, but its typically open from 2-10pm, though its hours are extended on weekends. There are also discounts available during happy hour from 3:30-6:30pm every day. 
Best Affordable Stargazing: Mauna Kea
Cost: Free
Why it's a good deal: Take a sunset drive up Mauna Kea on the Big Island to enjoy one of the best free things to do in Hawaii: an evening gazing at the stars. Although there are 13 observatories on top of a dormant volcano, it's closed to the public after 7pm due to the astronomers' work that's being done.
Getting there can be a bit of a challenge, as only 4WD vehicles are allowed on the road leading to it. However, if you can manage to get there, you can see some of the clearest views of the island as well as the sky above. Even though visitors are ushered off at around 6:45pm, it leaves plenty of time for one of the most breathtaking sunsets you can witness. 
Best Affordable Exotic Beach: Papakolea Beach
Cost: Free
Why it's a good deal: When beach crowds are swarming and you'd like more beach blanket real estate to yourself, head to Papakolea Beach on the Big Island. One of only two green-sand beaches in the U.S., you can hike in and back, which amounts to just over 5 miles, but the reward is spectacular. 
Locals sometimes offer rides to the beach from the car parking area in 4WD vehicles, saving you the hike for the price of a few bucks. The beach has a notoriously strong current, so stay out of the water unless you're a strong swimmer.
Best Affordable Malasadas: Leonard's Bakery
Cost: $1.70+
Why it's a good deal: If you haven't tried Hawaii's version of the doughnut, the malasada, Leonard's Bakery bills itself as the place that started it all back in 1953. Originally brought to Hawaii by Portuguese sugar plantation workers in the late 1800s, malasadas don't have holes but instead boast fillings like coconut cream or guava. 
There's no better place to try them somewhere specializing in the treat. And if you can't make it to the bakery, they have a couple of Malasadamobiles located across the island.
Best Affordable Snorkeling Gear Rental: Snorkel Bob's
Cost: $12+
Why it's a good deal: Renting flippers, a snorkel and a face mask shouldn't cost an arm and a leg. At Snorkel Bob's, they offer a wide array of snorkeling gear that can be rented piecemeal or as a complete package. They even have masks to use with your prescription glasses for a couple of dollars more. With eleven locations across the state and free, 24-hour inter-island returns, it's easy to use Snorkel Bob's wherever you end up.
Best Affordable Golf for Visitors: Makalei Golf Club
Cost: $59+ per person
Why it's a good deal: One of the most unique golf courses in the world, Makalei Golf Club aims to deliver both challenge and serenity to any player. Tee times can be booked in advance for anywhere between one and four players, starting as low as $59 depending on what time you're looking to play.
Best Affordable Sunset Lava Flow Hike: Hawaii Volcanoes National Park
Cost: Free hike, plus $25 park admission per vehicle
Why it's a good deal: Hawaii's volcanoes can put on a spectacular show, which you can take in at Hawaii Volcanoes National Park. Take a self-guided tour to lava flow at Hawaii Volcanoes National Park on the Big Island. While there, stop by the Coastal Ranger Station to watch a four-minute safety video and see exhibits revealing the best hacks for hiking the flow. For more low-cost sightseeing of Hawaii's natural wonders, visit Hawaii's free national parks.
More From GOBankingRates
Jodi Thornton-O'Connell contributed to the reporting for this article.

BEFORE YOU GO
See Today's Best
Banking Offers