8 Money-Saving Secrets for Traveling Across America By Train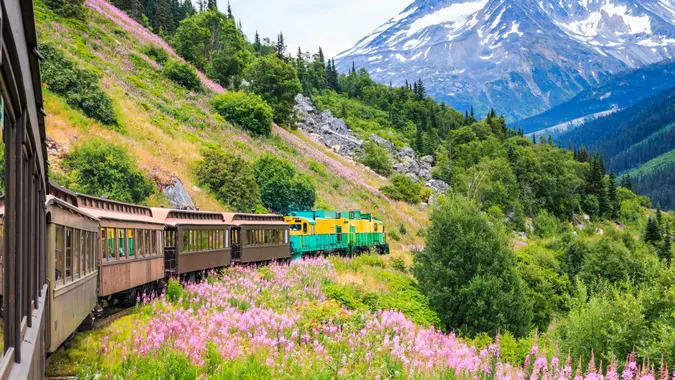 ©Shutterstock.com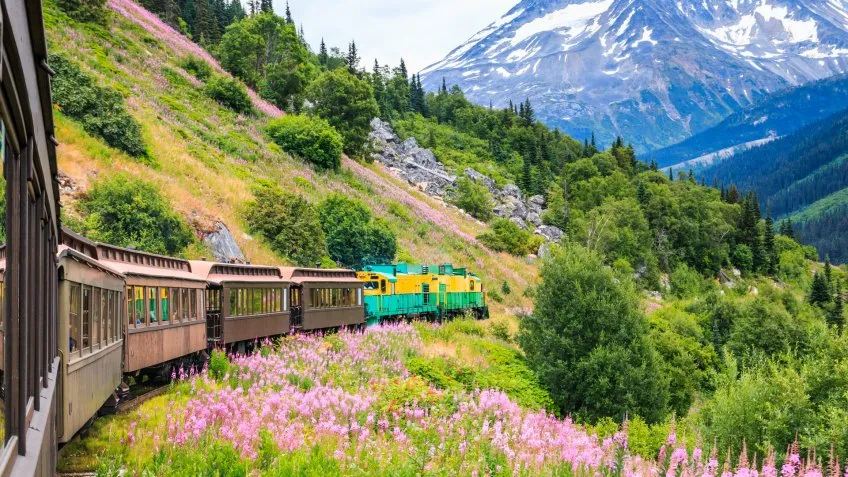 ©Shutterstock.com
Airplanes zip you efficiently — and expensively — across the nation, but you miss everything in between. Buses get you there for less, but they can be claustrophobic and uncomfortable.
Romantic, friendly, comfortable and inexpensive, trains have a lot to offer travelers. Along with cushy seats, passengers enjoy vivid, ever-changing views of the mountains and plains, farm land and forests, cities and countryside. If you want to take an epic trip without an epic price tag, look to the trains.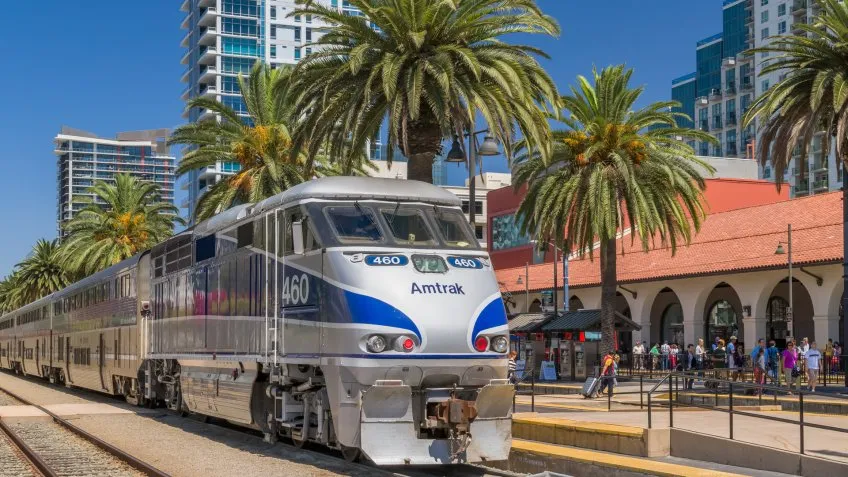 Ken Wolter / Shutterstock.com
Don't Pass Up a Rail Pass
Amtrak trains crisscross the country, making it easy for you to plan that long-awaited trip. If you're considering a journey of two weeks or longer, think about getting an Amtrak Railpass. This savings program lets you purchase a pass for 15, 30 or 45 days, so you can see multiple cities and states for less.
Amtrak passes don't offer the unlimited travel of Eurorail passes. However, you will get eight segments of travel with the 15-day pass, 12 with the 30-day pass and 18 trips with the 45-day pass. Each time you get on and off a train counts as one segment.
This pass can save you big bucks, depending on where you head. At the time of writing, the passes cost $459 for 15 days, $689 for 30 days and $899 for 45 days of travel.
See: Real People Share Their 28 Best Money-Saving Travel Tips

lembi / Shutterstock.com
Bed Down in Comfort
Epic cross-country trips last days, if not weeks, so you'll get the chance to sample multiple lodging options along the way. If you're traveling by Amtrak, your most economical choice is to bed down in your seat.
If you decide to go this route, bring plenty of pillows and blankets to make yourself cozy. Coach seats on a train are much bigger — and more comfortable — than those on a plane, so you don't have to worry about feeling cramped.
For even more comfort, opt for a roomette that sleeps one to two passengers. You'll get two seats that turn into a bed along with a fold-down upper bunk. While there isn't much room to spread out, passengers do enjoy reading lights, bed turn-down service and coffee.
If you're traveling with the family, you can book a larger bedroom offering private restroom facilities and even a shower. It's also fun to stay a night or two in a lively city along the way.
Related: How to Travel Like a Millionaire — Without the Millionaire Budget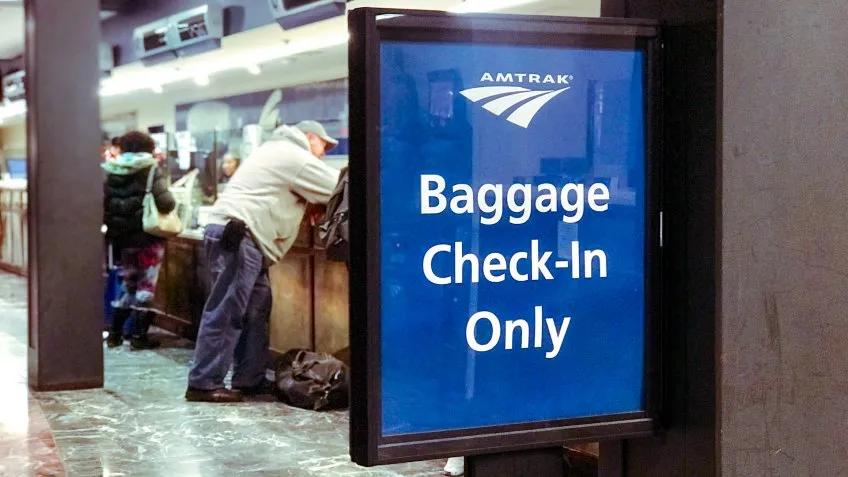 Jer123 / Shutterstock.com
Check on the Luggage-Checking Option
It might not occur to you to check your luggage when you're boarding the train, but it's often possible — and sometimes it's even free. If your train offers this service, consider handing over your big bags. It can save you hassle in the short term and money in the long term.
The convenience of not having to lug around heavy suitcases is clear. However, checking luggage can also be a money-saver, as you won't run the risk of losing items to a thief. This is particularly important if you plan to leave your seat every now and then to get a drink at the bar or explore the dome car.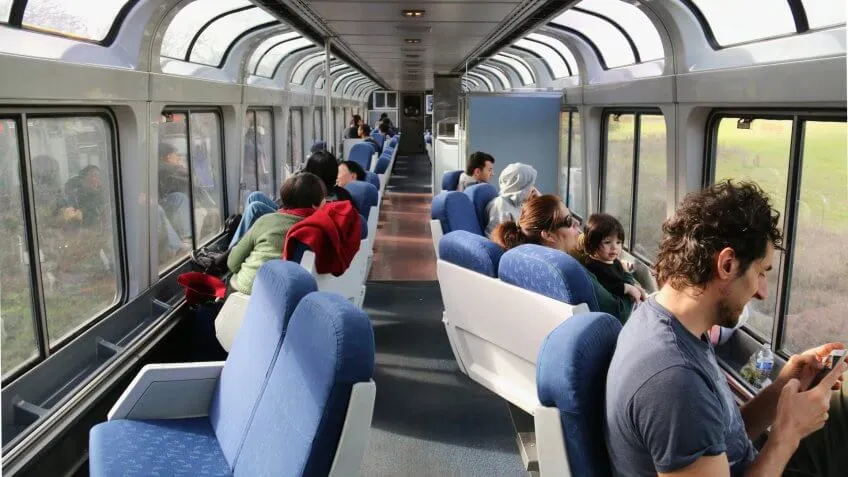 Supannee_Hickman / Shutterstock.com
Stake Out a Spot in the Dome Car
Grab a seat in a dome car and see a million-dollar view without paying an extra dime.
Dome cars came into fashion years ago. Train cars said to provide the ultimate travel experience, they offer seats facing panoramic windows for unparalleled views of passing scenery.
Not many Amtrak trains still use dome cars, but one that does is Amtrak's Adirondack and Cardinal train. An original, historic Great Dome Car is attached to the train in the autumn and offers an incredible way to experience fall colors in the Northeast.
Best of all, riding in the dome car costs you nothing extra. But the seats are first come, first served, so get there early if you want a spot. Dome cars are popular and fill up fast.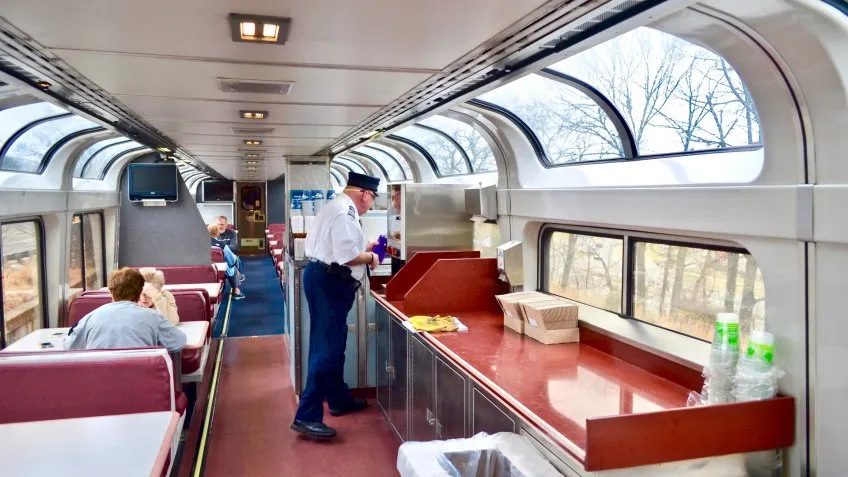 richard pross / Shutterstock.com
Be a Lounge Lizard
If you associate train bar cars with laying down big bucks for expensive drinks and mediocre sandwiches, think again. On trains, you can be a lounge lizard, enjoying the opportunity to chat and relax without spending anything.
Train lounge cars might double as restaurants, but you don't have to buy a thing to sit at the roomy tables. The clean, casual atmosphere draws travelers who want to write in their journals, play cards or just chat with fellow passengers. Bring your own bottled drinks and snacks, and join the conversation.
This friendly space gets uplifted — literally — in Superliner trains. On these two-level trains, Amtrak moves the lounge upstairs, combining the panoramic windows and views of the dome car with coffee shop conviviality.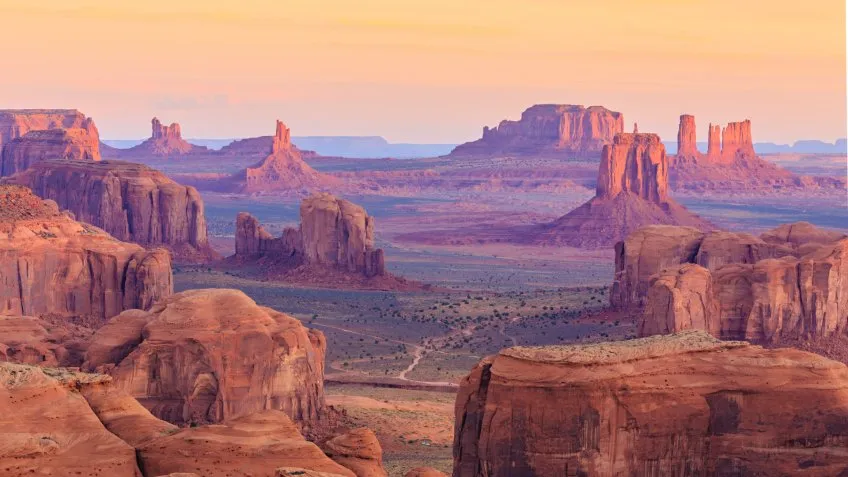 ©Shutterstock.com
Learn From the National Park Guides
As a cross-country traveler, you're embarking on a journey through a wide and wonderful country filled with dozens of national parks. And as an Amtrak passenger, you can learn something about those parks for free.
Those uniform-clad men and women sitting in the lounge car of your train are National Park Service workers. A partnership between Amtrak and the National Park Service, the Trails & Rails program arranges for rangers and volunteer guides to ride the rails all summer and educate travelers about the iconic parks. Stop by to check out their props and maps, and learn more about the majesty that is America's wilderness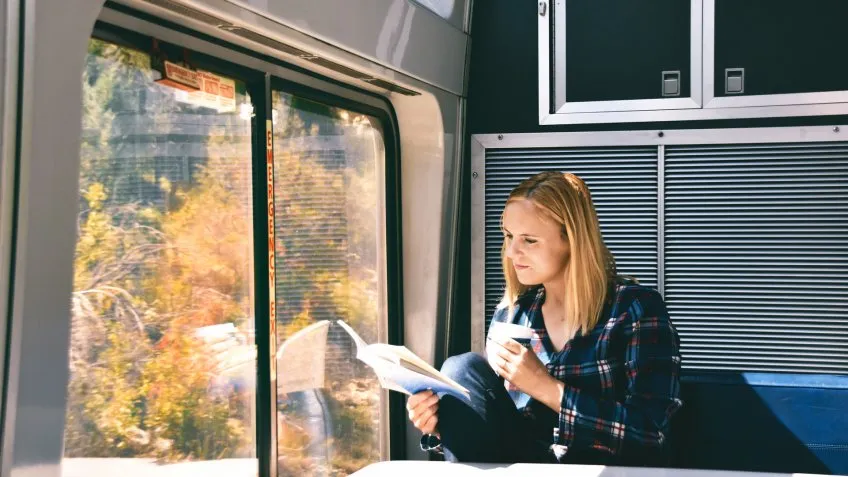 Liga Cerina / Shutterstock.com
Find a Residency Program to Travel for Free
The beauty of the American landscape has motivated many great novels and works of art. So, it's no surprise that writers would want to hop the rails to see if inspiration strikes.
In recent years, the Amnesty Residency program has rewarded talented novelists, freelancers, poets, journalists, playwrights and television writers with free, round-trip, cross-country train rides on the long-distance routes of their choice. Additionally, the wordsmiths received private sleeping roomettes and onboard meals in the dining car.
Amtrak received over 600 applications for the residency program in 2016 and selected 24 winners. However, it's not clear whether the company will offer the program again in the coming years.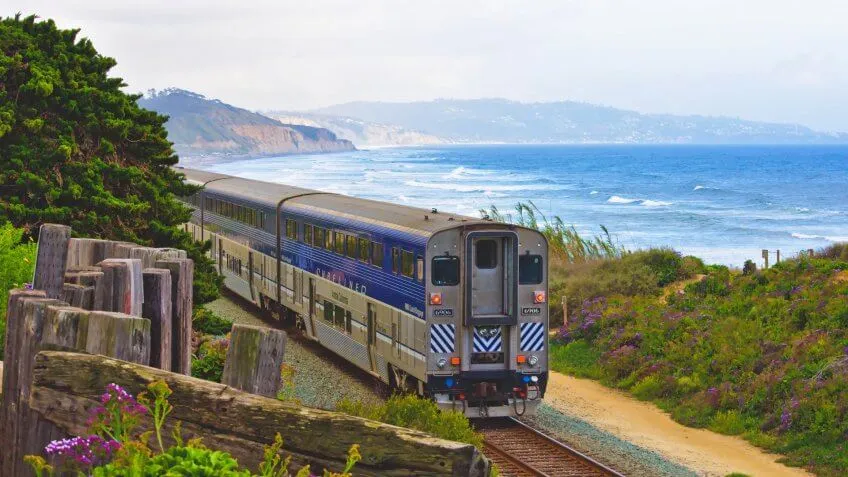 ©Unsplash
Take Advantage of Discounts
Amtrak has so many discount programs that you just might qualify for one or several to reduce the cost of that cross-country train ride.
Some of the discount programs require you to make a purchase. For example, the Student Advantage program costs $20 a year but offers discounts of up to 15 percent to students ages 13 to 25. Additionally, high school students looking to visit colleges should check out the College Visit program, which offers a 50 percent discount on a companion fare. Professors and other members of the academic community also qualify for discounts.
But that's not all. Kids 12 and under ride at a 50 percent discount, seniors get a 15 percent discount and AAA members can buy tickets for 10 percent less. Additionally, government workers get discounted fares, and travel agents score discounts of up to 75 percent. Passengers with disabilities and their companions travel at a discount of 15 percent to 50 percent, and members of the military can score discounts for themselves and their families.
Click through to read about 50 national parks you can enjoy for free.
More on Travel
We make money easy. Get weekly email updates, including expert advice to help you Live Richer™.