How Much It Costs To Visit These Isolated Getaways

6 min Read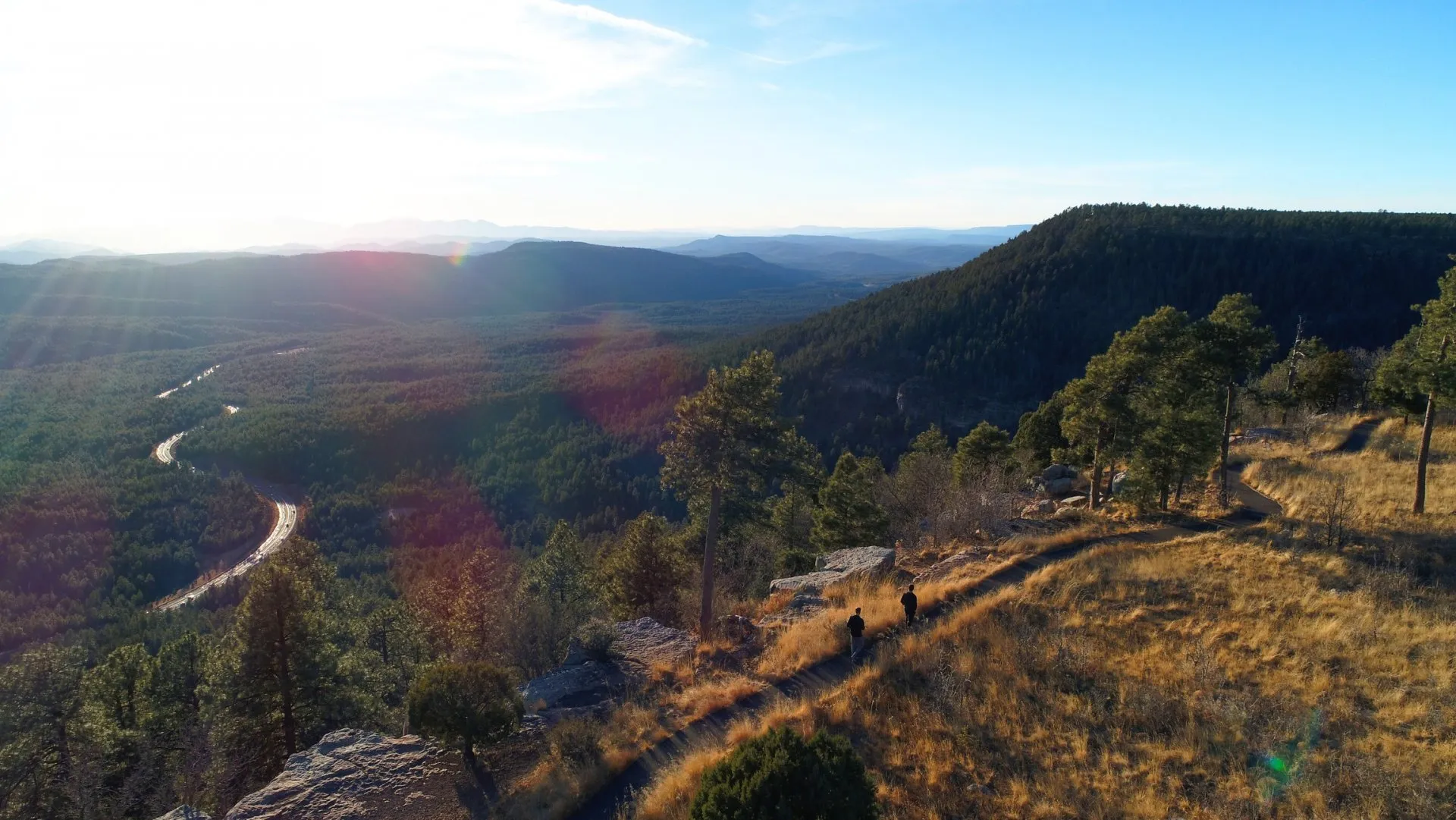 Make Your Money Work for You
Highlands, North Carolina: $927
Highlands, North Carolina, is located in the southern Appalachian Mountains and the Nantahala National Forest. A three-night stay in your own two-bedroom, two-bath private cabin with luxurious details, will cost you around $772.
The cabin comes with a full-service kitchen, so you can eat all your meals indoors. A generous grocery budget for those four days will run you around $155 for two adults and two small children.
Bring your own board games to entertain the family or spend the afternoon reading next to one of the two cozy fireplaces the cabin features. Then, spend your evenings toasting marshmallows and telling stories by the outdoor granite firepit.
When restlessness sets in, take advantage of some outdoor recreation that's offered in the area. The local ice rink is open for business and allows 30 skaters at a time with one-direction skating. Plus, Scaly Mountain Outdoor Center offers snow tubing. And in nearby Sapphire, you can ski at Ski Sapphire Valley.
Read More: Discover the Best Hidden Gem Destinations in Every State
Payson, Arizona: $861
Enjoy an isolated winter getaway at this secluded chalet in the forest that backs up to the Tonto National Forest and features views of the Mogollon Rim from the large bank of front windows. This two-bedroom, one-bath retreat is yours for $747 for a three-night stay.
The chalet comes with a full-size kitchen and all appliances, so bring groceries to eat in. Plan to spend around $155 for meals and snacks to feed two adults and two small children during your stay.
Indoors, you'll enjoy a wood-burning stove and baseboard heaters as you lounge on the comfortable furnishings. For outdoor time, the spacious deck offers plenty of room for children to romp, a picnic table and a cozy seating area. Plus, you'll have all kinds of natural areas and parks to visit within a short distance. For example, consider a drive to Tonto Natural Bridge State Park, where you can view, from your car, the world's largest natural travertine bridge.
Find Out: 15 Luxurious Vacation Spots Beloved by the Rich and Famous
Make Your Money Work for You
Merritt Island, Florida: $621
If your plan is to escape the wintry weather for a warmer destination, try Merritt Island, Florida, located on Florida's East Coast. A riverfront one-bedroom, one-bath home awaits with its own dock for fishing and launching kayaks. You may even witness manatees and dolphins swimming close by.
The property also features an outdoor deck with a fire pit and hot tub, and you'll be only five minutes from the beach.
Inside, you'll find a king bed, a couch and an air mattress for sleeping, plus all the comforts of home, including a full kitchen.
A two-night stay is $504 and an ample grocery budget for three days will run you around $117 for two adults and two small children.
Year in Review: 2020's Top Road Trip Destinations
Spearfish, South Dakota: $875
Nestled in the Black Hills in South Dakota is Spearfish where you can stay in a mountain lodge, known as Jägerhaus, on 200 private acres, complete with outdoor seating areas, hot tub, bonfire pit and gorgeous views.
A game room, video library and pool table can keep everyone entertained. And when it's time to sleep, the family will have their pick of four bedrooms, including a bunk room for the kids.
The lodge averages $240 per night, so you'll pay about $720 for three nights before taxes and fees.
For outdoor recreation, you and yours can enjoy typical winter activities like cross-country skiing. Or there are plenty of opportunities for sightseeing within an hour or two, such as Mount Rushmore and Badlands National Park if you can figure out how to take a safe bathroom break.
The lodge has a full kitchen, and a generous grocery budget for those four days will run you around $155 for two adults and two small children.
Make Your Money Work for You
Brighton, Utah: $1,242
Head to Brighton, Utah, — located 35 minutes southeast from downtown Salt Lake City– and spend a couple of nights tucked away in an Aspen grove in your own private, authentic and professionally decorated two-bedroom, one-bath Swiss ski chalet. Everything you'll need for a comfortable stay awaits. A couple of nights in your own private paradise is pricy at $1,124, but the charming retreat gets rave reviews from others who've stayed there.
All the supplies you'll need to stock the kitchen for three days will run you around $117 for two adults and two small children. And one reviewer mentioned that Whole Foods/Amazon delivers to the address, so you can wait and order your groceries after you arrive or use the service to get extra items delivered.
Two world-class ski resorts are nearby, including Solitude Mountain Resort, which offers winter activities, like a Nordic snowshoe tour, that will allow you to social distance and stay safe.
More From GOBankingRates
About the Author