How Much Is Your Dollar Worth Around the World?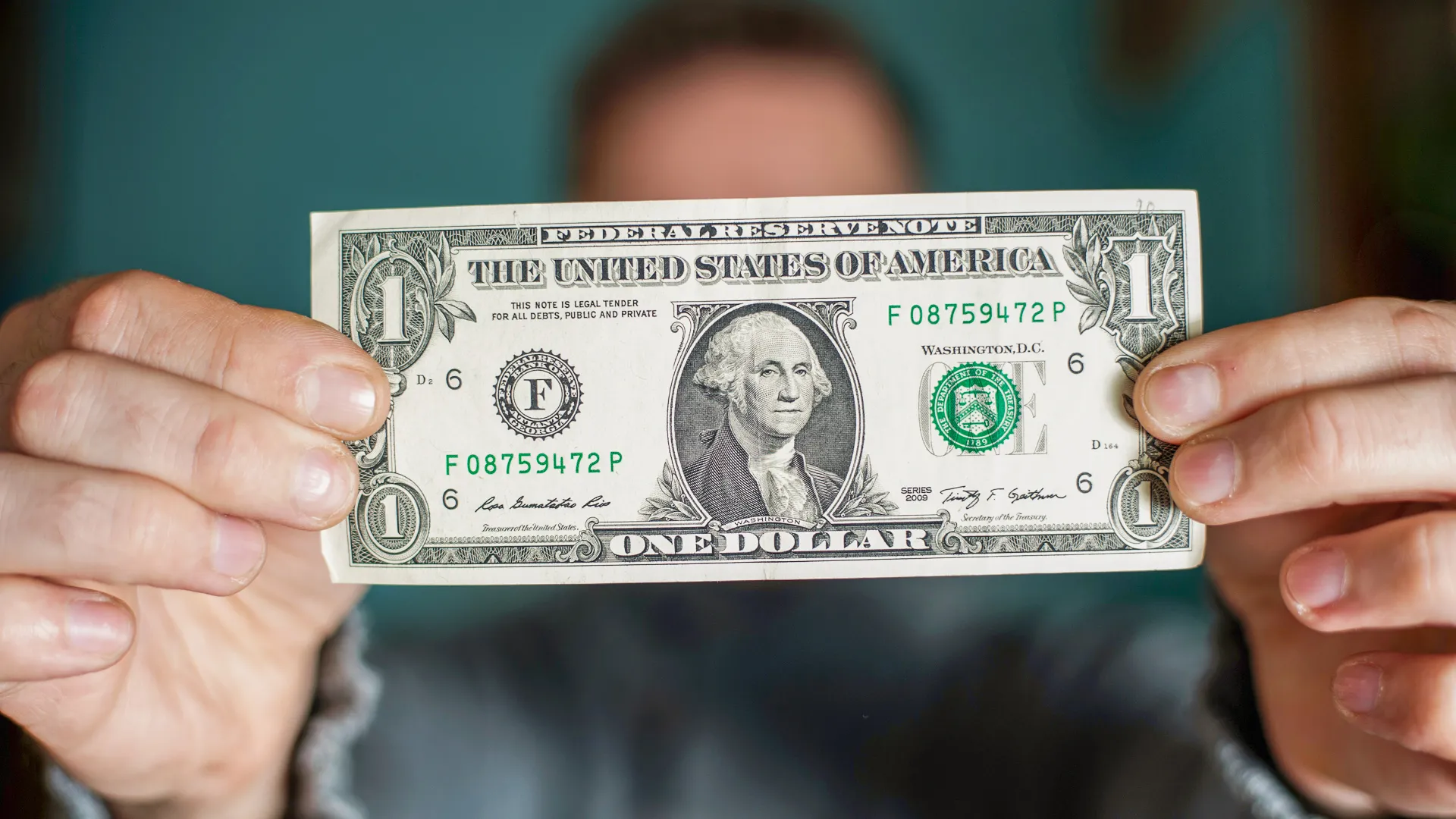 When traveling internationally, don't overlook the cost of the conversion rate between countries. Depending on where you're going, currency exchanges can mean you lose money. Not only that, the worth of your vacation dollars can change dramatically within hours based on world events like elections, wars or even natural disasters.
For example, when the UK voted to leave the EU in 2016, the exchange rate between British pounds and American dollars fell immediately from 1.49 to 1.34 before it dwindled and leveled off. In late June 2017, it sits at 1.27, getting Americans more for their money than in decades past. President Donald Trump's election saw the GBPUSD exchange rate increase slightly from 1.22 the week before the election to a high of 1.26 in the days following.
Exchanging your money at a bank or currency exchange booth can often mean fees. Comparing exchange rates is always a good idea, but another strategy to is to choose a destination where your dollar goes the furthest.
Maybe the country with the best exchange rate was never on your radar. To help plan your vacation, compare the exchange rates for the 25 most-traveled international destinations by Americans.
I would like to exchange:
For:
SelectEuroUnited Kingdom PoundChina YuanMexico PesoJapan YenSwitzerland FrancVietnam DongAustralia DollarTurkey New LiraBrazil RealCanada DollarUnited Arab Emirates DirhamNetherlands Antilles GuilderArgentina PesoAruba GuilderBarbados DollarBahrain DinarBermuda DollarBrunei DollarBahamas DollarChile PesoColombia PesoCosta Rica ColonCzech Republic KorunaDenmark KroneDominican Republic PesoEgypt PoundFiji DollarGuatemala QuetzalHong Kong DollarCroatia KunaHungary ForintIndonesia RupiahIsrael SheqelIndia RupeeJamaica DollarJordan DinarKenya ShillingSouth Korea WonKuwait DinarCayman Islands DollarMorocco DirhamMalaysia RinggitNicaragua Cordoba OroNorway KroneNew Zealand DollarOman RialPeru Nuevo SolPakistan RupeePoland ZlotyQatar RiyalRussia RubleSaudi Arabia RiyalSweden KronaSingapore DollarThailand BahtTunisia DinarTrinidad and Tobago DollarTaiwan New DollarUruguay PesoEast Caribbean DollarFrench Polynesia FrancSouth Africa Rand
Accounting for the exchange rate, this is how much I have now:
Austria
Tourism is on the rise in Austria, with a record number of visitors over the past year; a great sign for the nation's economy. If you're one of 39 million tourists visiting Austria each year, don't miss Schönbrunn and Belvedere palaces in Vienna, or the city's Vienna State Opera.
Belgium
This country offers a similar feel to Paris but with far smaller crowds, pulling in just less than 8 million visitors annually. Don't miss the Musical Instruments Museum, Cathedral of St. Michael and St. Gudula, or the comedic Manneken-Pis — a small bronze sculpture of a little boy urinating into a fountain.
Brazil
The 2016 Olympics in Rio de Janeiro greatly boosted Brazil's exposure as a travel destination. Roughly $7.1 billion in infrastructure improvements for the games brought Rio more than the latest technology and public transit improvements. The Olympic golf venue is now a public golf course, and the canoe slalom is a public swimming hole. Don't miss the classic hot spots like Sugarloaf Mountain and Copacabana Beach.
Make Your Money Work for You
Croatia
Dubrovnik in Croatia is familiar to many viewers of HBO's "Game of Thrones" as the shooting location for King's Landing. The country also boasts sparkling beaches and 1,244 islands along its Adriatic Coast. The first four months of 2017 saw record tourist crowds totaling 1.7 million people. That figure is up 22 percent from the same months in 2016, and the year in total set a record of 16.6 million tourist visits.
Czech Republic
Prague is one of the most popular destinations in Europe, with majestic landmarks like the Charles Bridge, Prague Castle and astronomical clock, as well as a bustling and low-cost nightlife. The nearly 9 million tourists who visit the Czech Republic each year bring about $10.7 billion with them, about 3 percent of the country's GDP.
Denmark
Americans probably don't associate Denmark with sandy beaches, but this feature draws many European tourists from neighboring countries to Danish shores. The fairy tale country receives more than 10 million tourists each year. Its most popular attractions include the Rosenborg Castle, Tivoli Gardens and Ny Carlsberg Glyptotek art museum.
France
France sees the most tourists of any country in the world, welcoming 84.5 million travelers annually. Paris is home to the Eiffel Tower, Louvre Museum and Palace of Versailles, but other big draws are the French Riviera on the southern coastline and its pastoral countrysides. France is also one of the world's top skiing destinations, with 52 million ski days sold during the 2015/2016 season. As the second-largest wine producer in the world behind Italy, France's wine regions also draws millions of visitors each year.
Germany
Germany has enjoyed record tourist numbers every year since 2010, with more than 35.5 million visitors in 2016. Home to dramatic castles like Heidelberg and Neuschwanstein, Germany also rolls out sparkling sand beaches along the North and Baltic seas. Enjoy vibrant nightlife in Berlin, or take a hike through the Black Forest.
Greece
Greece saw about 23.6 million international visitors in 2015, a boost for its recovering economy. Classic tourist attractions include the Acropolis, Parthenon and Knossos, but Athens is also a favorite for its booming nightlife. Relax along a sandy beach, or hike the dramatic landscape of the Pindus Mountains.
Make Your Money Work for You
Hungary
Popular tourist spots in Hungary include Budapest's Chain Bridge and State Opera House, as well as the country's famous spas. You won't find ocean beaches in the landlocked country, but there's plenty of soft sand for toe-wiggling along the Danube River in Budapest. The country has plans to upgrade 48 lakeside beaches at Lake Balaton and develop wine routes through the Sopron region to double the country's 4.9 million visitors in the next two years.
Indonesia
Bali is a favorite of travelers who live nearby in Asia and Australia, and the country's popularity is one the rise. The year 2016 brought more than 10.4 million tourists to Indonesia, with an upward trend in tourism over the last three years. Check out the Bali Safari and Marine Park, Ubud Monkey Forest and temples like Borobudur and Pura Luhur Uluwatu.
Ireland
Ireland offers a number of natural points of interest, from green lush fields to the rocky Cliffs of Moher and Giant's Causeway. Dublin is the most popular tourist spot, with points of interest such as Dublin Castle, the Spire of Dublin, the Book of Kells and the Guinness Storehouse. Ireland took in about $8.7 billion from tourism in 2016, according to the country's national tourism development authority, Failte Ireland.
Israel
Approximately 2.9 million travelers from all over the world travel to the Holy Land each year, spending around $12 billion in Israel. This tourist destination rolls out vacation adventures reaching far beyond religion and ancient architecture. Soak up the sun on an exotic Mediterranean Beach, or check into a Dead Sea resort to pamper yourself with the world-renowned black mud treatments.
Italy
Italy brims with romantic getaways like Rome, Venice, Florence and Tuscany, drawing around 50 million people per year to visit. Take in the view from a room perched above a royal blue sea in a picturesque seaside village, or relax on sugar soft sands in Puglia on the country's "boot heel."
Morocco
More than 10 million visitors each year head to Morocco to experience its one of a kind blend of Arabian, Berber and European culture. Explore the markets of Marrakesh, savor sun and sand at Agadir, or marvel at Casablanca's art deco architecture.
Make Your Money Work for You
Netherlands
Amsterdam was named a top winter destination by TripAdvisor. Visitors might get a chance to ice skate on the city's canals if they freeze, but if not, they can still visit famous museums like the Rijksmuseum, Hermitage or Van Gogh, or get a behind-the-scenes look at Heineken brewery.
New Zealand
The epic backdrop for films like "The Lord of the Rings," the islands of New Zealand offer astounding biodiversity and breathtaking views. Visit the Hobbiton movie set, or take a magical ride along an underground river lit by glowworms. The country draws around 3 million visitors yearly and is implementing plans to attract more through enhancing visitor experiences.
Poland
Warsaw is a gem of a city rich with architecture and culture that ranges from royal castles to expansive museums of science and culture. Tourists can also explore Wroclaw, the EU's 2016 European Capital of Culture. In the city center, a Gothic Old Town Hall presides over a picturesque square with elegant townhomes surrounding it. Upward of 16 million tourists visit the country each year.
Portugal
Portugal tourism has been on the rise since 2010. The country hit its sixth straight record for tourists in 2016 with more than 10 million tourists visiting that year. The country came out of a severe recession in 2014. The cities of Lisbon, Porto and Guimarães have all been named European Capitals of Culture by the EU.
Russia
Russia's tourism industry has been on the rise since 2009 when 21.3 million tourists visited the country. In 2015, that number rose to 33.7 million. Moscow isn't just the nation's capital, it's the tourism capital as well. More than 17 million people visited the city in 2016. Moscow rolls out more than two dozen 5-star luxury hotels, a tourist information call center in five languages and the dazzling Circle of Light international lighting design festival each autumn.
Slovak Republic
The Slovak Republic, or Slovakia, offers a number of famous and impressive castles like Devín, Bratislava and Bojnice. The High Tatra Mountains are also a big draw for tourists, offering skiing, hiking and other outdoor activities. Kosice near the Hungarian Border was a European Capital of Culture in 2013 and has architecture dating back to medieval times. Slovakia is a good place to beat the tourist crowds: A mere 1.7 million tourists visit the country each year.
Make Your Money Work for You
Spain
Spain wins the title of the most tourist-friendly country in the world, according to the World Economic Forum's 2017 research. The country pulled in 68 million visitors in 2015. From Barcelona on the Mediterranean Sea to the Alhambra fortress in Granada and the country's capital in Madrid, tourists will find plenty to do and see. Donostia was the 2016 European Capital of Culture, with lush beaches and a charming cobblestone old town.
Sweden
Join 6.5 million other annual tourists in visiting Sweden, and add unique activities like a reindeer sleigh ride to your itinerary. Explore expansive boreal forests, coastal islands and inland lakes, or visit Stockholm, a city built over 14 islands. Picturesque museums, zoos and amusement parks offer family-friendly summer activities, and winter rolls out skiing, dog sledding and ice fishing.
Switzerland
Home of the famous Matterhorn mountain and the Swiss Alps, Switzerland is a famous spot for skiing and other winter activities. Nestled in the Alps, the famous financial center of Zurich also offers a number of wonders to visitors, including Lake Zurich, the Bahnhofstrasse shopping district and the Swiss National Museum. Switzerland hosts more than 9 million international tourists a year.
Ukraine
From the historic architecture of Kyiv (or Kiev) to the sprawling Crimean beaches and winter resorts in Lviv, Ukraine offers tourists a variety of scenery and activities in its western regions. Do be careful when traveling to certain areas of Ukraine, however. The U.S. Department of State warns against visiting the eastern regions of Donetsk, Luhansk and Crimea where separatist-held areas experience violence, land mine deaths and air strikes. The conflict plunged the country's tourism industry from 24.6 million in 2013 to just 12 million the following year. The industry is making a slow comeback with 13.3 million visitors in 2016.
Disclaimer: Currency conversion rates are accurate as of June 26, 2017, and were obtained from the X-Rates database. GOBankingRates cannot guarantee the accuracy of the conversion rates listed above, as the nature of currency conversions can change regularly. Before making transactions, you should confirm current rates and how potential conversion changes could affect your transaction. Yearly visitors and tourism revenue was obtained from The World Bank.